Designed for contemporary family life, Sepang House offers a richness of texture that creates an interesting background. This residential project is located in Malaysia, designed by Eleena Jamil Architect in 2015.
Materials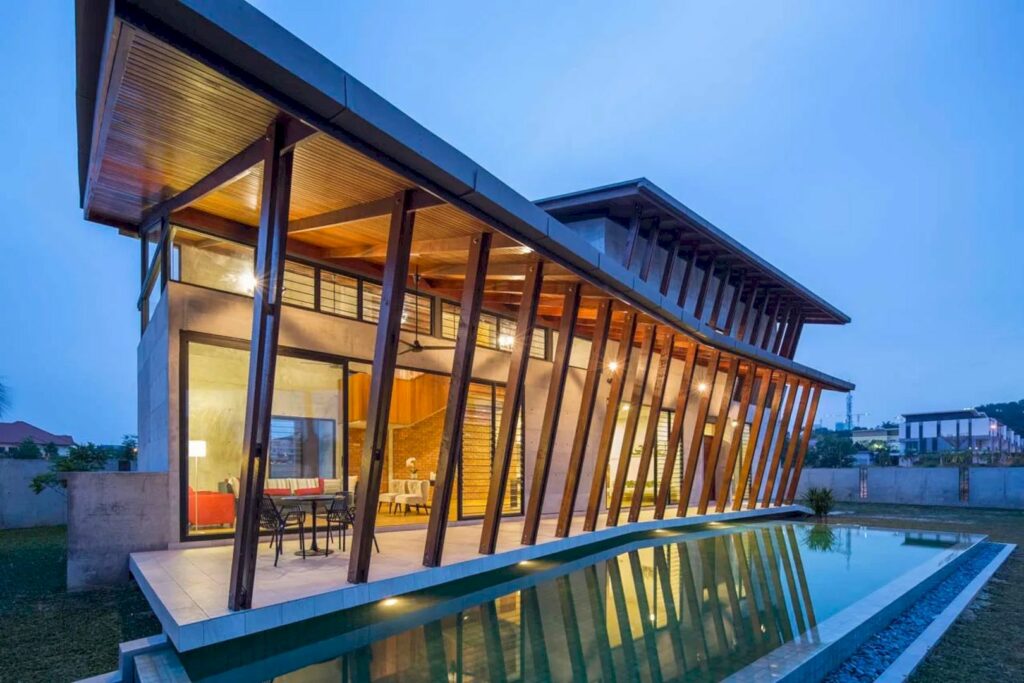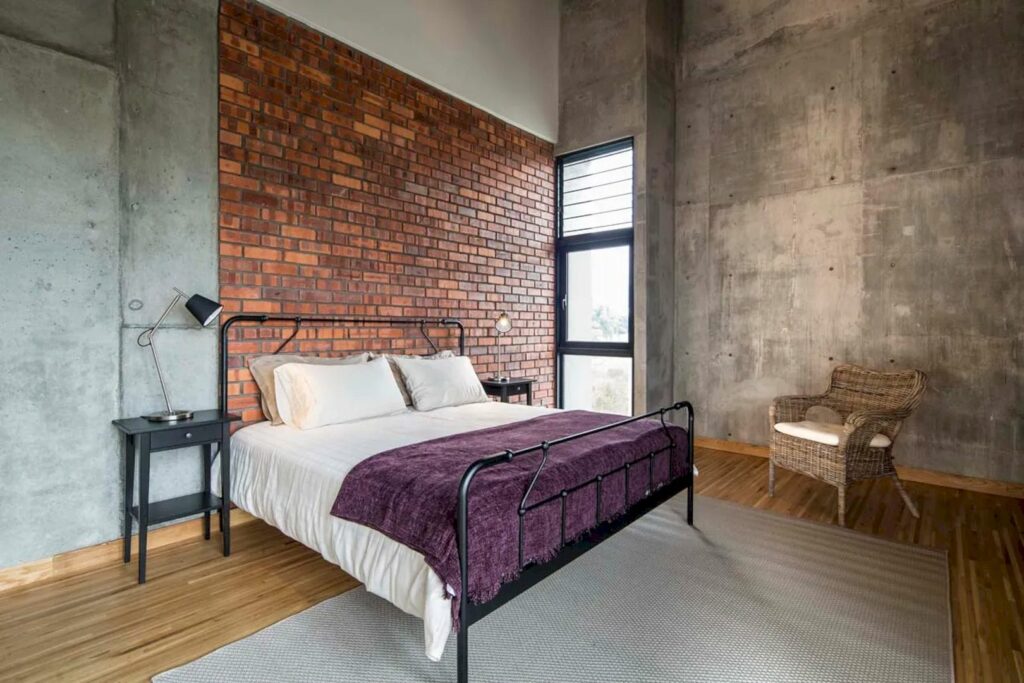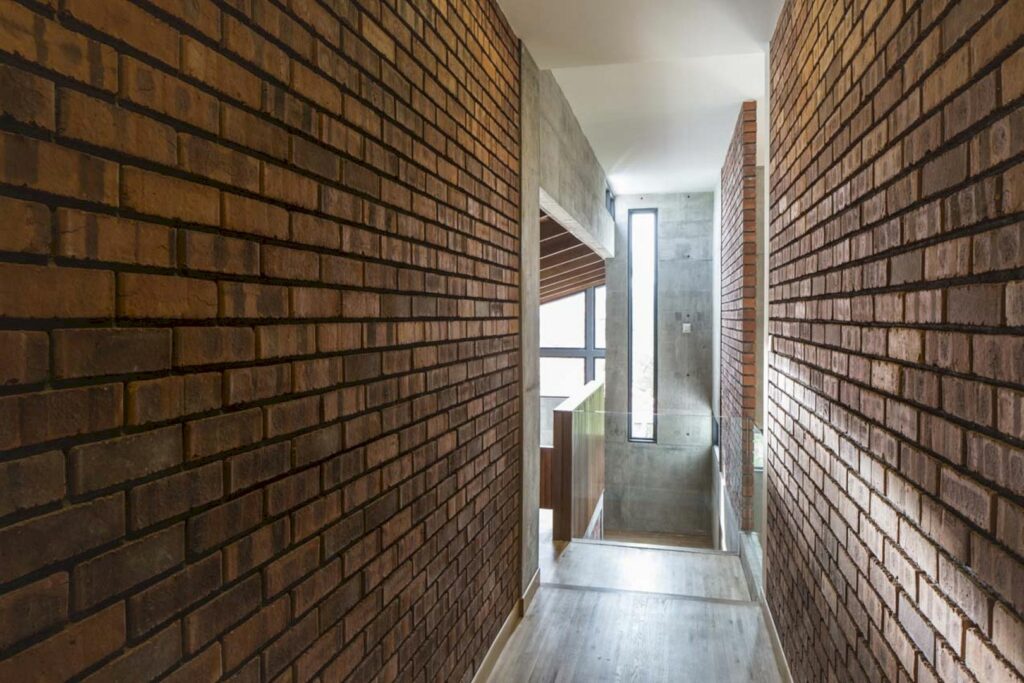 Shaded terraces, a large sheltering roof with deep overhangs, and balconies along its edges define this house uniquely. A material language is developed with the use of wood, bricks, and raw concrete.
According to roof installation experts, different materials can distinguish the house's different elements. Timber is used for floor, ceiling, and roof structures; bricks beautify the spine walls; and raw exposed concrete for the house's external wall. Other surfaces of the house are painted white.
The use of different materials can create a richness of texture, creating an interesting background for contemporary family life.
Design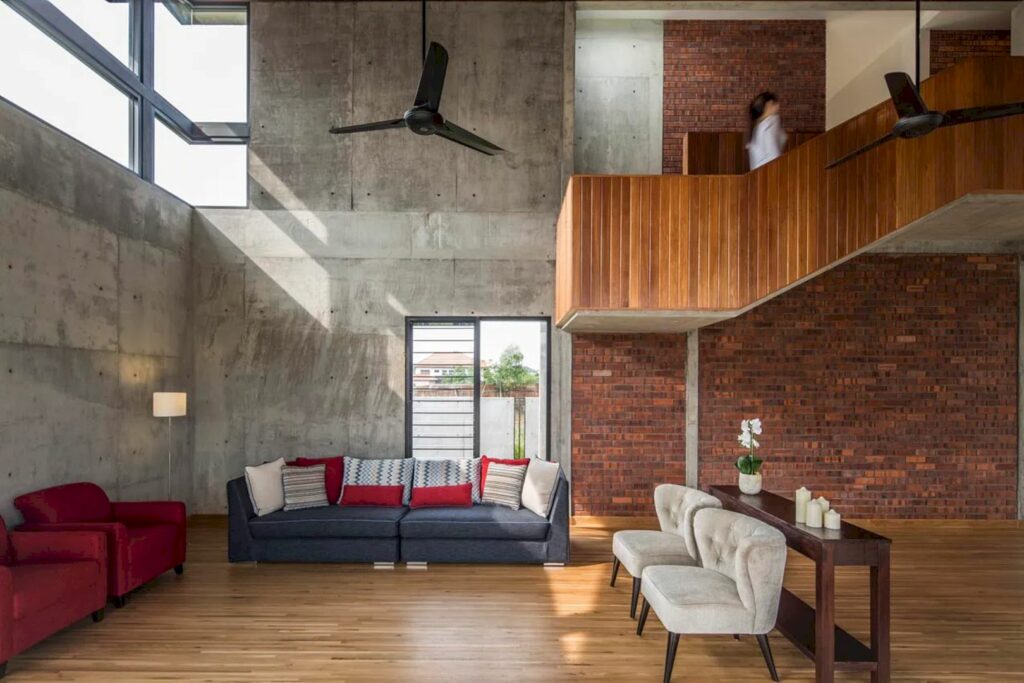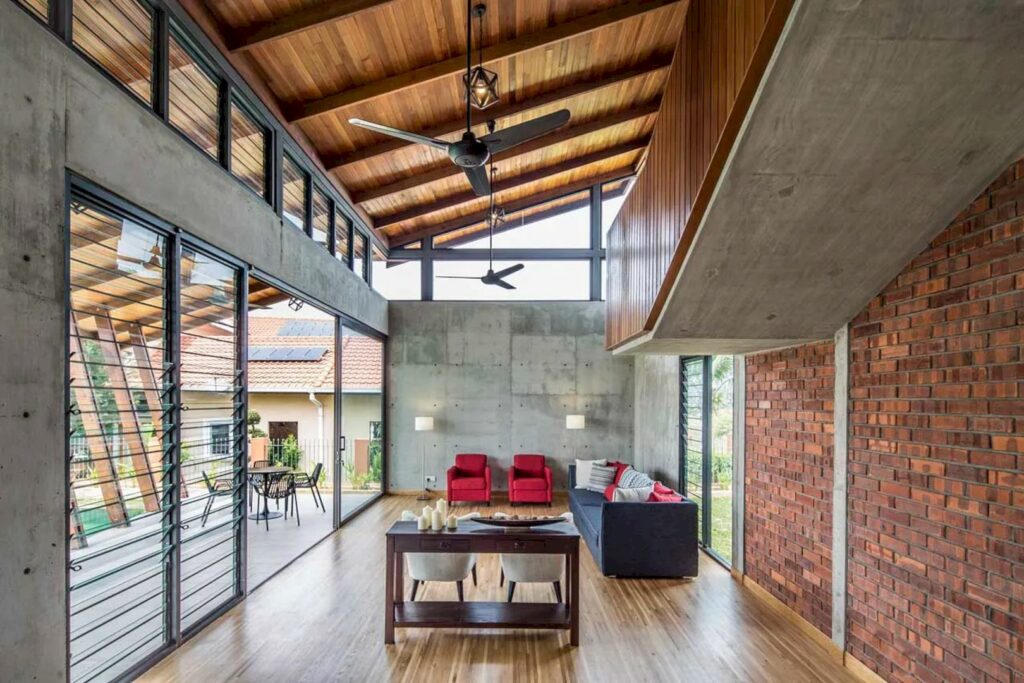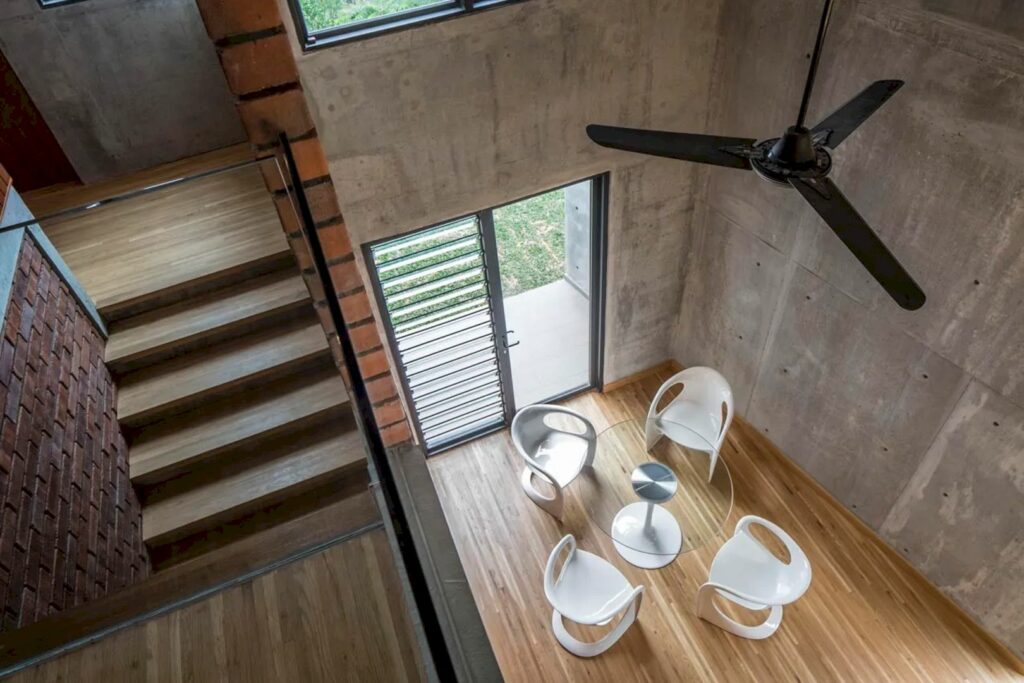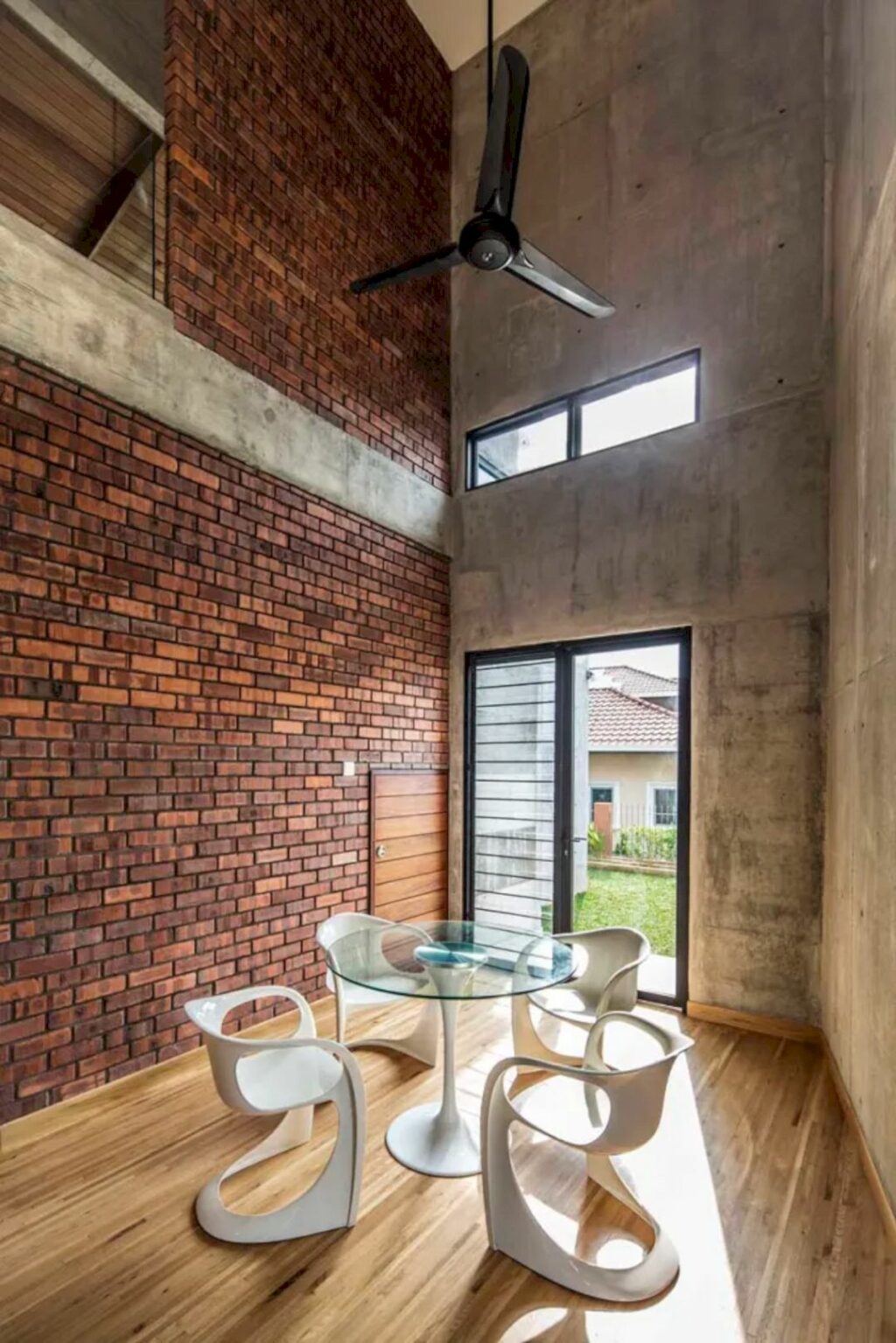 The desire for the main living area to face the garden and the shaded north direction drives the special design made for this house. This is achieved by organizing the house spaces along a pair of central brick spine walls. Staircases can be found between these walls.
Master bedrooms, guest, dining, and living are the house's main spaces. These spaces are organized to the north of the spine walls while the kitchen and other bedrooms are organized to the south side.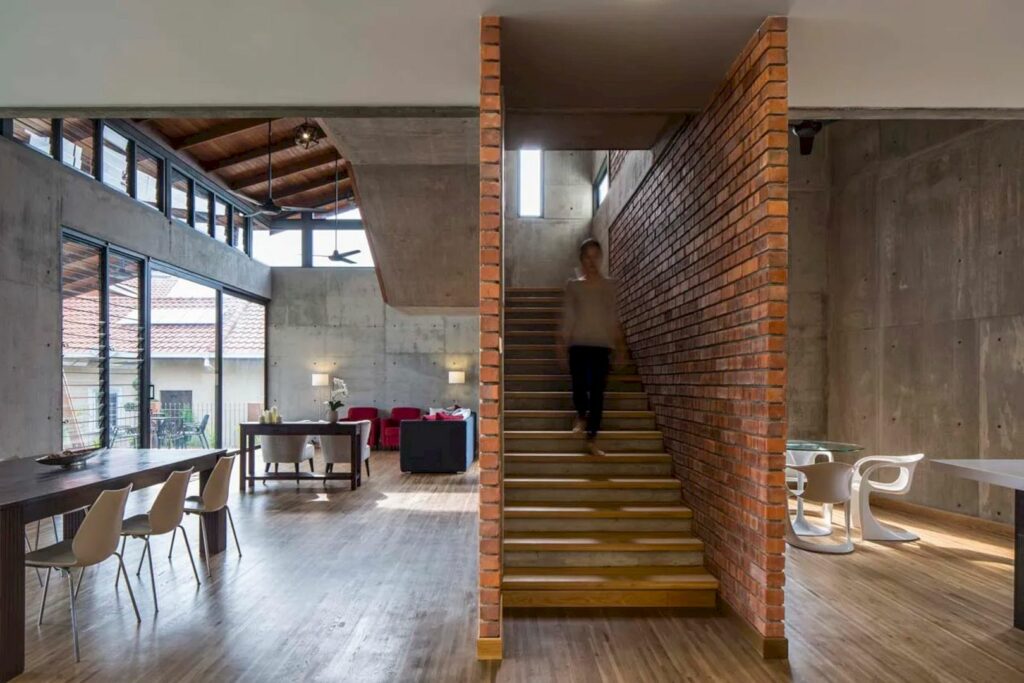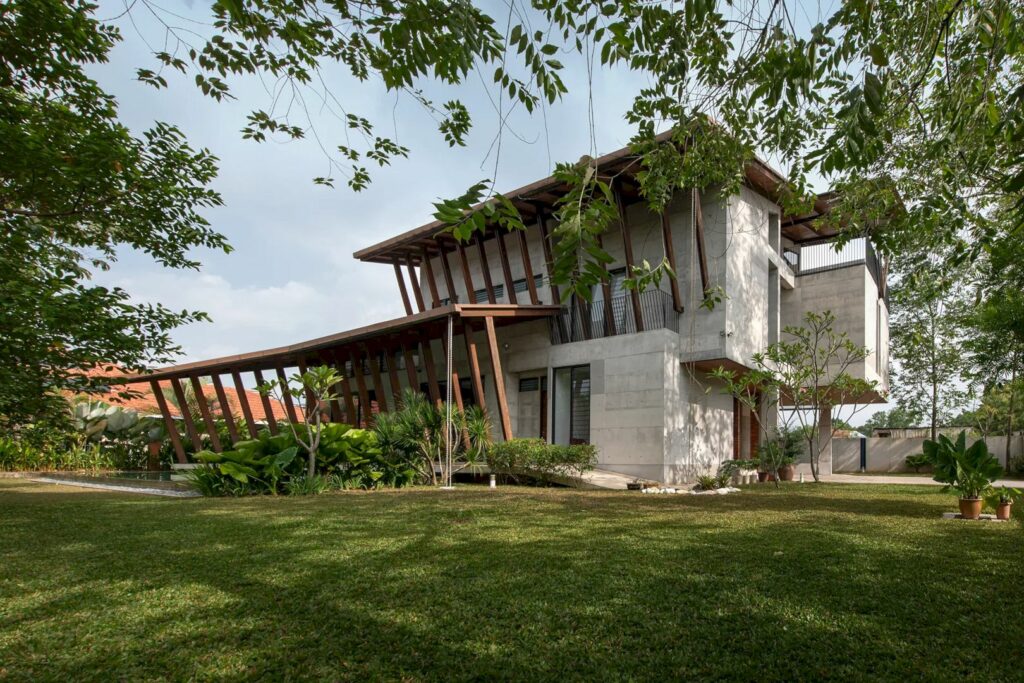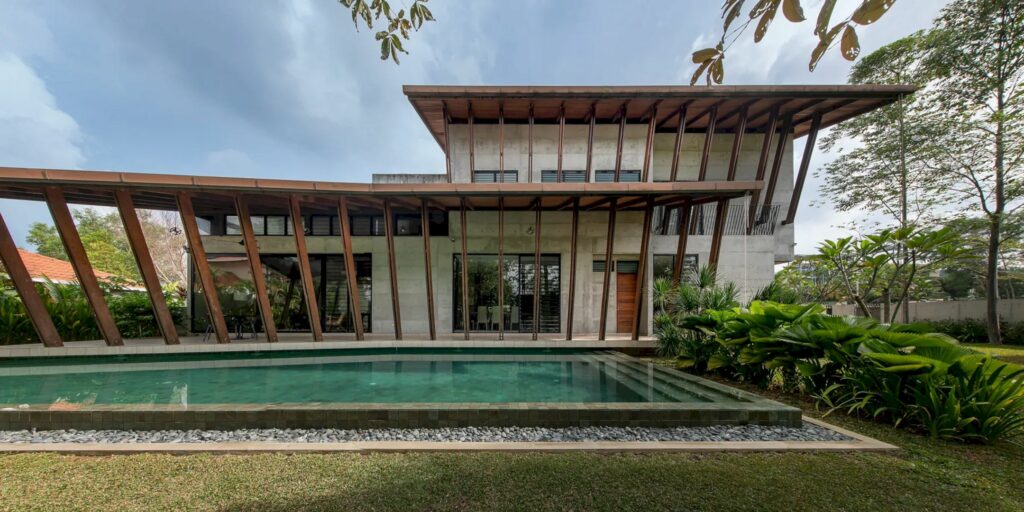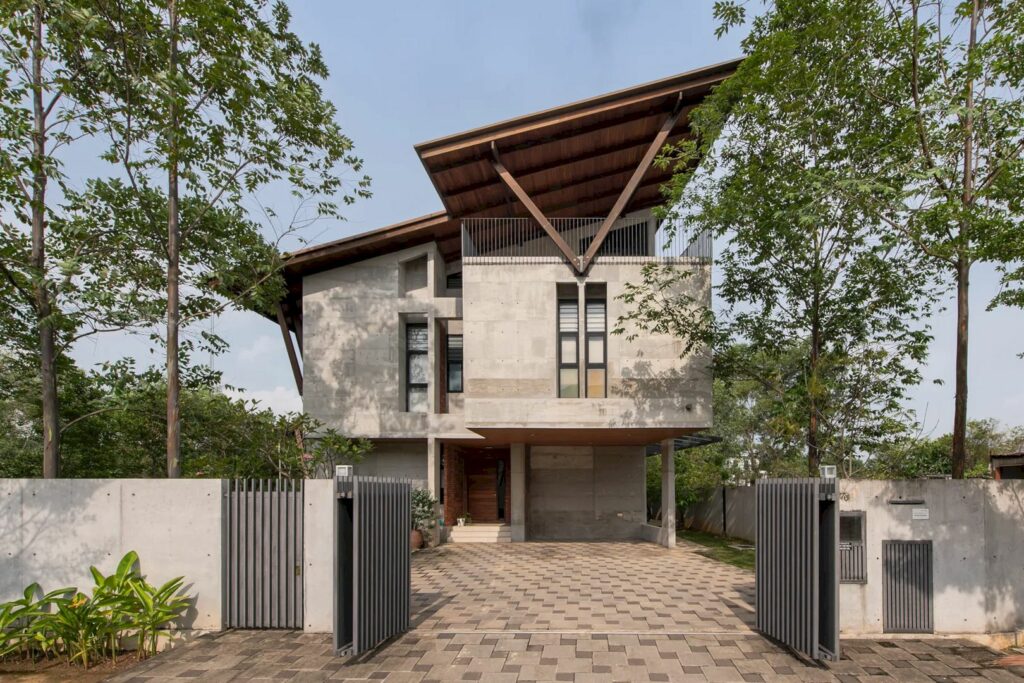 Multiple double-height volumes and openings in the spine help the house to create visual and acoustic connections both inside and outside the house. These connections make the house feel warmer and intimate.
On the ground floor, the main living areas are connected to a large outdoor terrace directly. This terrace cantilevers over the house's pool. The attic and master bedrooms are connected to terraces as well.
Sepang House Gallery
Photography: Marc Tey Photography & David Yeow Photography