After launching the latest Trailblazer model a few years ago, Chevrolet has recently announced its new Chevy Trailblazer 2021.
It looks like a sub-compact crossover with a smaller body than the SUV. It has the sporty looks of the SUV but lacks the off-road capability of the vehicle.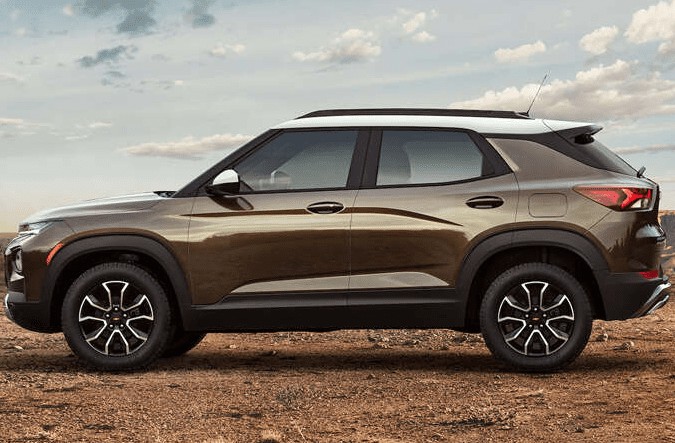 Features
As an SUV crossover, the Chevrolet Trailblazer 2021 has a sporty look that looks like a segment between the Chevrolet Trax and Equinox.
When it comes to the components of the car, the Chevrolet Trailblazer shares many similarities with the all-new and Buick Encore GX.
Both cars have the same size, drive train, and also available engines. It supports a duo of turbocharged three-cylinder engines is offered with a 1.2-liter unit standard which can be upgraded to a 1.3-liter unit.
When it comes to the interior, the Chevrolet Trailblazer offers a spacious cabin and chich styling. The 40/60 rear seats can also fold down to allow for 54.4 ft cargo volume.
The front passenger seat also folds flat to offer room for objects up to eight and a half feet long. That said, users don't have to worry about not having enough storage.
When it comes to power capability, the Trailblazer comes with 174 lb-ft max torque and 3 driving modes including normal, all-wheel drive (snow on FWD), and Sport.
Safety-wise, the Chevrolet Trailblazer offers a forward collision alert & automatic emergency braking. It detects a potential front-end collision and a tailgating alert with a vehicle anywhere near the car.
It also comes with other additional safety and driver assistance features such as a rear vision camera, teen driver technology, standard rear-seat reminder, rear park assistance, and many more.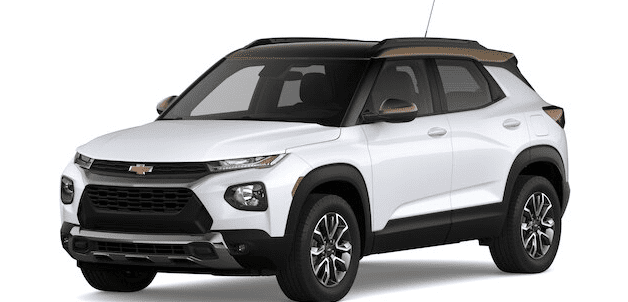 Features & Availability
The base model of the 2021 Trailblazer starts at less than $20,00. However, it doesn't give much equipment and comes in one color only: white.
The other expensive models: ACTV and RS offer a wide variety of different colors for the exterior and the interior. Both models start at $22,000.
The colors vary from metallic black, satin steel metallic, to two-tone cars such as midnight blue metallic or dark copper metallic. You can learn more about the colors on their website here.