Belkin, a brand known for its smartphone and Apple's accessories, has revealed a set of magnetic accessories for the iPhone 12 series lineup, which could be seen on the Refurbished iPhones site.
One of which being a magnetic phone mount with a face tracking ability. The mount recognizes user's face and activates the control on the device to follow movements while they're shooting pictures or videos.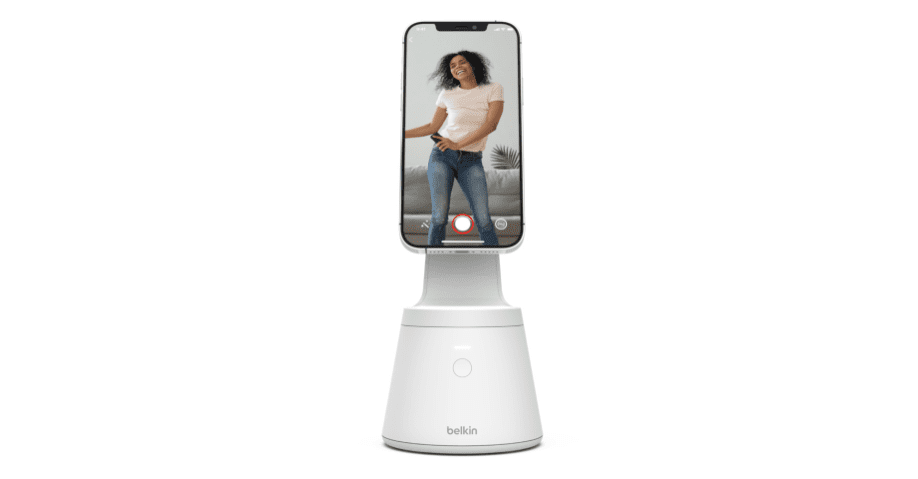 Features
The magnetic mount works by connecting the iPhone 12 with the Belkin app. The phone will be held in place by the magnets integrated in the mount.
Then once the Belkin app is activated, the mount uses its face tracking technology to rotate the mount and follow the user's every movements.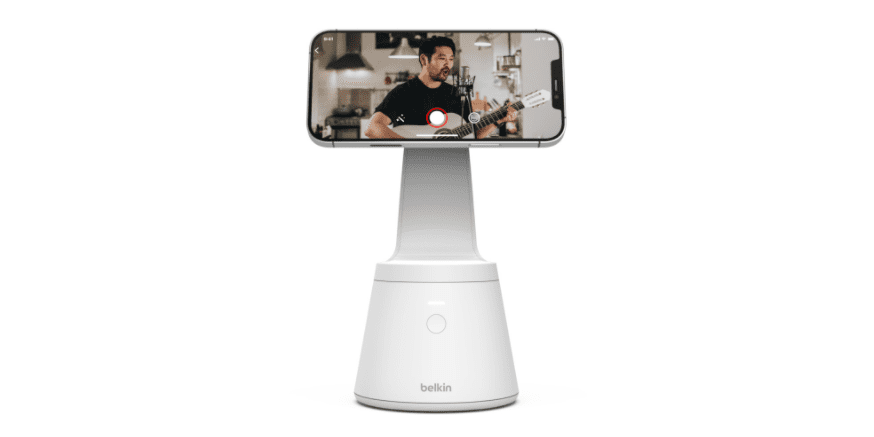 The mount will always adjust the screen to face the user. It works great both in portrait and landscape modes. It can tilt vertically from -15 to 30 degrees, and rotate 360 degrees horizontally.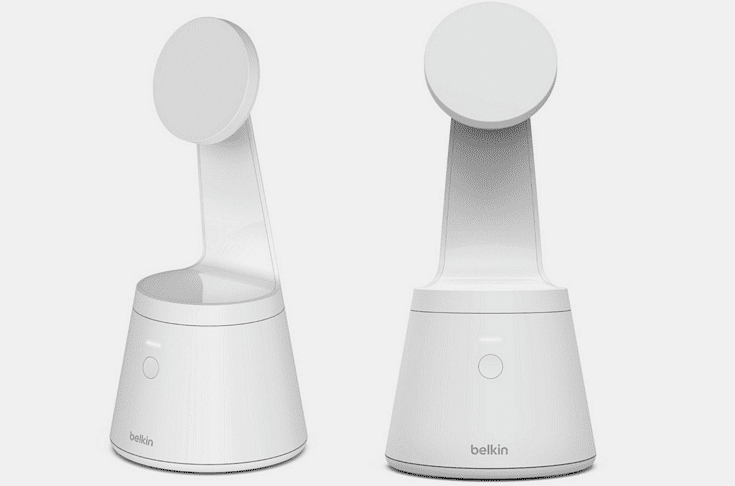 The face tracking mount runs on three AA batteries and only works on the official Belkin iOS app.
Not to worry though, the app connects seamlessly with plenty of social media platforms – making it easy to post videos.
You can use the mount with the iPhone 12, iPhone 12 mini, iPhone 12 Pro, and iPhone 12 Pro Max. It is also compatible with official MagSafe cases.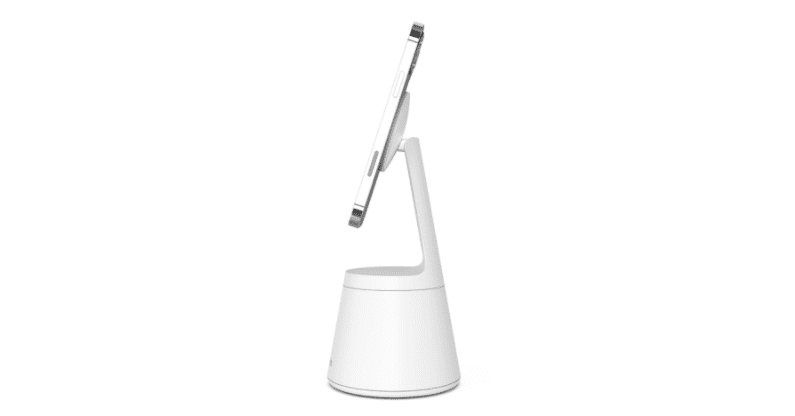 Price & Availability
As of right now, the magnetic face tracking mount is listed on the Belkin's website as "coming soon". However, it is expected to cost around $65 when it launches in the US.