Bugatti Pool Table is a new handcrafted masterpiece from Buggati that combines advanced technology and modern design. It is a limited-edition piece in a collaboration with IXO.
The pool table is made of only the finest materials of carbon fiber, billet aluminum, and premium leather used on the Buggati cars.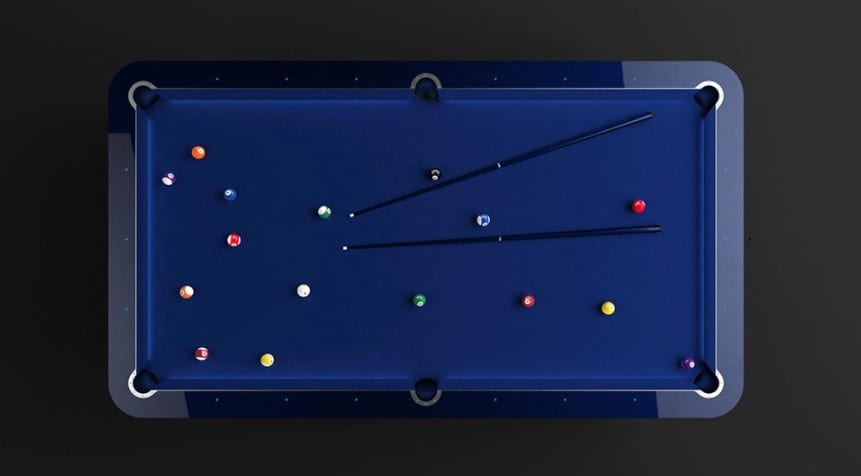 Features
One of the best features of the Bugatti pool table is its sophisticated gyroscopic technology.
This technology allows the piece to remain in perfect position under any circumstances, perfect to be installed and used on a yacht.
Bugatti claims that each leg of the table could move to keep pace with the movement of the ship and stay perfectly level.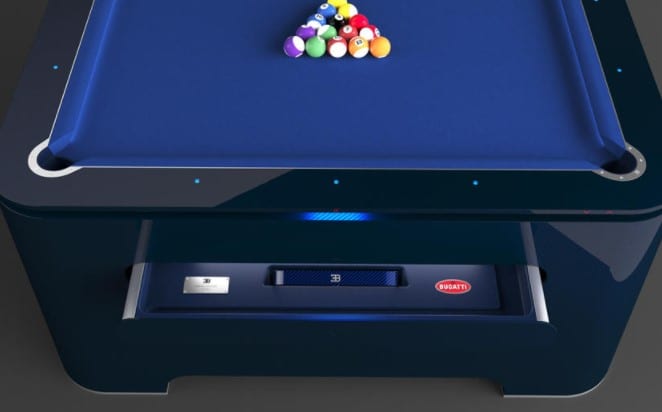 The system adjusts in 5 milliseconds, and movements are completed in total silence with vibration-free adjustment.
As it's manufactured using the Computer Numerical Control (CNC) Machine (such as this CNC plasma burn table), the Bugatti pool table is also claimed to meet the standards of professional players.
It features polished and anodized aluminum, ball pouches that reveal stainless steel and luxury leather, titanium screws, and more.
Bugatti also offers additional accessories offered at no extra cost with every purchase of the pool table. If you want  somethign like this, you can get it through a ​Pool table delivery service.
One of the accessories offered is a wall cue hanger made of carbon fiber with an integrated 13-inch screen to display the score.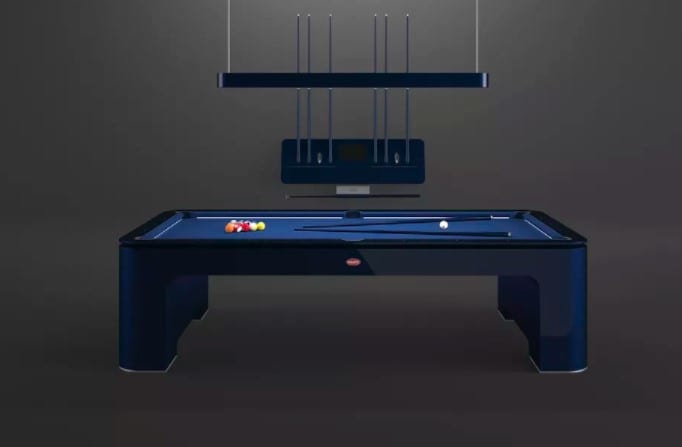 Price & Availability
Bugatti is expected to begin the delivery of the pool table in June 2021. The production is limited to 30 units worldwide. The price including all accessories starts at 250,000 euros or around $300,000 USD.