Land Rover, a car manufacturer known for its luxury vehicles, has recently launched a new Defender V8. The large SUV comes with many upgrades, including an all-new powerful and responsive engine.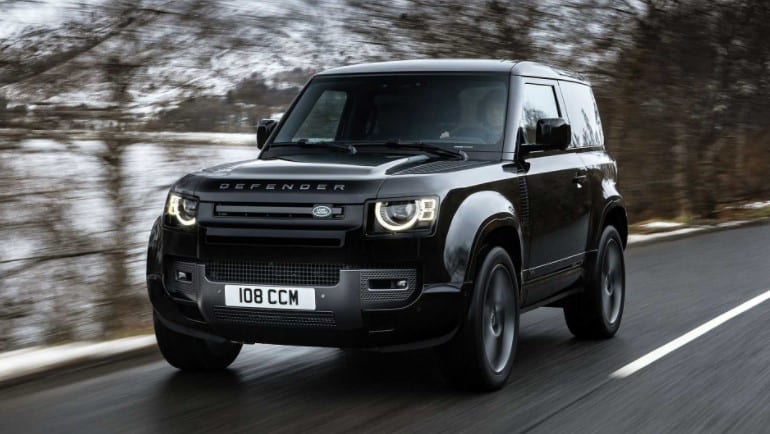 Features
The new land rover defender model is built on the land rover v8's decades-long legacy such as the 70s first model, 90s North American model, and a powerful defender works.
The 2022 Defender runs on a supercharged 5.0-liter V8 engine that produces 518 horsepower (386 kilowatts) and 461 pound-feet of torque.
This engine runs through an eight-speed automatic gearbox.  This arrangement allows the Land Rover Defender, which is powered by eight cylinders, to have good acceleration.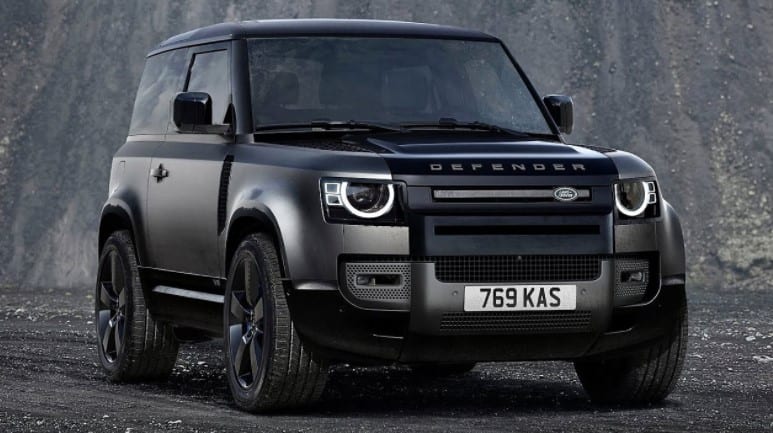 The speed of the SUV goes from 0-60 miles per hour (0-96 kilometers per hour) in just 4.9 seconds. The maximum speed can go up to 149 miles/hour (240 kilometers/hour).
To have additional control, the Land Rover Defender V8 is also equipped with a larger diameter anti-roll bar to reduce body roll and a yaw controller for better cornering.
There's also a new dynamic ride setting for the Terrain Response system which sharpens throttle response and strengthens the suspension of the SUV.
When it comes to the interior, the SUV features Ebony Windsor Leather upholstery with Miko Suedecloth and Robustec accents. Meanwhile, the steering wheel is covered by Alcantara layers.
Exterior-wise, the V8 is painted in Carpathian Gray, Yulong White, and Santorini Black. However, buyers can also customize and upgrade the SUV to the Carpathian edition.
It features a Carpathian gray body, a skid pan, and a semi-matte exterior. Apart from that, the color of Narvik Black also covers the roof, hood, and tail of the truck.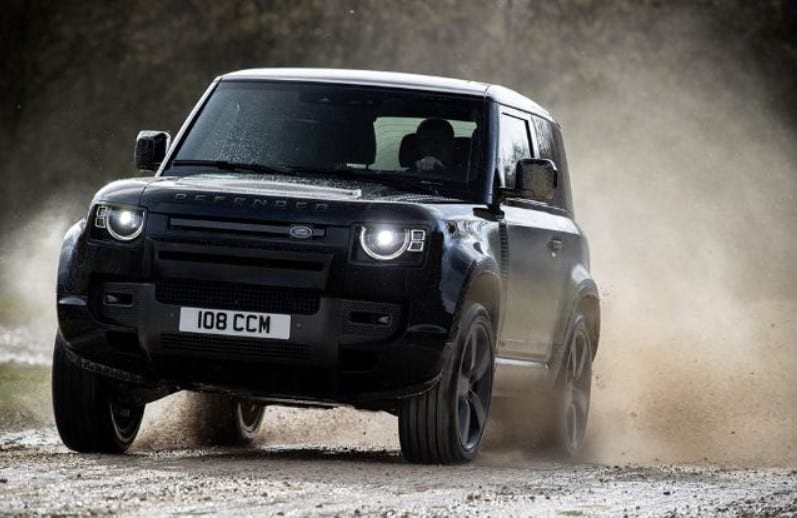 Price & Availability 
As of right now, you can get the base model of the Land Rover Defender V8 for $47,700. You can also customize and build your own Defender SUV at the nearby land rover dealership or through its official website.