Sweet Sparkman Architects has designed a unique guest house located in Florida called Casey Key Guest House. The inspiration for this guest house structure comes from the character of the live oaks.
Structure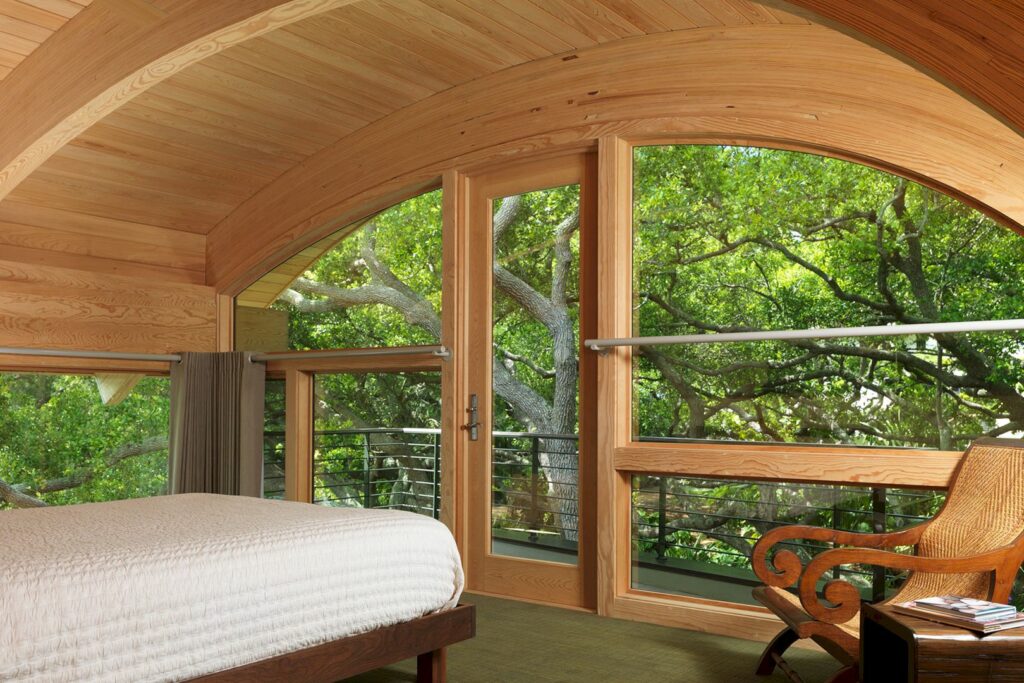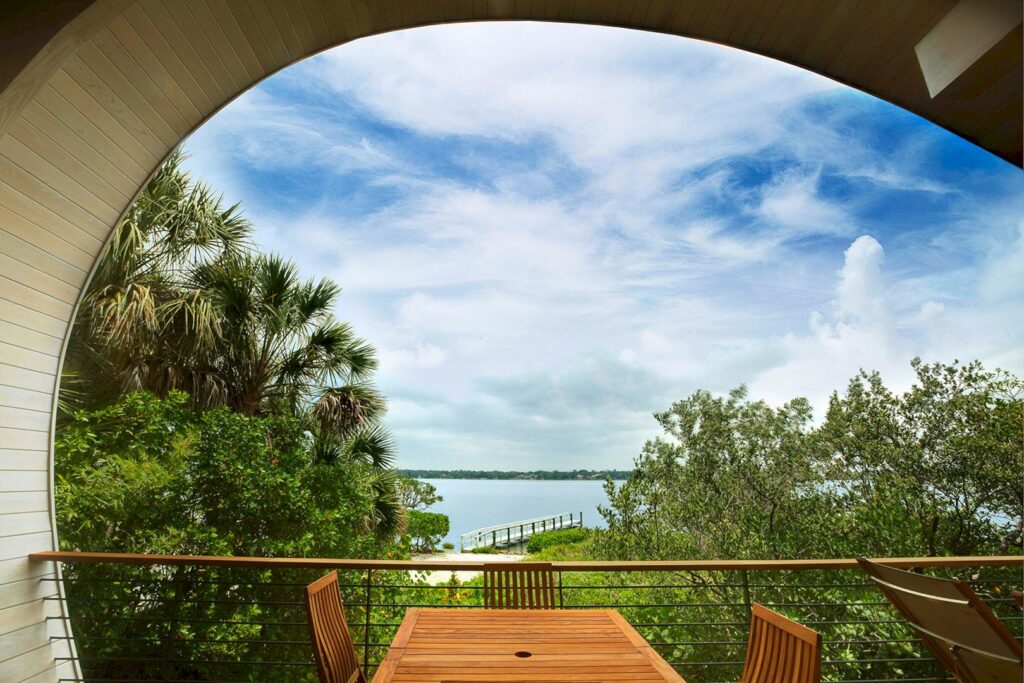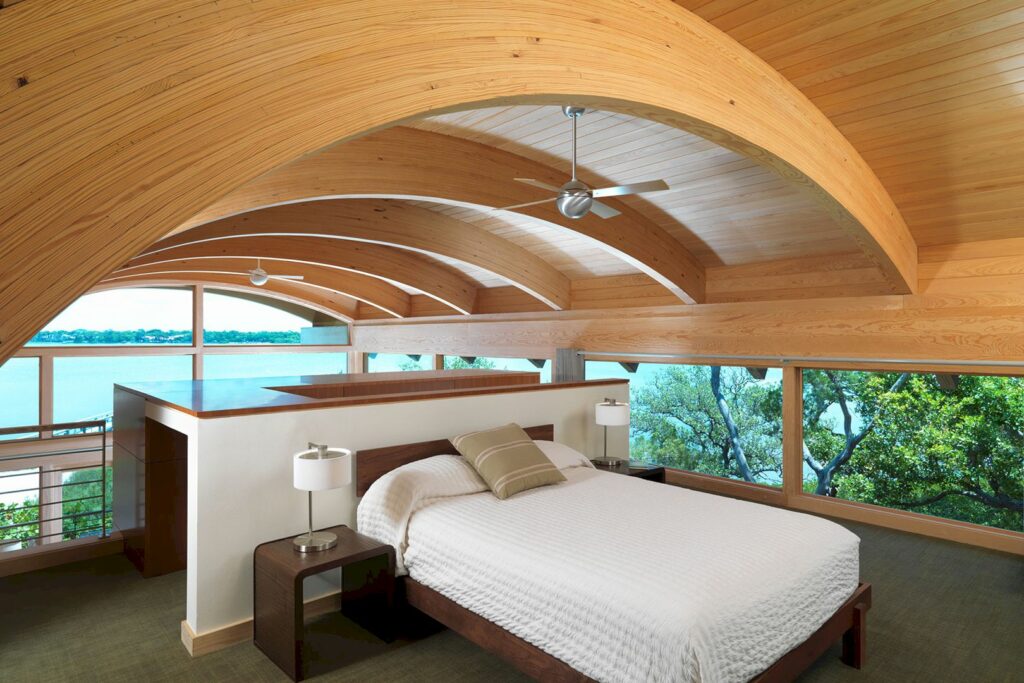 This guest house is set within a mature oak hammock along Sarasota Bay. Its structure is shaped by the prevailing coastal winds from the west. It is a cozy guest house where the guests can enjoy the great views around the bay.
Design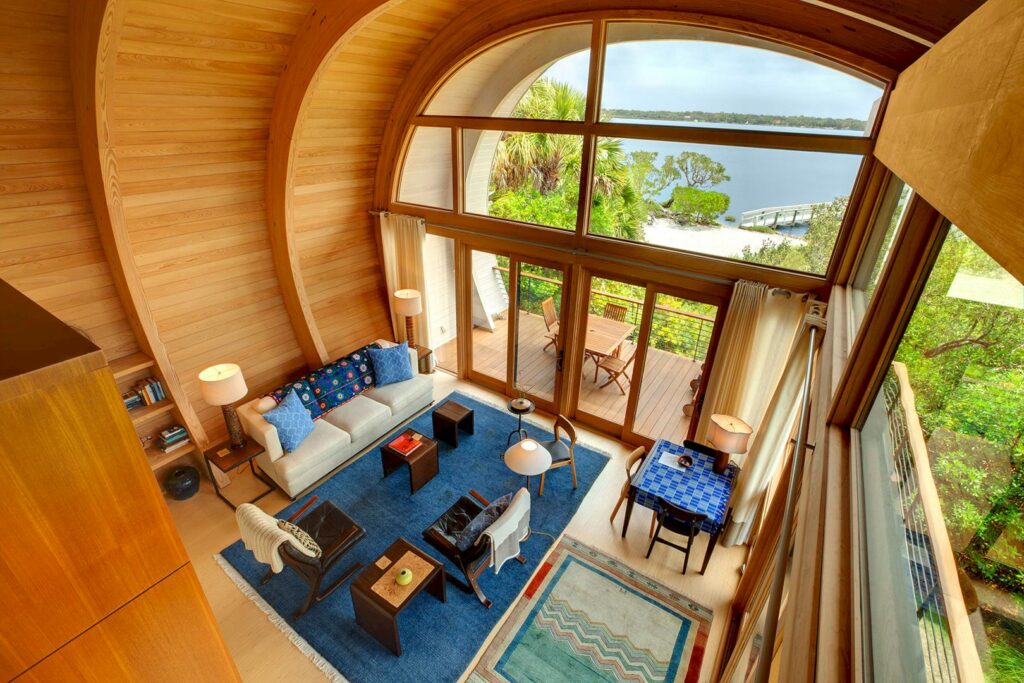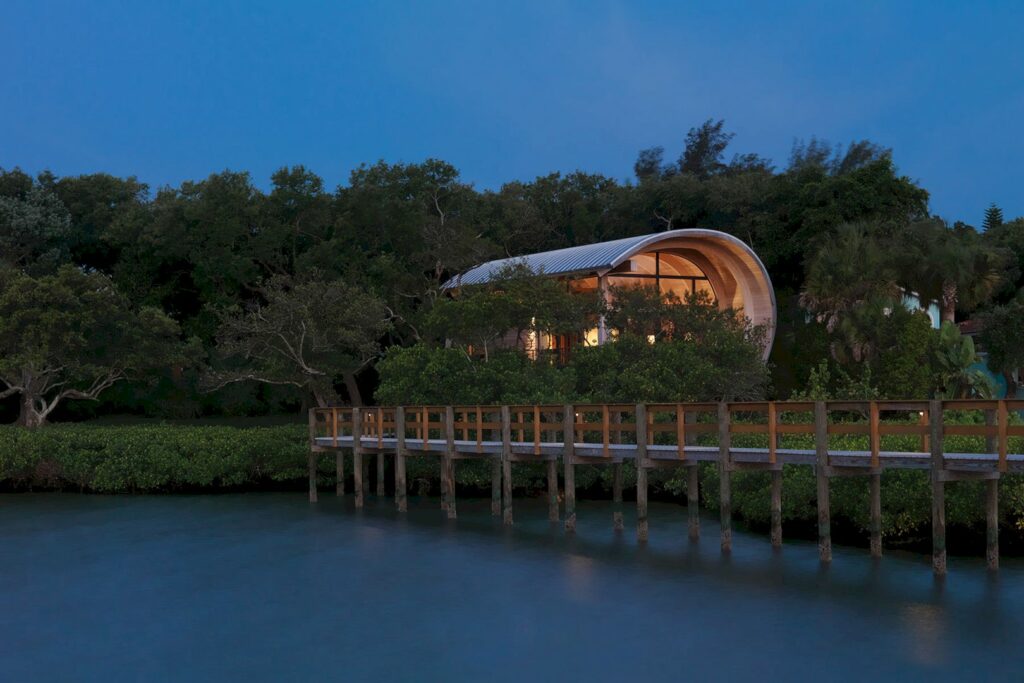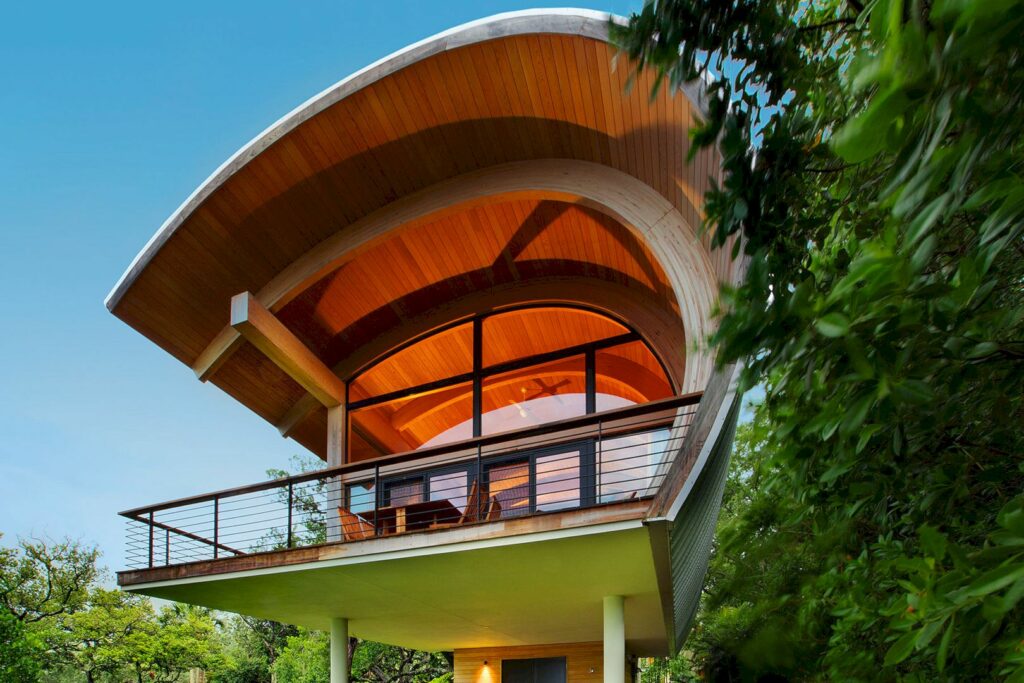 The design of this guest house is a "house in the trees" where the guest can enjoy the great surrounding views. It is a project of a small program that includes a loft, a living area with a kitchenette, a bath, and one bedroom.
The guests also can enjoy the great views of the intercoastal waterway to the east. At the same time, this guest house also provides privacy between a neighboring property to the north.
Details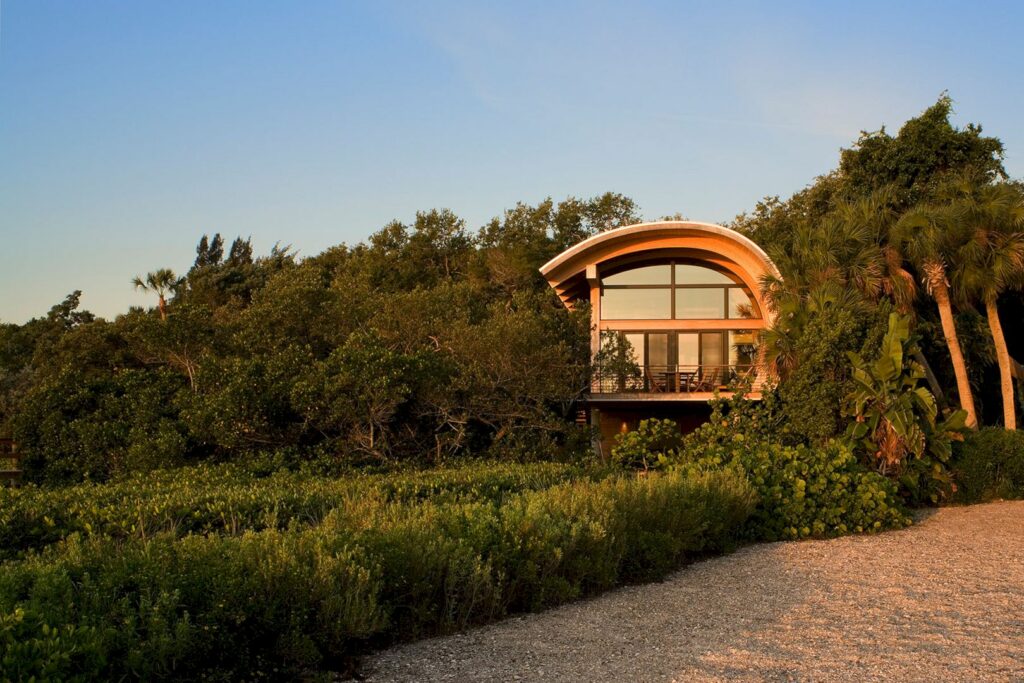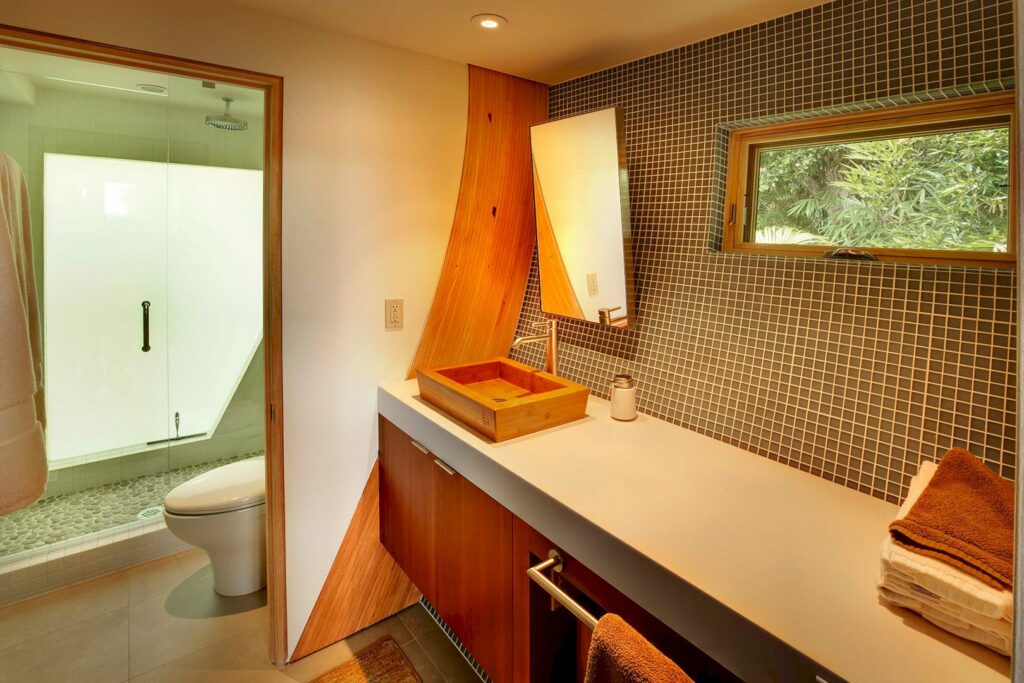 There are curved glulam pine beams that reflect the arching quality of the live oak limbs. These beams are also anchored to the elevated concrete slab at their base, curving up the entire space of the guest house.
Shiplap cypress siding is used to clad the walls of the interior and exterior between the glulam beams.
The main goal of this guest house design is to evoke an organic architecture influenced by and reflective of the site.
Casey Key Guest House Gallery
Photographer: George Cott