ArtBoard, a photographic equipment company, launched a crowdfunding campaign for Funleader CAPLENS cover lenses on Kickstarter in 2019.
At that time, it offered two versions of Sony E mount and Leica L mount. Until the official release of the second-generation version in March this year. The focal length is still maintained at 18mm, the aperture is also F8.0, and the adapter natively supports Leica M.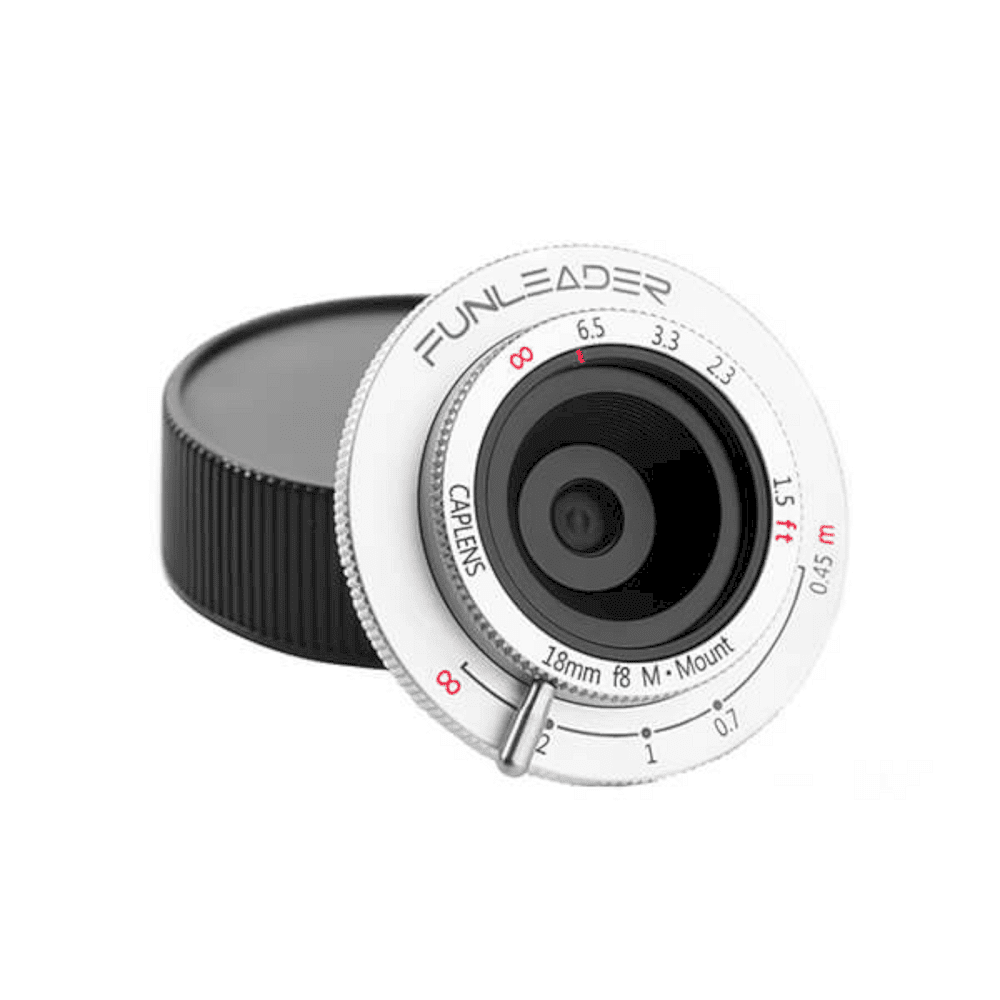 The factory also provides an adapter ring kit that allows the lens to be transferred to five mirrorless camera systems, including full-frame Canon RF, Nikon Z, Sony E, and Leica L APS-C format Fujifilm X, but the latter will have a 1.5X screen cropping rate.
Design
The Funleader CAPLENS 18mm F8.0 is lightweight and thin. The lens barrel is made of aluminum alloy and feels sturdy and durable.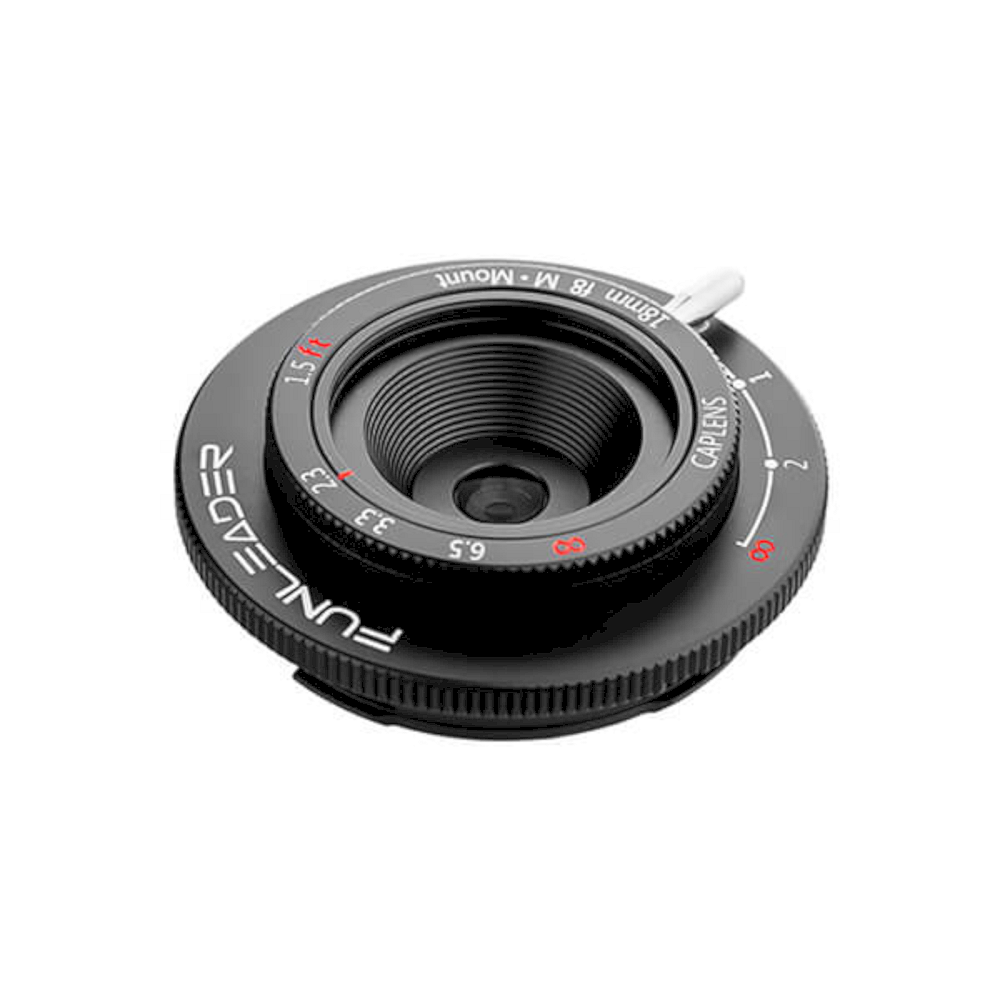 The thickness and weight are only 14mm and 40g, respectively. The lens is convenient for low-key shooting on the street. A soft bag is also included with the lens for easy carrying.
Specs
The 18mm ultra-wide-angle and the F8 fine aperture specification are most suitable for shooting landscapes and architectural subjects.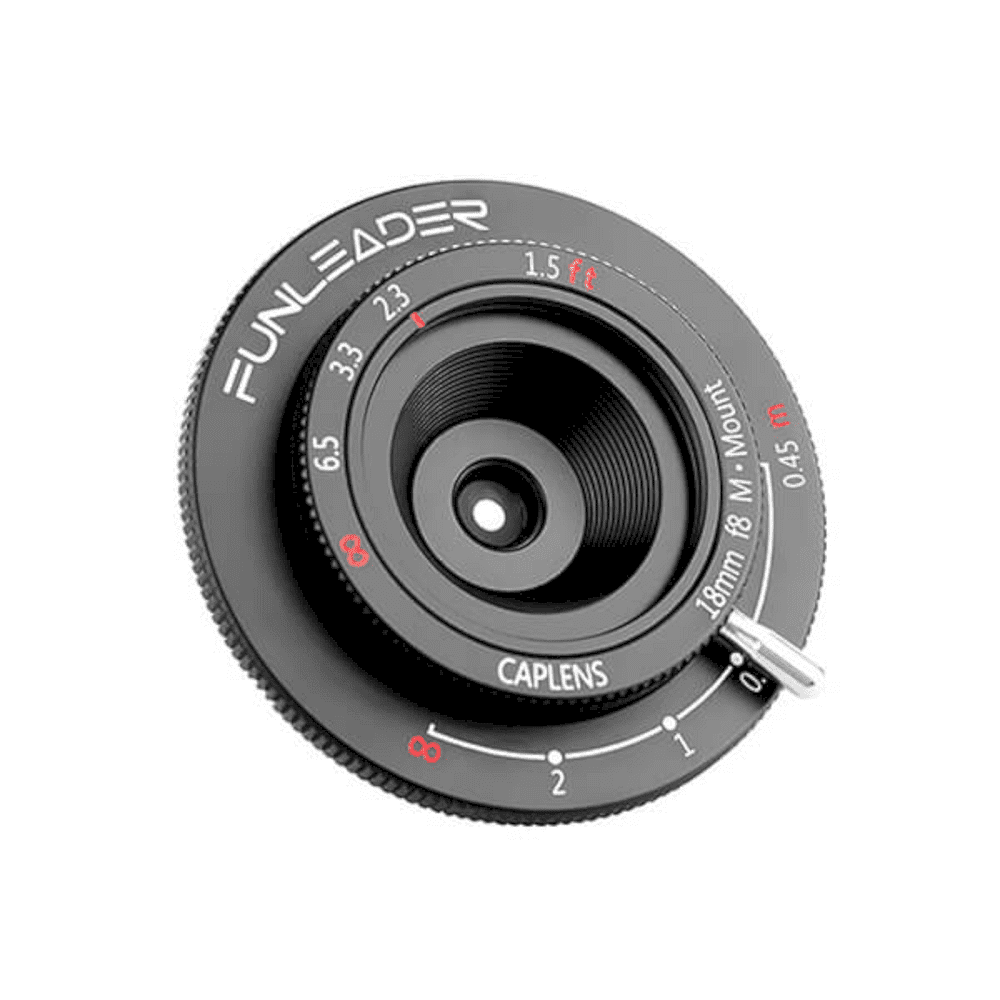 There is a focus dial on the lens body, and the focus distance can be changed by simply pushing the lever. The stroke of the lever is up to 120°.
The lever's position provides four focusing distances, and the position of 1m is provided with a card position reminder.
The focal length is 18 mm and corresponds to a field of view angle of 100 °, and the aperture is f / 8. There is no need to focus – the lens is focused at a hyperfocal distance, which achieves a sharp image of all objects that fall into the frame and are no closer than 0.8 m from the camera.
A multi-layer coating was applied to increase contrast and reduce the risk of glare and other artifacts. The lens barrel is made of aluminum alloy.
Price and Availability
The Funleader CAPLENS 18mm F8.0 is available in two color options – black and silver. As for the price, the lens is tagged with $179 price tag.