Lego has just recently released its new lego series for adults with a love for building lego, the outer space world, and space shuttles. 
The new Lego NASA space shuttle discovery is a greater modification from Lego's very first Hubble-shuttle set released years ago. 
While the Hubble shuttle is designed for children, the Lego NASA space shuttle discovery model is designed specifically for display purposes — or adults.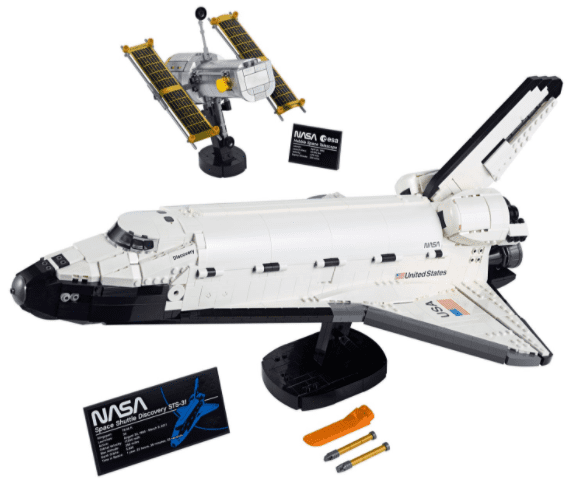 Features
The lego Nasa space shuttle discovery building set comes with over 2000 pieces of lego bricks and a set of instructions to let you have the most engaging and challenging experience when building it.
The lego set lets you build the Shuttle discovery as well as the Hubble space telescope, which was launched by NASA in its STS-31 mission back in 1990.
What's even better, the lego discovery set also comes with all the authentic features that the space shuttle has – if you're a fan of the space shuttle, this set will definitely bring you immense joy.
The authentic features include the opening payload bay, retractable landing gear, opening cockpit, moving elevons, space arm, and 5 seats for the crew.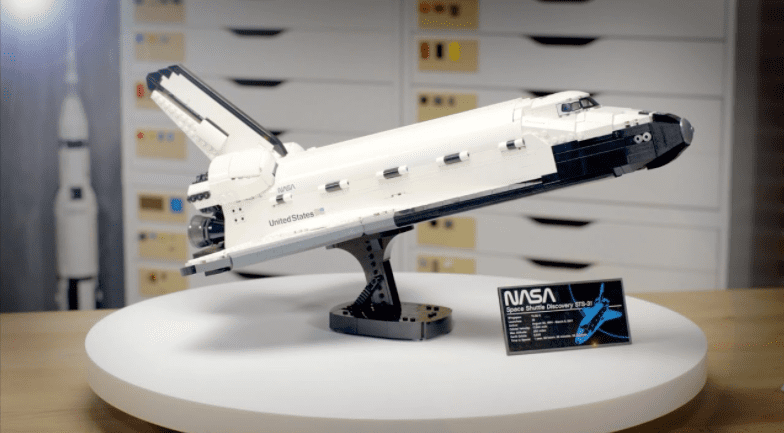 The Hubble space telescope also features miniature builds of the real thing such as movable solar panels and hatch doors.
If you plan to use the space shuttle build as a display, the set comes with coffee-table-style instructions that let you construct it with multiple display stands and styles.
With measurements of 21 cm high, 54 cm long, and 34 cm wide, the space shuttle build can be the perfect centerpiece for all space enthusiasts out there.
As the set comes from the famous brand, Lego, all the building bricks are manufactured from high-quality materials which can connect and pull apart seamlessly every time it's used.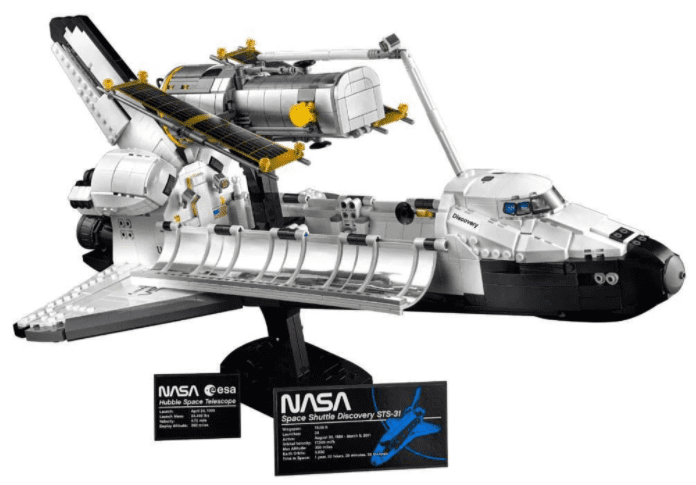 Price and Availability 
The NASA space shuttle discovery was just released this April 1st with a retail price of $299 USD. It has free standard delivery and a 90 days full refund policy for unopened merchandise with a receipt.