Zontes has recently announced its new perfect lightweight adventure bike called the ZT310-T. With Euro 5 specification, the bike is designed for A2 license holders and riders who are looking for a more competent and agile ride.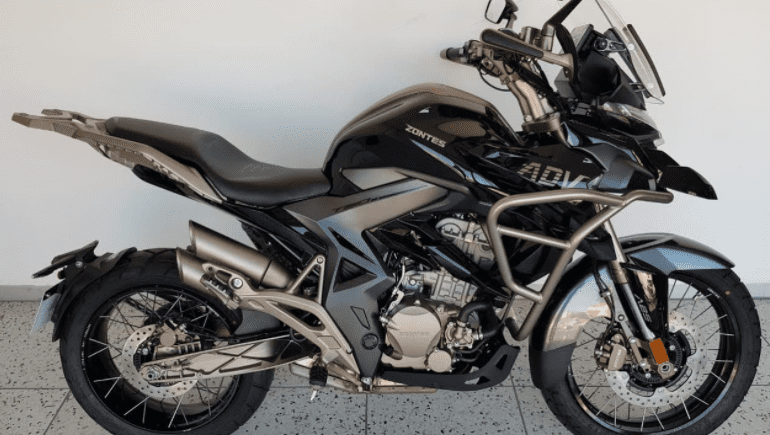 Features
The Zontes ZT310-T comes with the latest engine design from the company, a 312 cc, four-valve, DOHC, the single-cylinder motor with @ 12.5:1 compression ratio.
The engine has 34,87 horsepower, 9500 rpm, and 30 torch Nm at  7.500 rpm. It comes with a 6-speed transmission that can go up to 160 km/hour.
It's built with aluminum and nickel silicon carbide-plated cylinders. This gives the motorcycle the ability to handle heat dissipation – making it more durable.
There are two modes in which the engines can run, eco and sport modes. Users can easily switch between the two without having to sacrifice performance and agility.
When it comes to the riding part, the bike is equipped with Camshafts and a mid-mount balance to reduce friction and vibration when in use.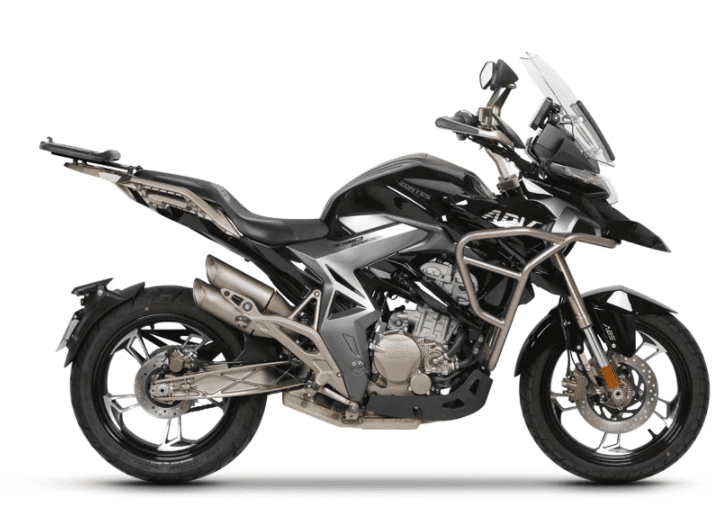 Not only that, but the bike is also equipped with an external frame that keeps its internal parts well lubricated, reducing fuel consumption.
The Zontes ZT310-T also comes with a keyless transponder ignition that gives the bike advanced touch. Just like it's all digital speedometer that gives the bike a luxurious and modern vibe. 
All the lights installed in the bike are LED. The exhaust is placed on the side of the bike with two silencers that reduce heat when in use.
Price and Availability
As of right now, the Zontes ZT310-T comes in two different colors of black and orange. It retails for £4199. You can get it from the official website or the dealerships near you.