After displaying an update for the GM-110 series with a metal edition, G-Shock is back with a new line in the Master of G collection. The watchmaker took a swift turn and introduced the G-Shock GBR200.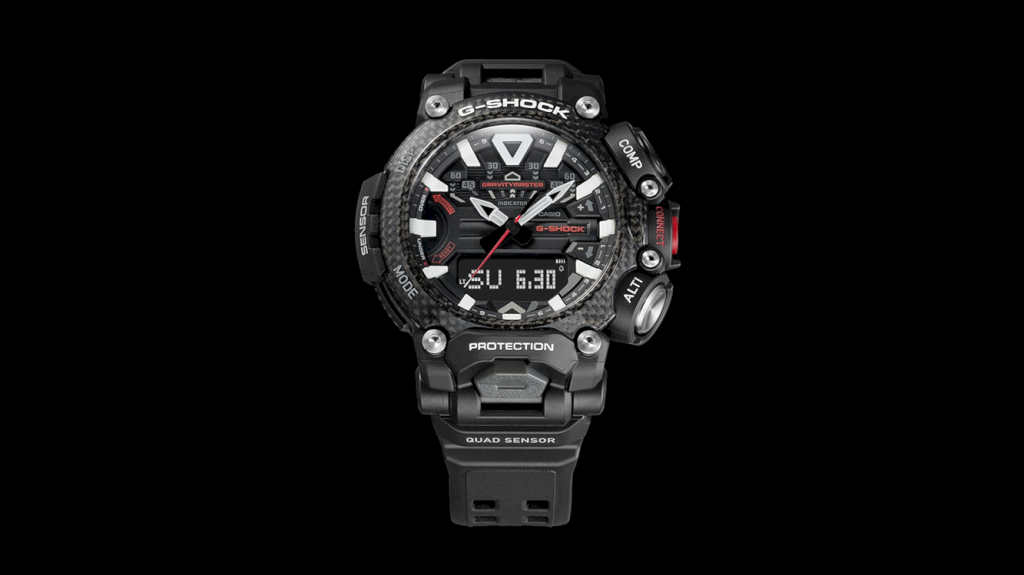 Design
The G-Shock GBR200 consists of three GRAVITYMASTER watches constructed from Carbon Core Guard. The carbon material is also presented to the bezel, while the strap/band is made of resin.
The three colors featured in the G-Shock GBR200 collection are black, orange, and blue. These colors don't just appear on the band but also the display and bezel.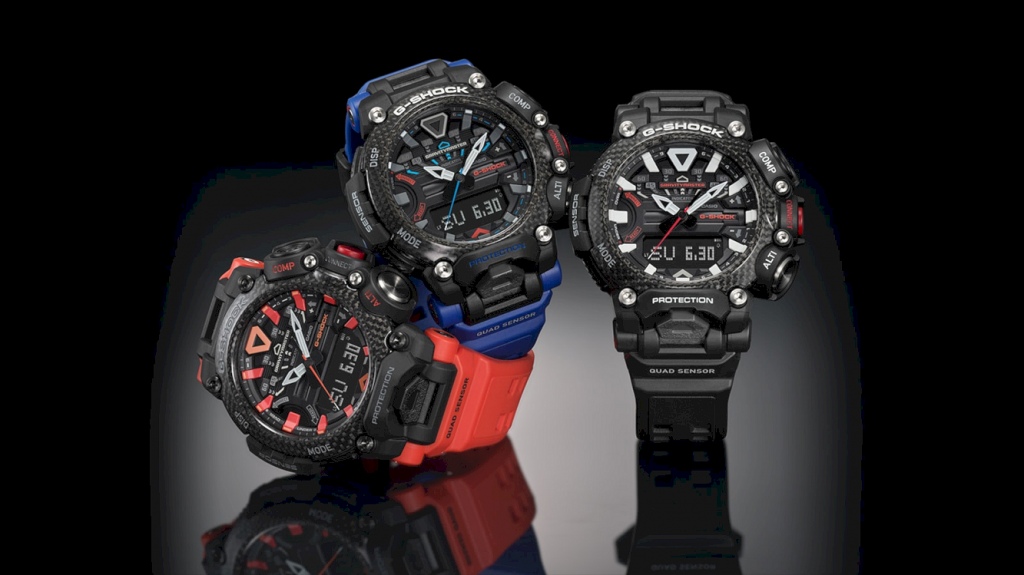 Features
G-Shock specially designs the GBR200 GRAVITYMASTER for professionals, especially aviators. Its function and accuracy are tailored to the needs of flying.
For example, the new button is designed to resemble a fighter jet control stick. A button guard is also provided, so the owner doesn't get it pressed carelessly when using gloves.
The G-Shock GBR200 GRAVITYMASTER can be connected to a smartphone via a Bluetooth connection. It also offers a Mission Log function, which records the altitude point from the watch to the smartphone's GPS point.
Apart from that, everyday use is also considered quite carefully. The watch's strength lies in its three-layer structure, which offers strength even in bad conditions.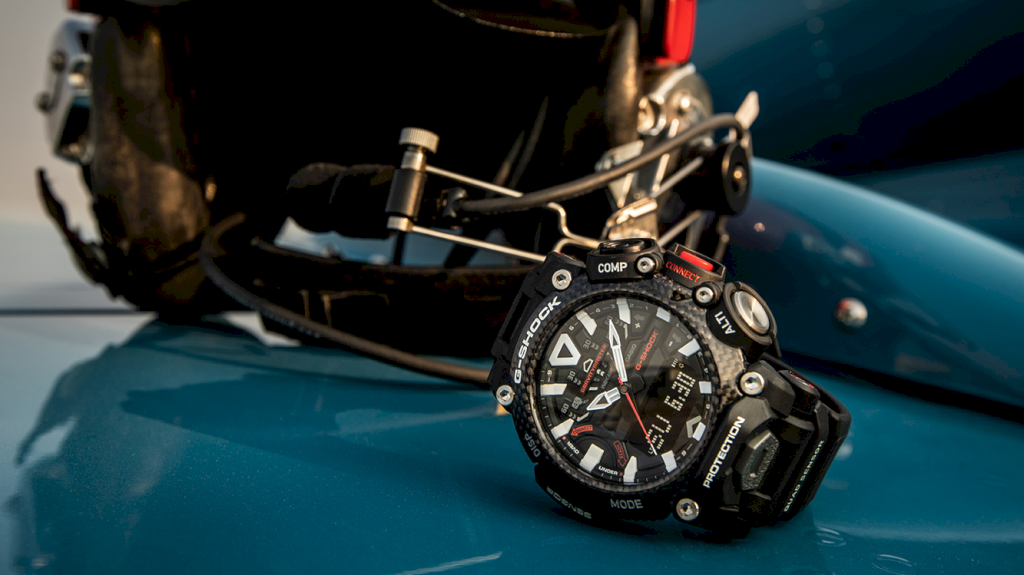 Other features included on the GBR200 GRAVITYMASTER are anti-vibration and shock, double super LED lights, waterproof up to 200 meters, and sunrise and sunset data.
The watch's battery can also last up to two years with Quad Sensor technology and a compass.
Price
The G-Shock GBR200 GRAVITYMASTER is marketed at $ 350 and already be available on the official G-Shock website. The latest watch will also be accessible through the G-Shock official store on marketplaces worldwide.
This slideshow requires JavaScript.