The LEGO Infinity Gauntlet 76191 is a collectible Marvel movie merch and a recreation of the prop featured in the iconic movies, Avengers: Infinity War & Avengers: End game.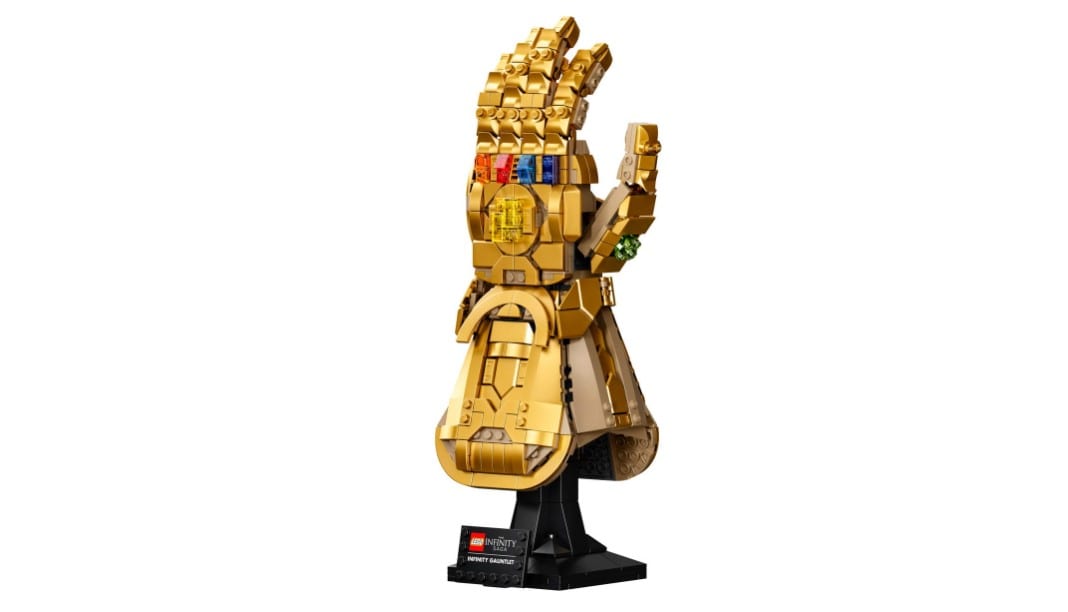 Features
The LEGO Infinity Gauntlet comes with a challenging construction model that rewards Marvel fans with an attractive display piece to complete your interior design.
With movable fingers, bright-colored Infinity Stones, and a descriptive plaque attached to a sturdy base, the Golden Infinity Gauntlet is sure to attract Marvel fans' attention.
Measuring at around 12.5 inches (31 cm) high, 5 inches (13cm) wide, and 4 inches (11 cm) deep, the Infinity Gauntlet makes the perfect display piece for your home or workplace.
The Gauntlet comes with 590 lego pieces, and high-quality, complete, easy-to-follow manuals right off the box. This helps to make your building process faster and smoother.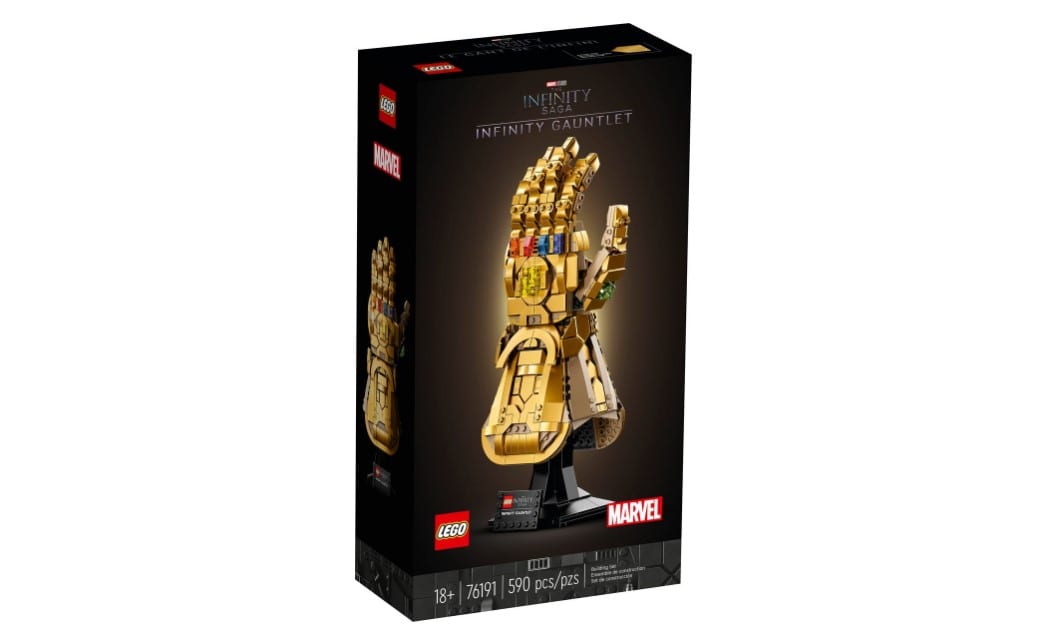 Created with adult marvel fans in mind, the piece is engineered to deliver a satisfying build-and-display experience that will satisfy any LEGO-building enthusiasts.
Price & Availability
As of right now, the LEGO Infinity Gauntlet is in the pre-order stage with a price of $69.99 USD. It is expected to begin shipping from August 1, 2021.
You can get it right off LEGO's official website with a free shipping delivery for orders over $35 all year round.