Late last year, David Auto Brown introduced a mini remastered Oselli Edition. The mini classic is planned to be restored with higher and better performance.
Features
Working closely with the tuning specialist for racing, Oselli, the model is transformed into a classic MINI car with racing capabilities.
Performance-wise, the Mini Oselli edition is equipped with an upgraded version of the A-series engine with 1.45 liters in capacity and twin SU carburetors, among other improvements.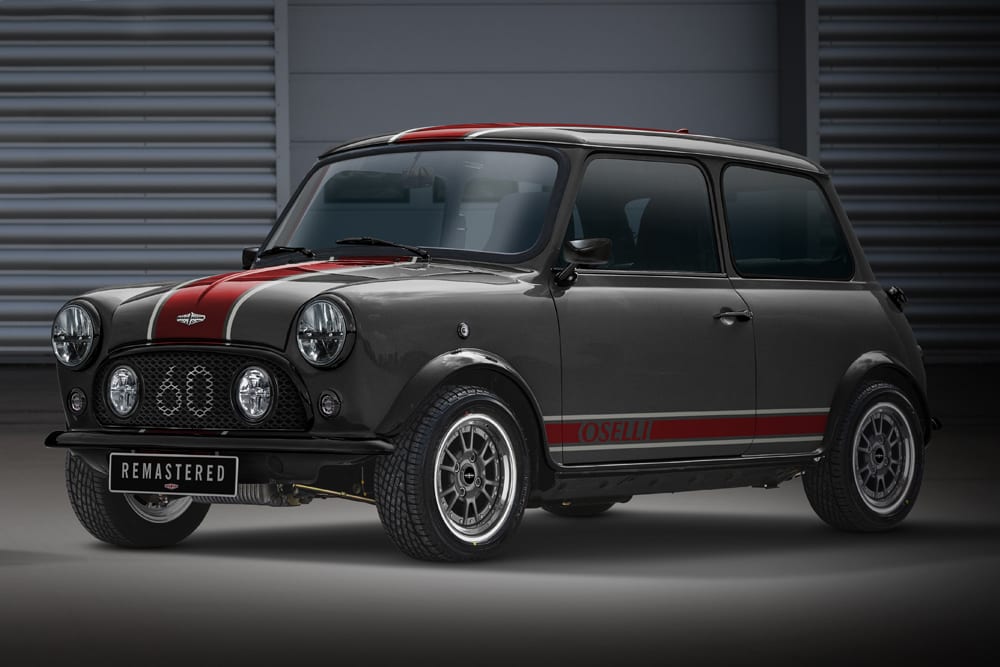 It's also paired with a five-speed gearbox. The David Brown Automotive still keeps some of the features hidden but also said will reveal them soon.
This classic Oselli Edition is also equipped with suspension and braking upgrades. It also has Enkei 13-inch rims wrapped in high-performance tires.
Interestingly, the customers can choose the composition of the seats in the cabin in a two or four-seater configuration for the Oselli Edition.
Other upgrades include the addition of Spax dampers and brakes with a larger front disc, 4-piston calipers, and an alloy rear drum.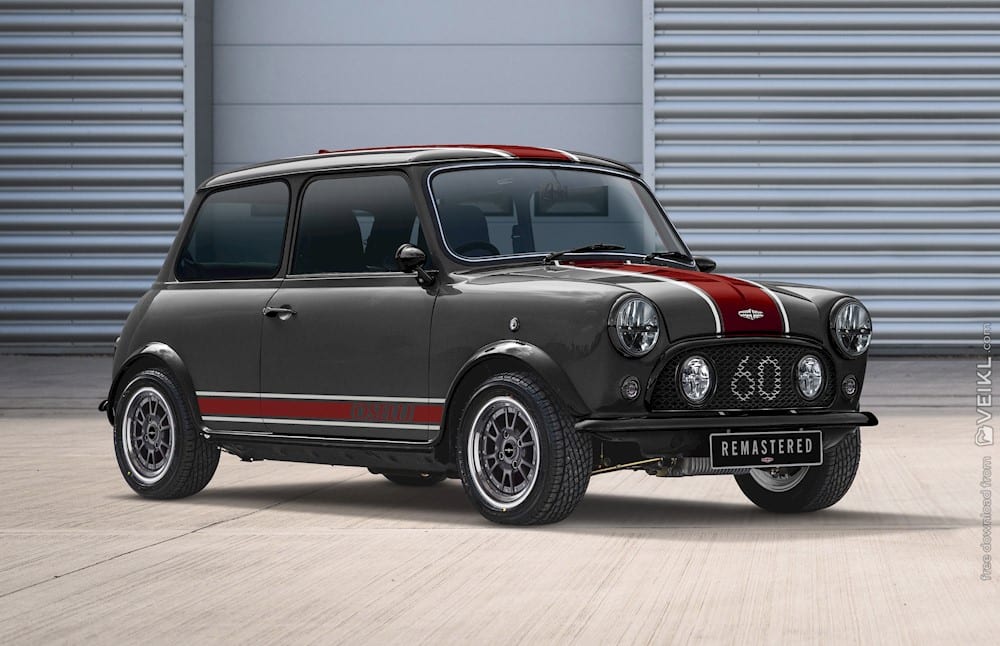 The Mini Remastered Oselli is offered in a choice of white or gray with red, blue, or green stripes and accents. It also features a darker set and a mesh grille with two LED spotlights.
The standard seat belts are made more suitable for everyday use. This car is also equipped with a steering wheel wrapped in Alcantara leather.
Price & Availability
As of right now, the Mini Oselli Edition is not yet available for purchase. However, David Brown Automotive stated that the car will be produced in just 60 units with prices starting at £98,000 or $135k.