Not too long ago, Triumph Motorcycles has introduced new updated versions for their modern classic Bonneville Speedmaster lineup.
The 2022 Bonneville Speedmaster is said to come back with a smattering performance as well as technological and visual updates.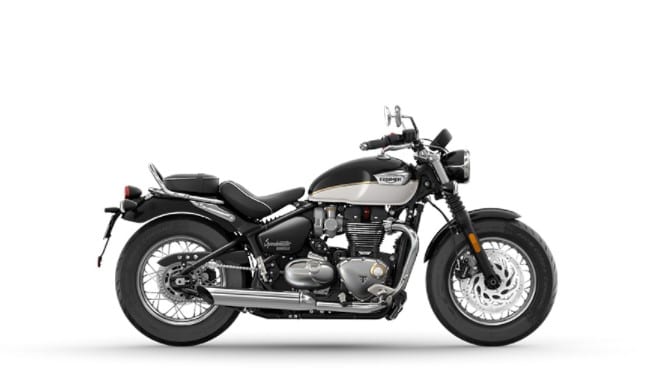 Features
Still with its authentic British custom body style, the 2022 Bonneville Speedmaster is equipped with a 1200cc parallel-twin engine that provides smooth and effortless acceleration.
It comes with linear power delivery and a 270-degree firing interval, which makes it lighter and more responsive. There's also an upgrade to its high torque power engine
The 2022 Bonneville also comes with an innovative twin airbox setup and a chrome exhaust system that gives the Speedmaster rich distinctive sound.
When it comes to the appearance, the remodel version also comes with a unique custom style with 16″ wire-spoked wheels as well as premium finish and details, giving the Speedmaster the classic yet casual style.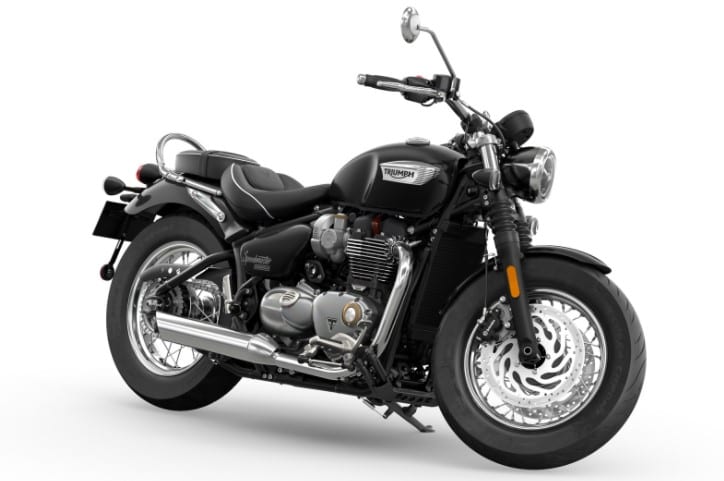 For more comfort, the new Speedmaster also comes with an interchangeable twin-seat setup made of deep foam construction and a lumber seat support for the rider.
For extra safety, the bike features high specification brakes with twin 310mm discs and Brembo 2-piston calipers at the front, a single Nissin caliper at the rear, and high-performance ABS as a standard feature.
Thanks to its integrated ride-by-wire throttle technology, the 2022 Triumph Motorcycles Bonneville Speedmaster offers Road and Rain riding modes, traction control, cruise control, and an immobilizer.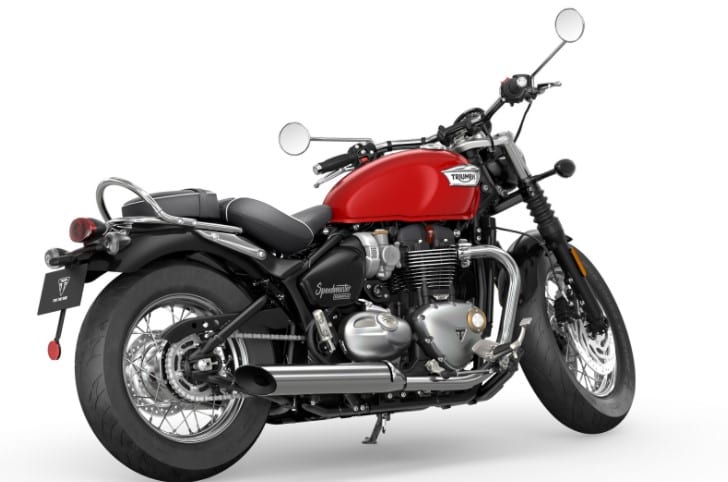 Price & Availability
The new 2022 Bonneville is available in a couple of different colors including black, red, and white/black. The base model retails at $13,150 USD.