Recently, Samsung Electronics has announced the release of its new expanded Smart Monitor lineup, which comes with more display sizes and design options.
Along with the other upgrades and enhanced features, the lineup now also includes a 43-inch M7 UHD resolution monitor that aims to give users a productivity boost and an immersive experience. To view movies on large screens like this, apps like screen mirroring can be downloaded.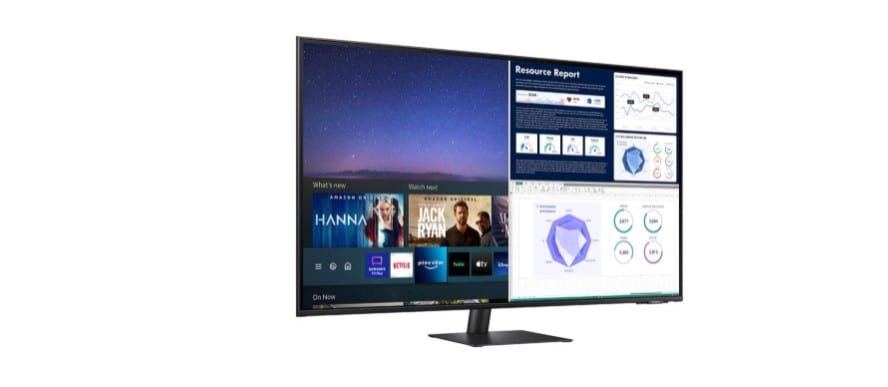 Features
Just like its predecessor, the Samsung Smart Monitor series debuted back in November last year, the new 43-inch smart monitor offers 4k UHD resolutions and HDR10.
It comes with a VA panel desktop monitor that provides bright and vibrant color accuracy that's perfect for simple video and photo editing work.
The monitor supports standard screen brightness of 300 cd/m2, a contrast ratio of 5000:1, a reaction time of 8ms, and a 178-degree viewing angle.
The 43-inch smart monitor also supports a 60hz refresh rate and runs on Tizen Operating System. The monitor can display up to 1.07 billion colors.
Other features equipped in the 43M70A including two HDMI 2.0 inputs, a USB hub, Wi-Fi 5, and Bluetooth 4.2 wireless adapters.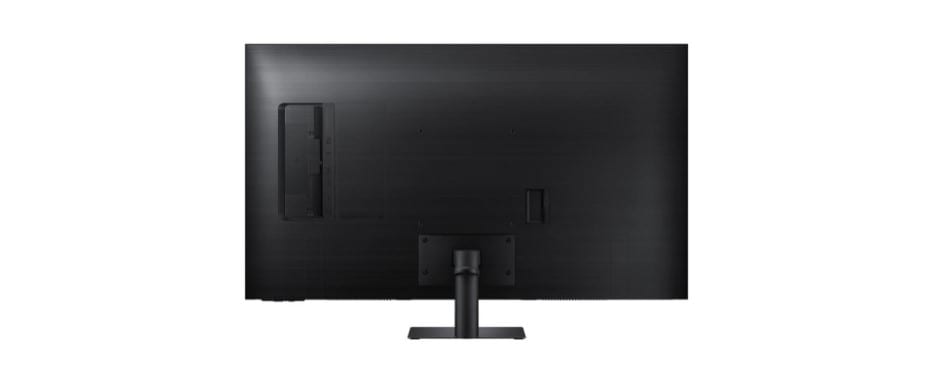 The 43-inch smart monitor is intended to deliver the best experience for work and entertainment. It comes with an instant 4K entertainment hub with built-in content streaming apps, as well as built-in speakers.
Users will also get a modern solar-powered remote right off the box. It functions just like the Samsung smart TV remotes complete with the voice command feature as well.
Additionally, the remote doesn't need batteries to run. Once it runs out of power, users just have to leave it under the sun to bring its power back.
Price & Availability
As of right now, Samsung has not yet released the official price of the Samsung 43M70A smart monitor. However, if you're curious and want to know more, you can leave an inquiry on Samsung's official website.