There are many Bluetooth speakers, but the options start to be reduced when looking for portable speakers that can guarantee sound quality for larger rooms or for outdoor use. But worry not, the LG XBOOM Go PL7 promises to be able to handle this.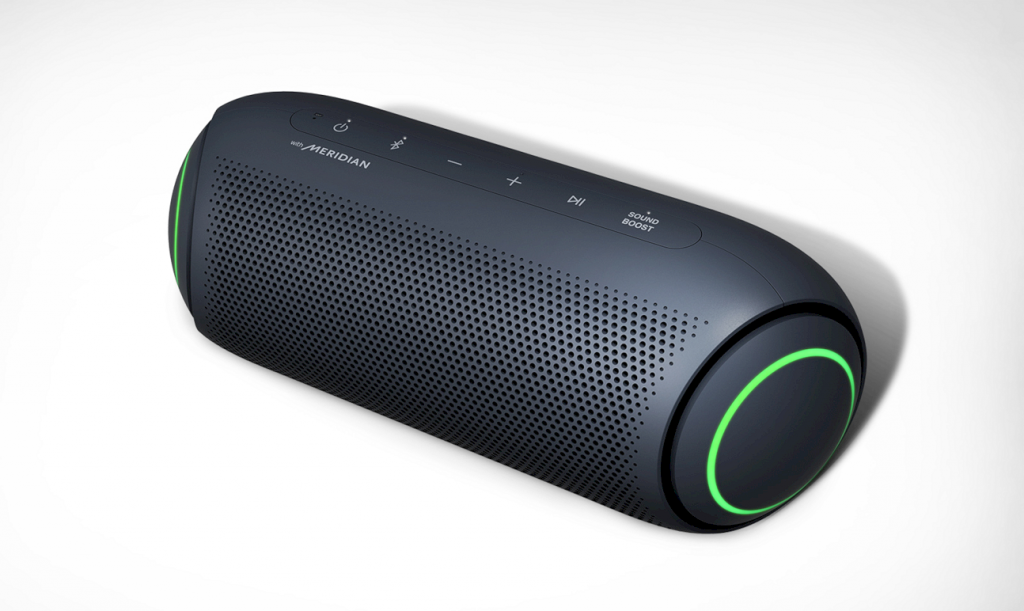 Features
The LG Xboom Go PL7 30W with Meridian Technology is the version that occupies the top position of the latest Xboom Go models, which include lower power versions: the PL5 (20W) and the compact PL2 (5W ).
The speaker pairing process is as simple and common as any other BT speaker and only has to be done once. The users can also use the LG app to control its functionality.
This slideshow requires JavaScript.
It is also possible to use two speakers (Dual mode) to create a more comprehensive stereo effect – which can also be paired with LG TVs to create a surround channel without the need for wires.
Design
The portable speaker has a cylindrical design, with slanted cones and luminous effects at the ends. At the top, there are the frequently used control buttons, including the power button, Bluetooth pairing, volume, play/pause, and Sound Boost.
LG XBOOM Go PL7 is wrapped under a rubber section that also contributes to the IPX5 protection from splash resistance. It has a 7.4V / 3900mAh battery that gives the users autonomy of up to 24 hours.
This slideshow requires JavaScript.
At the rear, there is a watertight cover that gives access to the USB-C plug, a USB-C port to which we can connect a USB stick with music, 3.5mm audio input, and lighting and multi-mode control buttons. column.
Price
LG XBOOM Go PL7 is marketed starting from $129.99 and available in two colors: White and Black. The box includes instructions and a USB-C cable to recharge the portable speaker.