Completed in 2018 by DELUTION, Trow House is a residential project located in West Jakarta, Indonesia. This project uses a Triangle-Narrow concept to create a room with a Triangle Top Ceiling that can maximize the air circulation throughout the house.
Design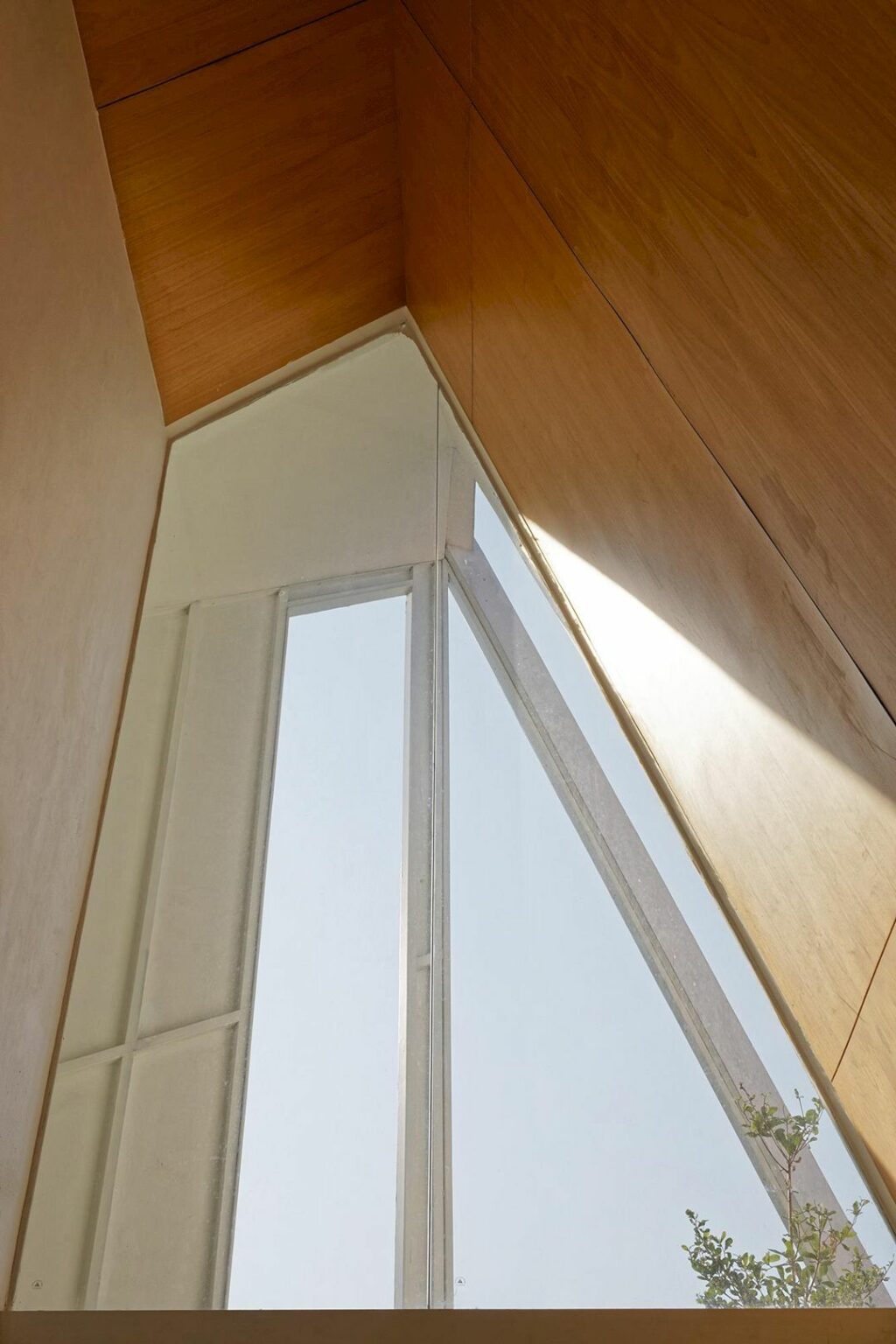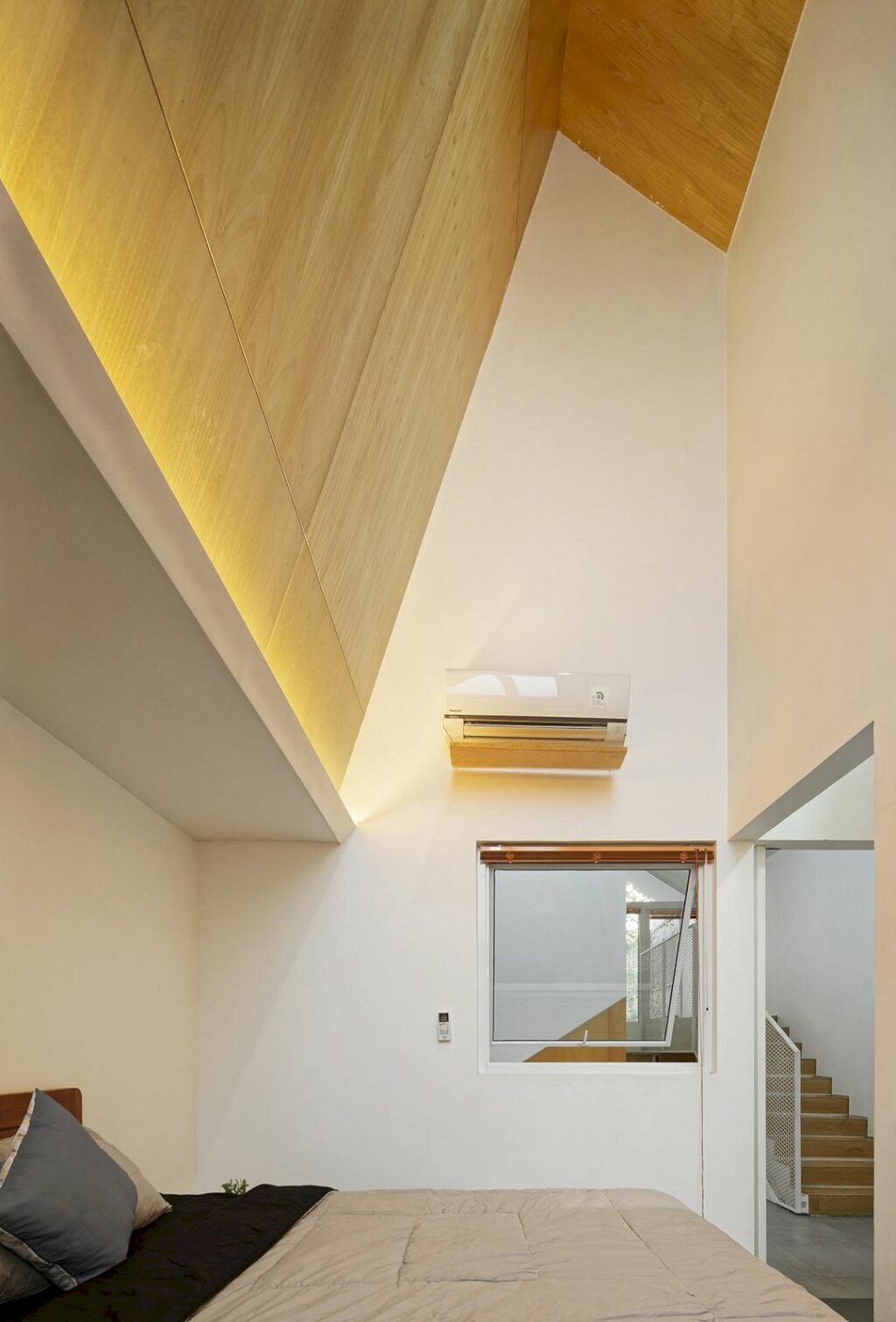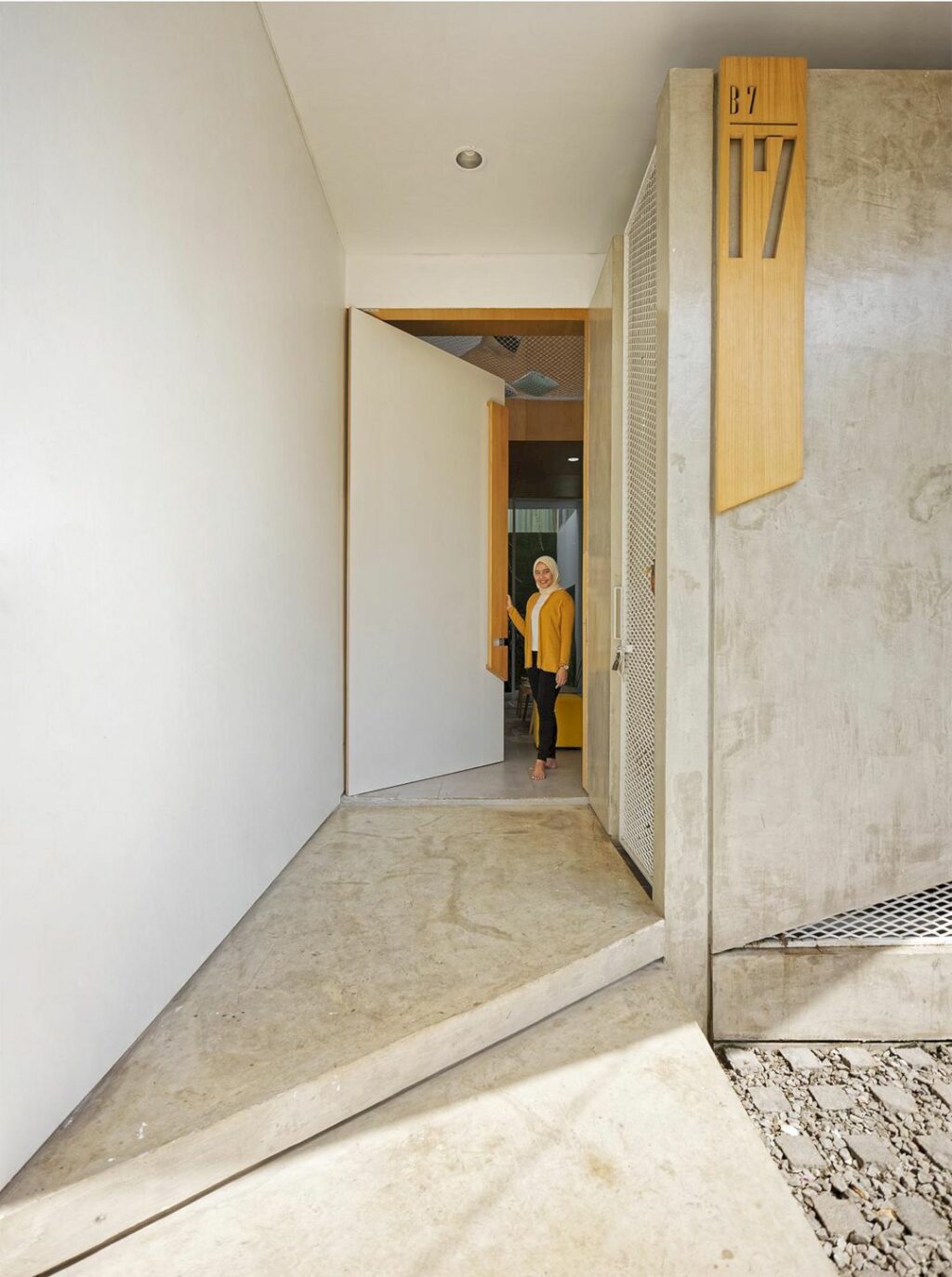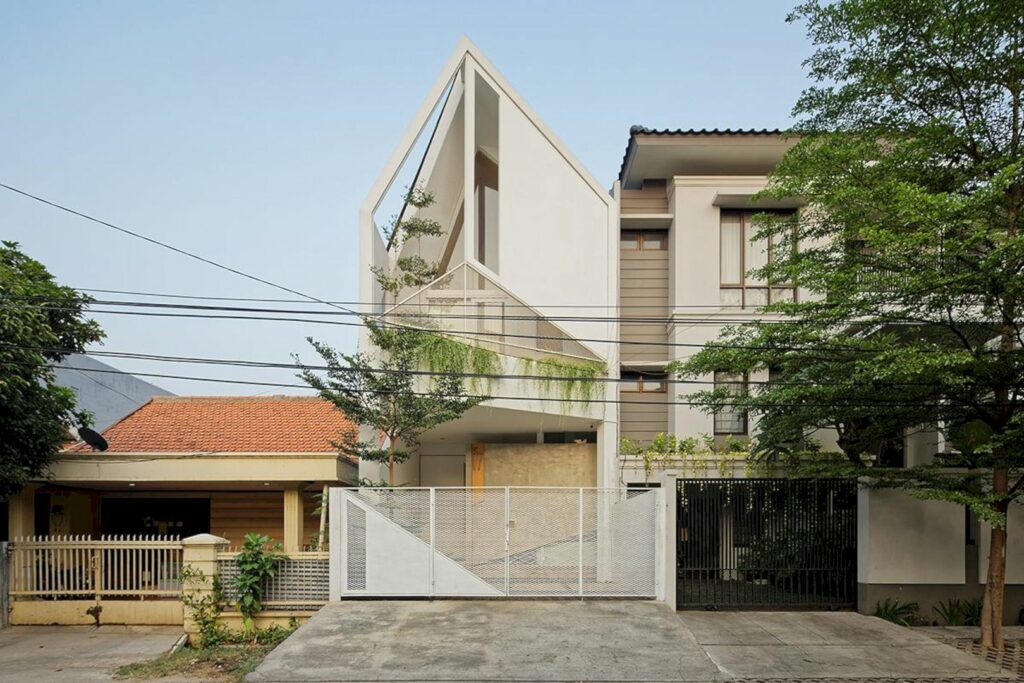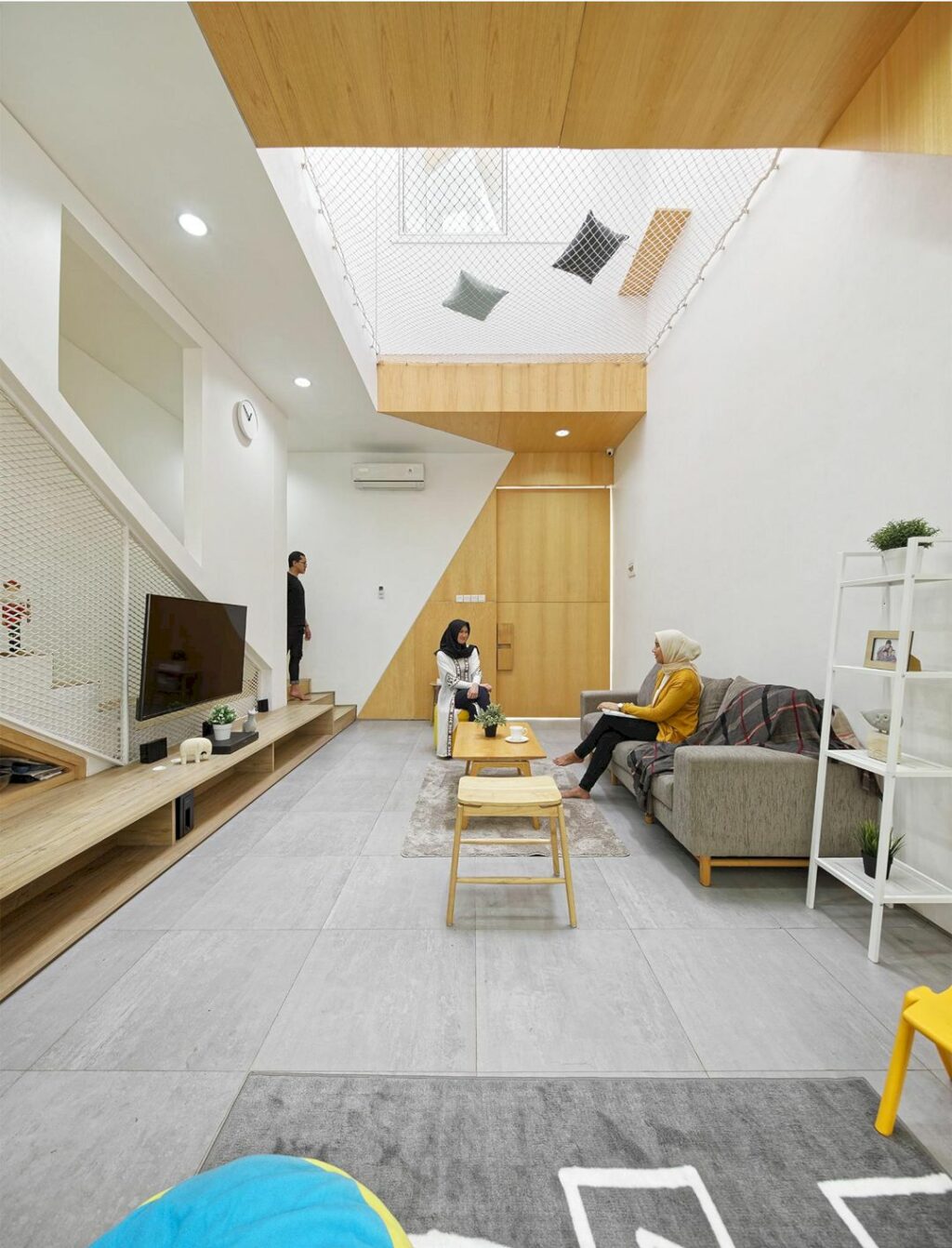 The layout design of this house is linear and elongated so the space's zoning division can be accommodated including children's rooms, rooftop garden areas, a guest bedroom area with the main room, and a family communal zone with a service zone.
The connection between the house's rooms can remain warm due to the design of the level difference which is not extreme.
Structure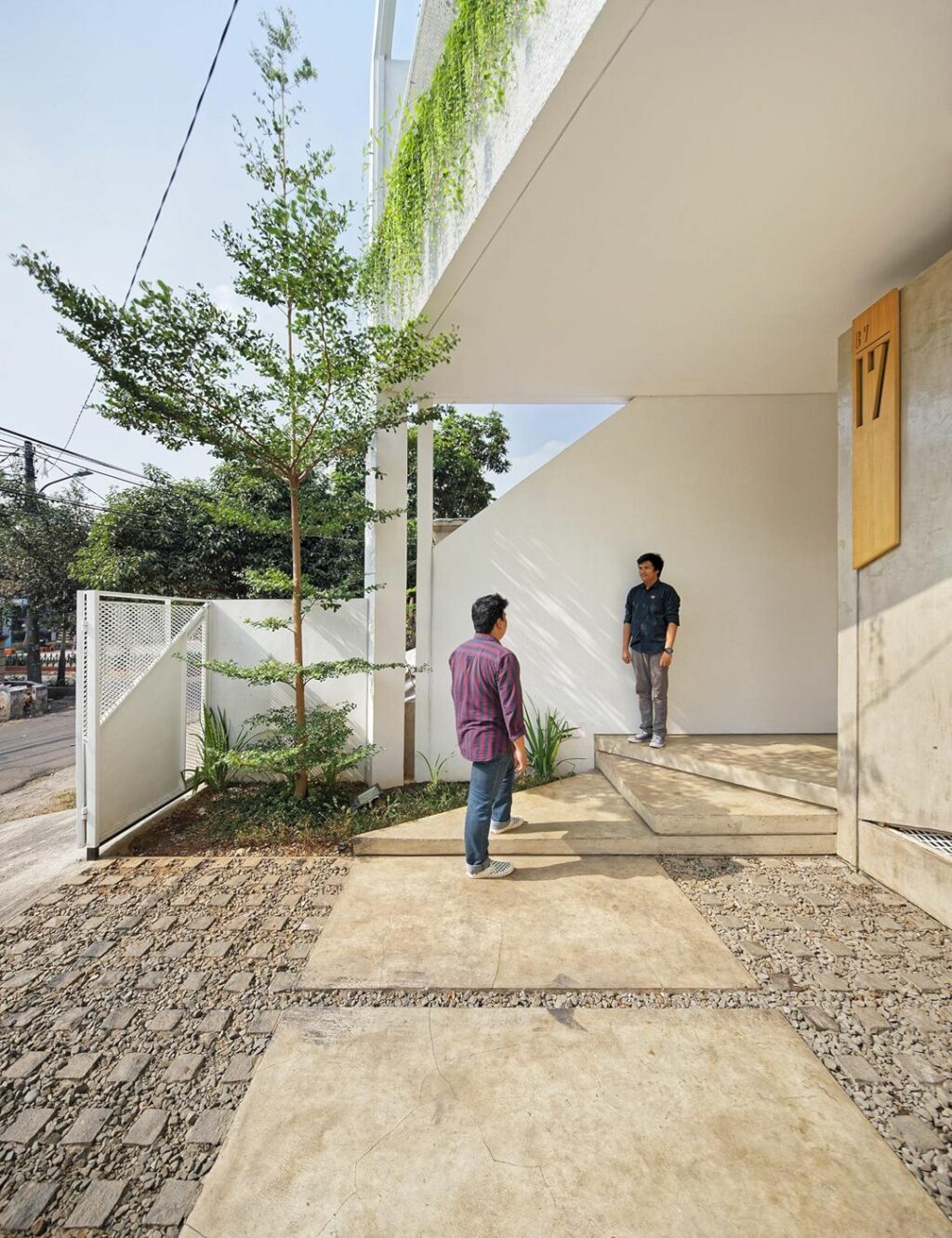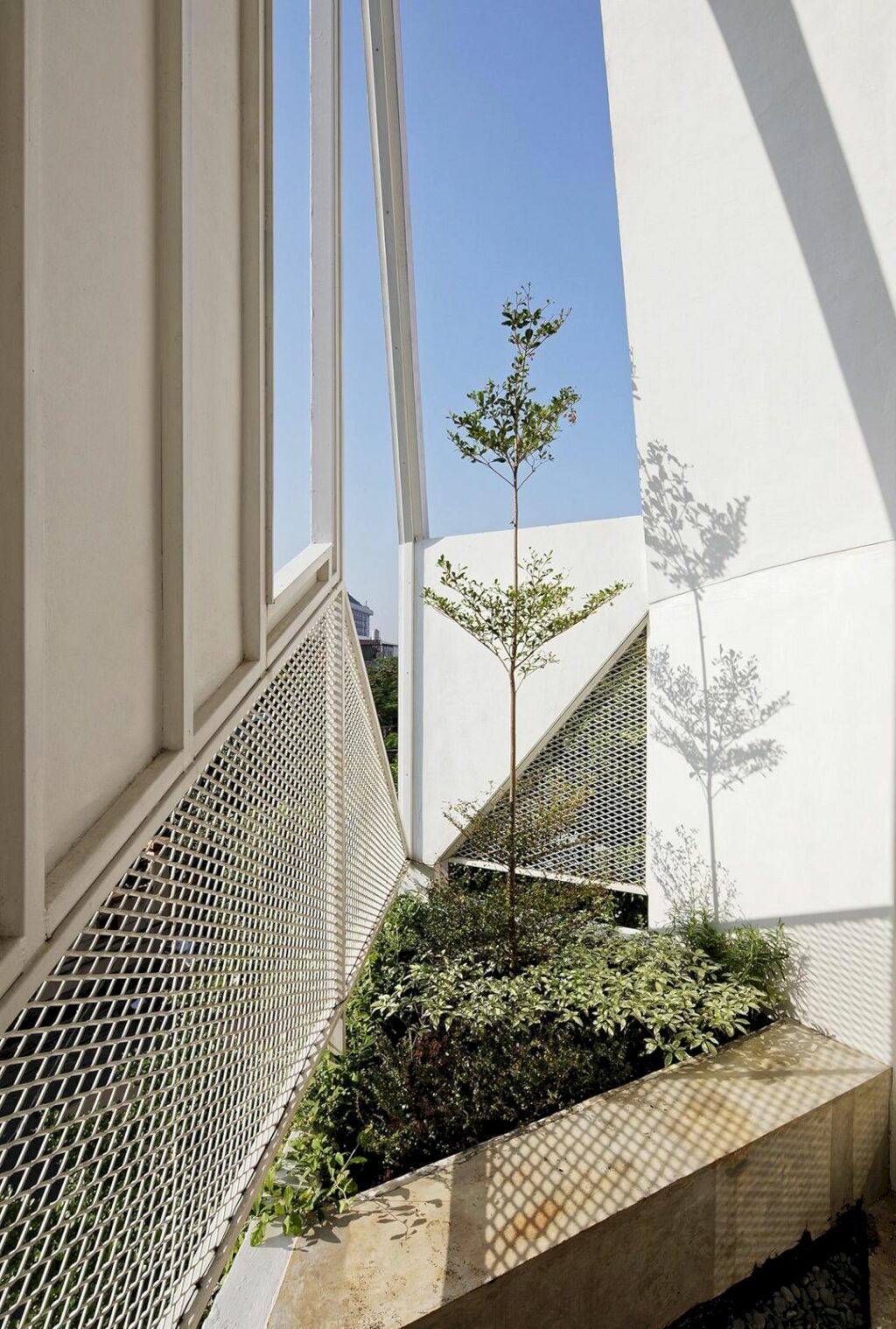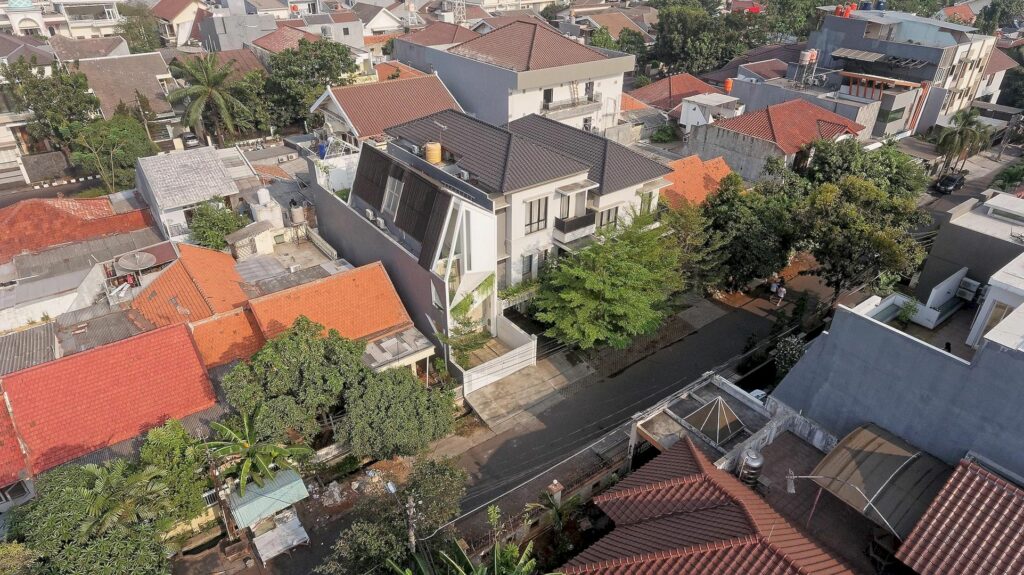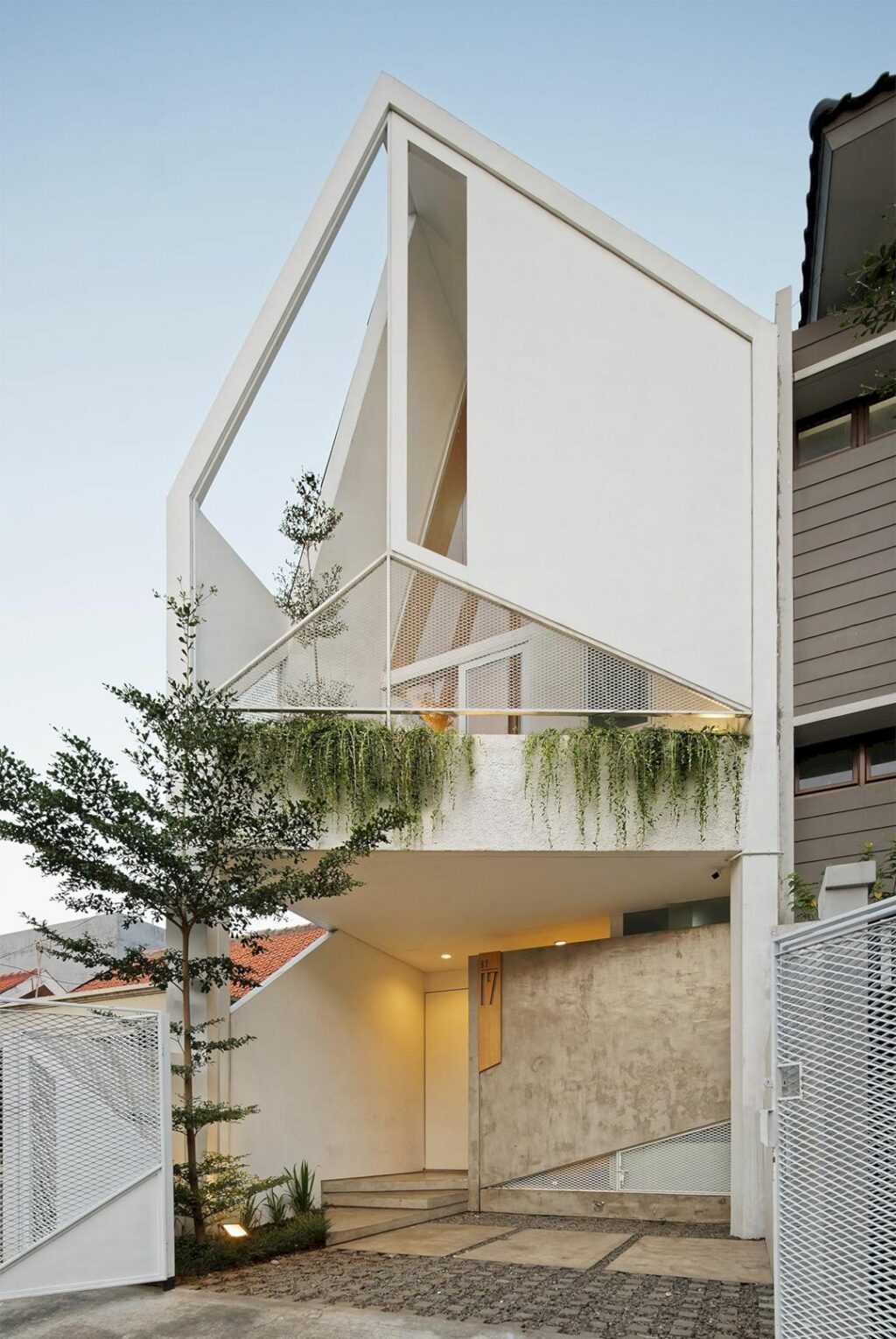 With the limited land, the design solution for this home is not only raising the floor level to divide zones but also with an open plan concept for the space layout on the first floor. The voids are used to create a drain air circulation well, a spacious impression of space, and communicative spaces.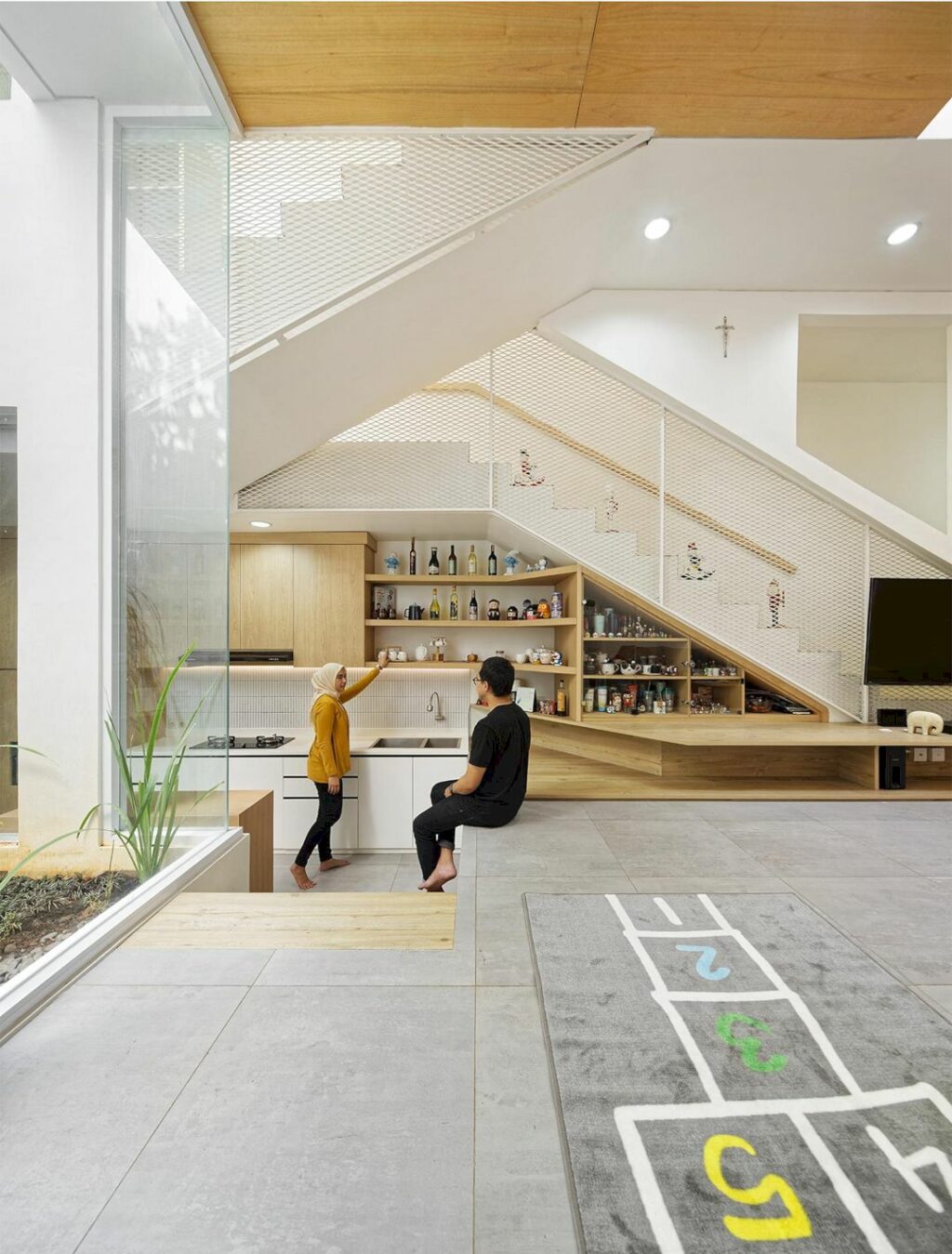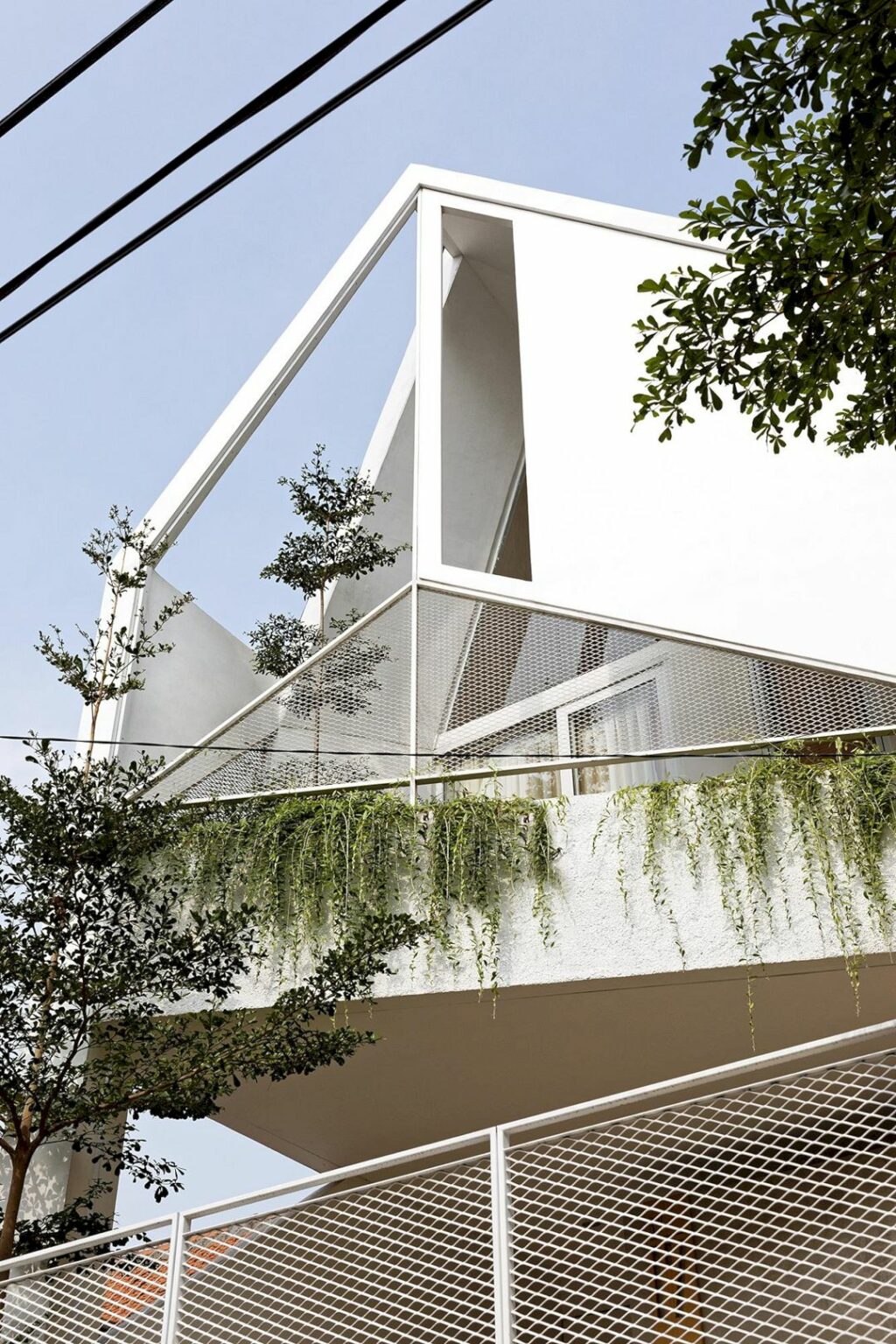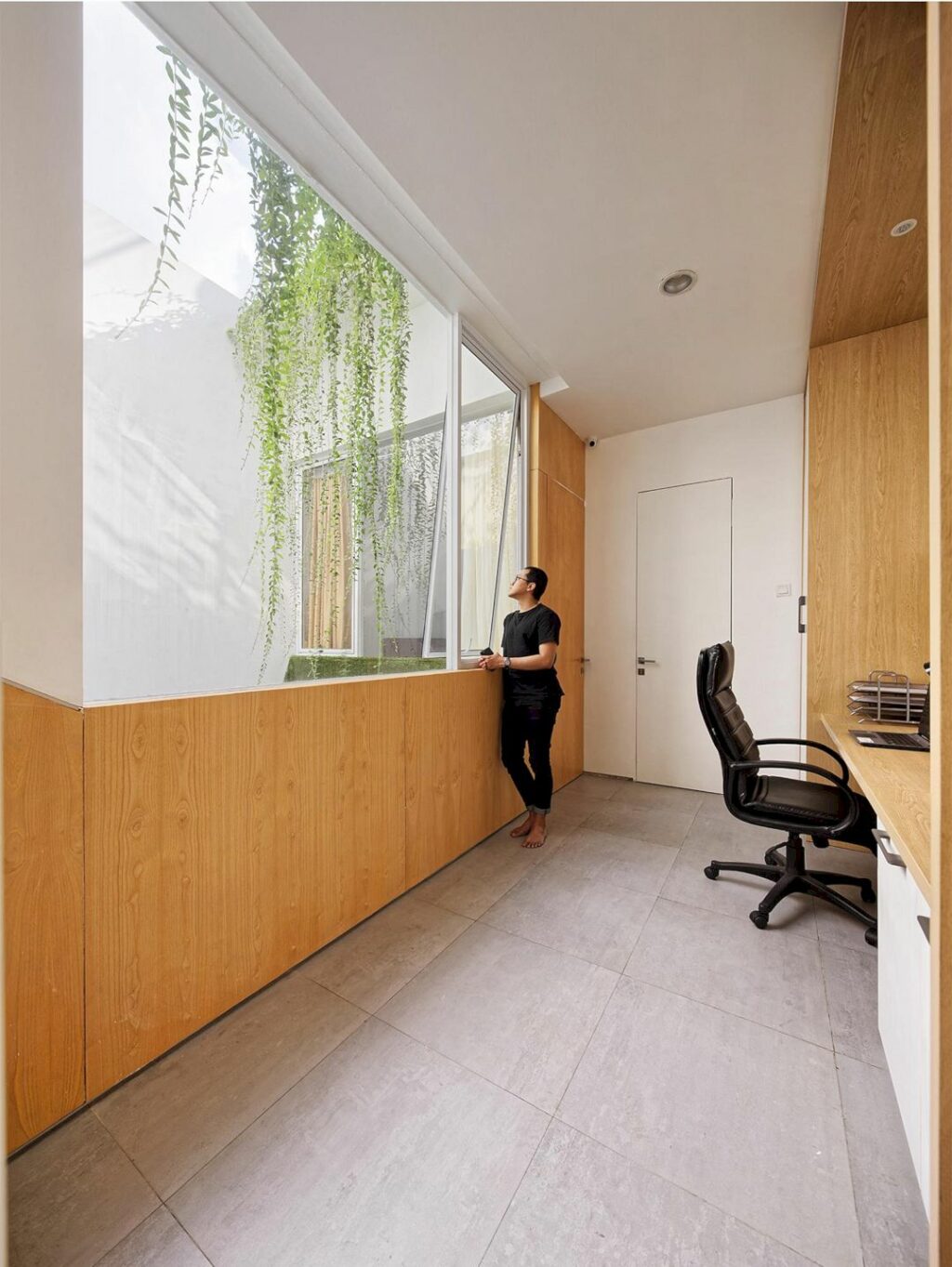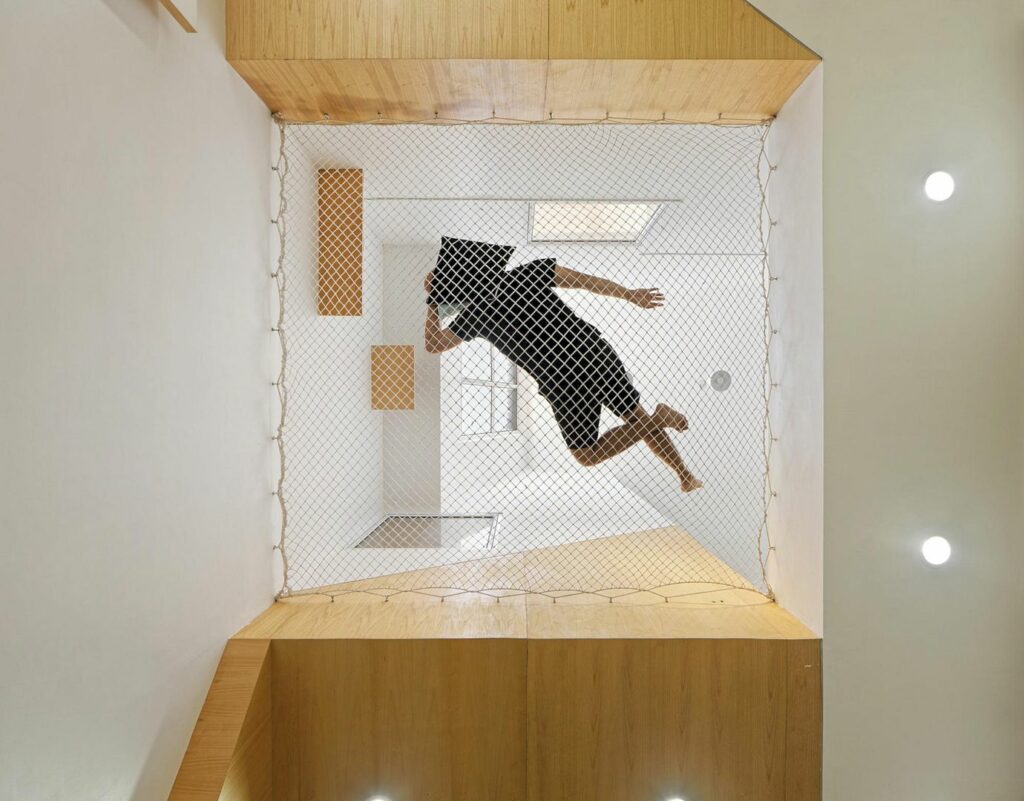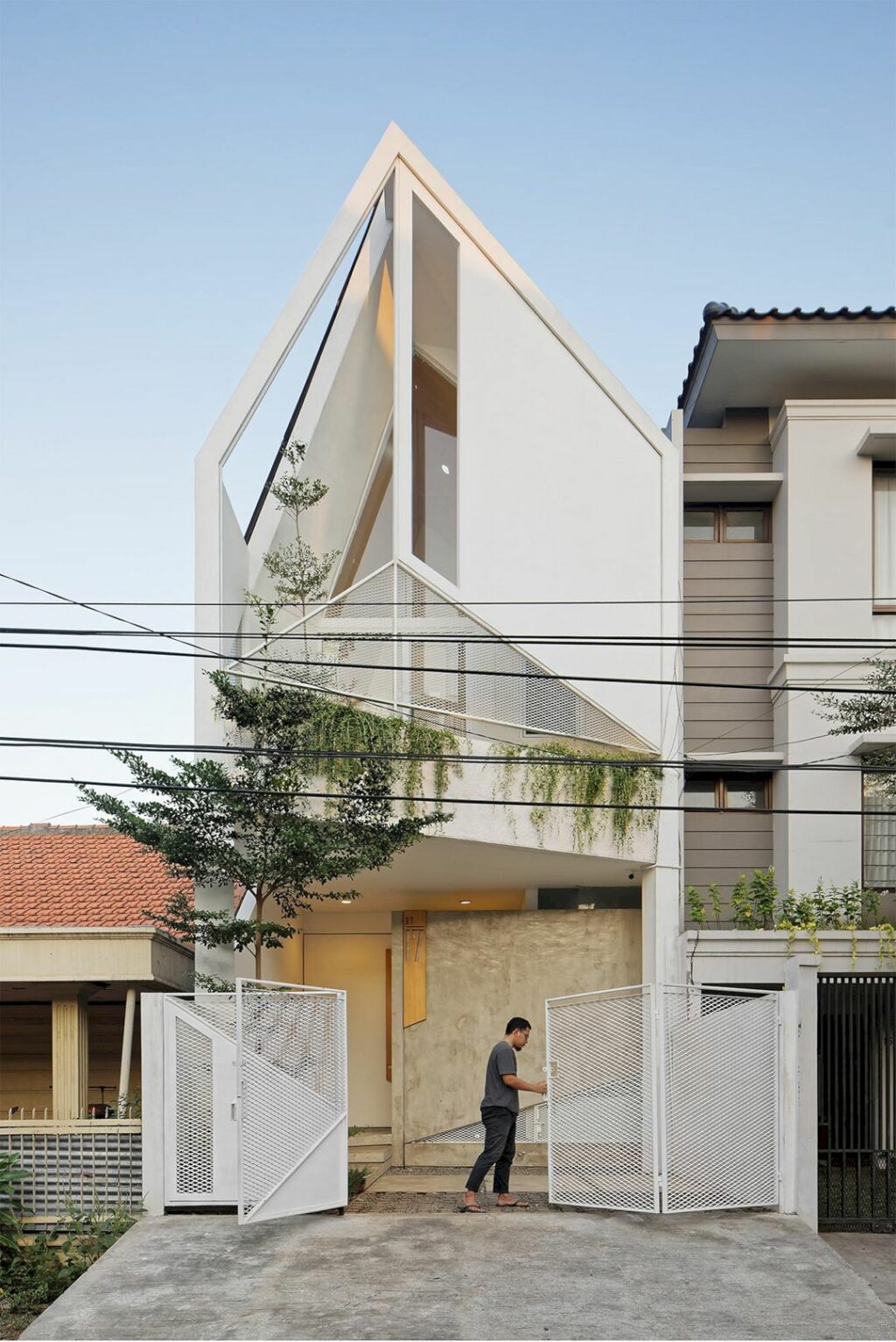 The first void of this house divides two rooms, connecting the hallway, children's bedroom, and main bedroom with the living room on the first floor.
The second void connects two children's bedrooms and the hallway with the garden on the first floor. The void for natural ventilation is also crucial, especially for a child with asthma.
A net is also installed in one of the voids as an extension of the space.
Details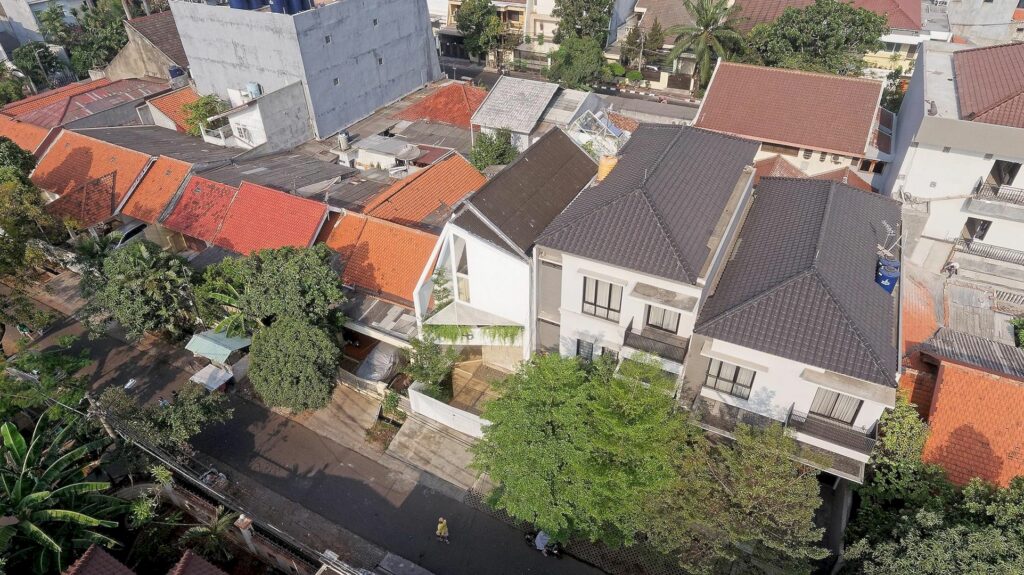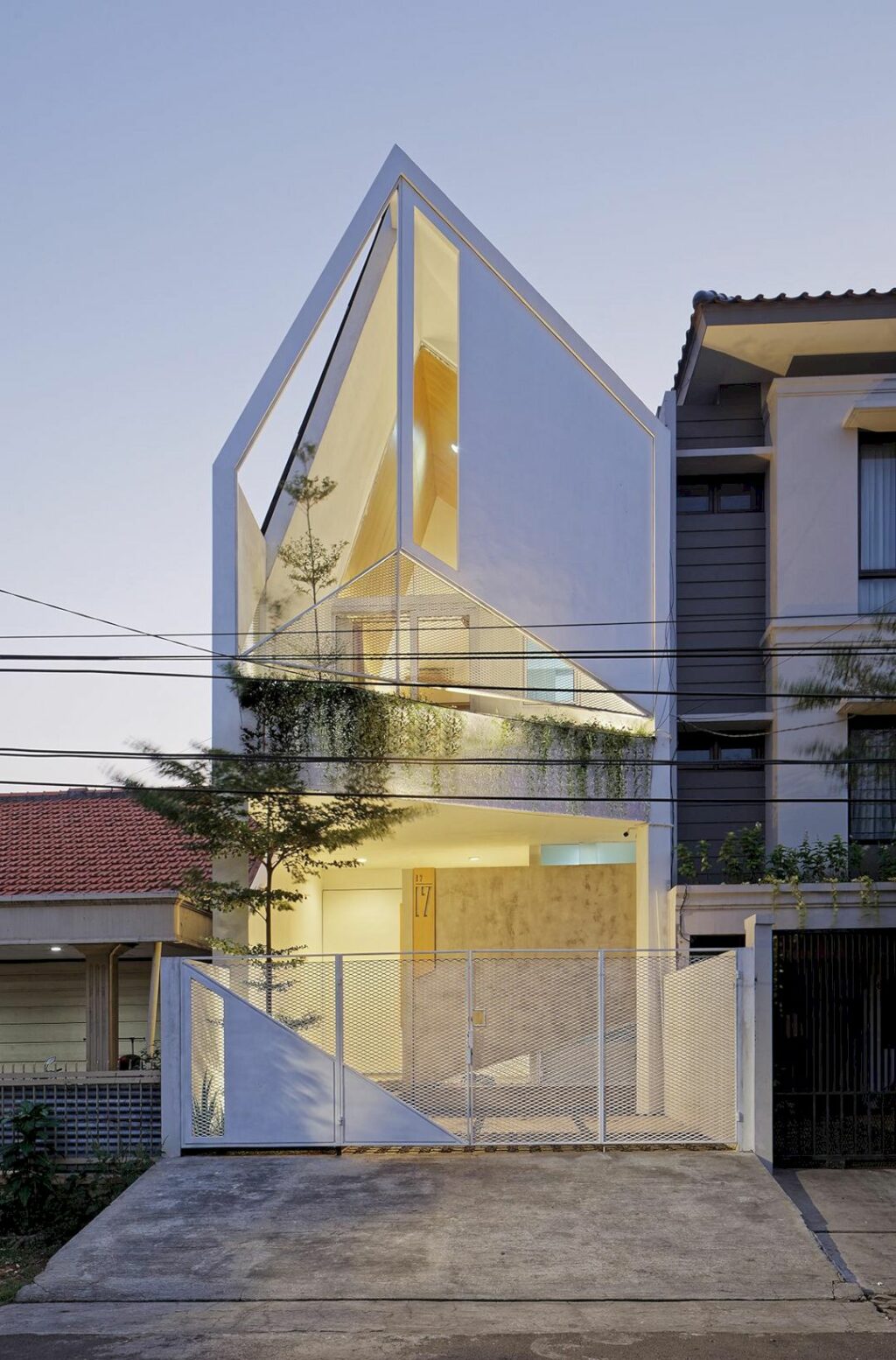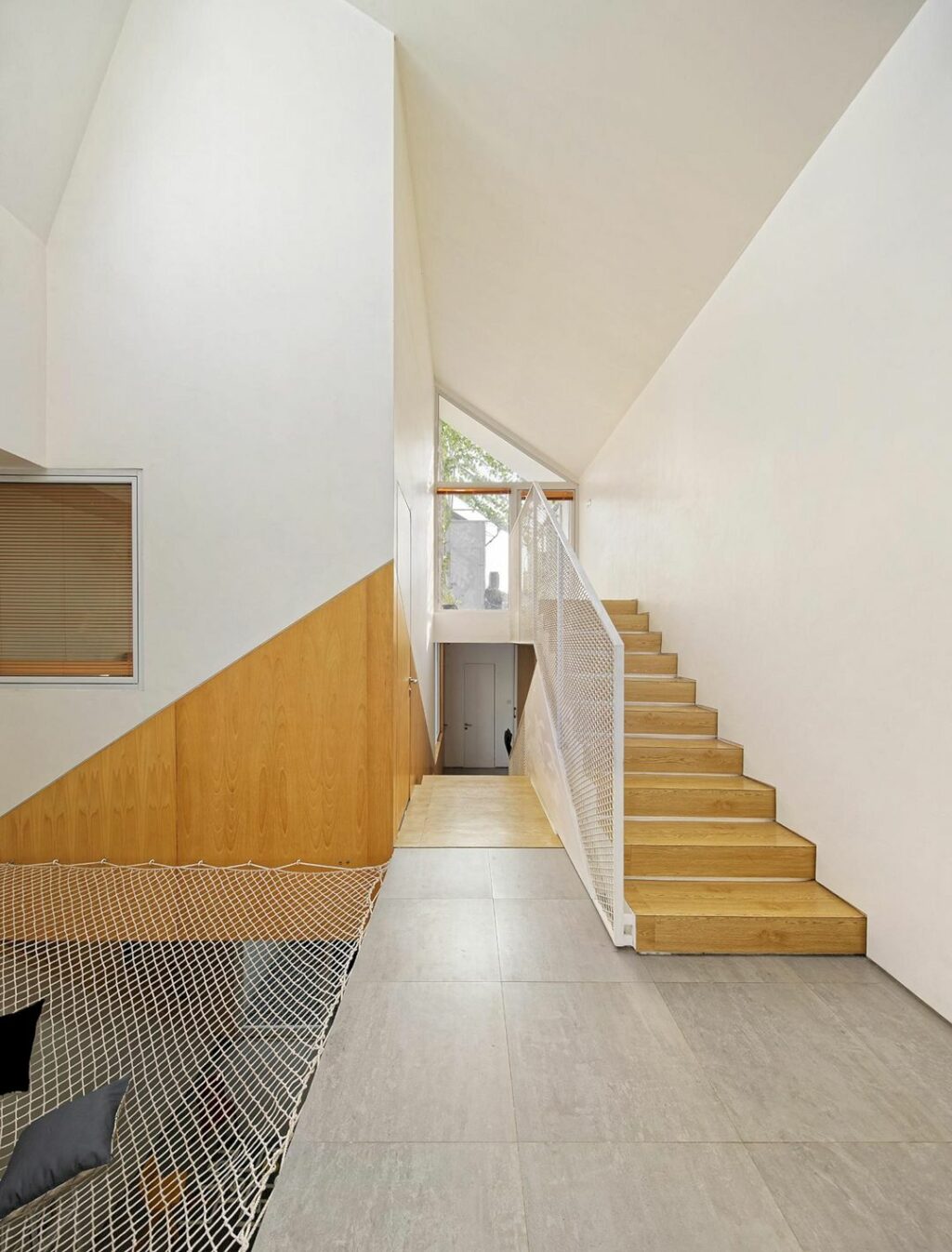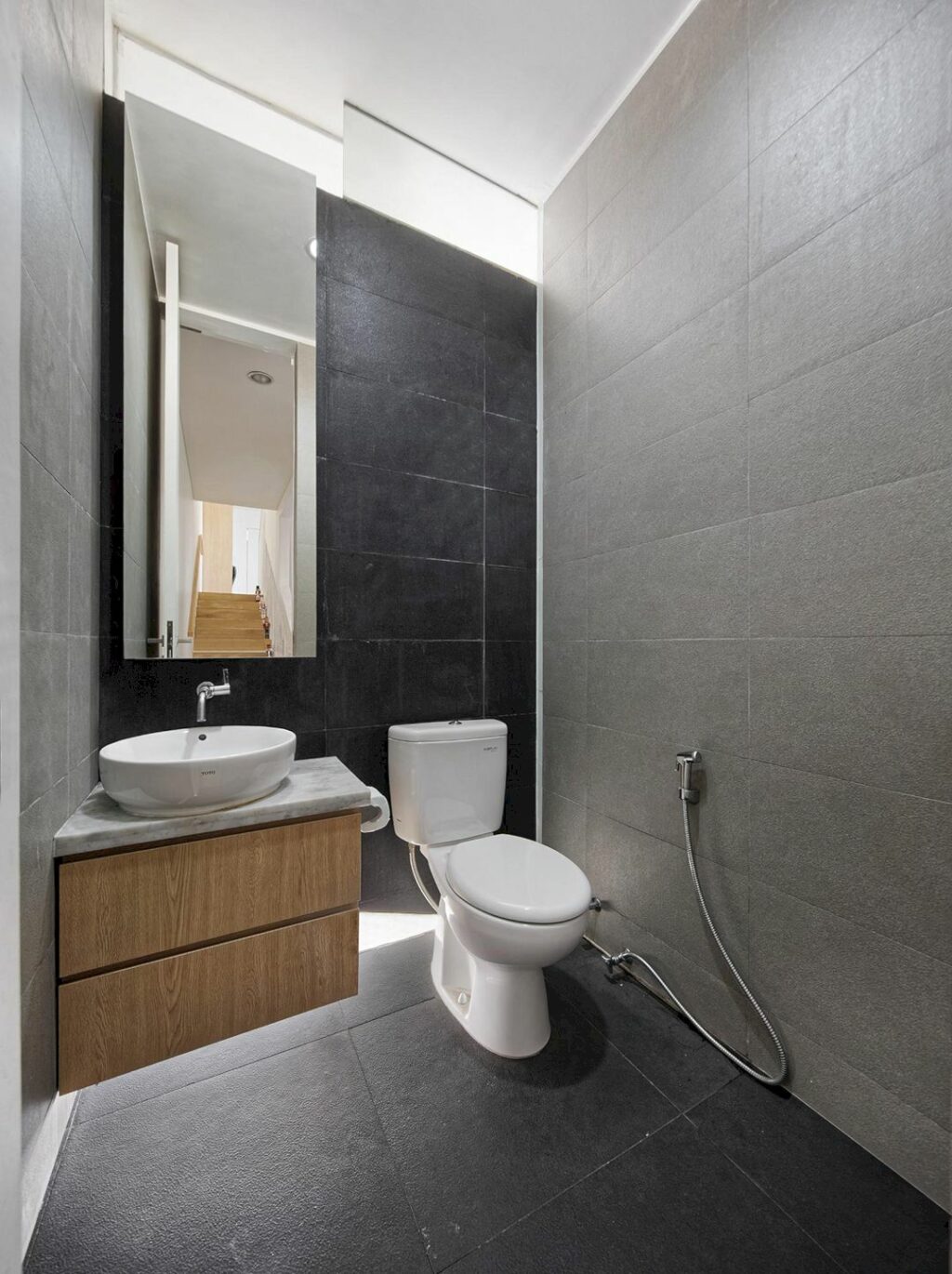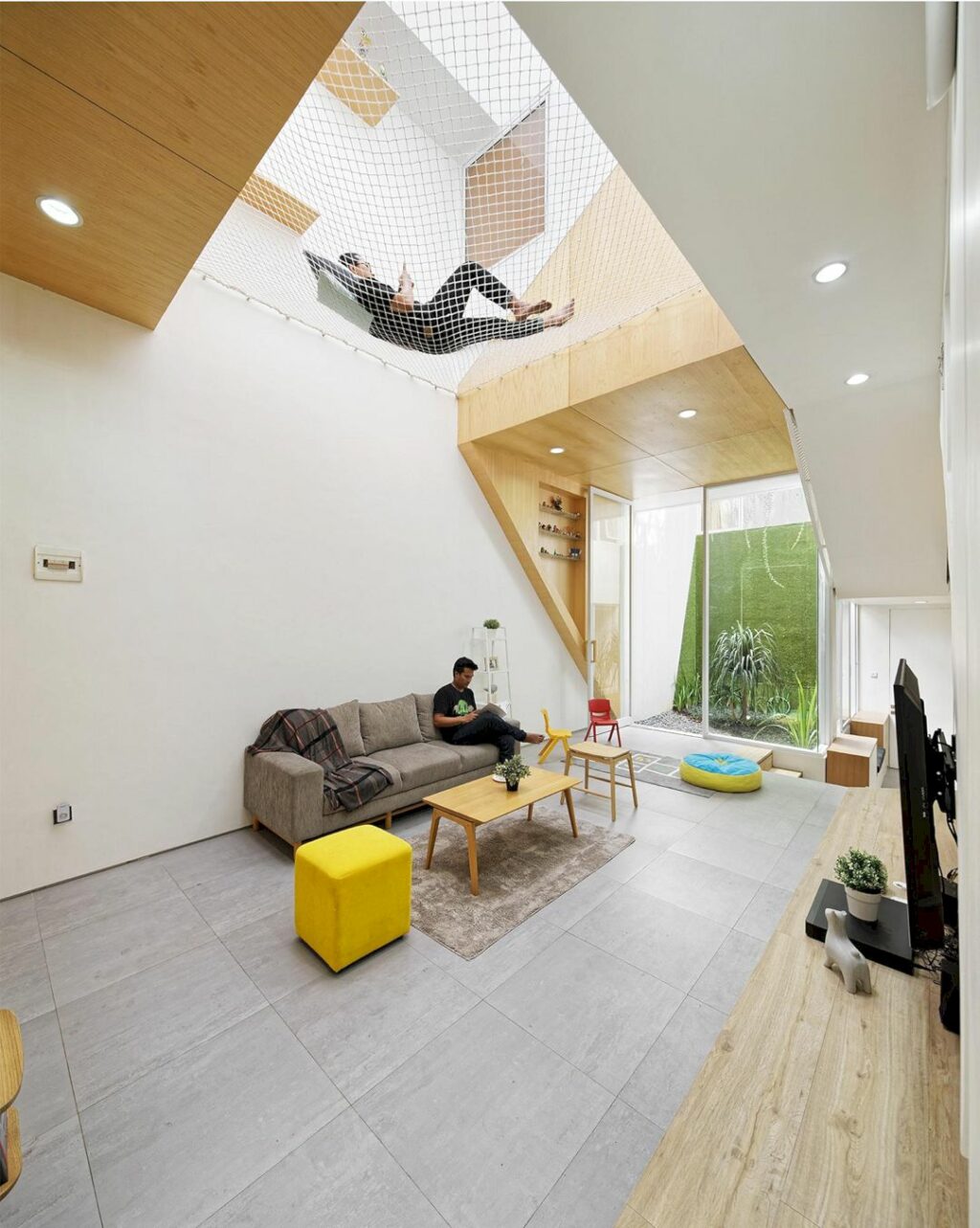 The design solution of this home not only resolves the issue of limited land but also answers the wishes of the clients about design styles that have a roof shape similar to a conventional home.
The roofing system of this house then is developed into a triangular geometry and modified to look more contemporary. If you want a modern-looking roof for your home, you should get in touch with a roofing contractor.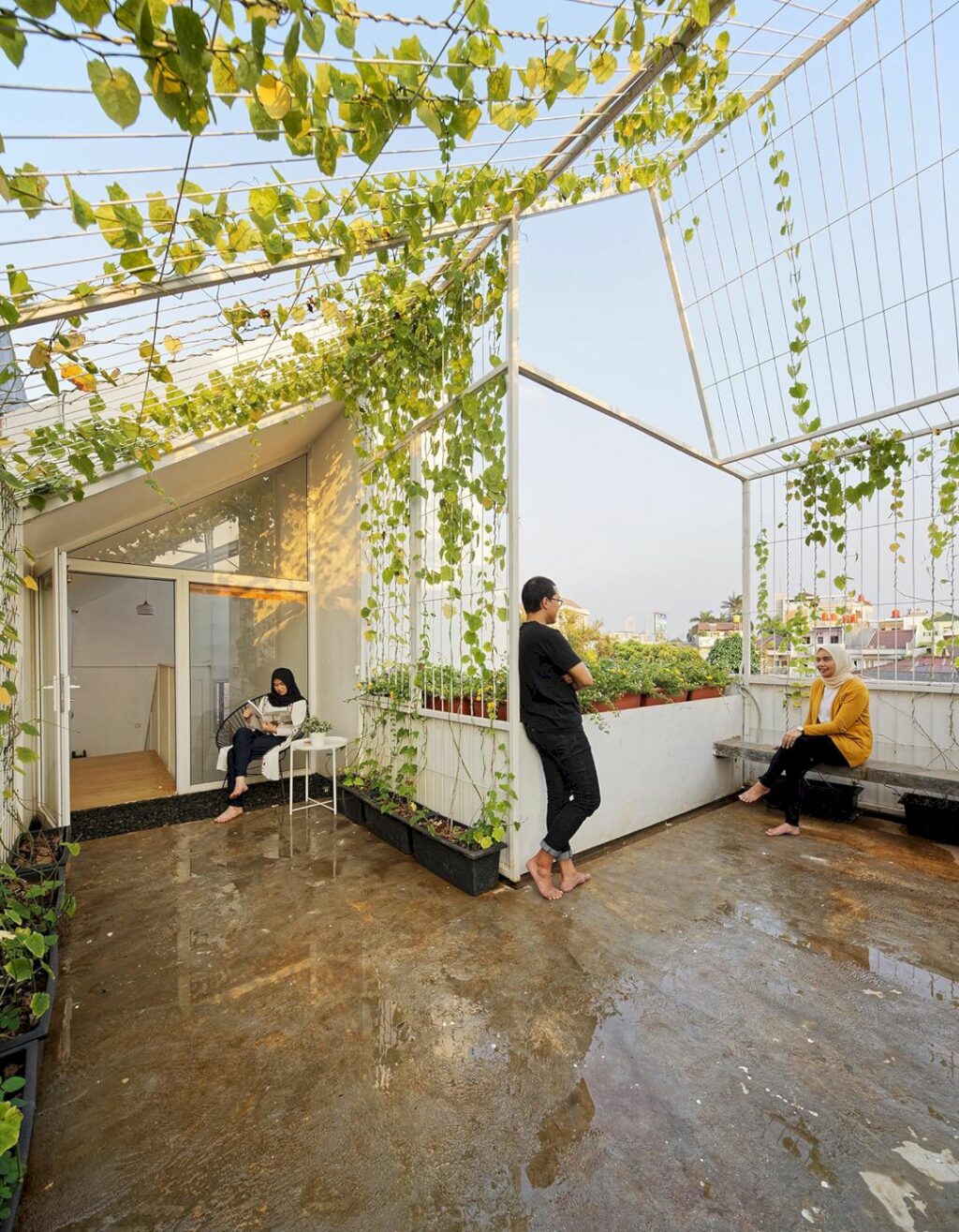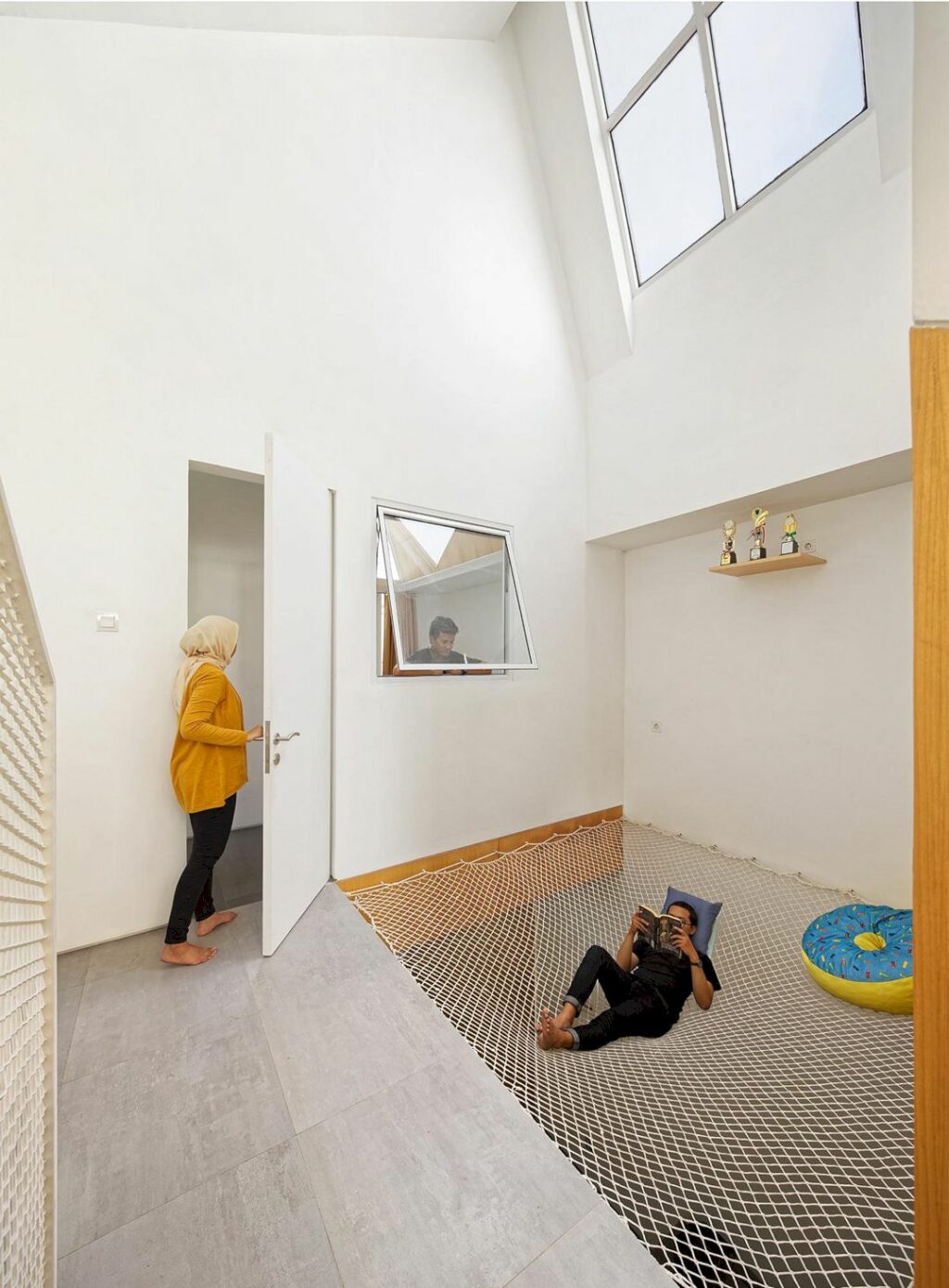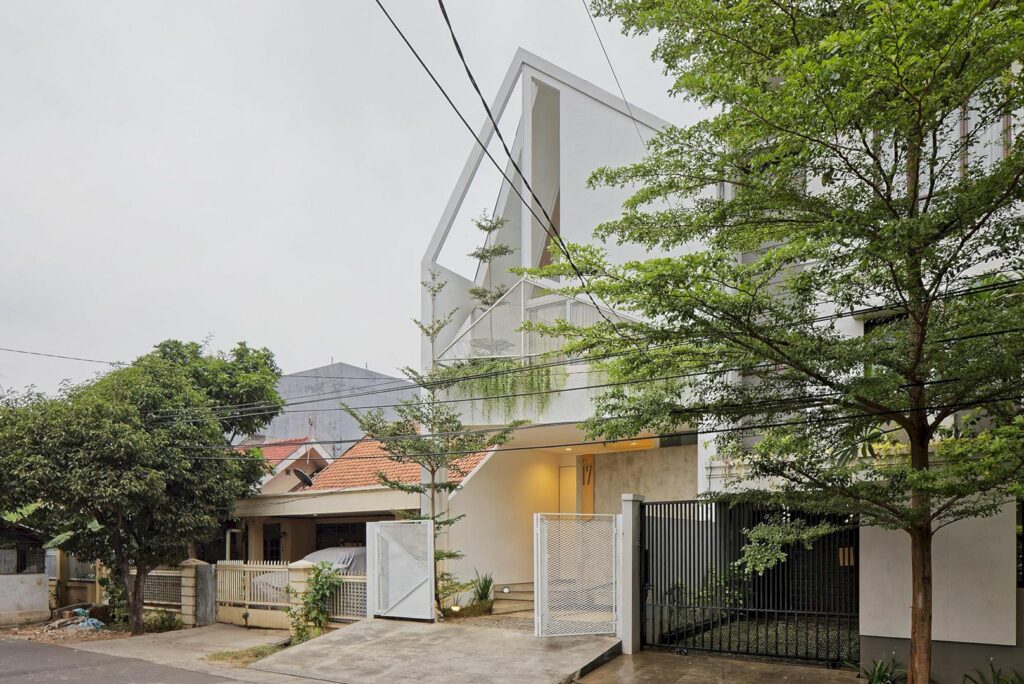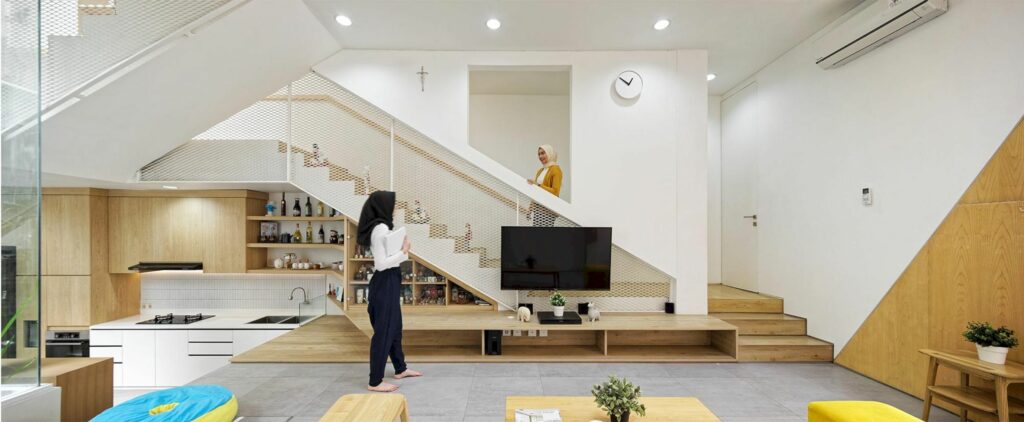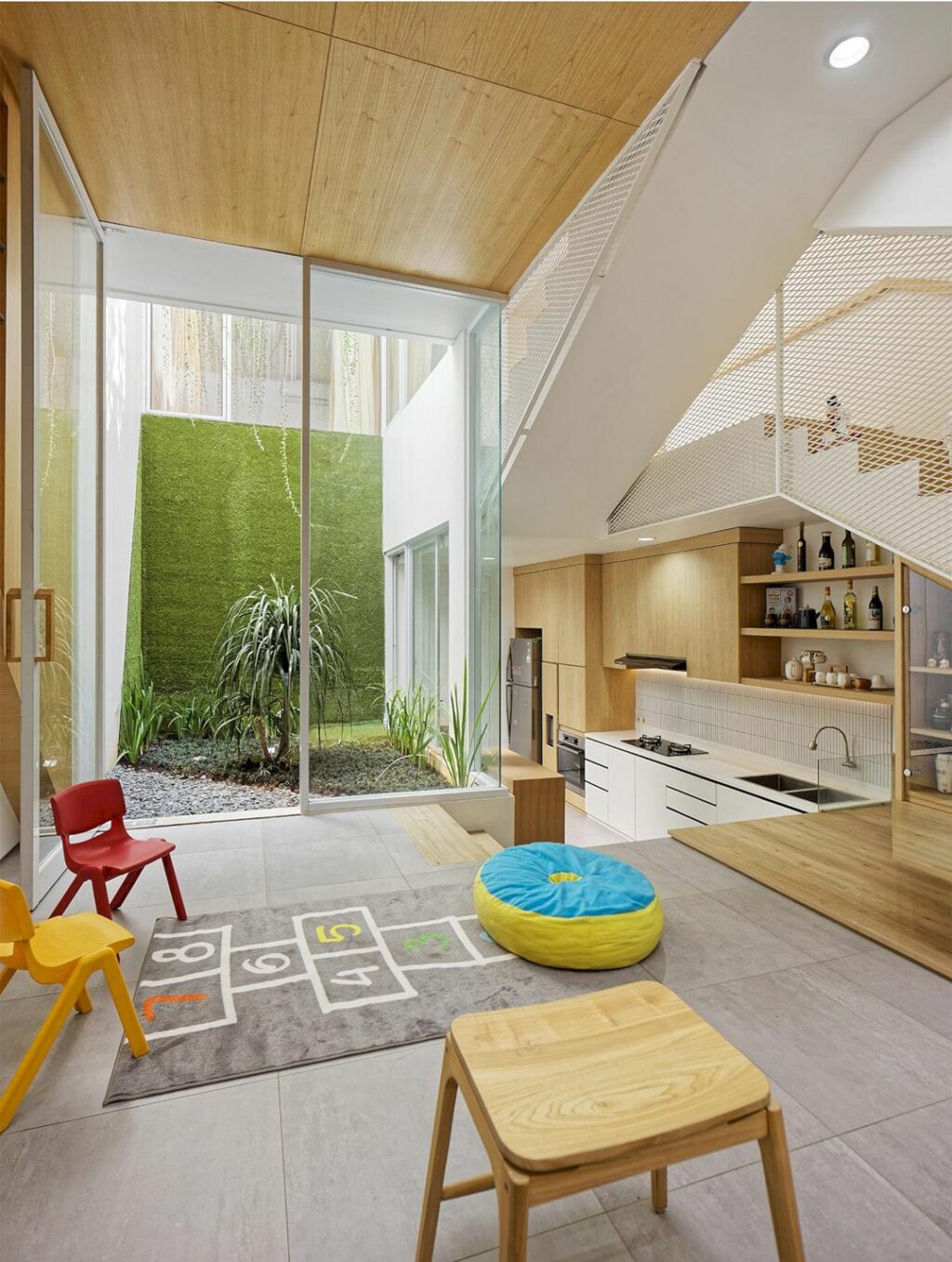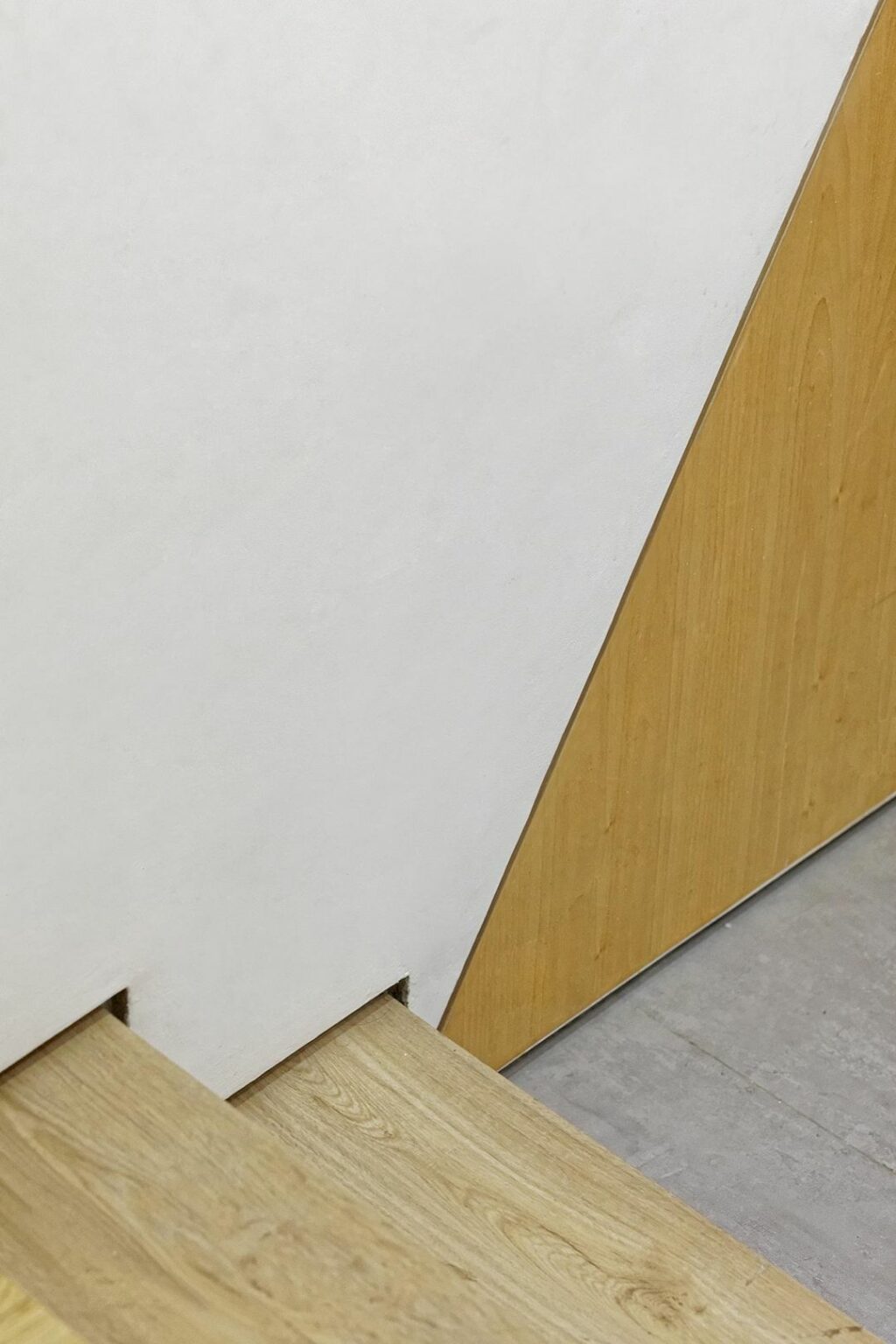 With the help of a professional roofing contractor, the contemporary triangular roof's shape was built and it improved the building's appearance and also the spaces inside the house. The room feels much cooler and more spacious thanks to the higher ceilings.
Trow House Gallery
Photographer: Feranando Gumulya