Recently, Ford has officially opened the pre-order slots for the new 2022 Ford F-150 Lightning. With only $100 USD, buyers can secure their spots to get the electric truck next fall. Drivers who are planning to buy a new vehicle should also consider meeting with an Independent Auto Agent to explore insurance options like sr22 insurance to ensure they comply with federal or state regulations. You can learn more about insurance services here.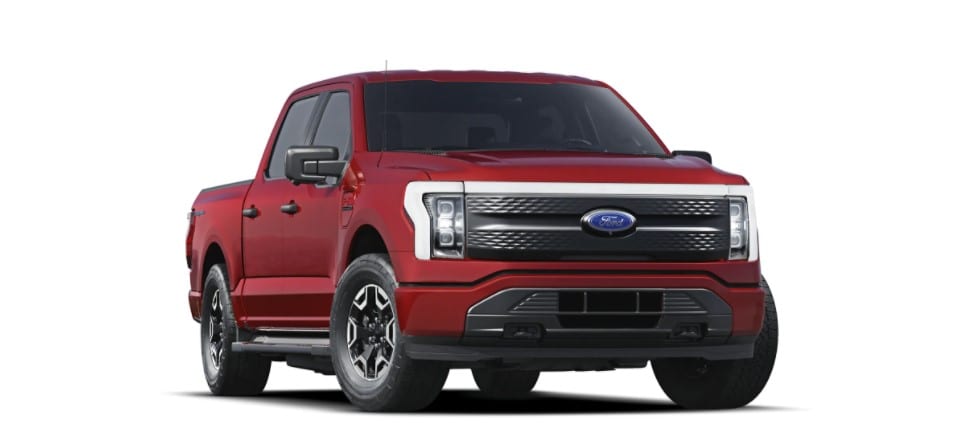 Features
The new 2022 Ford F-150 electric pickup is equipped with dual engines and an all-wheel-drive arrangement, which produces an output of 426 horsepower plus 775 pound-feet (1,051 Newton-meters) of torque.
Offered exclusively as a SuperCrew model with a 5.5-foot cargo body, the standard lithium-ion battery-powered Lightning Pro has enough power for a range of approximately 230 miles (370 kilometers). These features are definitely enticing people who are planning to Purchase a Pickup Truck.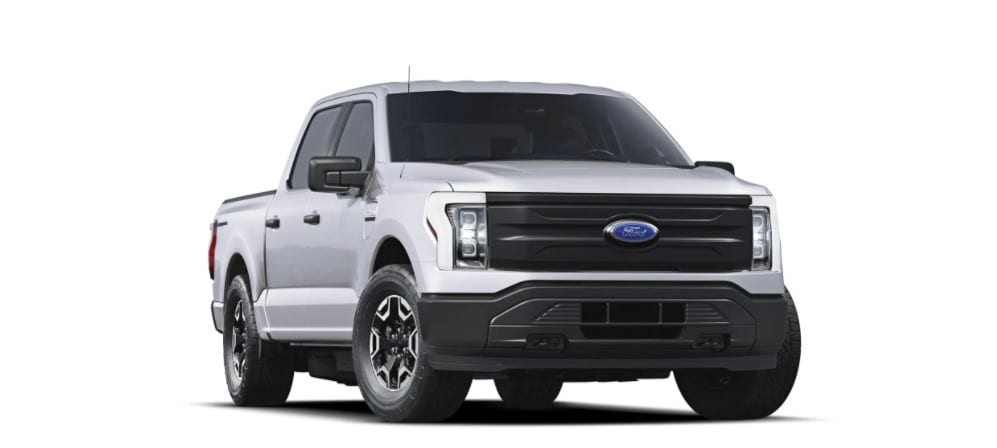 The Ford F-150 Lightning comes in two different models based on its roaming ability: standard range (SR) and the extended range (ER).
The SR type has a cruising capacity of 370 km on a single battery charge. While the ER is offered with a roaming capability of 482 km.
With an electric motor mounted on each axle, the Ford F-150 performance is very solid. This vehicle is claimed to have greater torque and faster acceleration compared to the conventional F-150.
The Ford F-150 Lightning electric pick-up car is capable of producing up to 1,050 Nm of torque and a maximum power of 563 hp.  The battery pack offered can also supply electricity for houses and tools, such as turning on chainsaws, electric drills, and others.
When it comes to storage, the electric truck doesn't only offer luggage space behind or in the trunk. The hood can also be used to store baggage up to 396 liters.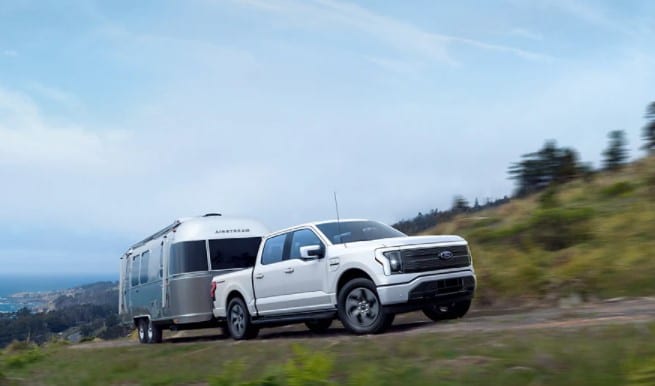 The Ford F-150 Lightning is also equipped with a 15.5-inch vertical touch screen head unit. It is integrated with SYNC® 4 technology that connects the car to a smartphone and the internet.
Not only that but this large screen is also connected to navigation and the cloud. You can also set various features just by giving it voice commands.
Price & Availability
As of right now, the Ford F-150 lightning is currently in the pre-order stage. It is expected to be produced next Fall with an estimated price of $39.947 for the SR type and $59.974 for the ER.