Nowadays, there are many diffusers, some of the ultrasonic type and others of the nebulizer type. Despite the claim from both sides, Aromatech packed the latter technology on its AroMini BT.
The reason is that the nebulizer type creates ad diffusion through a process that breaks down the essential oil into a dry, excellent mist that leaves no residue. It can also preserve its therapeutic properties in its pure form without heating the essential oil or adding solvents.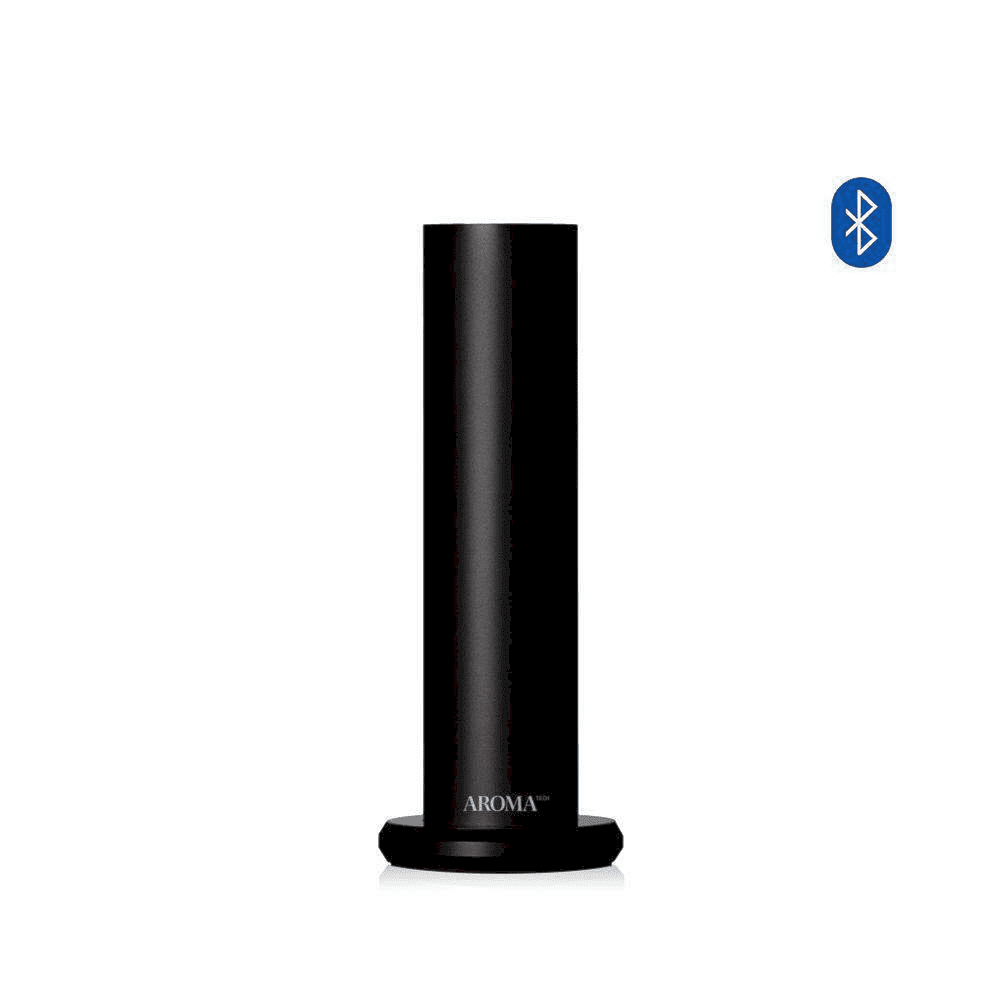 Design
The Aromatech AroMini BT is coming in a cylinder-shaped that looks elegant and minimalist. The design allows it to blend easily anywhere in the home and between different objects.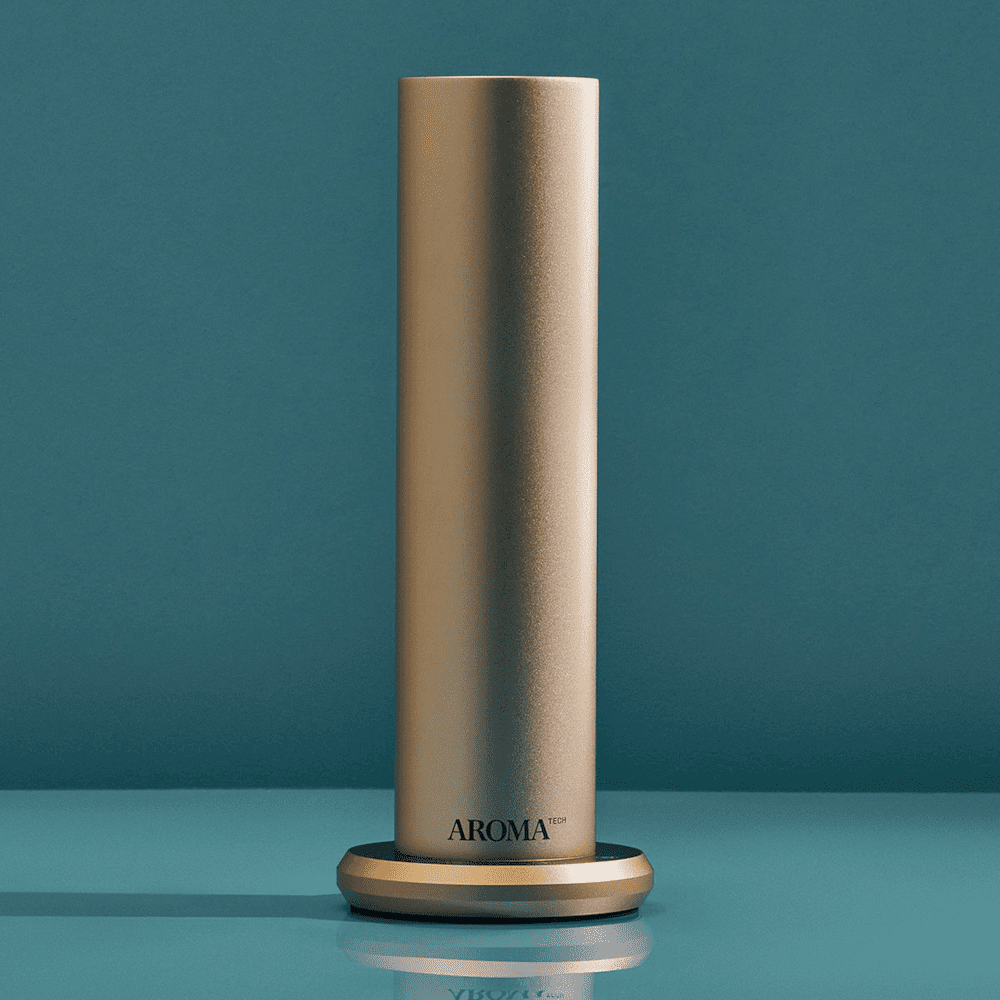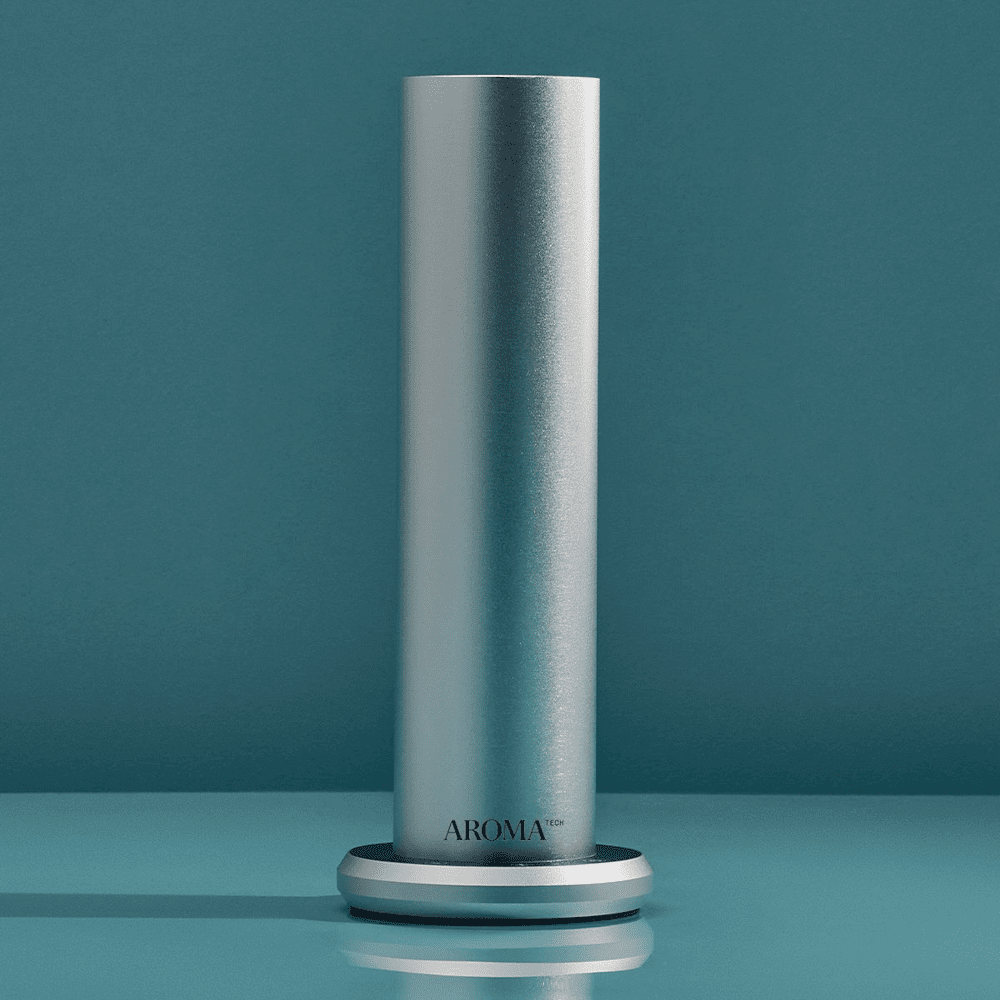 The body is built with 100% recycled aluminum while the base has 3 buttons on the front: one to turn the diffuser on and off, the other two with the + and – signs, which allow the owner to increase or decrease the intensity of the aroma.
In addition, among the buttons to control the intensity, there is a small screen that offers the intensity level. The Aromatech AroMini Bluetooth is offered in four colors, Black, Silver, Gold, and Rose Gold.
Technology
The Aromatech AroMini BT is not just another scent machine as it is packed with Bluetooth technology. The device also came with its application to control the working period, intensity, and many others.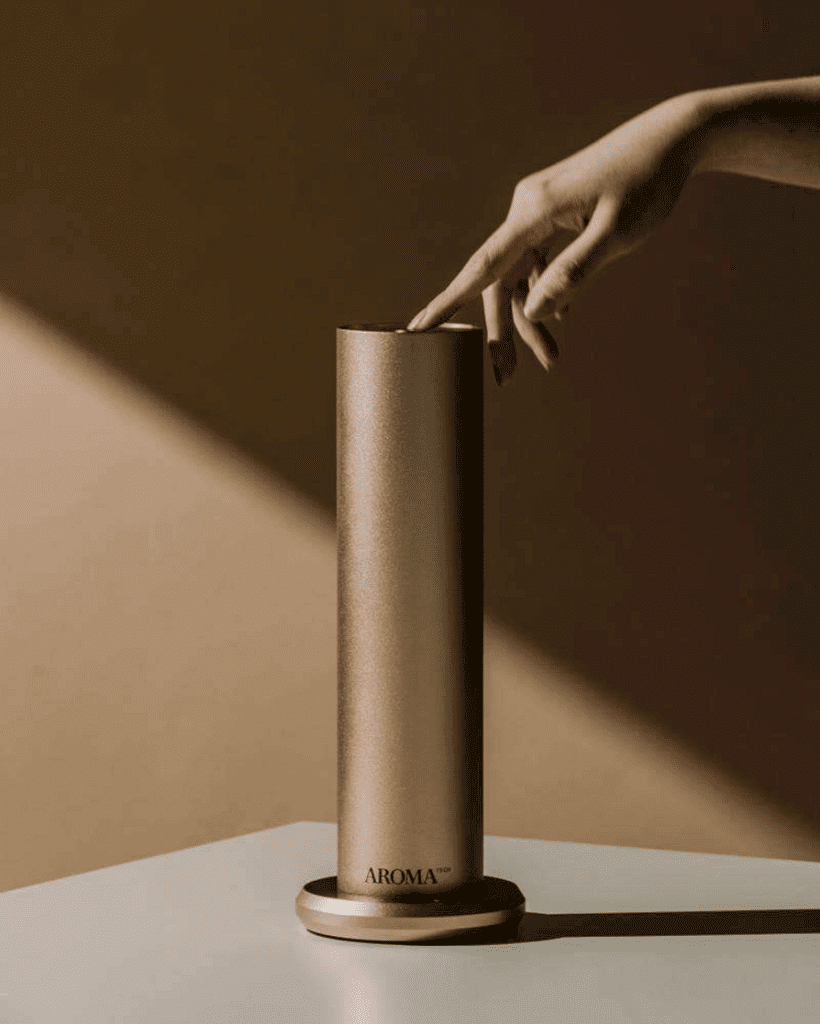 Aromatech claims that the AroMini BT can cover 100 to 1000 square feet with a consumption ratio of 0,5 ml per hour. Thus, the refill is usually range between 1 to 3 month depending on the usage.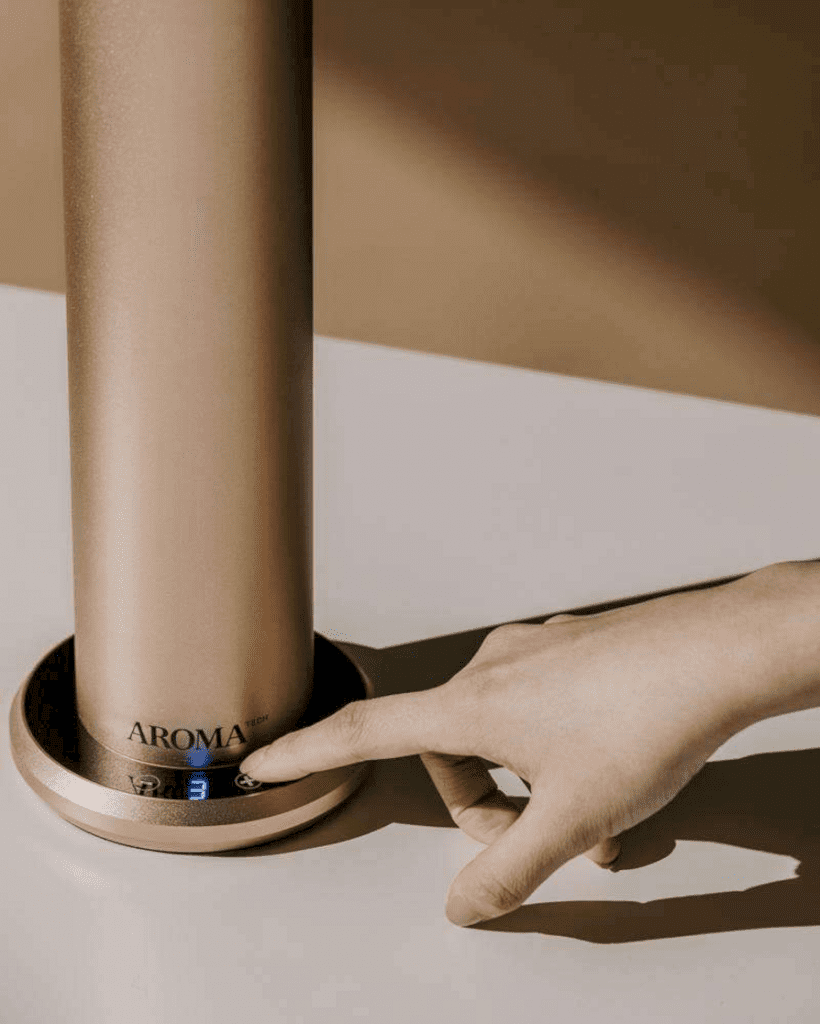 Price and Availability
The patented technology on the Aromatech AroMini BT is priced at $349. It is currently available via the Aromatech official site and marketplace worldwide.