Located on a farm in Virginia's Albermarle County, Blue Ridge Residence is a residential project designed by Voorsanger Architects. It is a big house that provides an uninterrupted awesome view of the pewter-hued Blue Ridge Mountains.
Design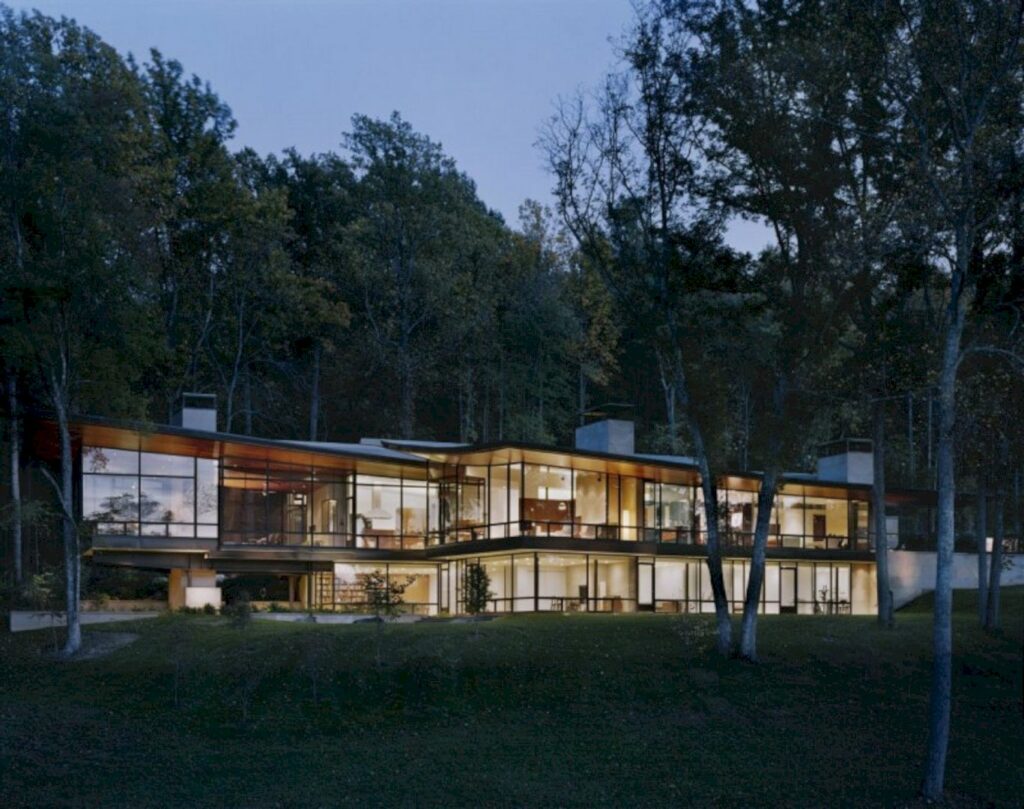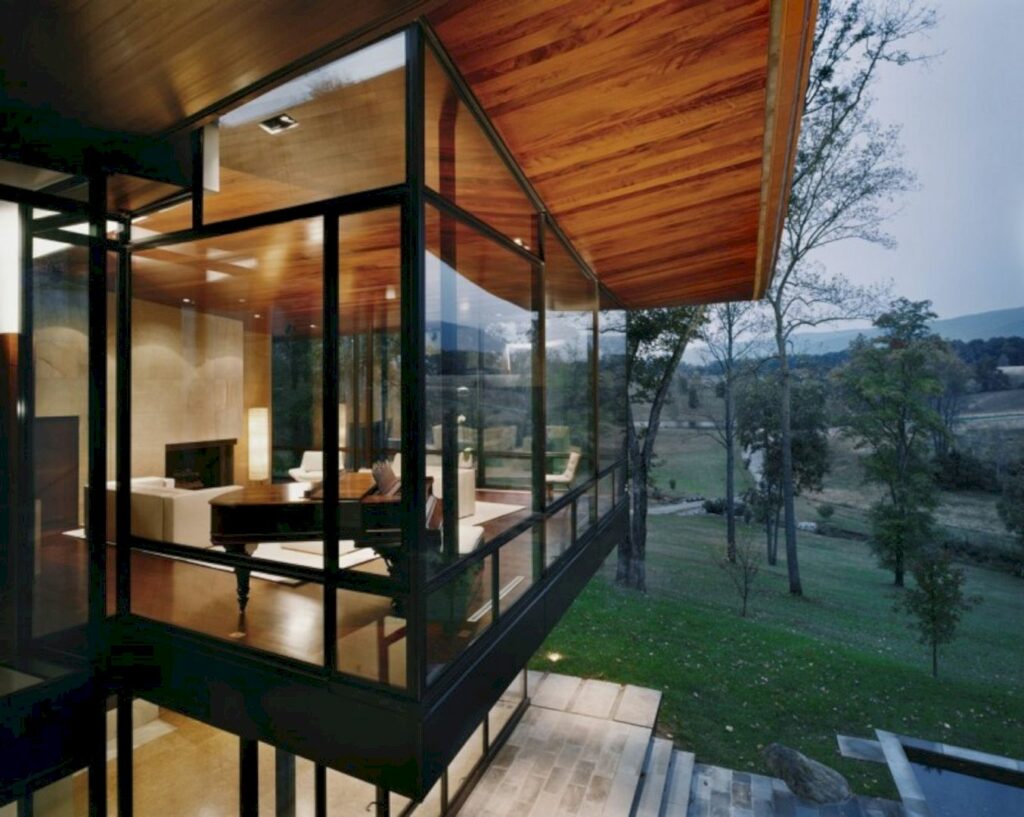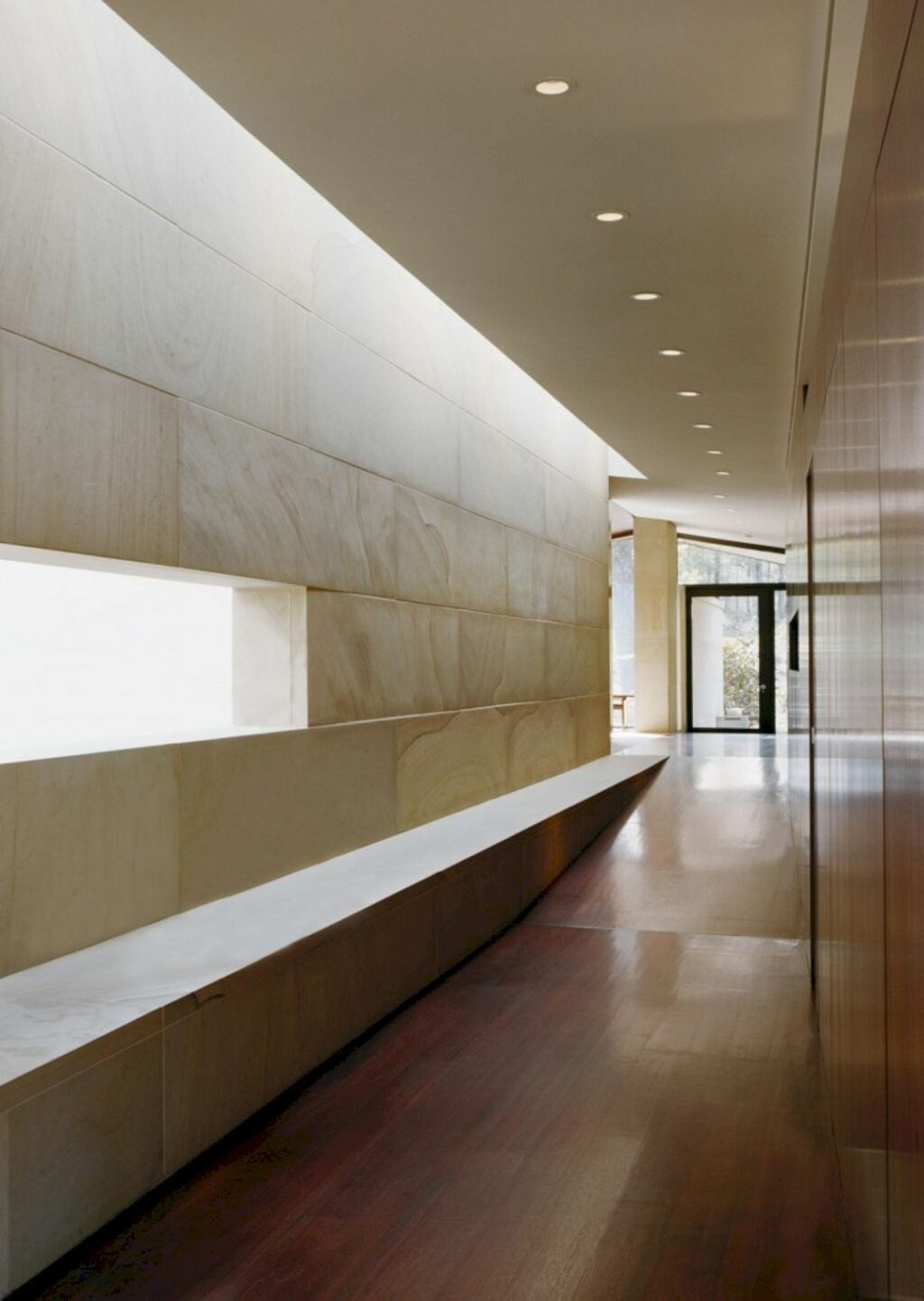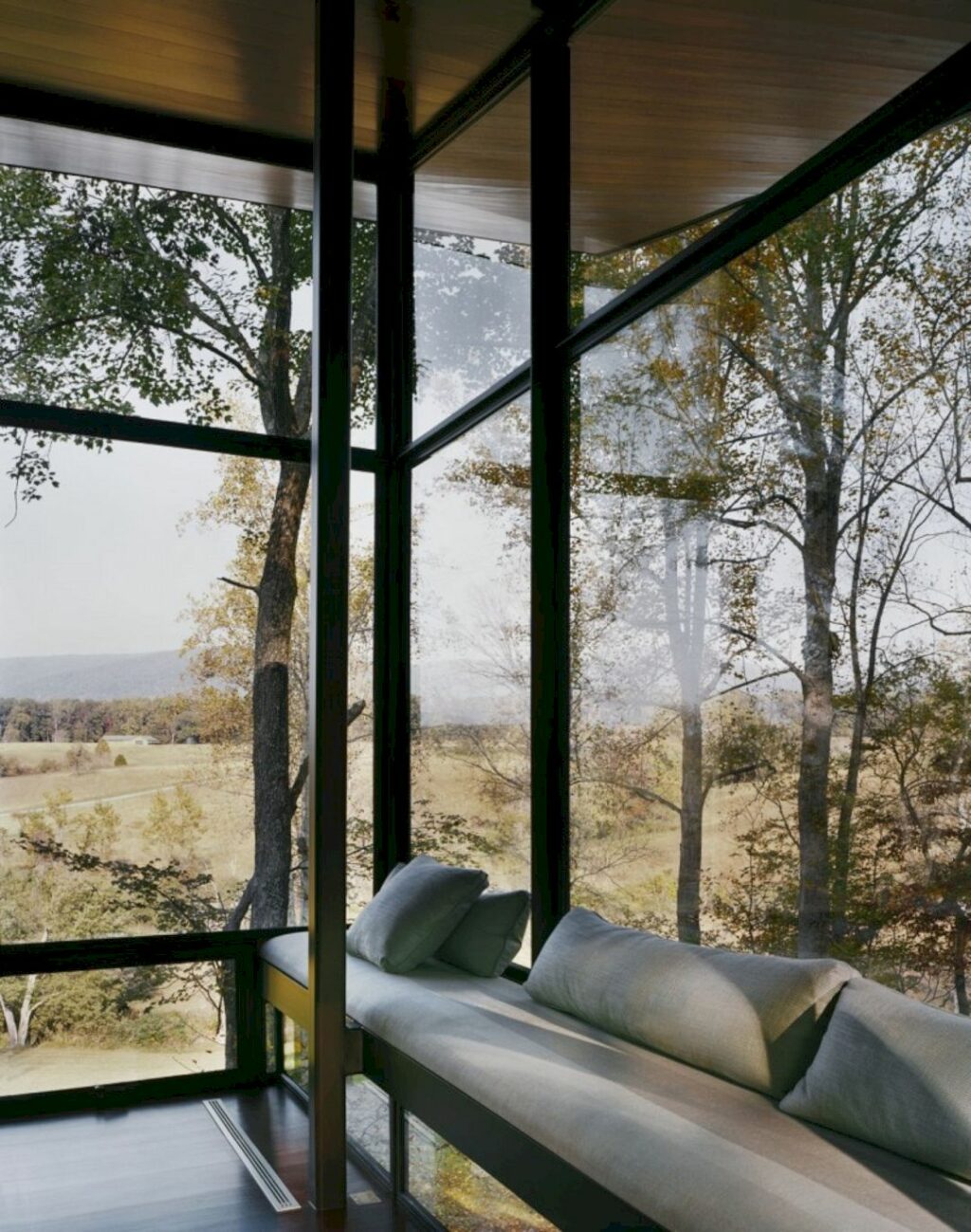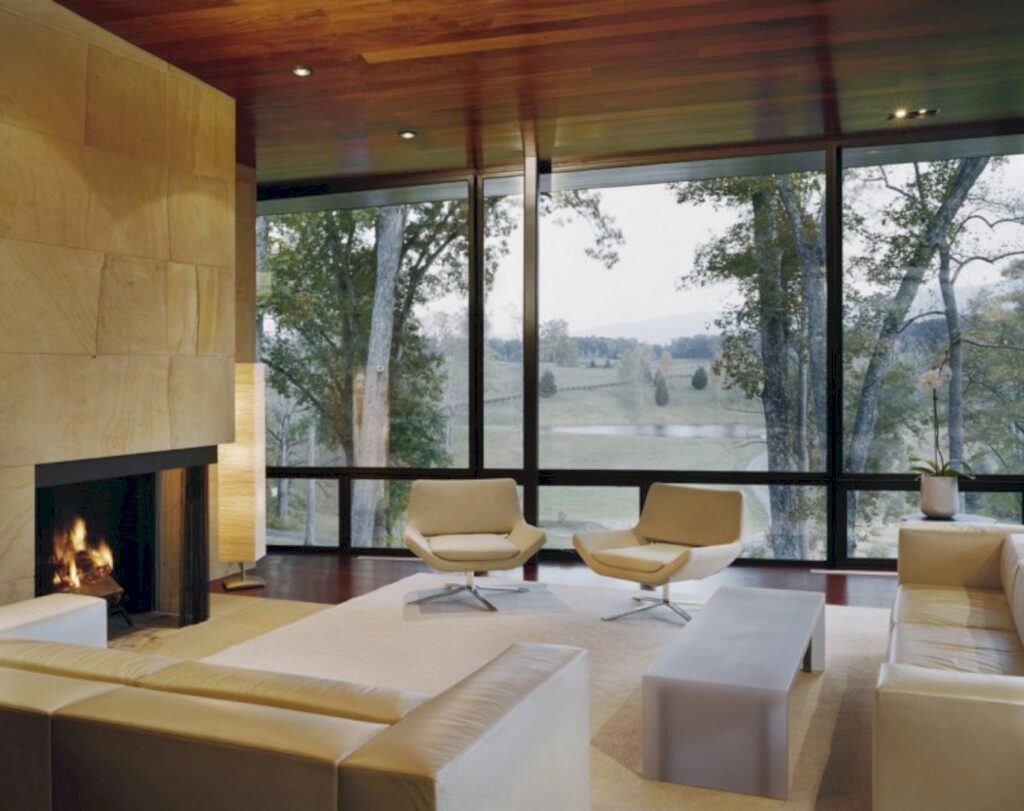 The awesome view of the mountains is organized to the linear movement through the house perpendicularly. It is a two-fold movement that involves the eye and body, splitting the overall volume of the house into elongated pavilions. This splitting can break and lift the roof's bent planes.
Structure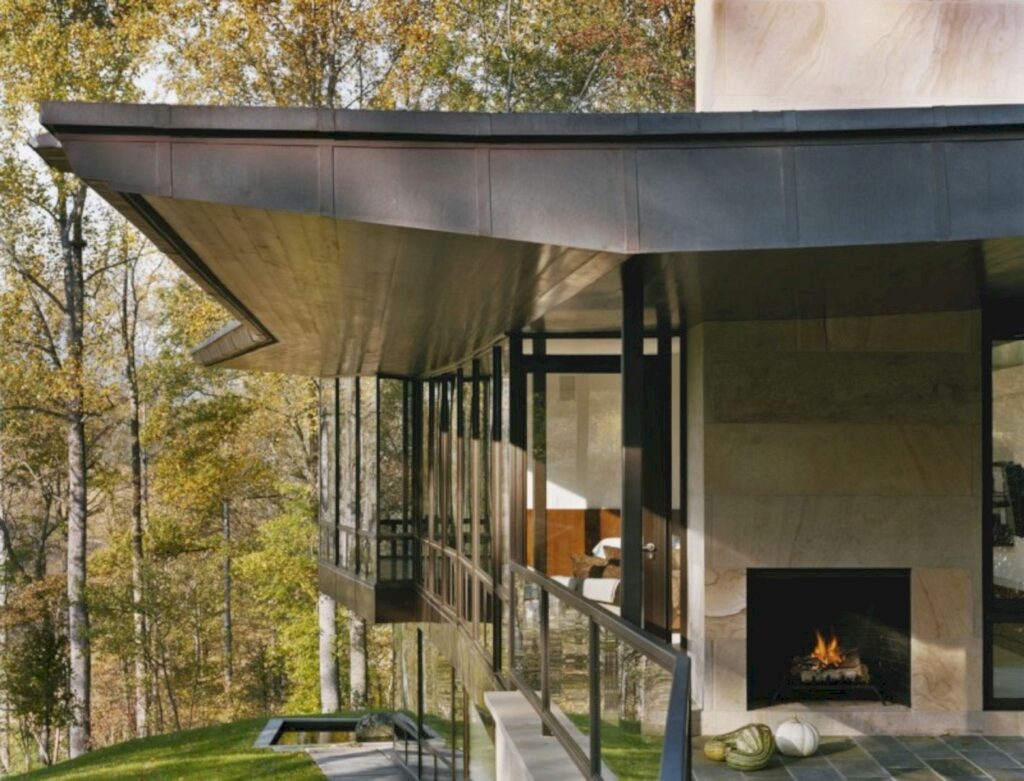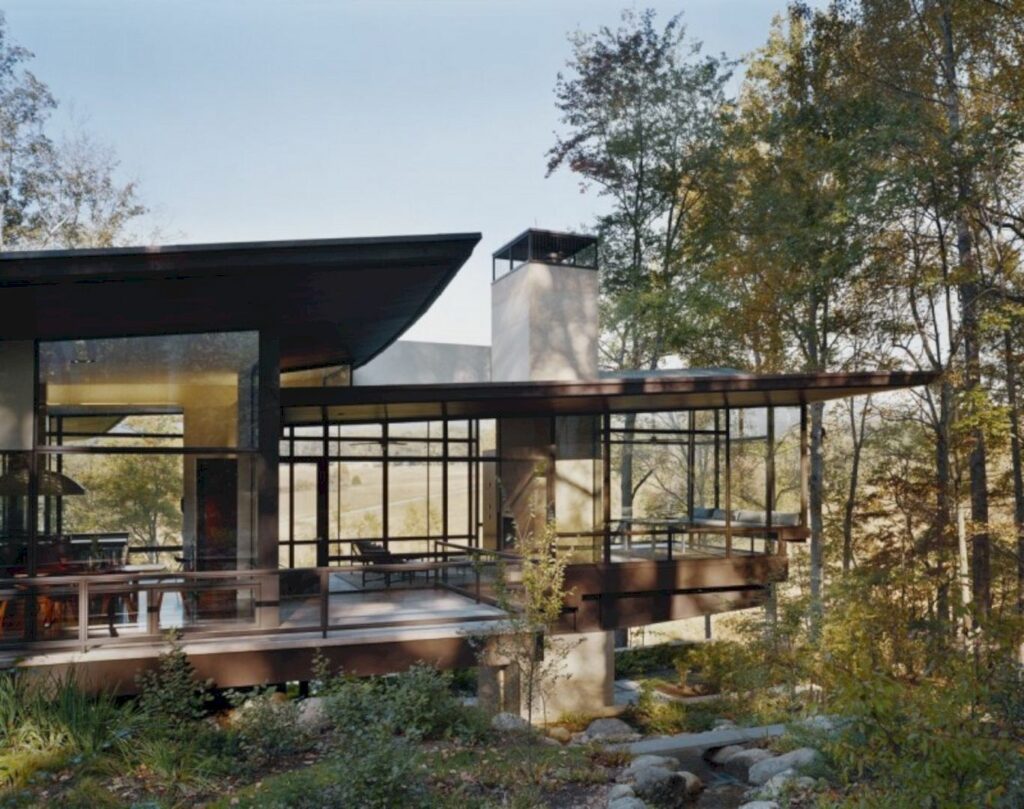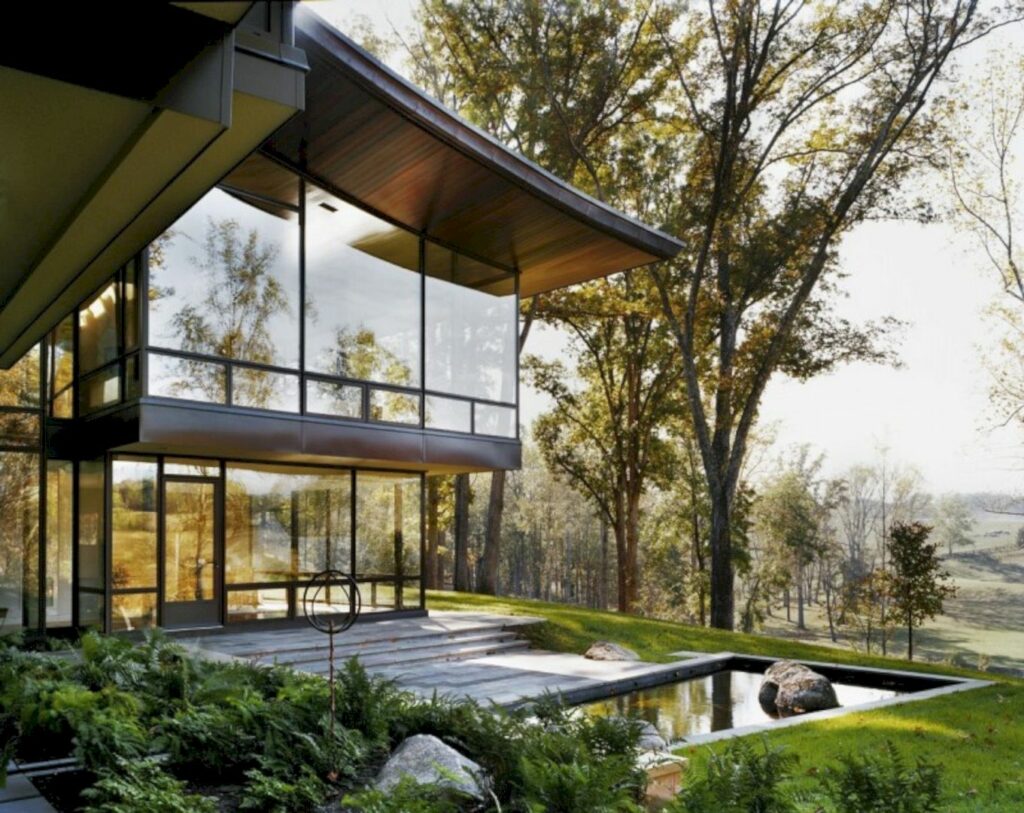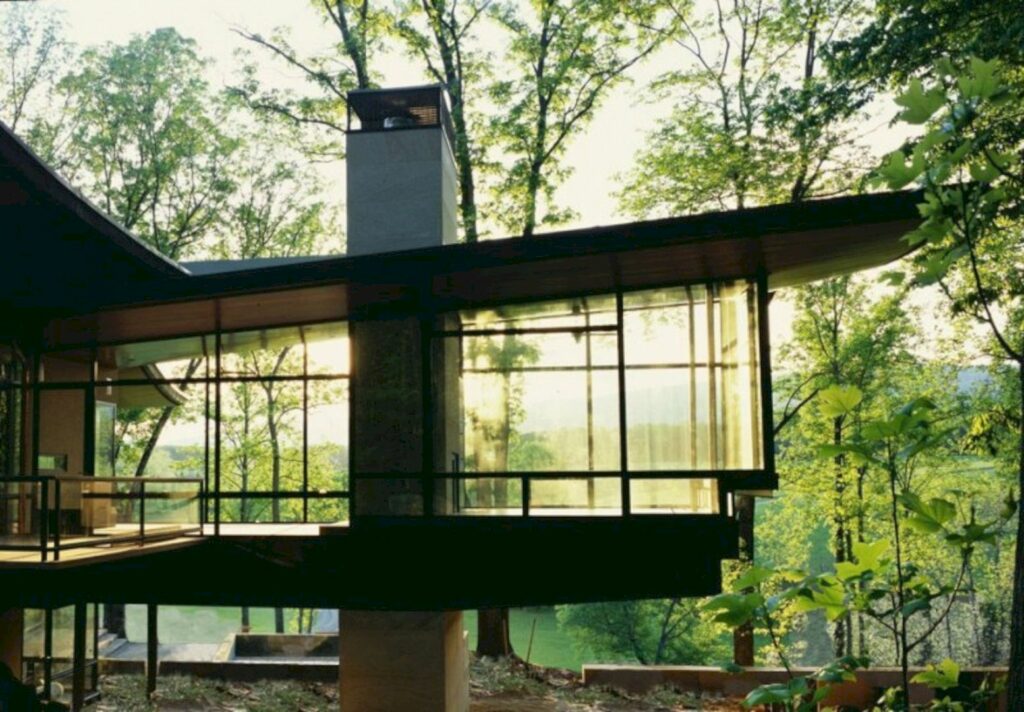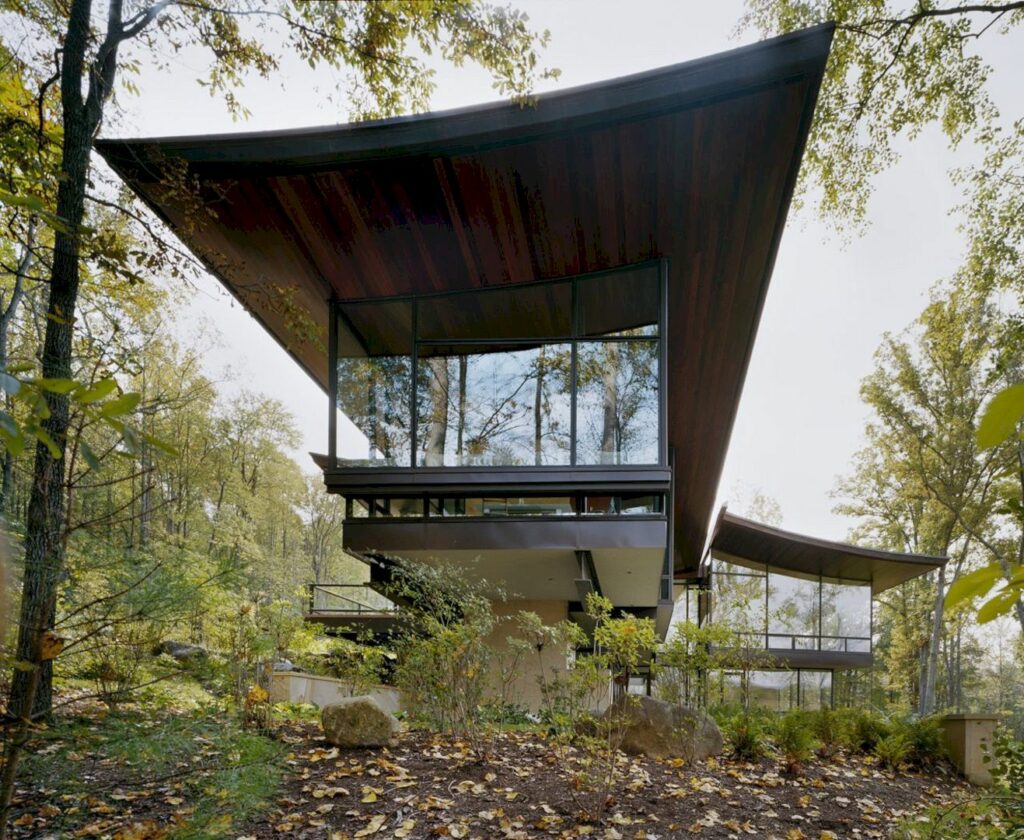 The axis of the house is extended into a glass-covered path. The private pavilion's prow can be found in the canopy of the surrounding woods while the large expanses of the public pavilion's glass allow for an uninterrupted view.
It is a house where one can enjoy the beautiful view outside through the expansive glass walls from the inside of the house, creating a connection between inside and outside.
Blue Ridge Residence Gallery
Photography: Elizabeth Felicella