Sits above a lake in southern British Columbia, Boundary Point Cabin offers a welcoming gathering place in summer for an extended family. It is a 2,500-square-foot cabin designed by Bohlin Cywinski Jackson in 2020.
Site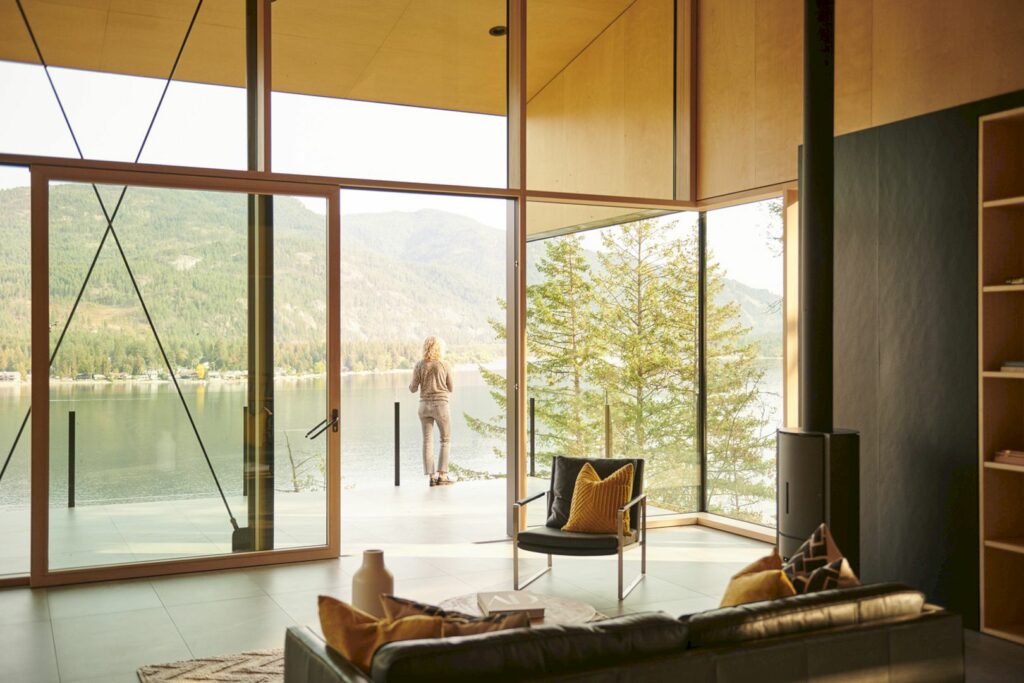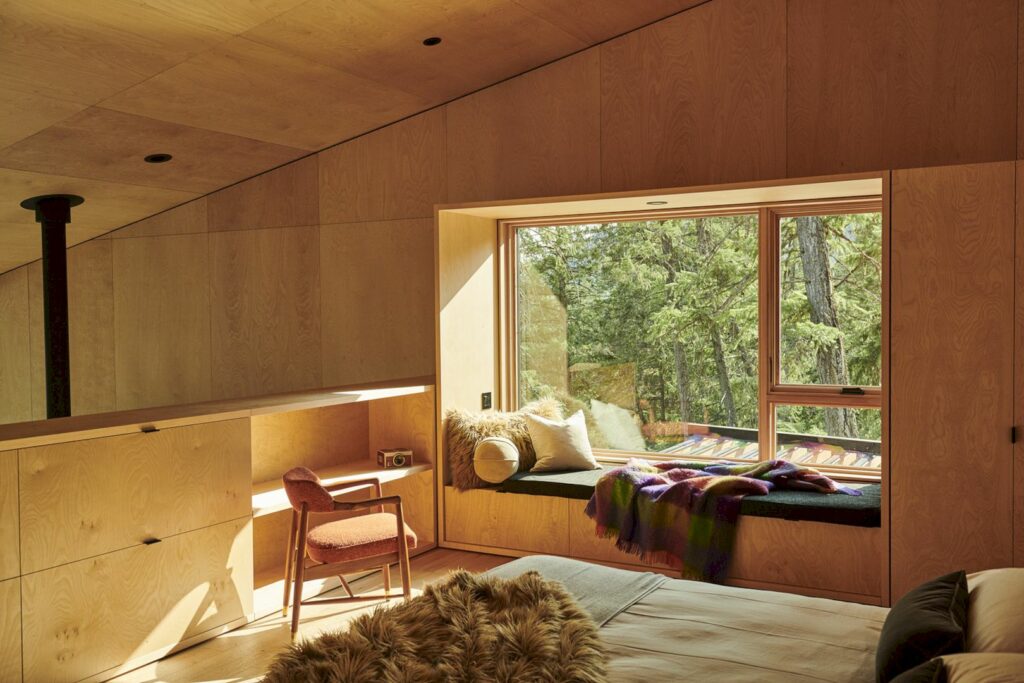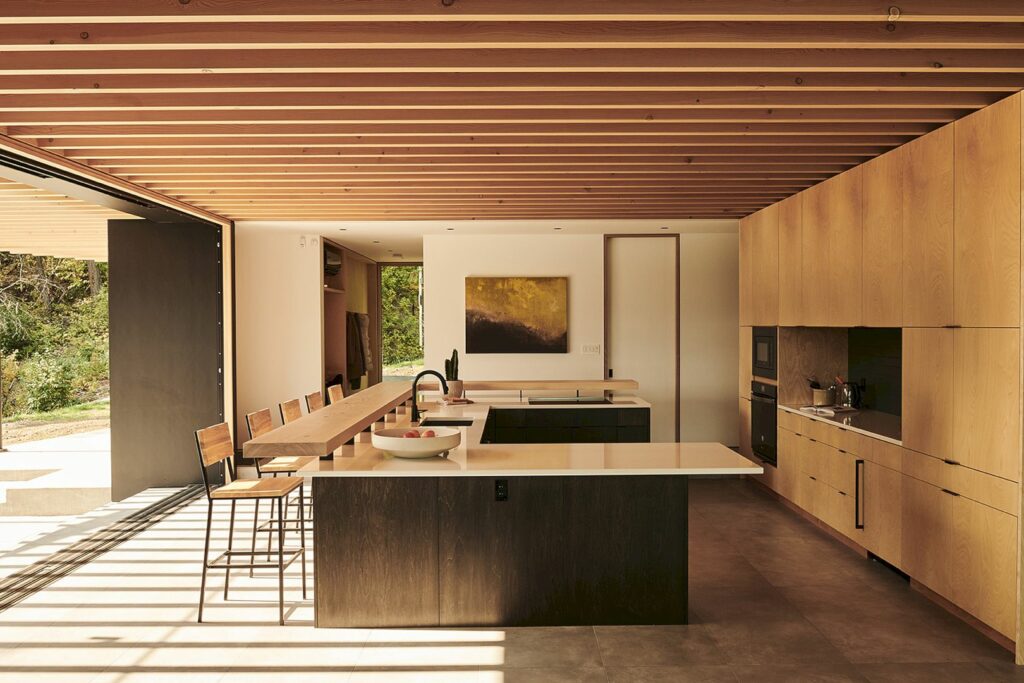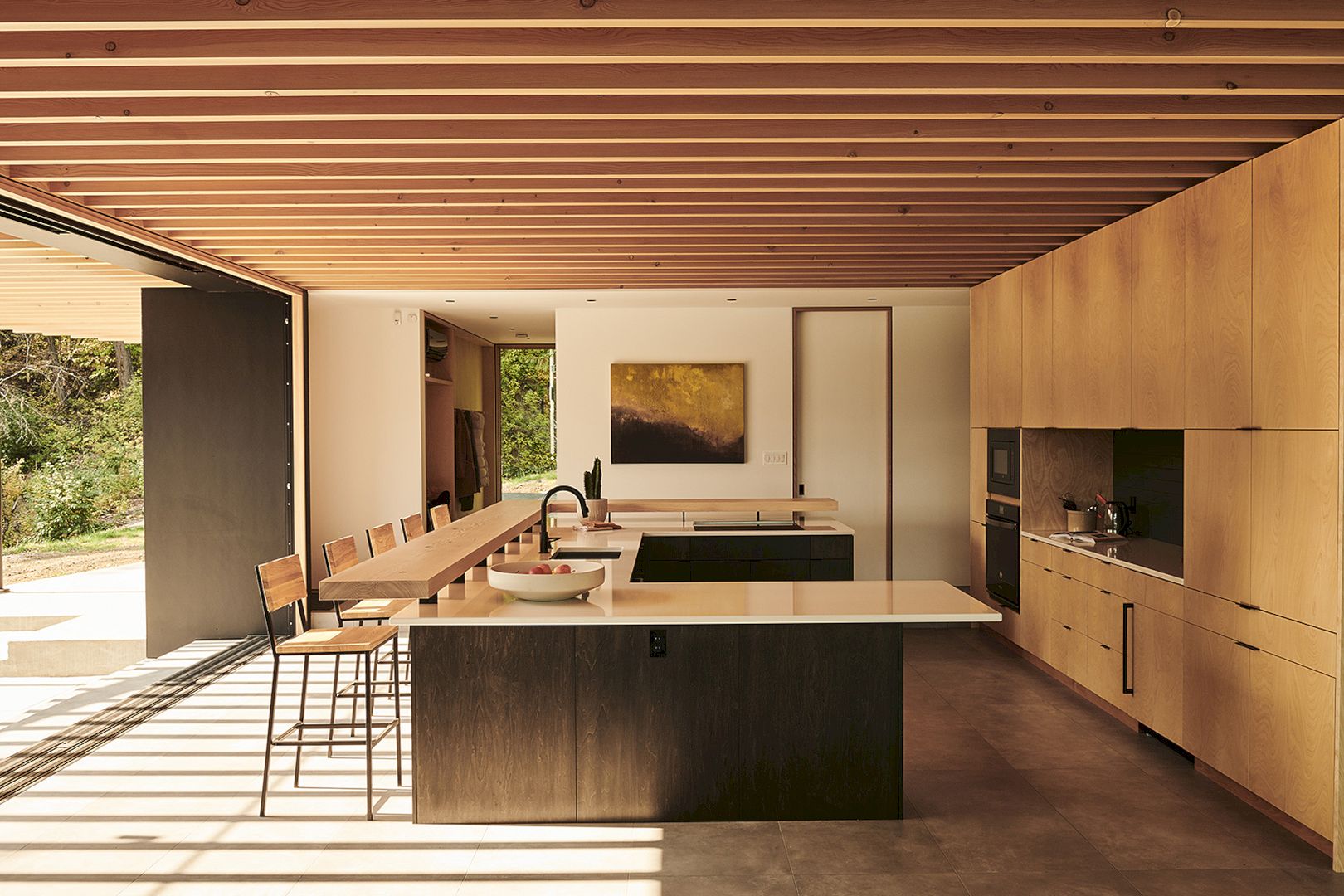 The site of this cabin is the highest on the lake with awesome views of peaks. The architect explored the sloping hillside of the site with the family on their initial visit. There is a lot of cedar, pine, and Douglas fir around the site.
Design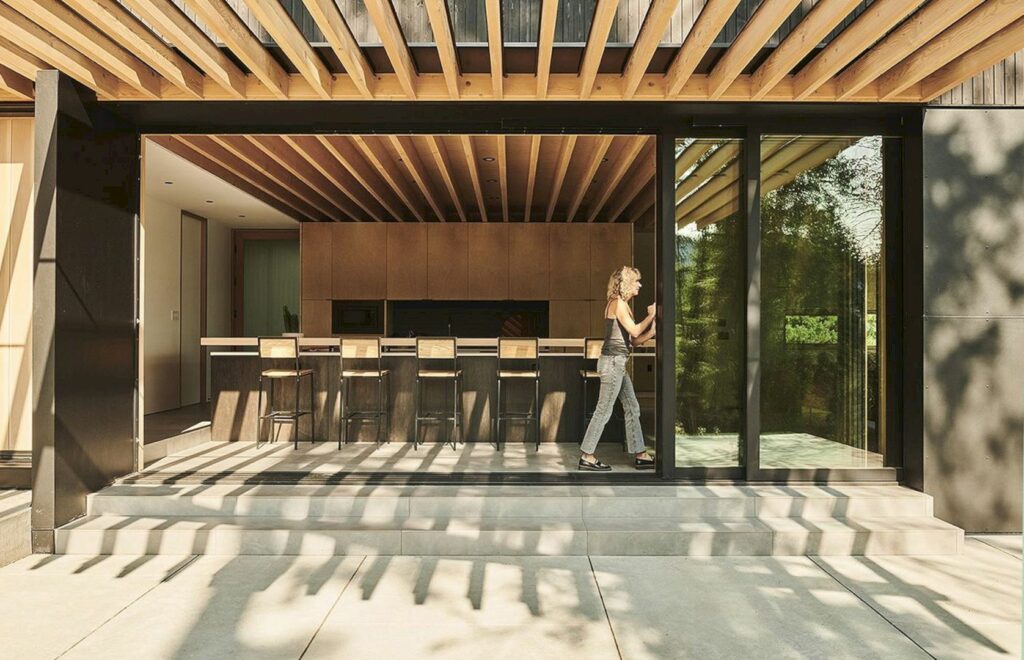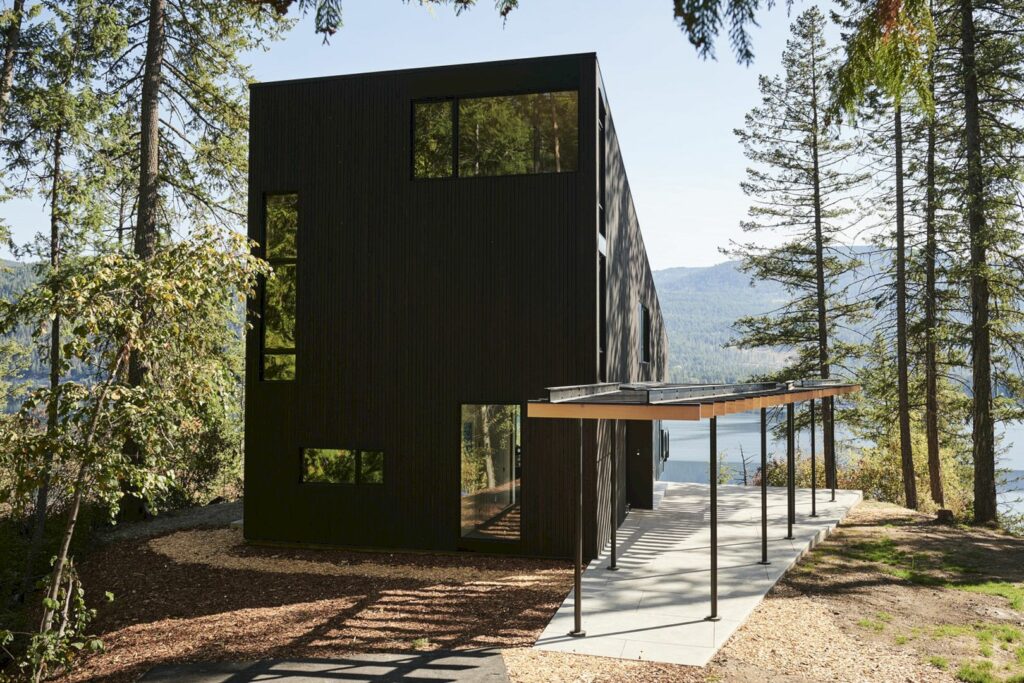 This cabin mirrors the surrounding landscape in its wedge-like form and cantilevers over the outcropping.
Fiber cement panels and dark-stained cedar siding are used to encourage shadow and light to blur the line between the natural world surrounding and the built structure of the cabin.
Structure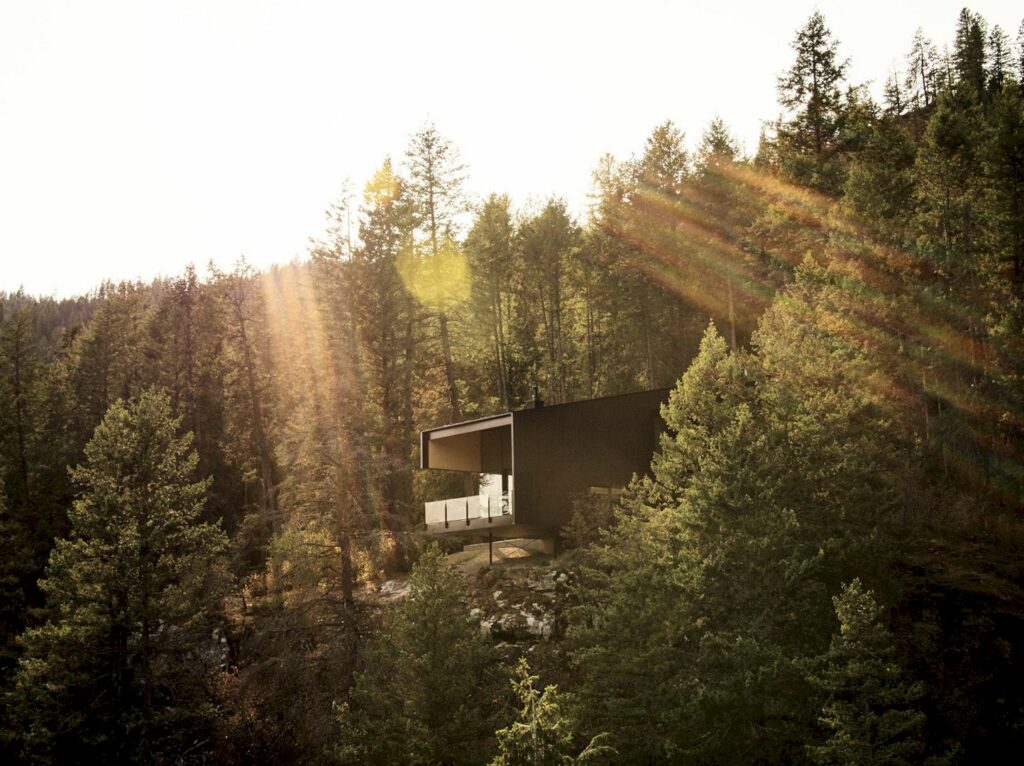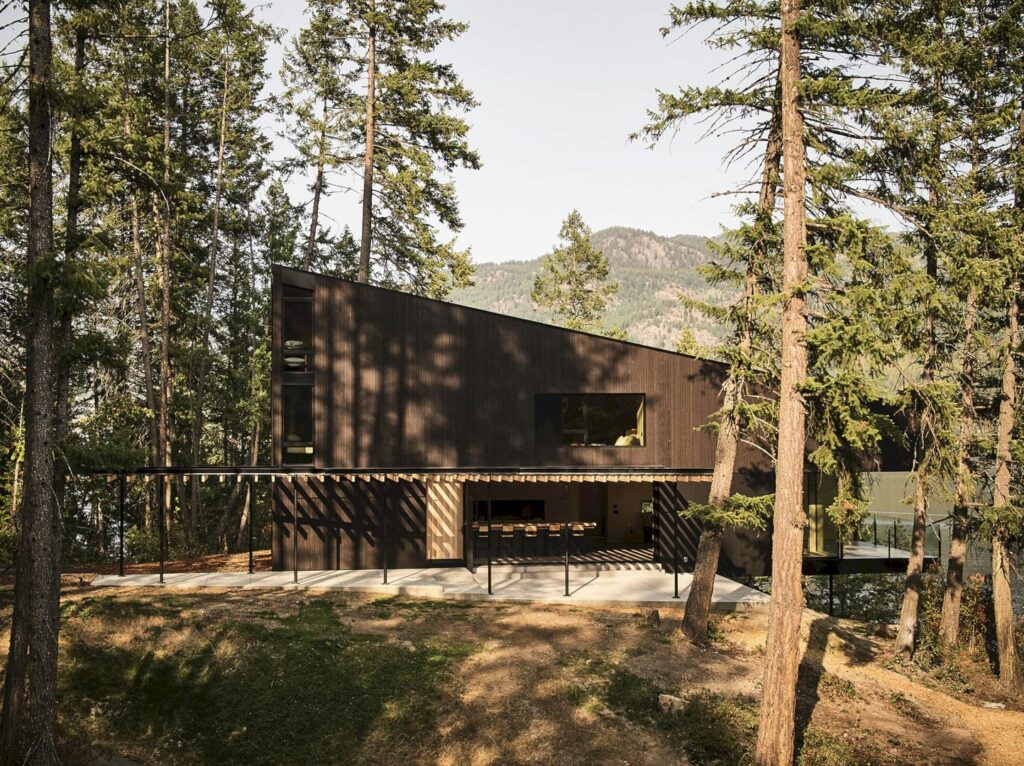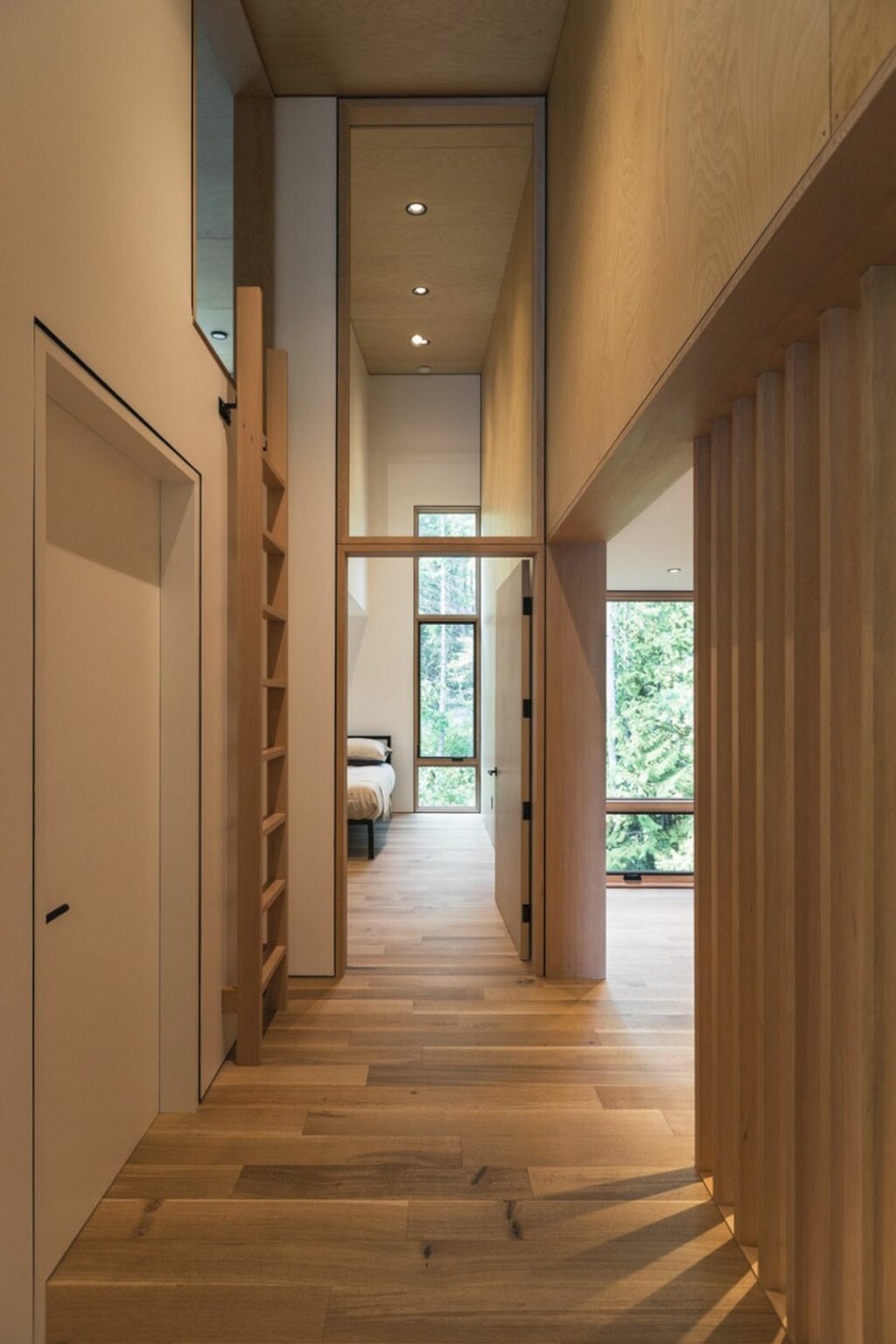 Comes from the structure that supports the lofted bedrooms of the home, a trellis introduces lake views and guides the arrival sequence to the family.
The social heart of this cabin is the kitchen where there is a smooth transition to outdoor dining. Warmed with birch plywood panels, contractors made a light-filled room that provides a relaxed space for various activities.
A portion of the facade along the deck is carved away to bring the southern curve of the lake into view and create a panoramic point.
Boundary Point Cabin Gallery
Photographers: Bryce Duffy and Tamarack Media Co.