Intamara 29 House is a house transformation project completed by I Like Design Studio. This 2015 project is located in Thailand with 500 m² in size. The transformation is done to meet the need of a family for comfortable daily life.
Background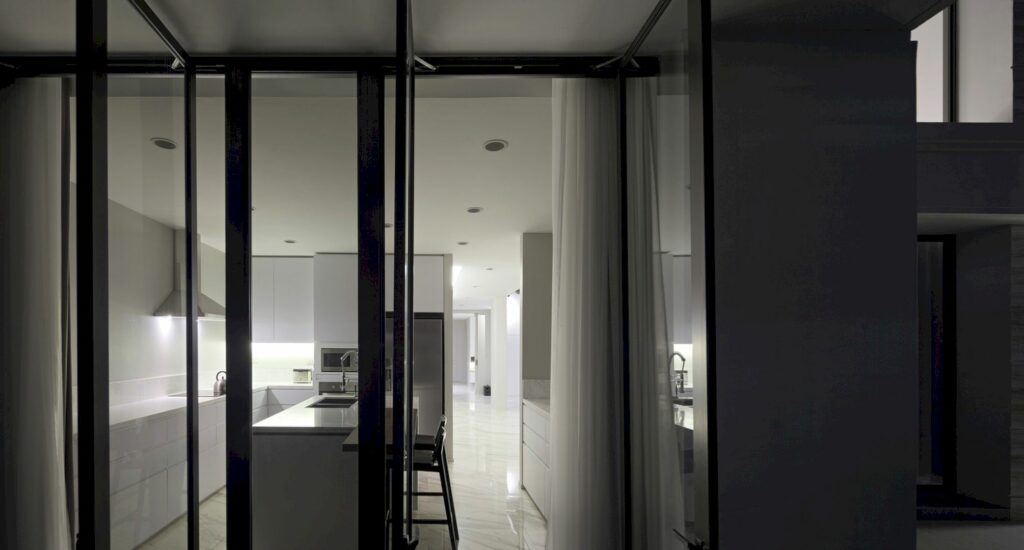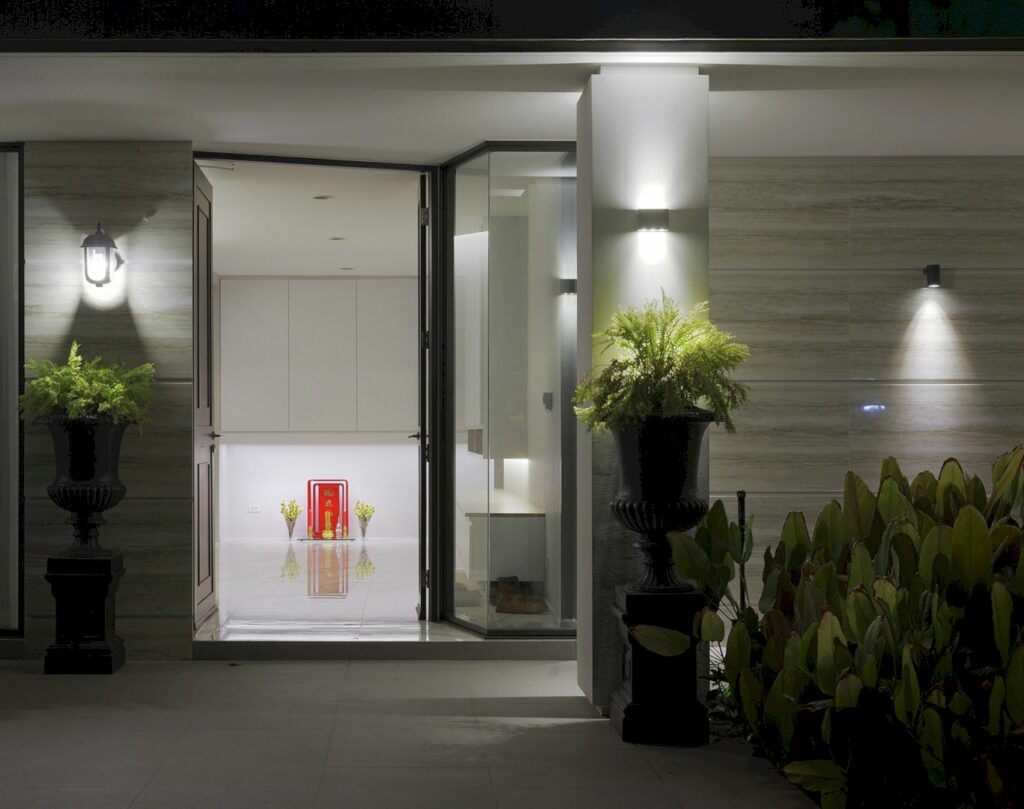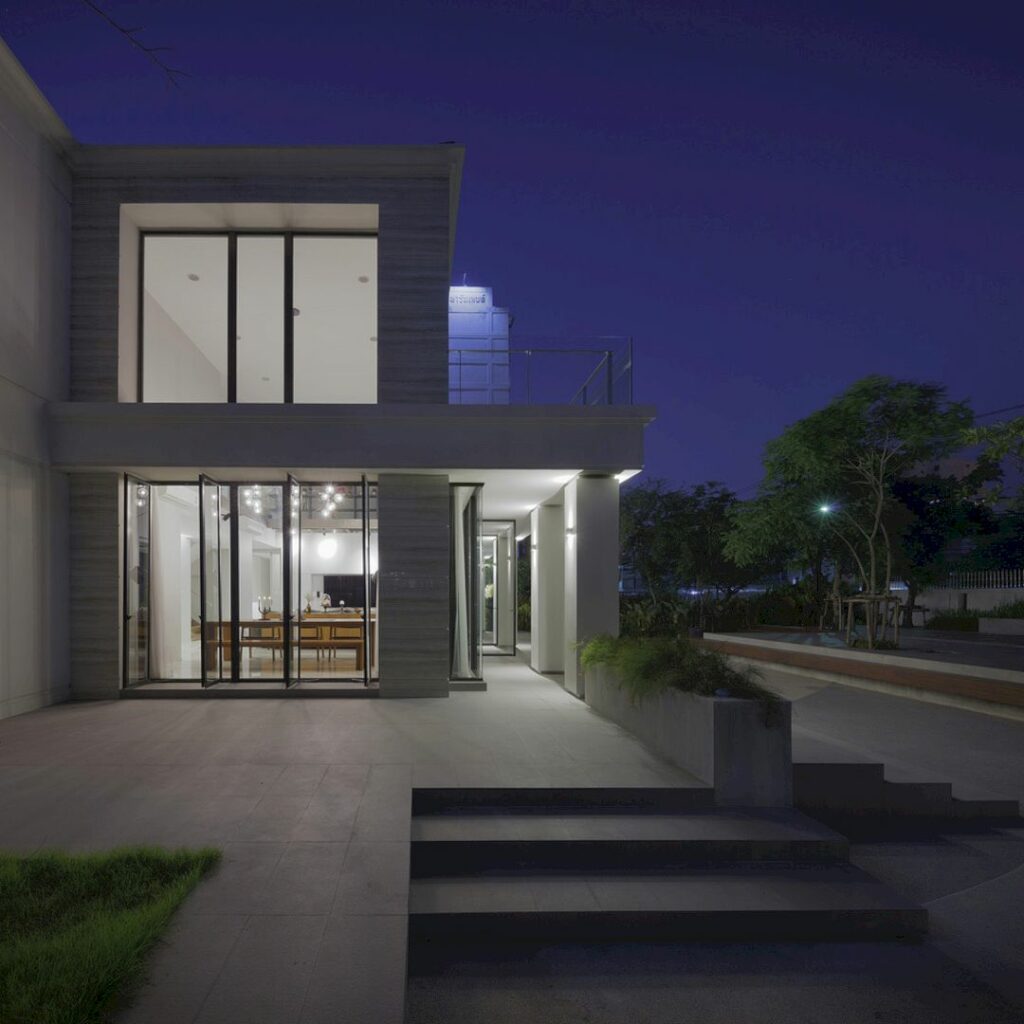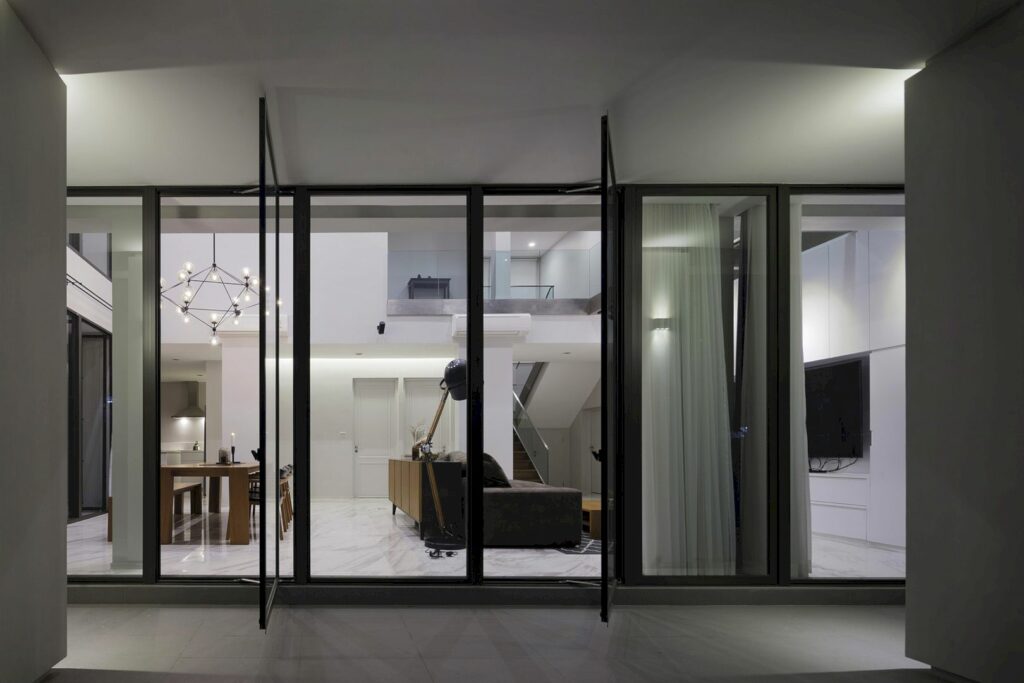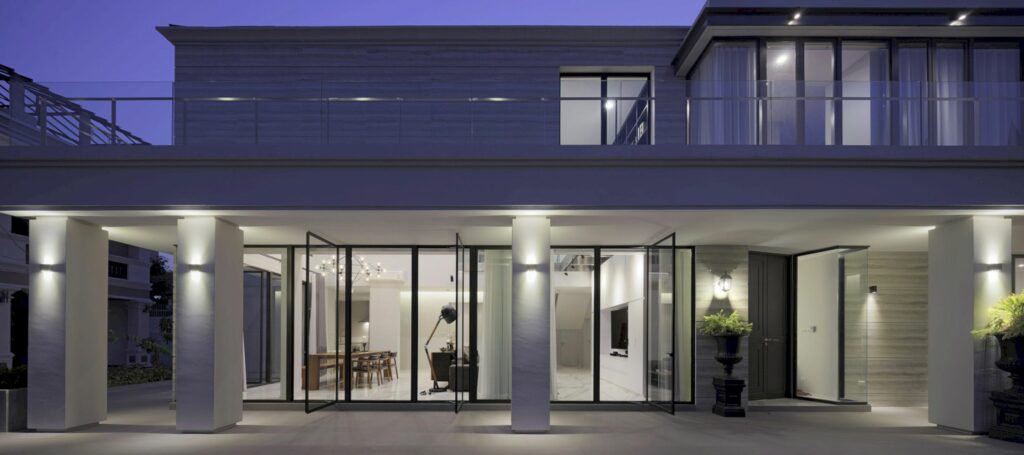 It is a Laochariyakul Family home that has been left unoccupied for 10 years due to incorrect construction.
The parents intended to build a house for their children at that time so they could live together. When their son needs a building as a living place for his own family, this house then is transformed to follow the present lifestyle.
Design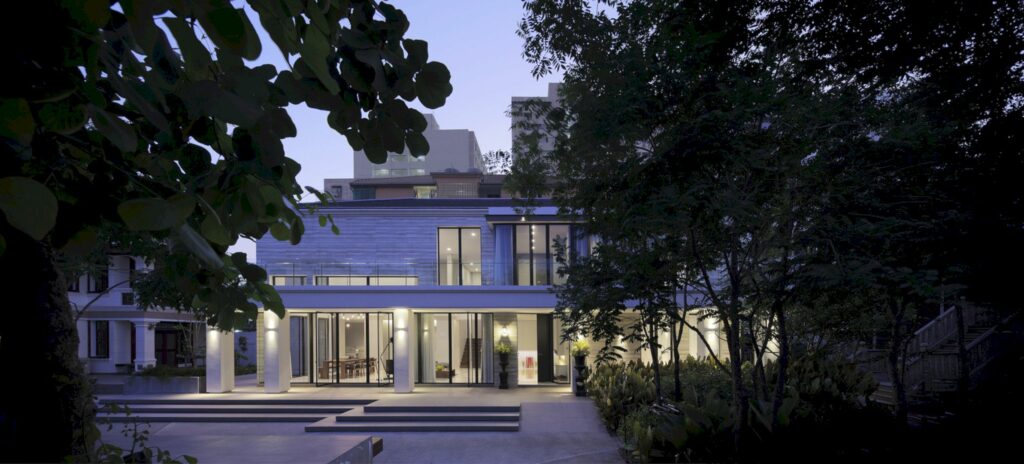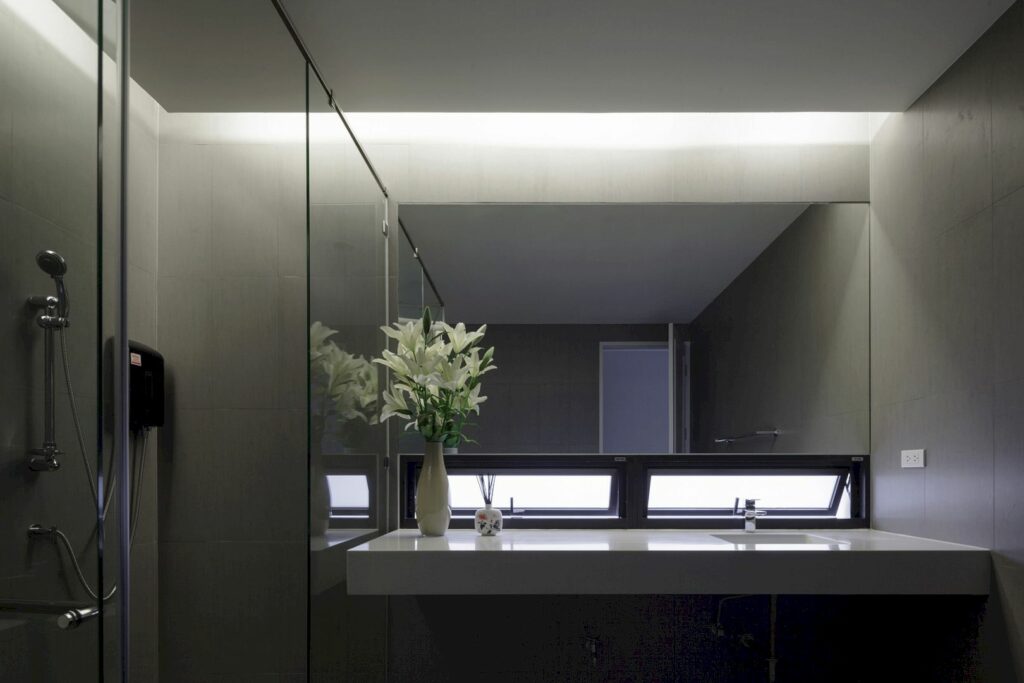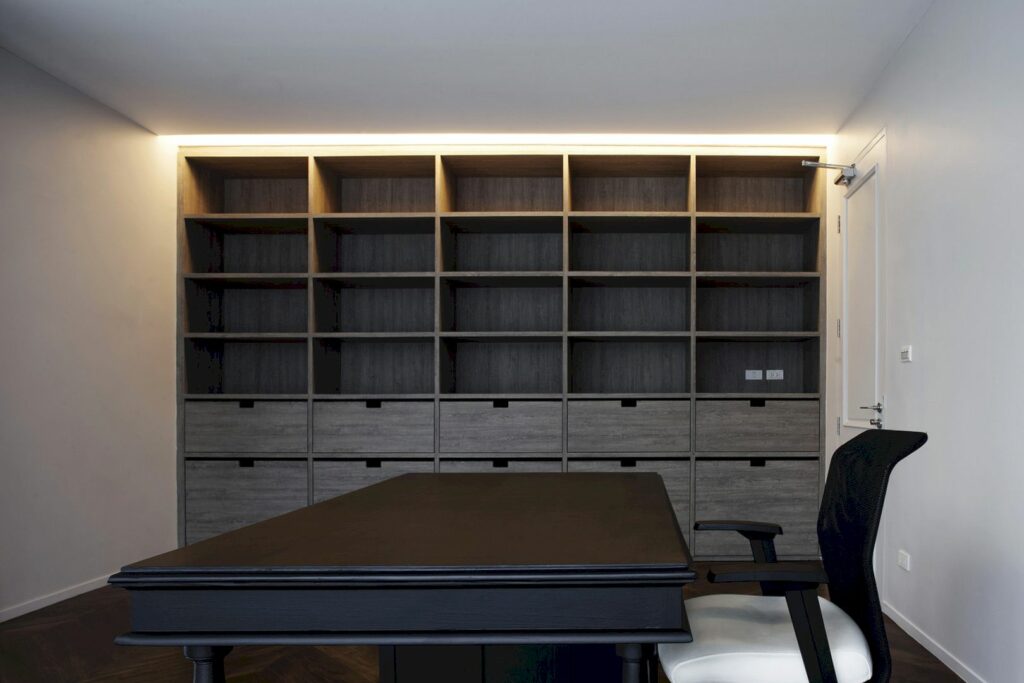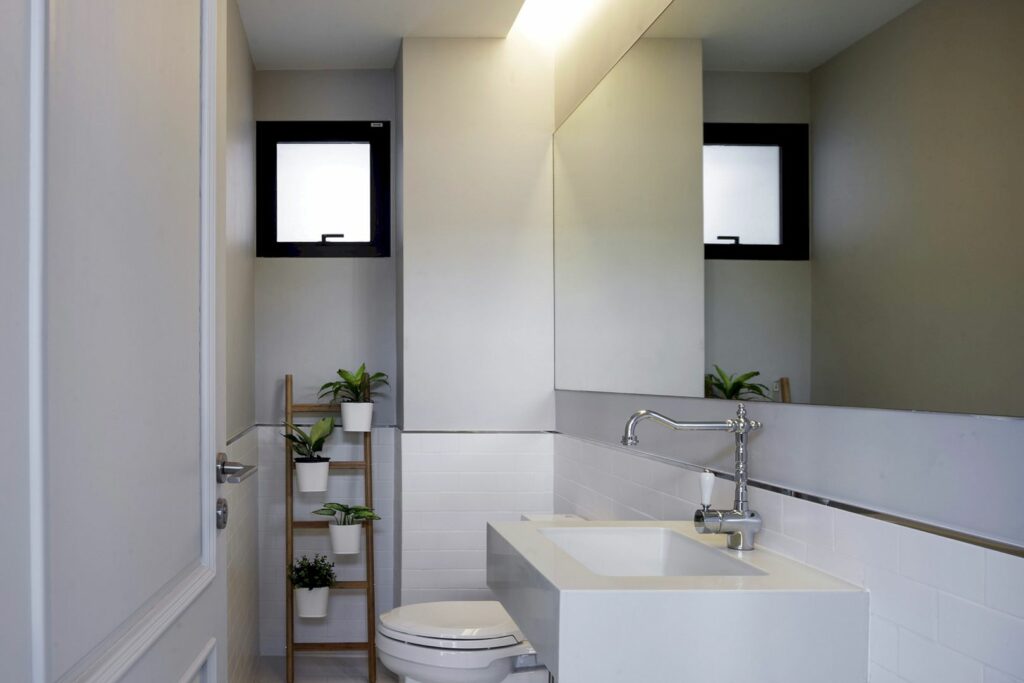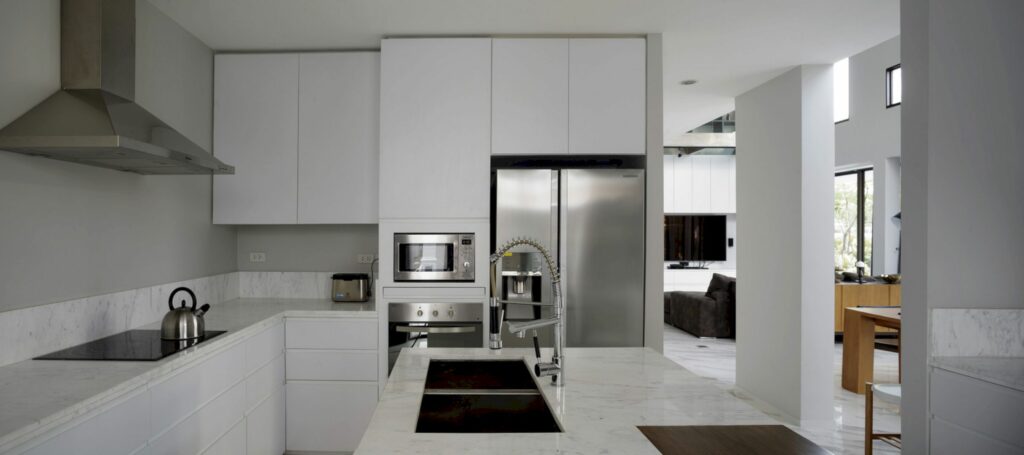 The main intention of this house transformation based on the context of existing is to create a home for their children.
The classic homestyle and material for this project are inspired by the passion of the parent. On the same site, there was also a Thai traditional house. The father loves everything about wood while his son is interested in a modern-style house.
Materials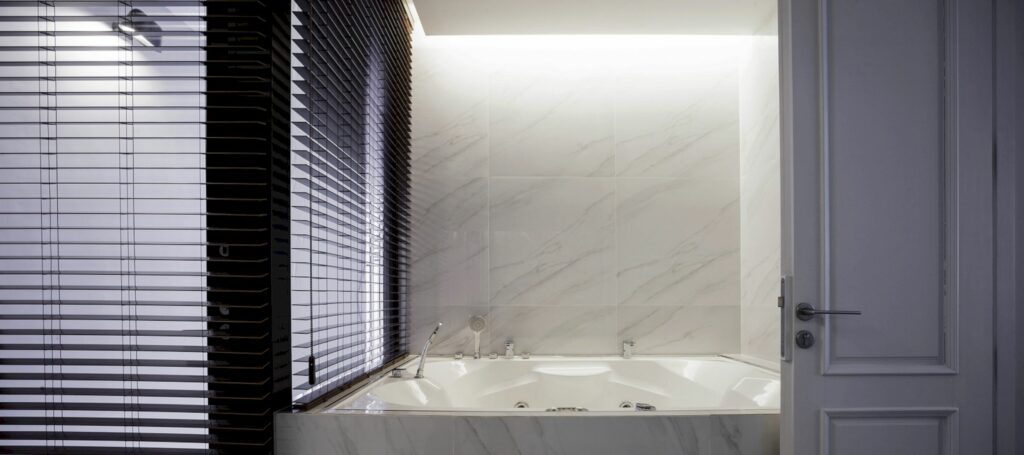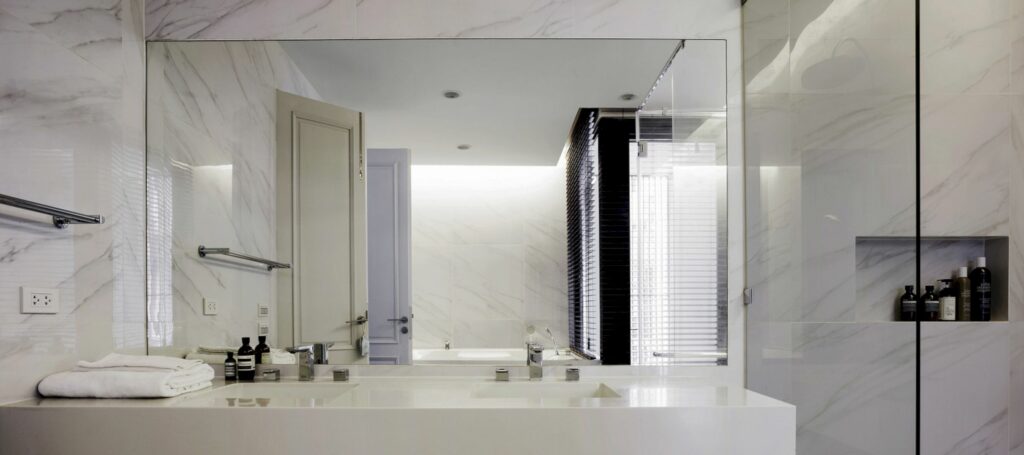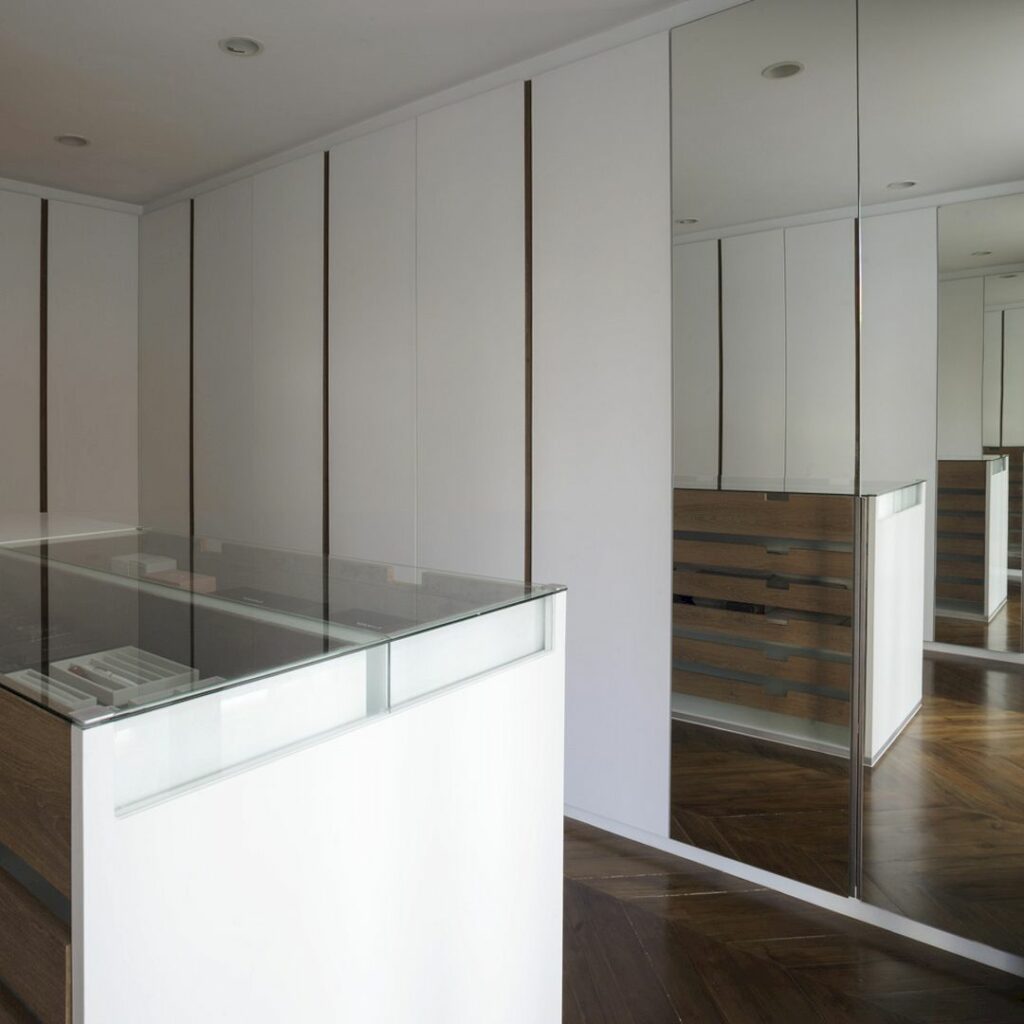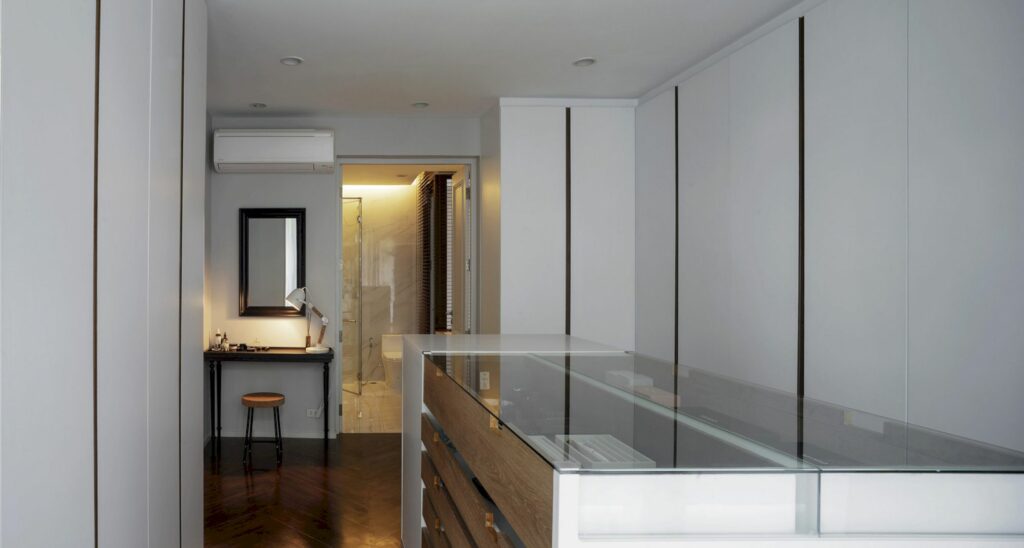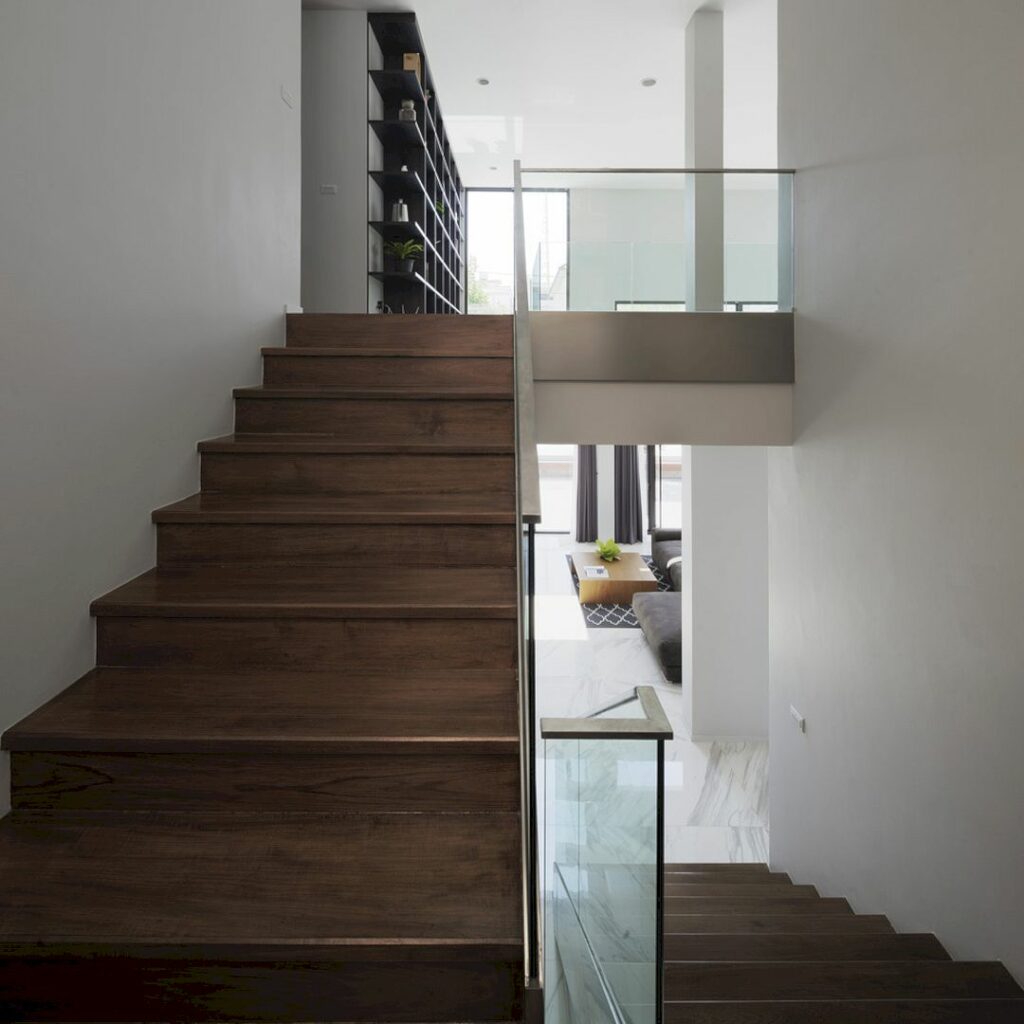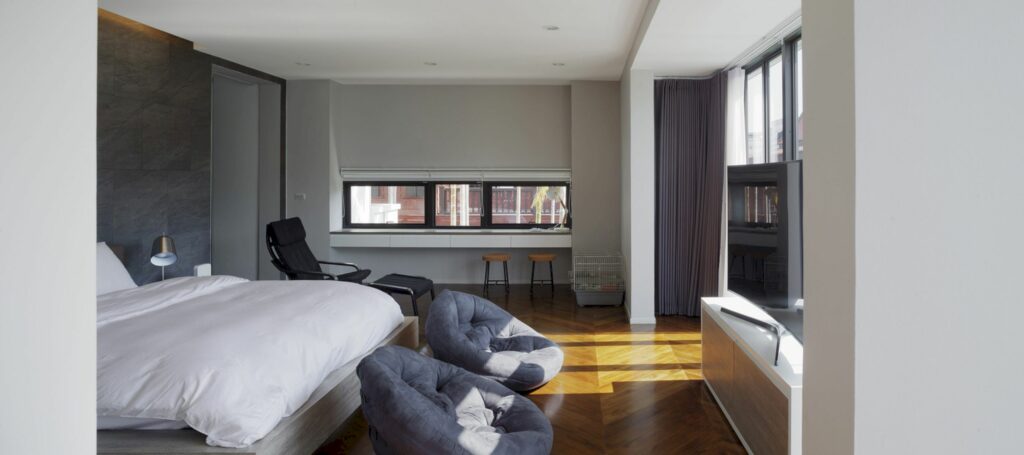 The building's design and facade keep the form, main shape, column, and groove pattern from the original house.
Some classical details of the original house are reduced, including removing the top and front eaves. In order to be more modern, wall stone and glasses are new materials used for this house.
Interior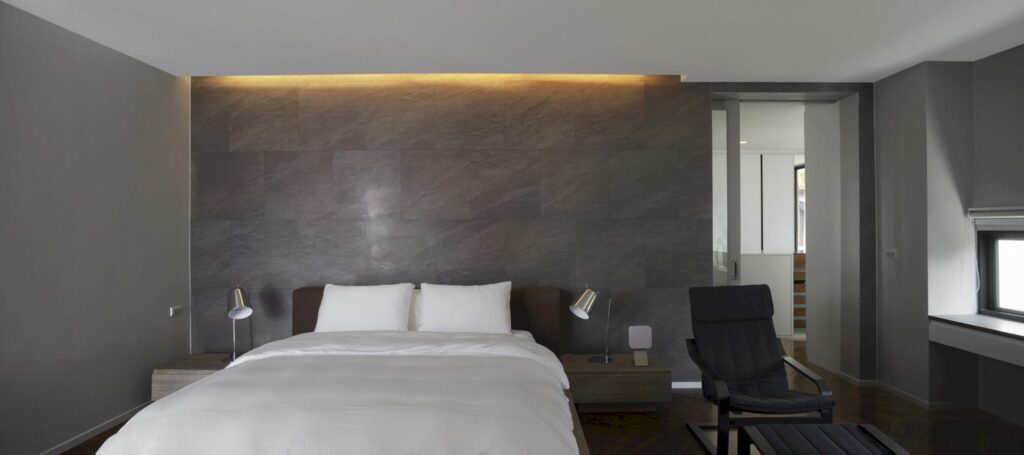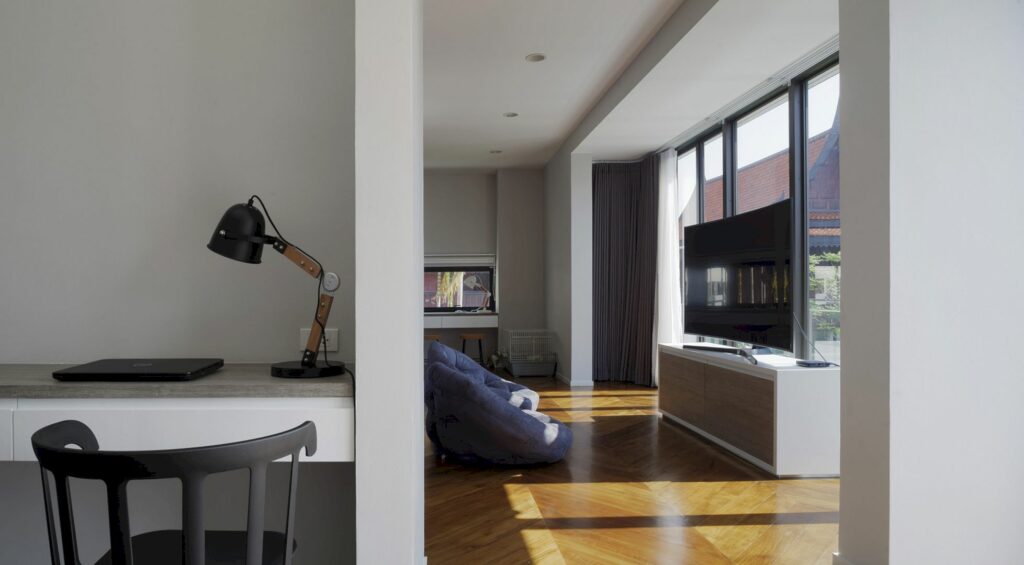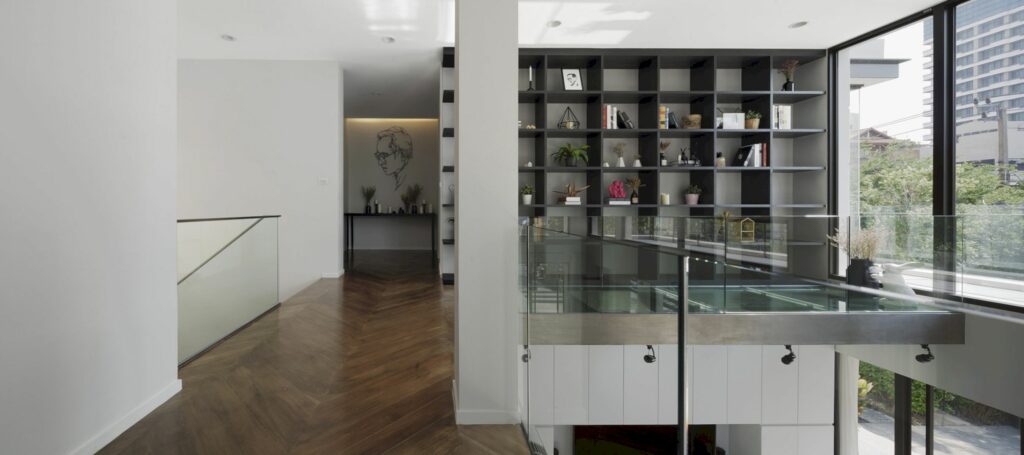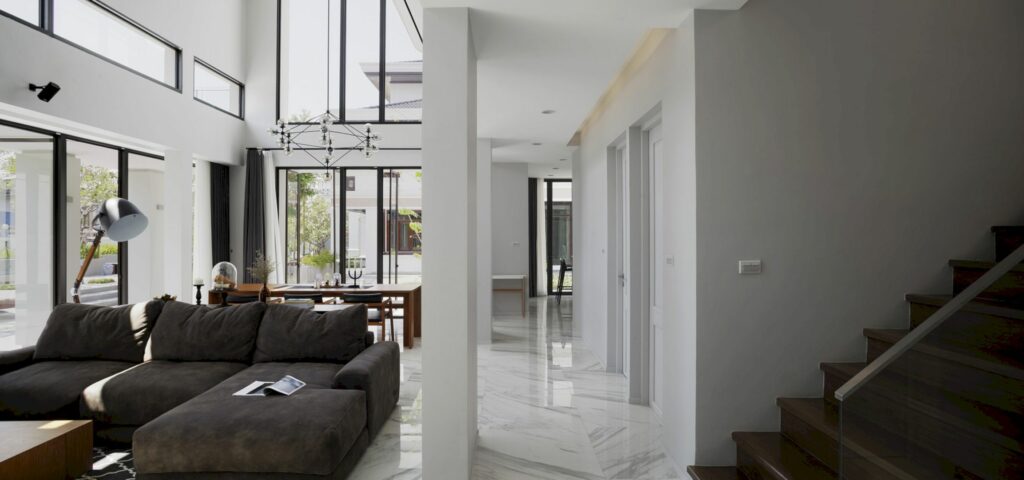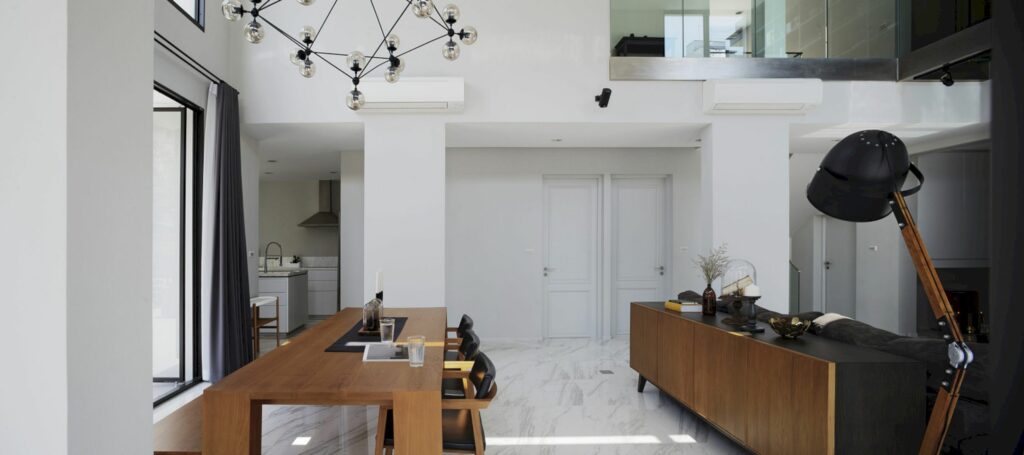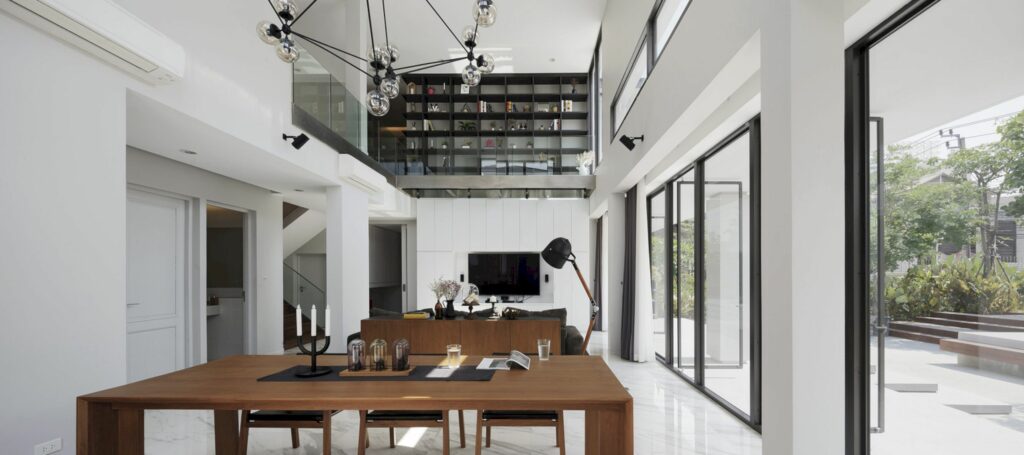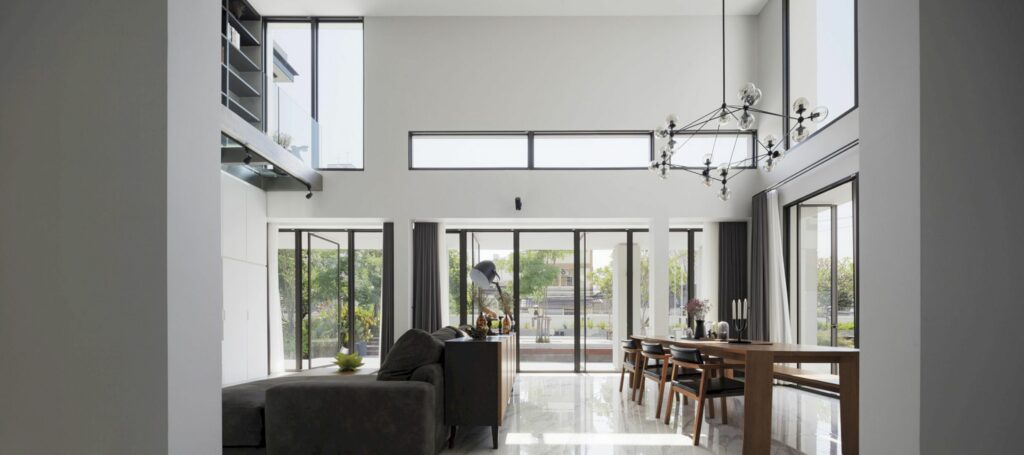 This house's interior space is designed and developed to be more effective and functional. While the original building used corridors to connect the separate rooms, this transformation project focuses on creating an open-plan space to connect the living area at each point.
Intamara 29 House Gallery
Photographer: Soopakorn Srisakul