HYLA Architects completed a semi-detached house project in 2018 called Openly Screened. This house is located in Chiselhurst Grove, Singapore on a site of just 245 m2. With a very open and spacious feel, this house is transformed into a cozy living space for its occupants.
Design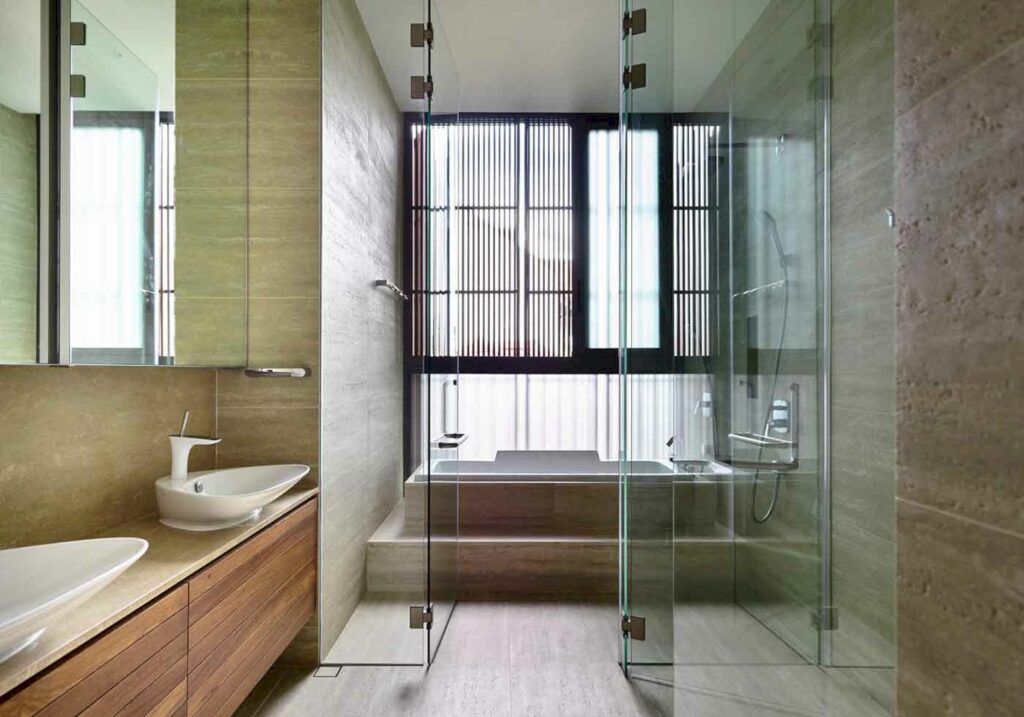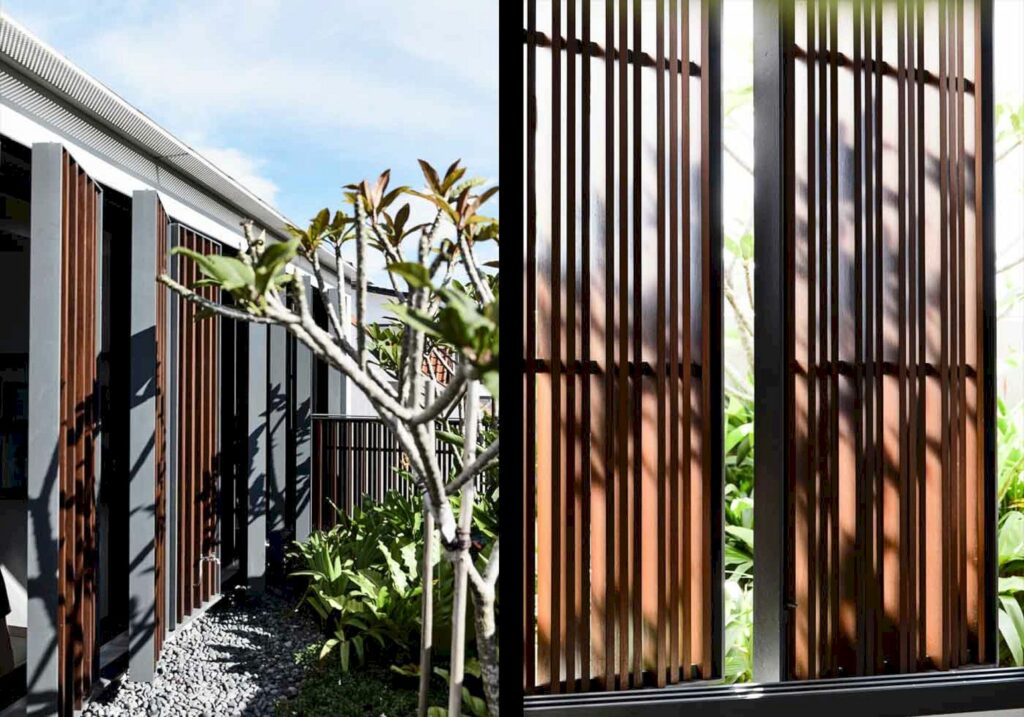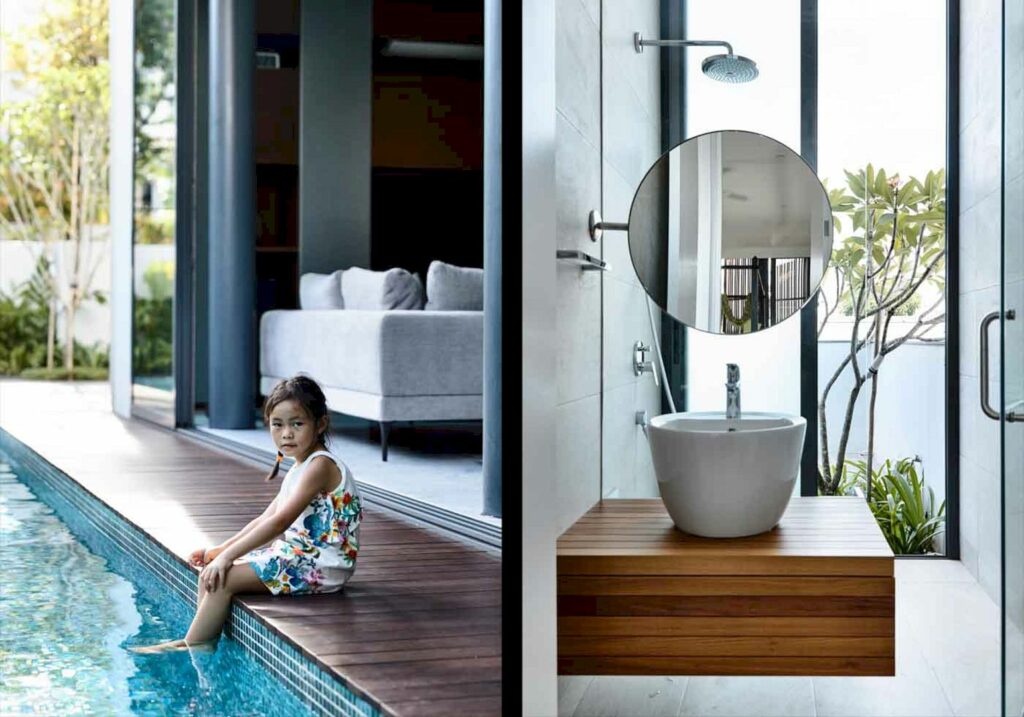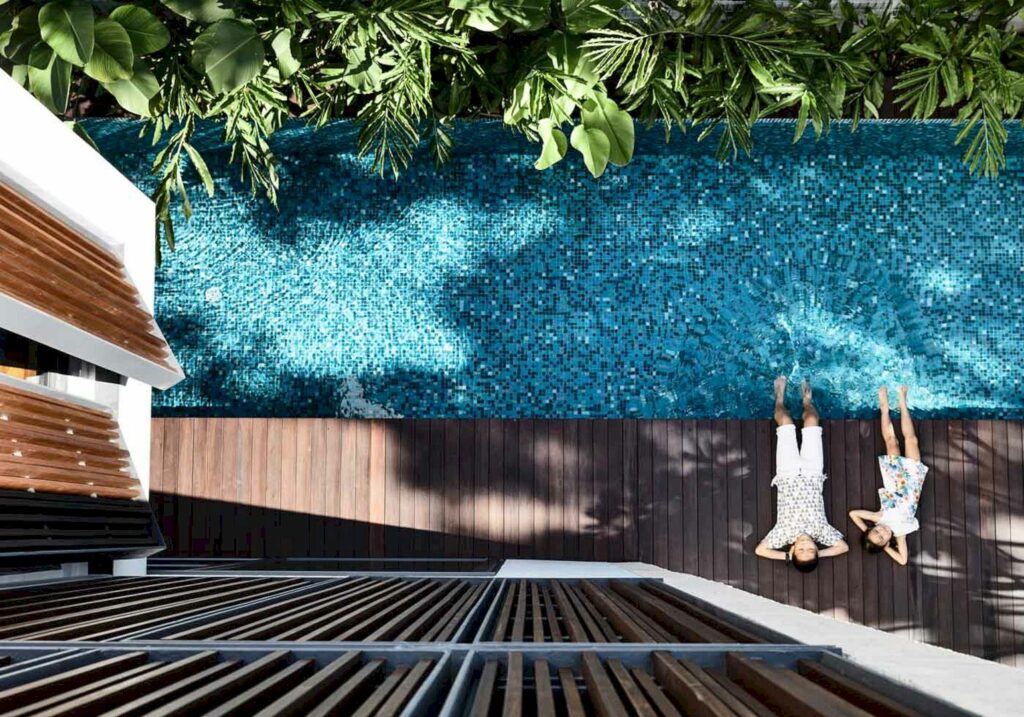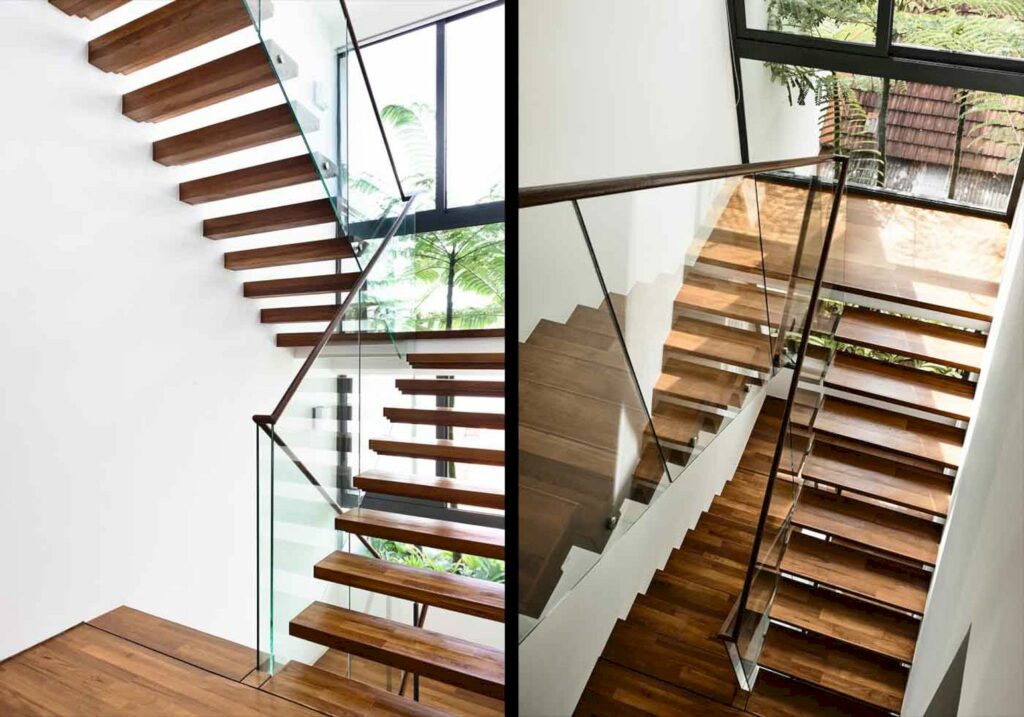 Providing all the spaces that the owner wants in a site facing west with just 245 m2 in size is the main challenge of this project.
There is a small basement in this house that is used for utility areas so the architect was able to design an open-plan living, dining, and dry kitchen area facing a lap pool with a wet kitchen, powder room, and lift on the first storey.
Spaces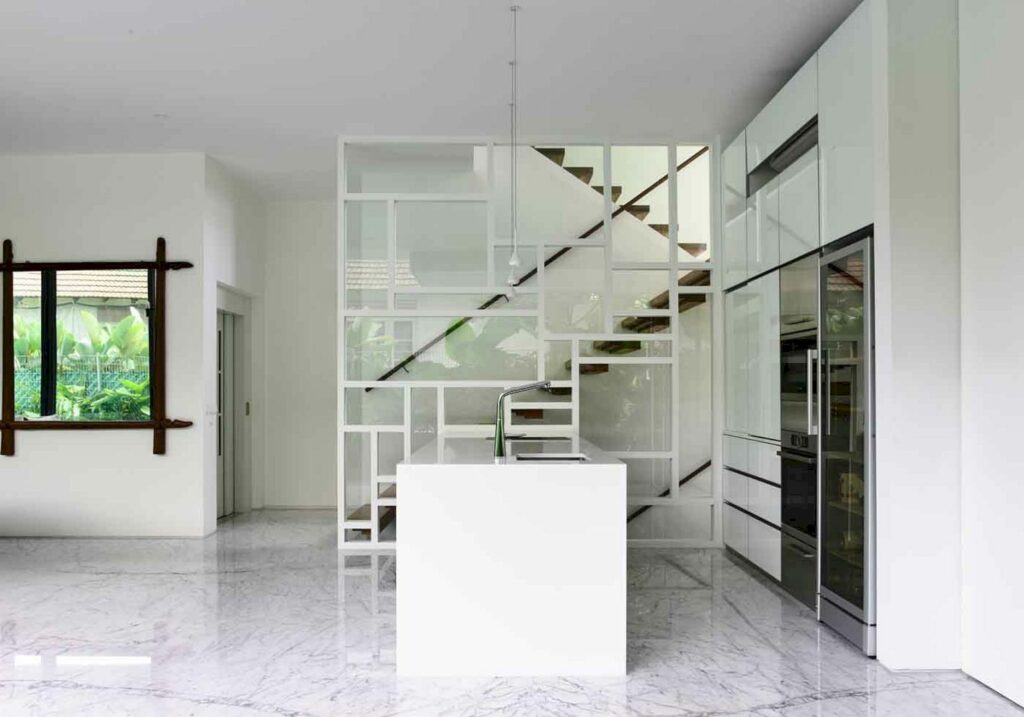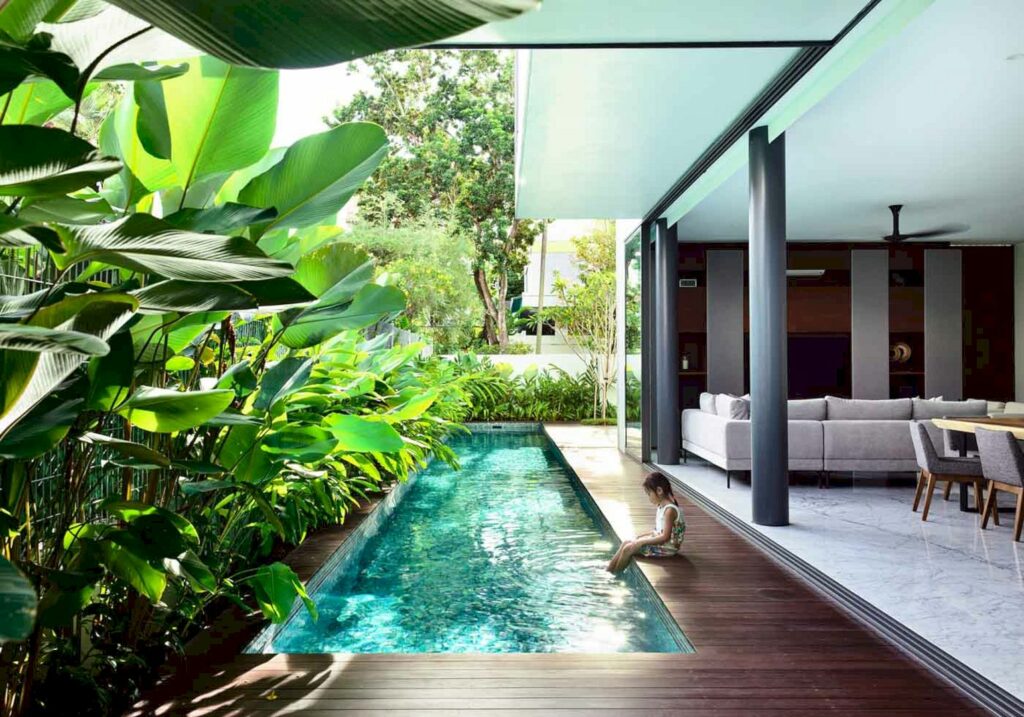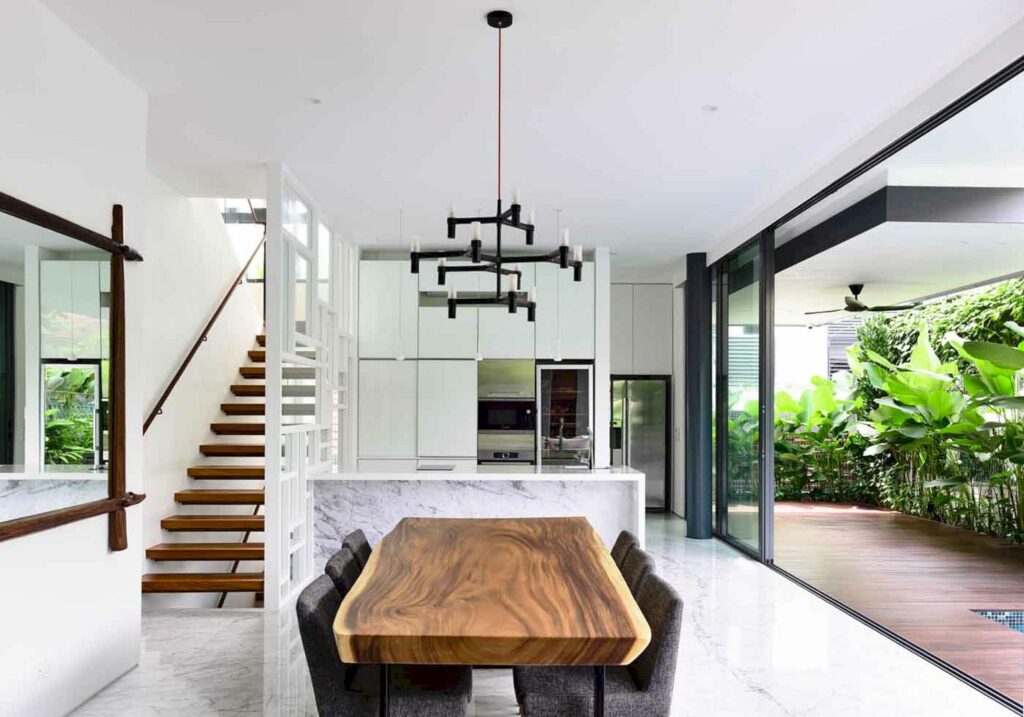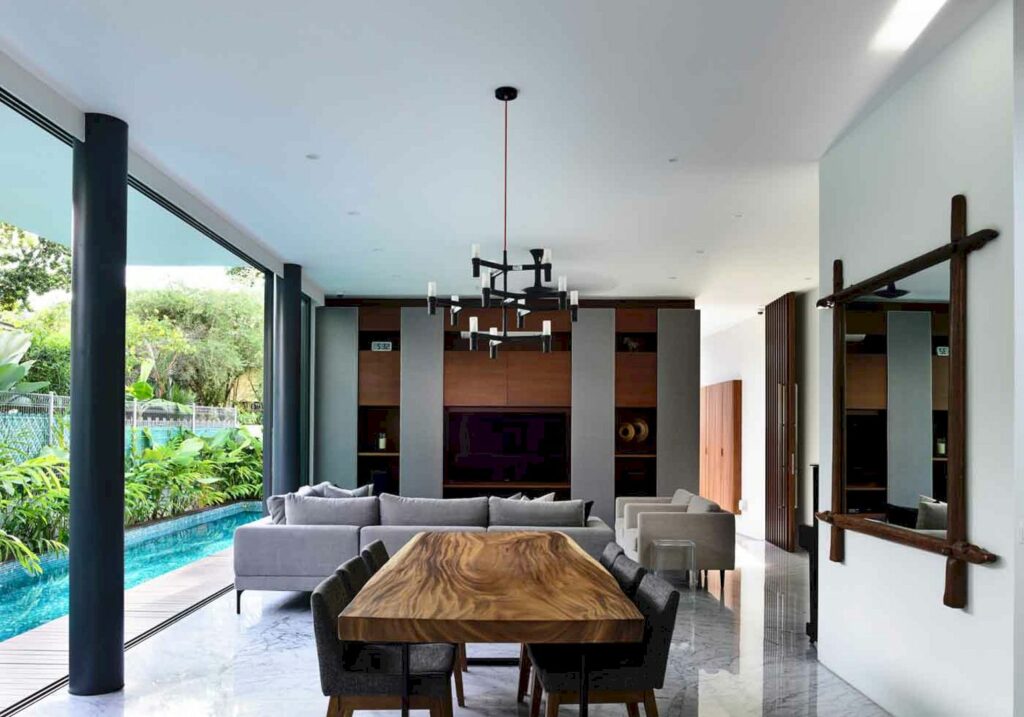 There are four bedrooms with ensuite bathrooms and also with glass doors showers, a study, and a family room on the upper levels of the house. Bathroom remodels with a tub to shower conversion and custom shower enclosures may be required to achieve the look and design of these ensuite bathrooms as the shower doors bring out the look more. Timber screens behind the concrete wall shade the bedroom levels from the dazzling sunlight.
Details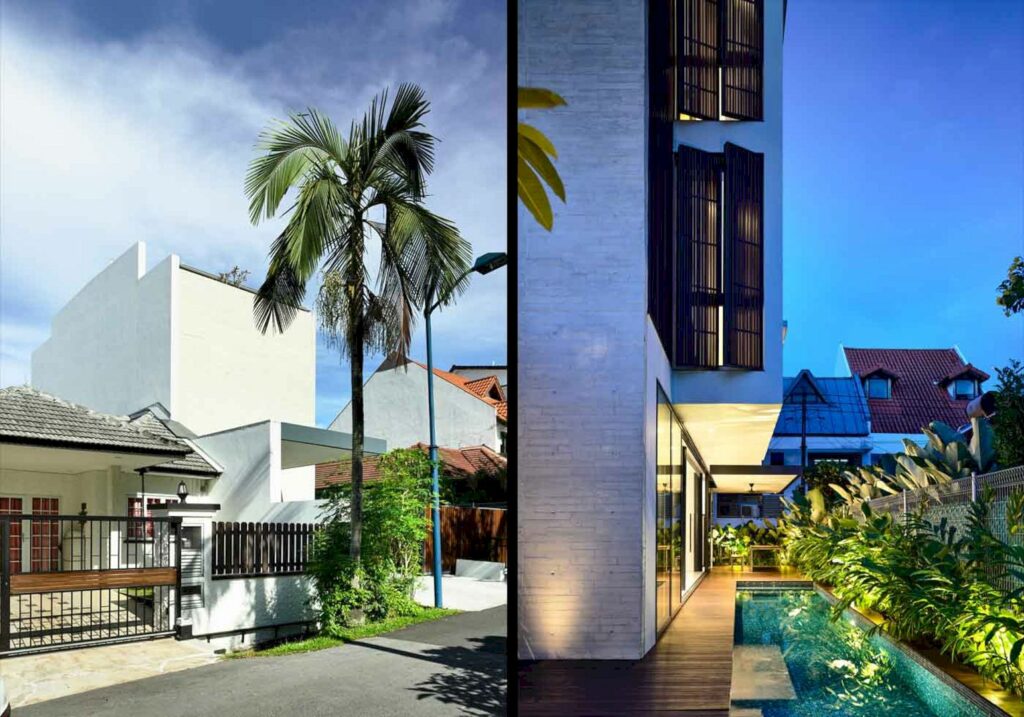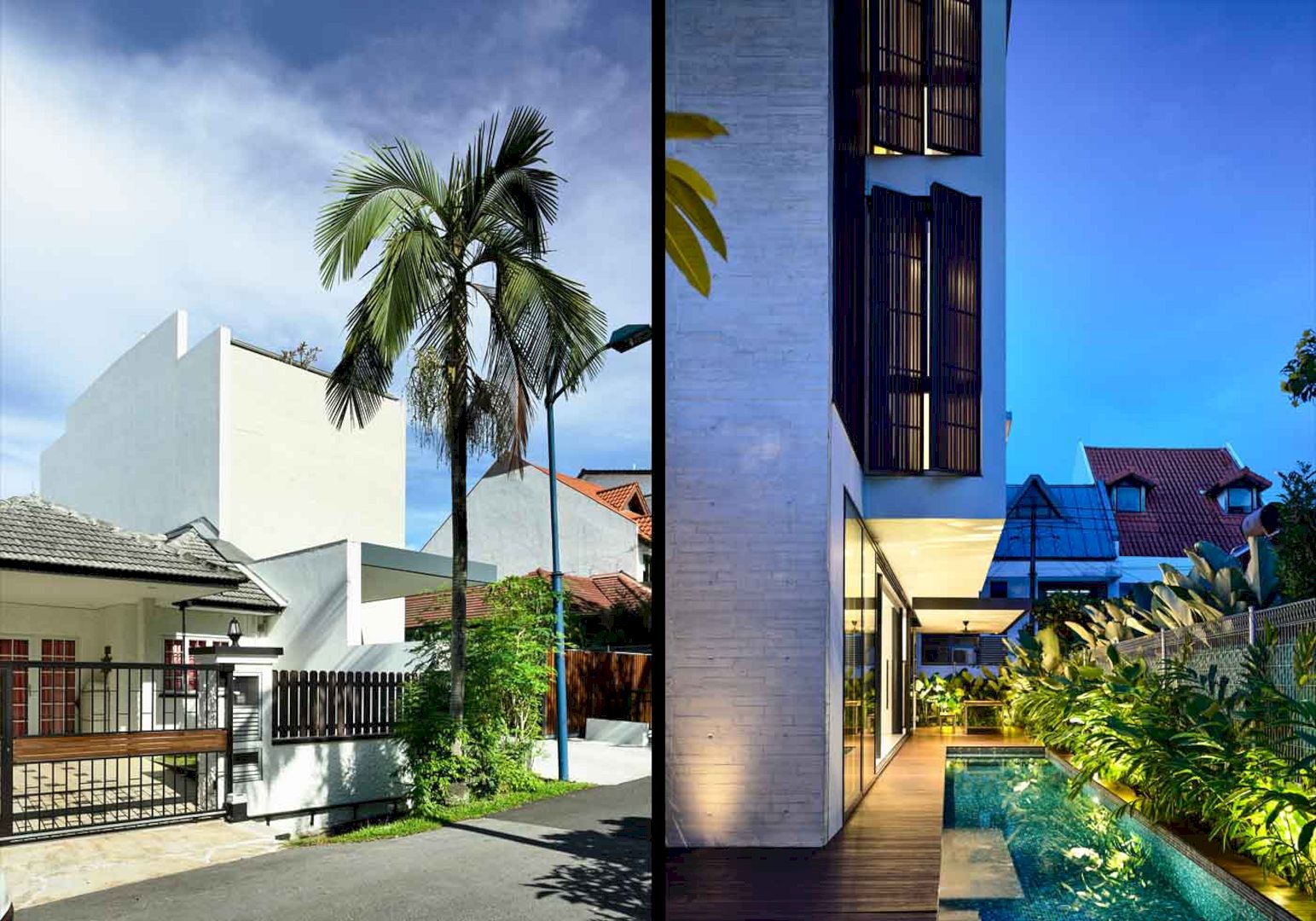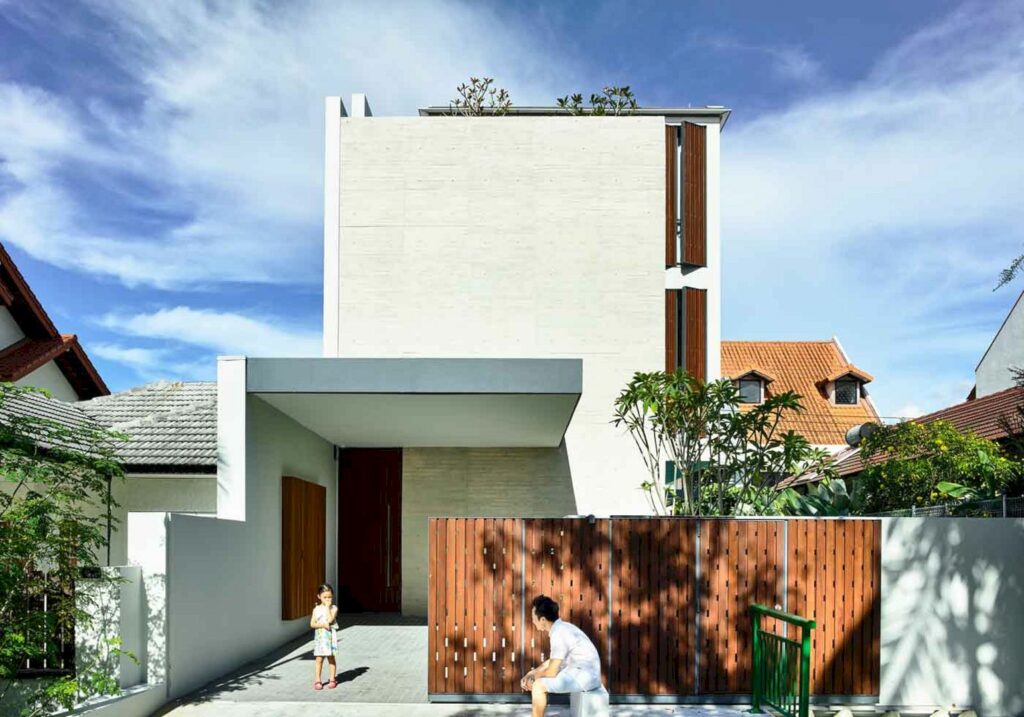 The front facade of the house is shielded from the western sun thanks to the timber. The staircase that has a tapering section is designed to face a planting strip.
It is a house that is completely private from the street but still has a very open and spacious feel. The design of this house can show everyone that they can have everything needed for their family without a large site.
Openly Screened Gallery
Photographer: Derek Swalwell