Located in West Coast Grove, Singapore, Custom Shades is a 2019 project of a terrace house completed by HYLA Architects. It is a house that has three sides and each of them faces different views and orientations.
Design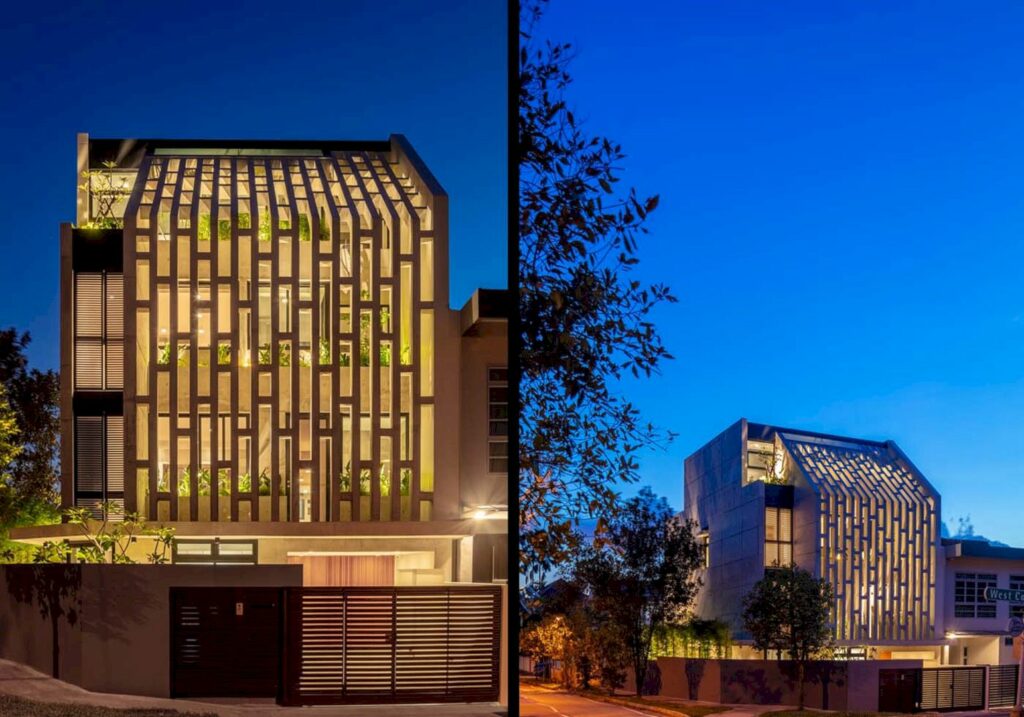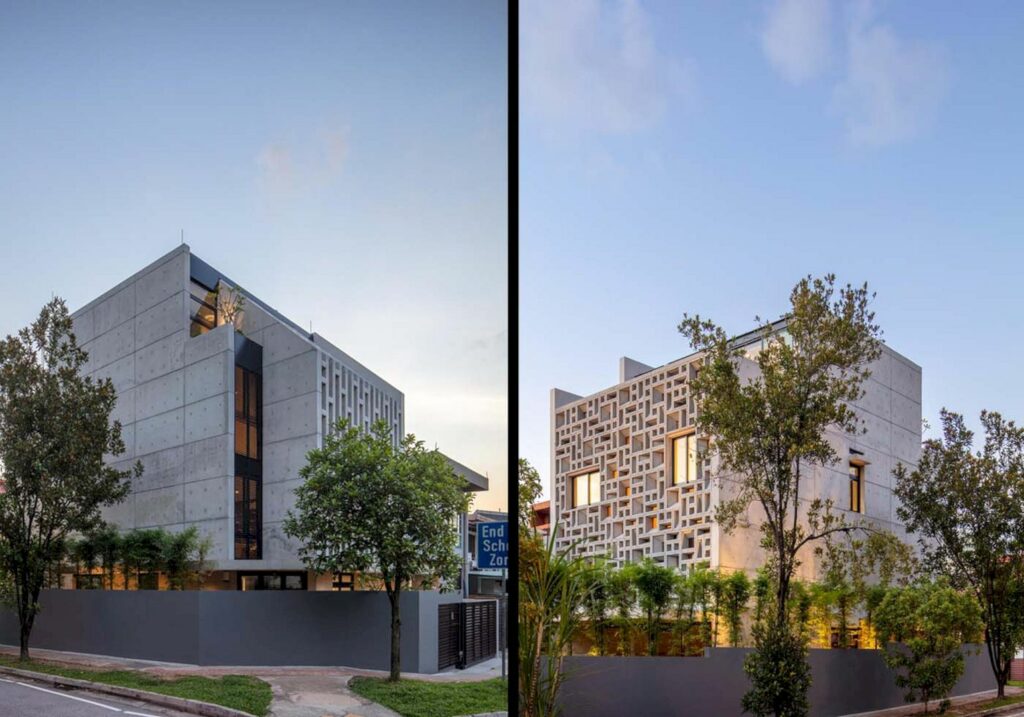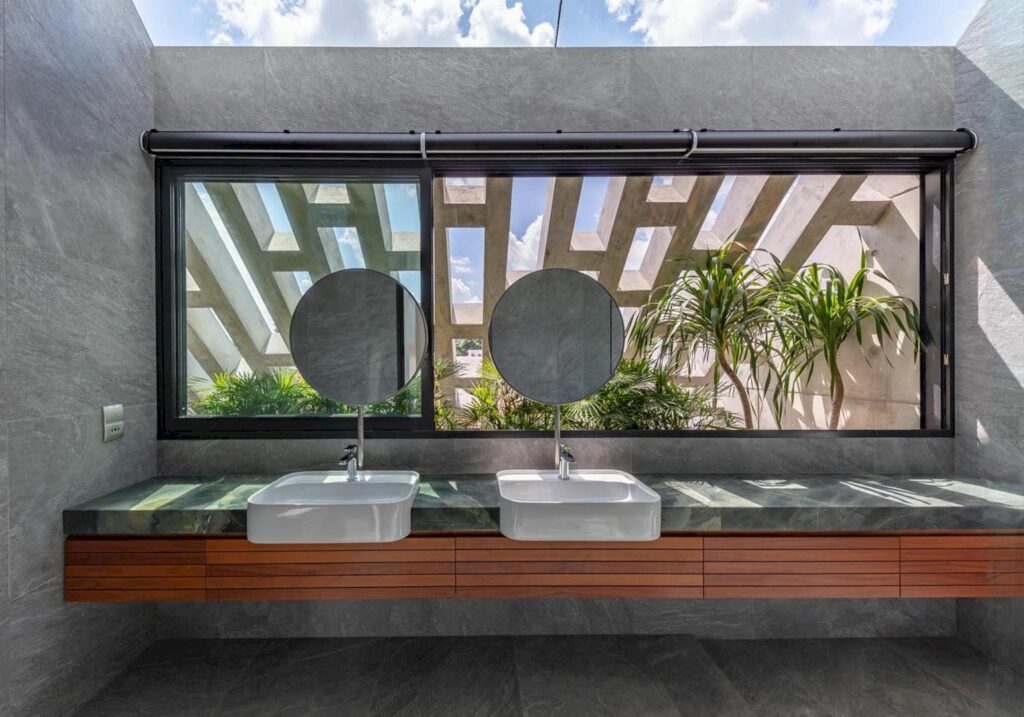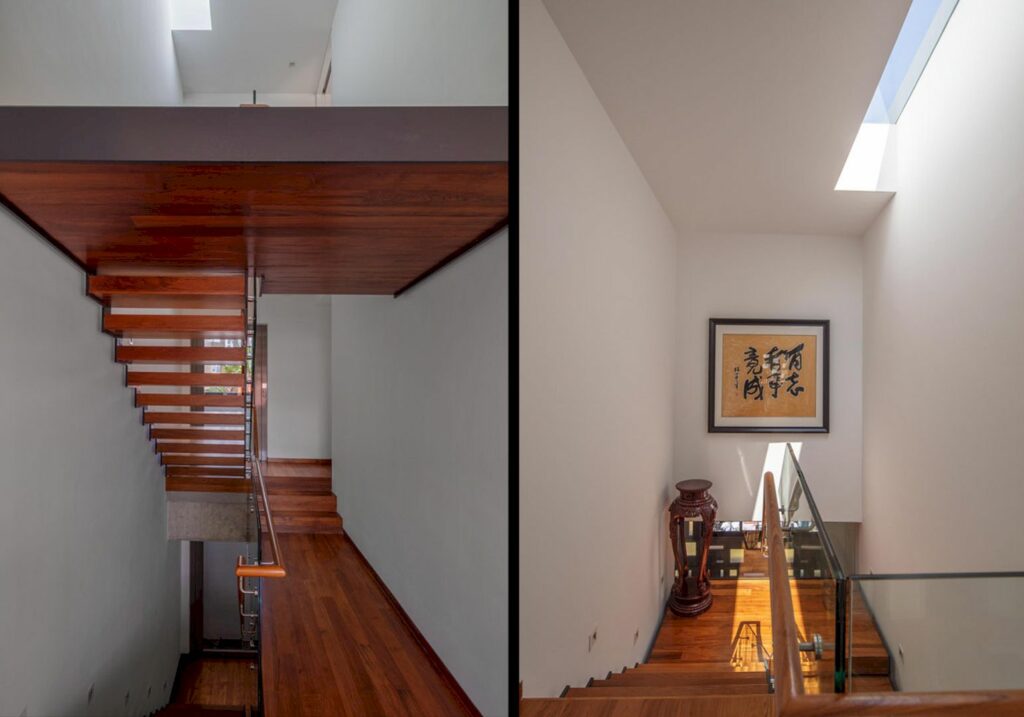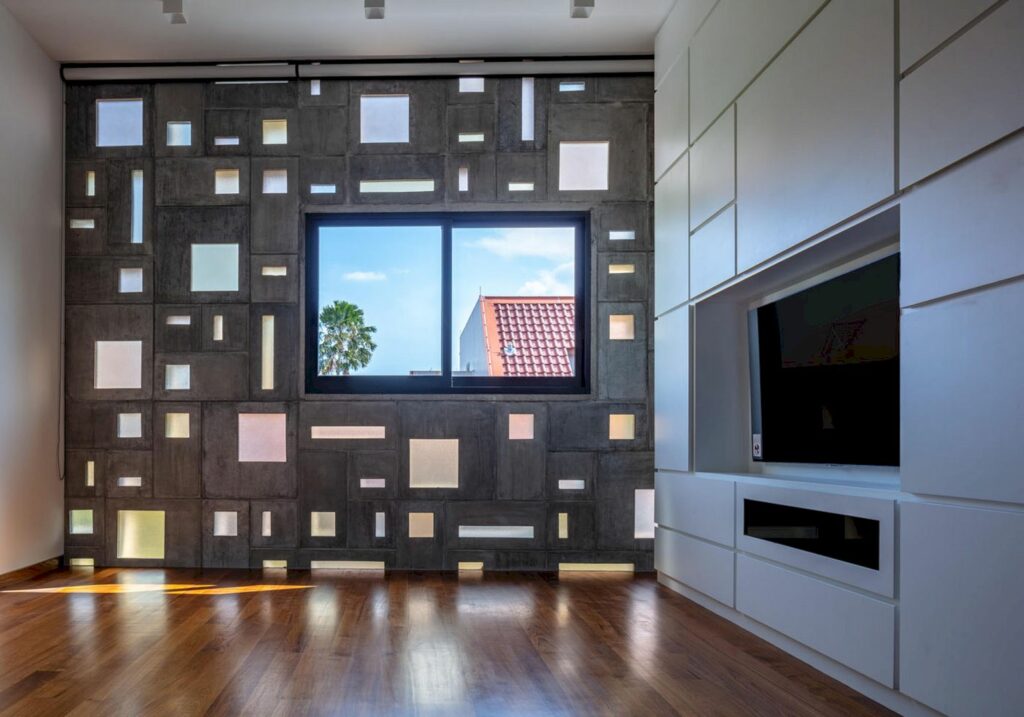 This house has an east-west orientation, making sun exposure a primary parameter in this project design. Attendant noise and privacy from a primary school are also issues that need to be resolved.
The setbacks are inverted with the larger setback facing the rear is the unusual planning requirement for this house to remain consistent with the existing street block. It is one of the instrumental and contextual factors for design development.
Orientations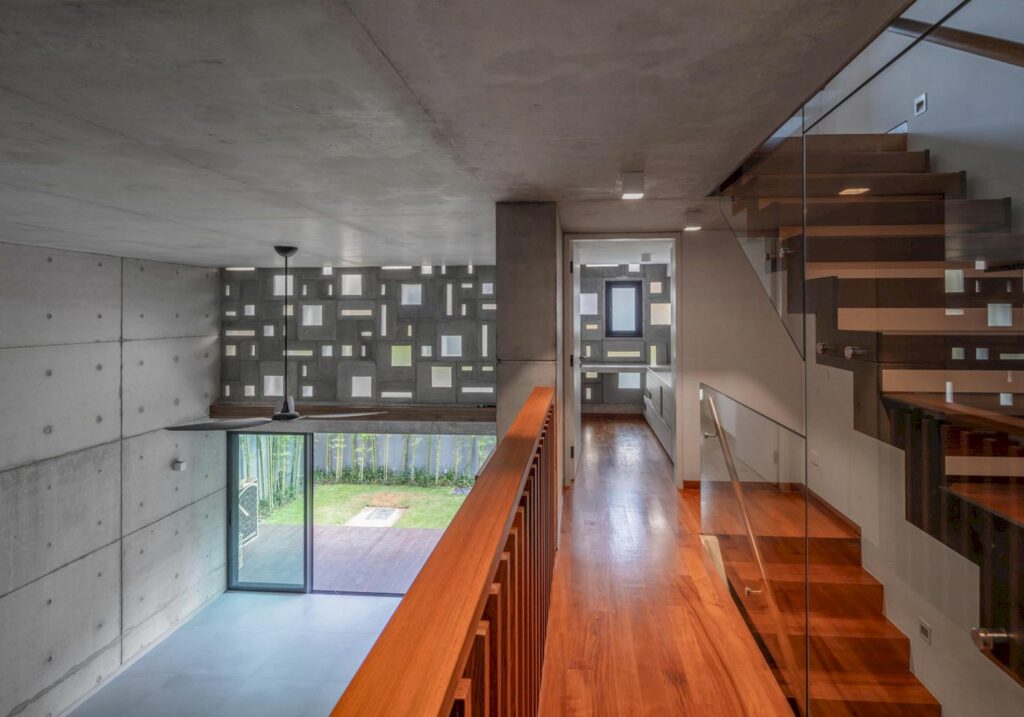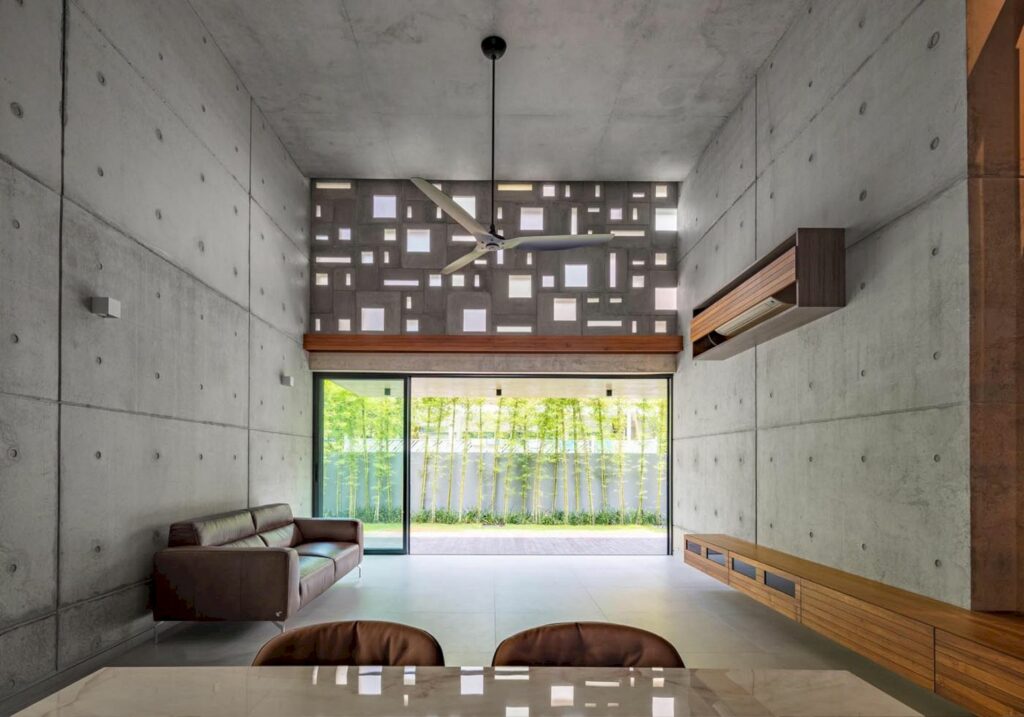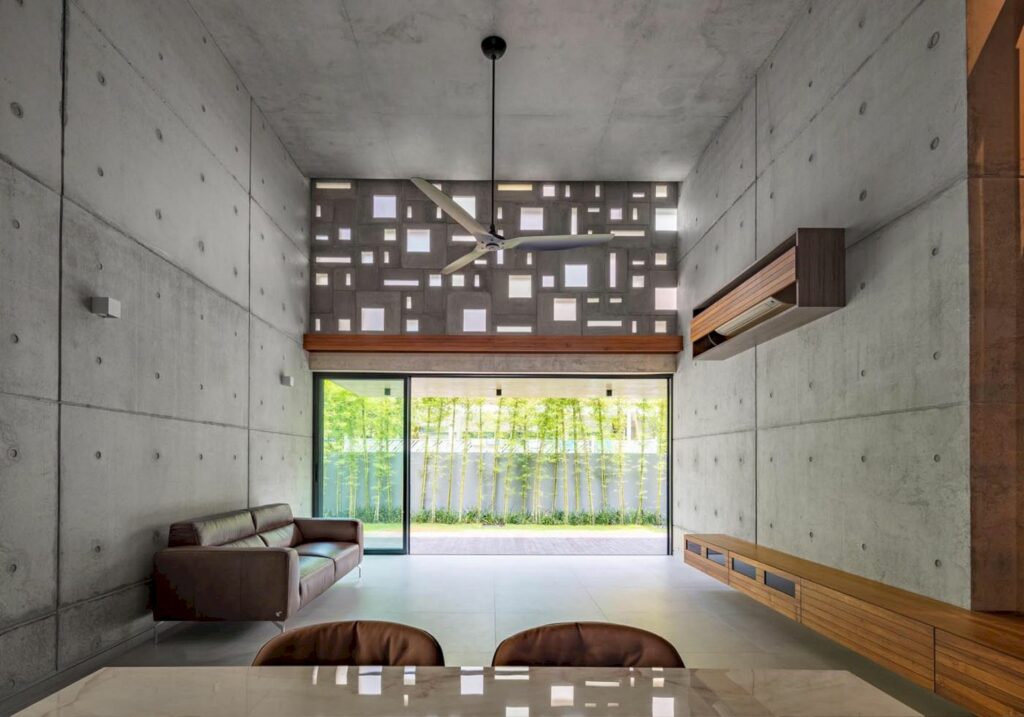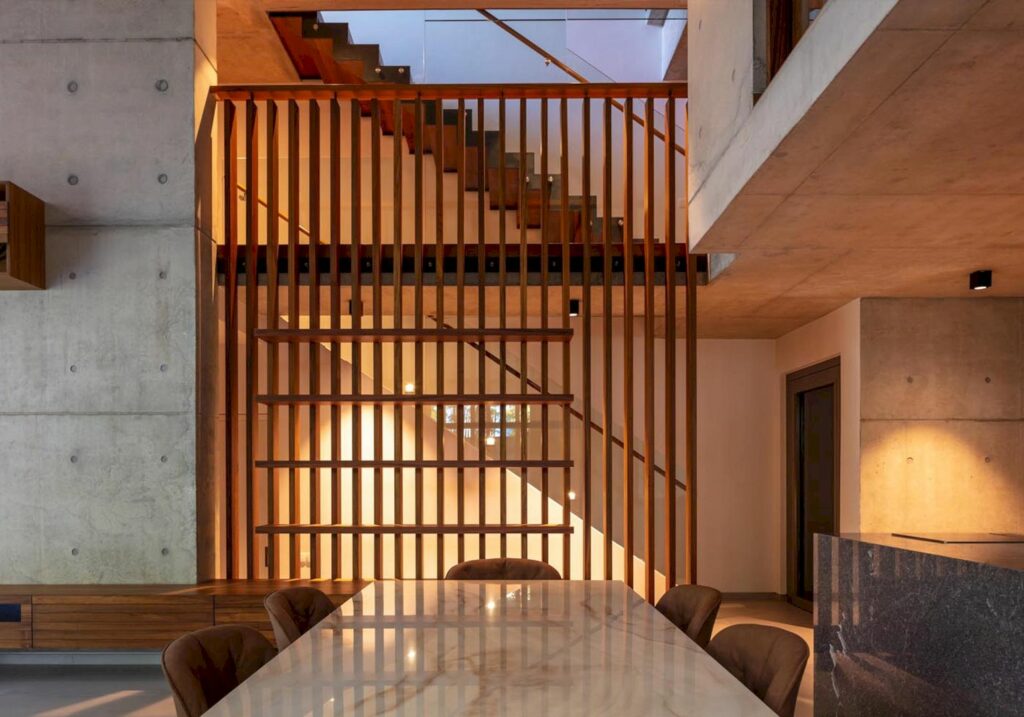 The three sides of this house face different orientations and views so each of them has a different strategy as well.
The first side is an almost blank off-form concrete wall that can shield noise and view from the school. The second side is a light and breezy concrete screen with lush planting that encloses an outdoor space.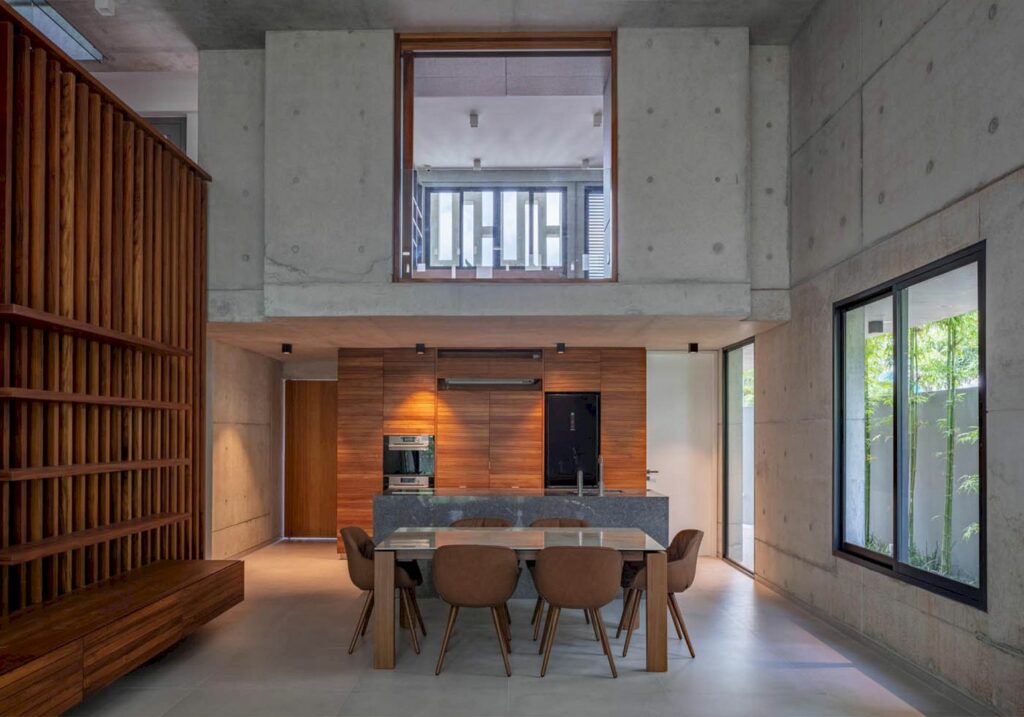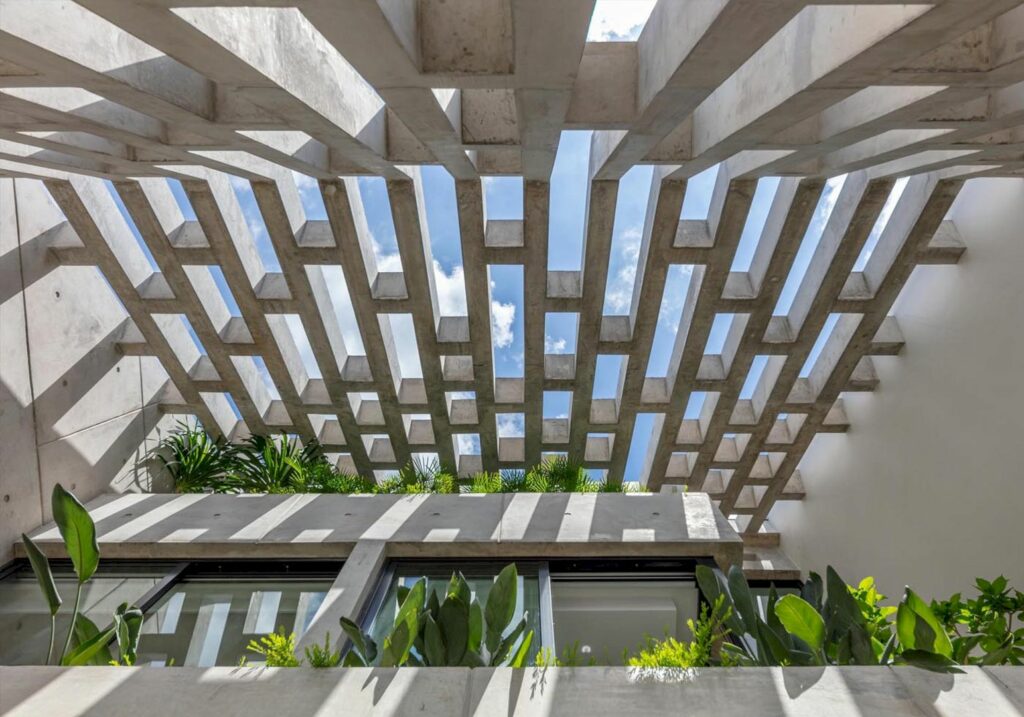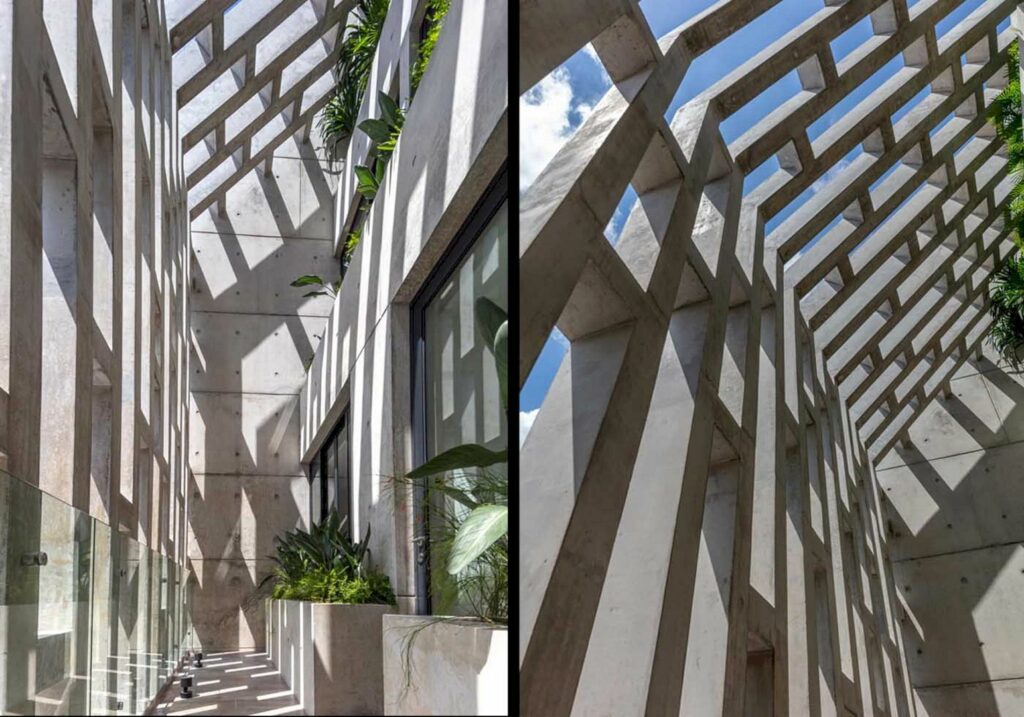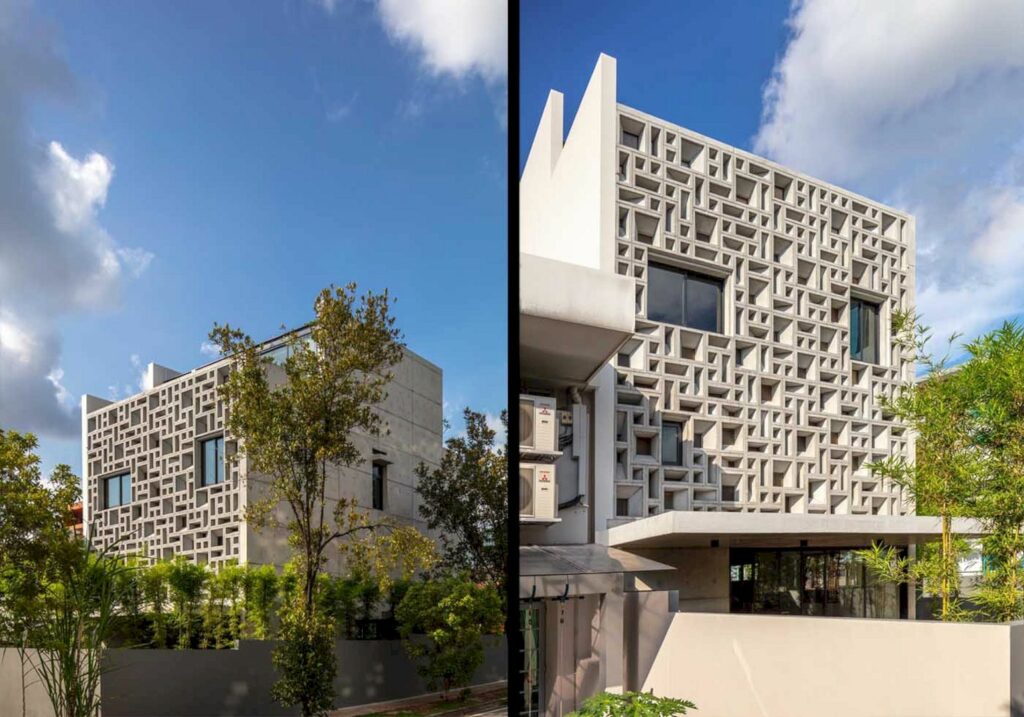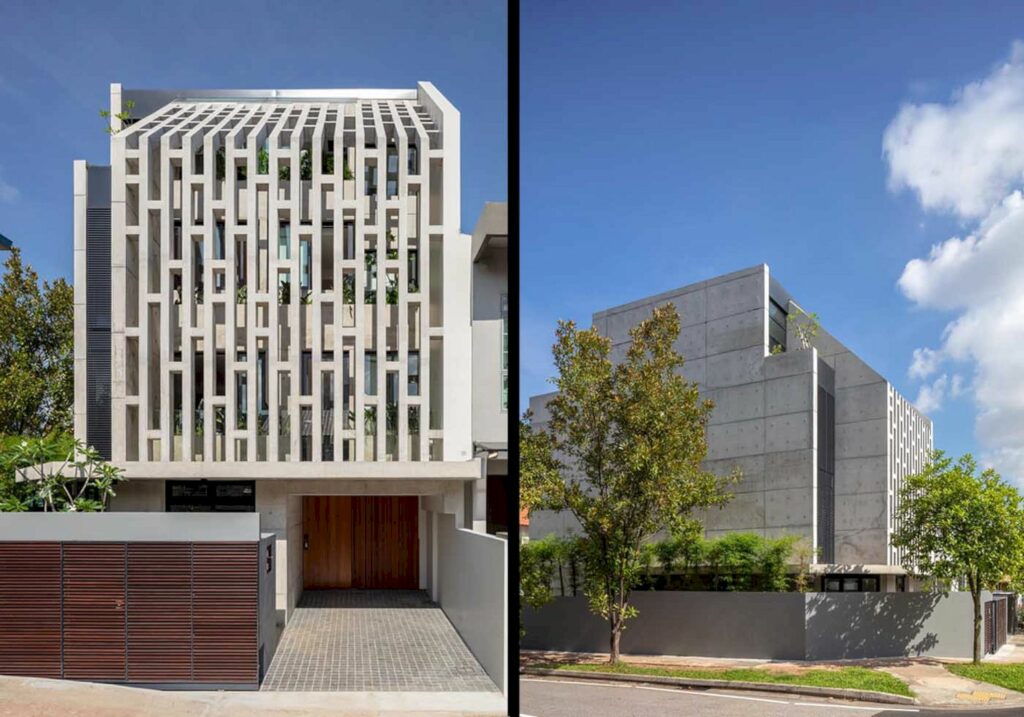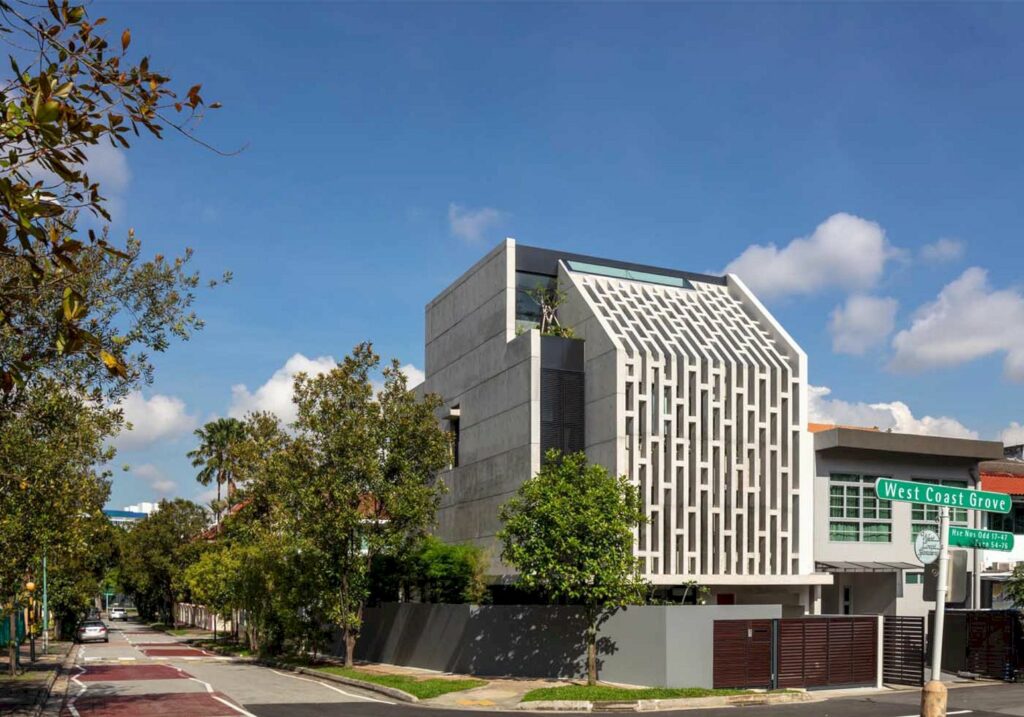 The third side can be found on the rear. There are custom-made pre-cast concrete blocks that give privacy to the main living area from the neighbor. Its sized openings are glazed with a combination of clear and stained glass.
Custom Shades Gallery
Principal Architect: Mr. Han Loke Kwang
Assistant Architects: Tiffany Ow, Thomas Ong, Zoe Lim, Michael Jimenez, Kimberly Foo
Structural Engineer: GCE Consulting Engineers
Main Contractor: V-Tech Construction Pte Ltd
Landscape Contractor: Nyee Phoe Flower Garden Pte Ltd
Interior Contractor: Custom joinery designed by HYLA Architects built by Graceful Décor Pte Ltd
Photographer: Masano Kawana