Designed by Alvaro Moragrega / arquitecto, Casa BGS is a 2018 project located in the middle of the Tapalpa forest in Mexico. It is a project that consists of two small cabins connected by a living area.
Site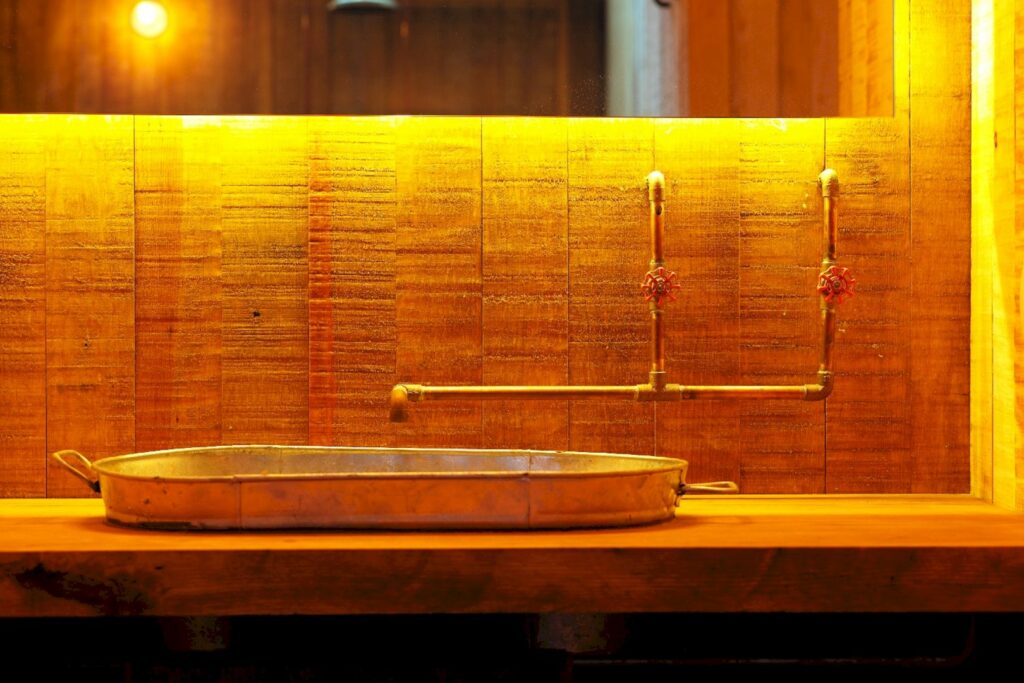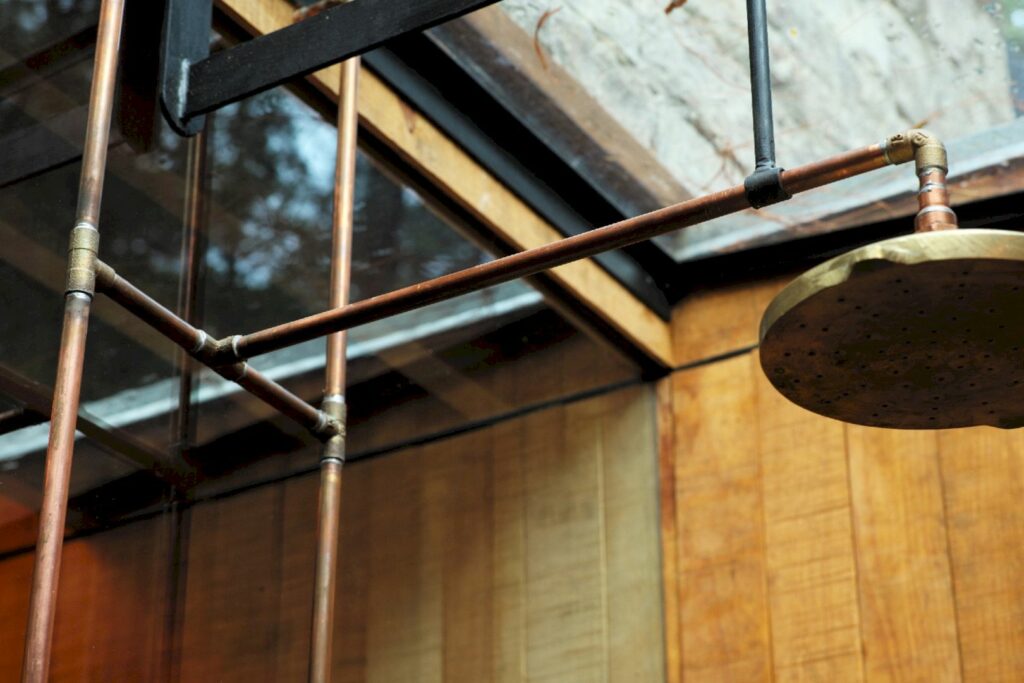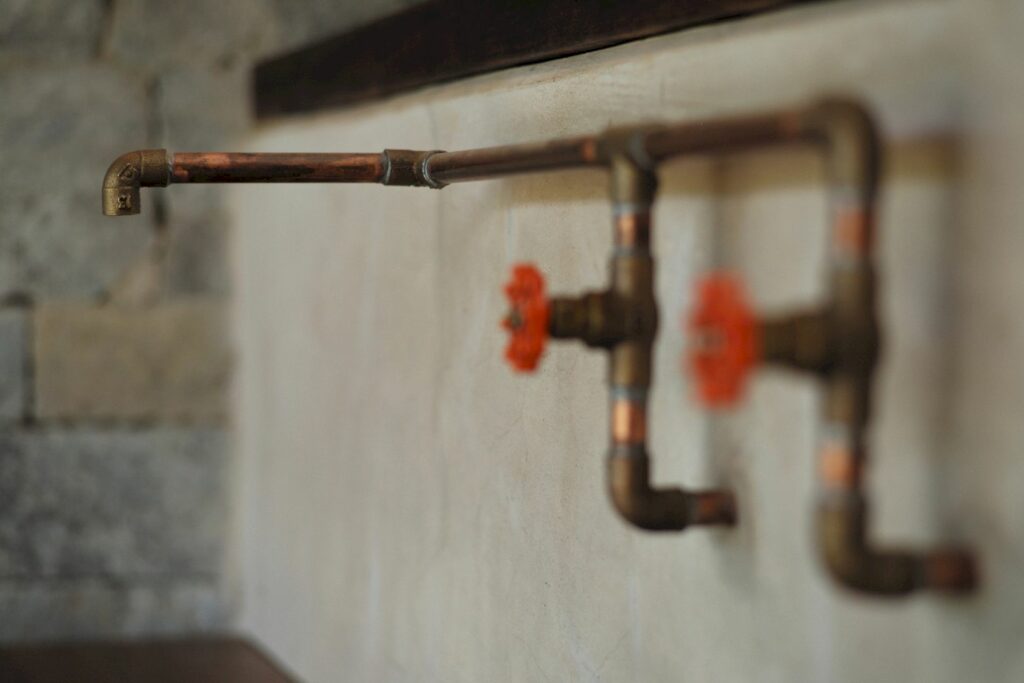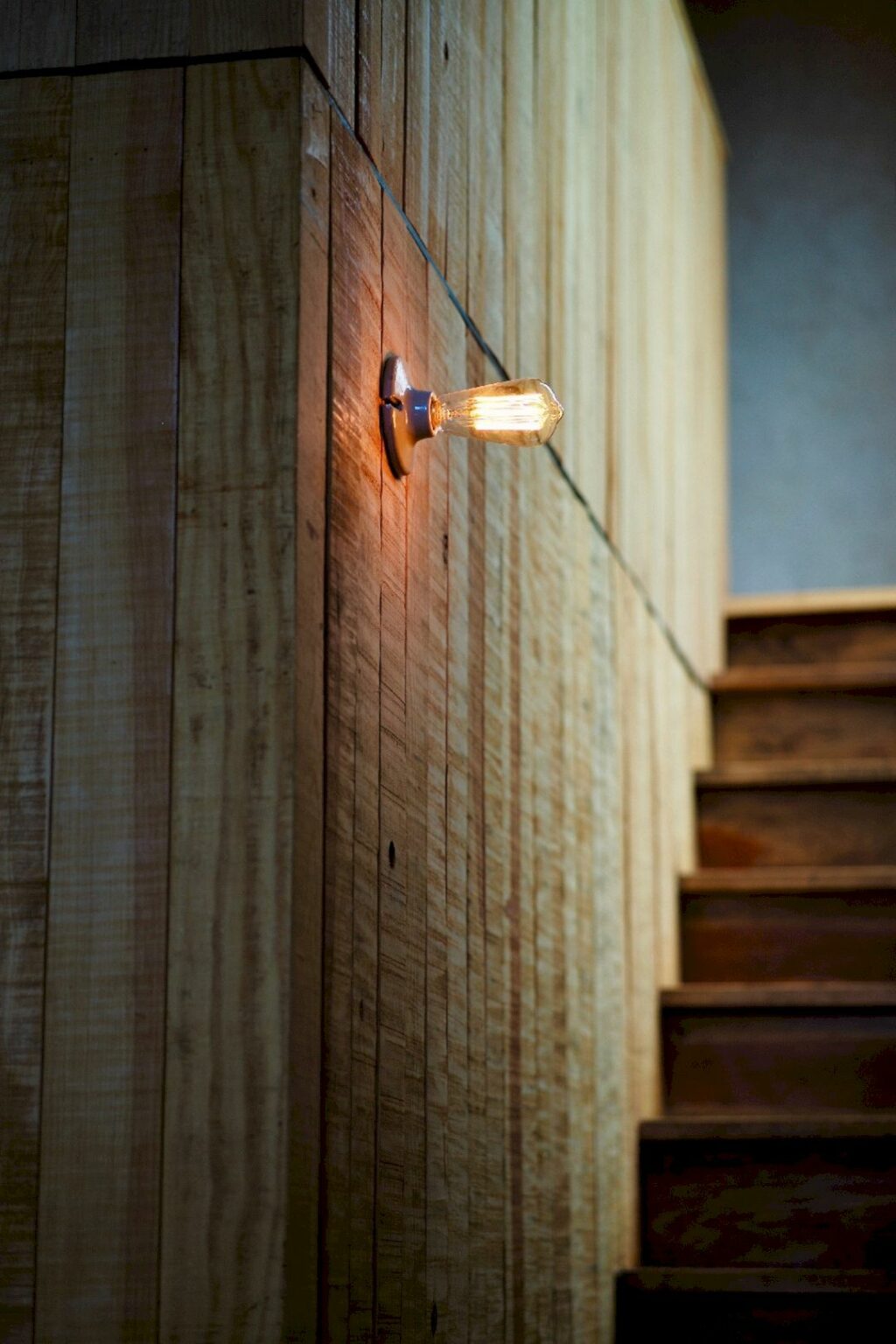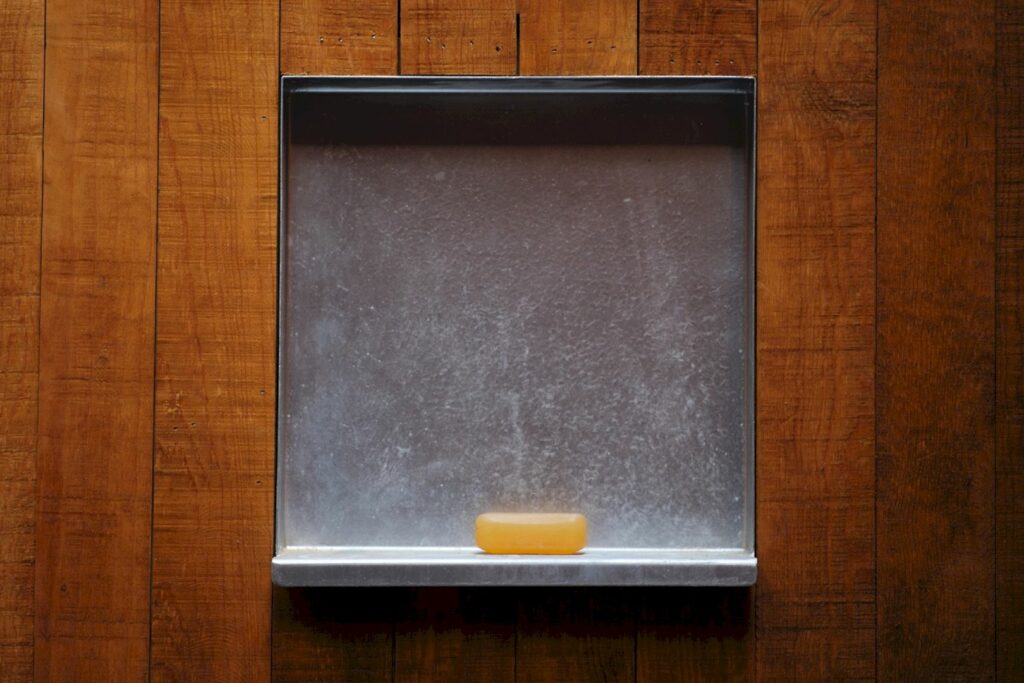 The site of these cabins is chosen after careful consideration of a lot of existing trees. In order to avoid cutting the trees, the volumes of the cabins are disposed. The freestanding placement of the building is done to respect each tree on the site.
It is not only about two cabins in the middle of the forest but also about having 4 major trees in front of the living area as a central feature of the view.
Cabins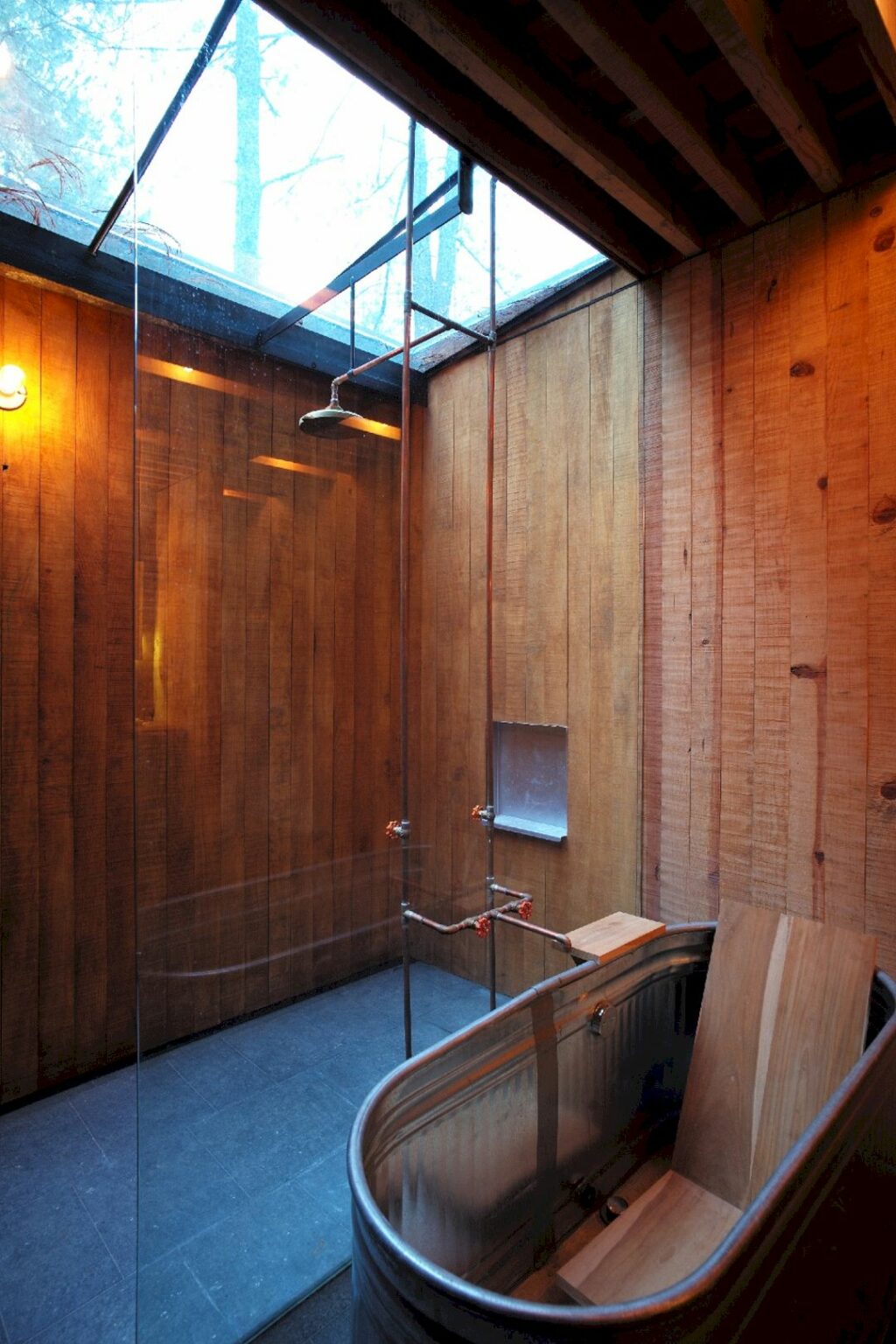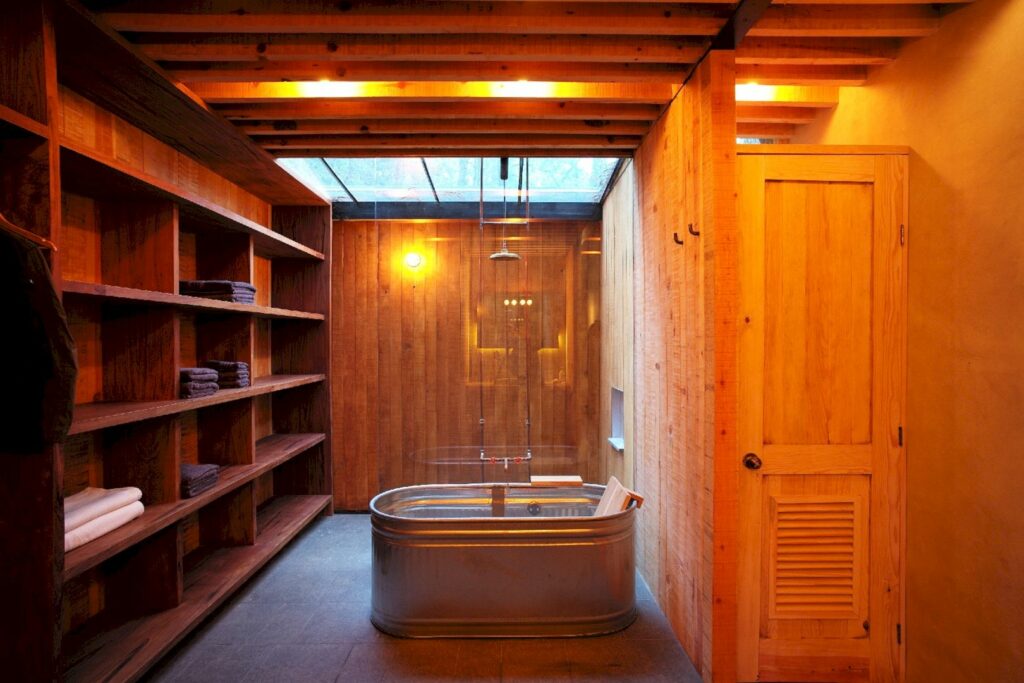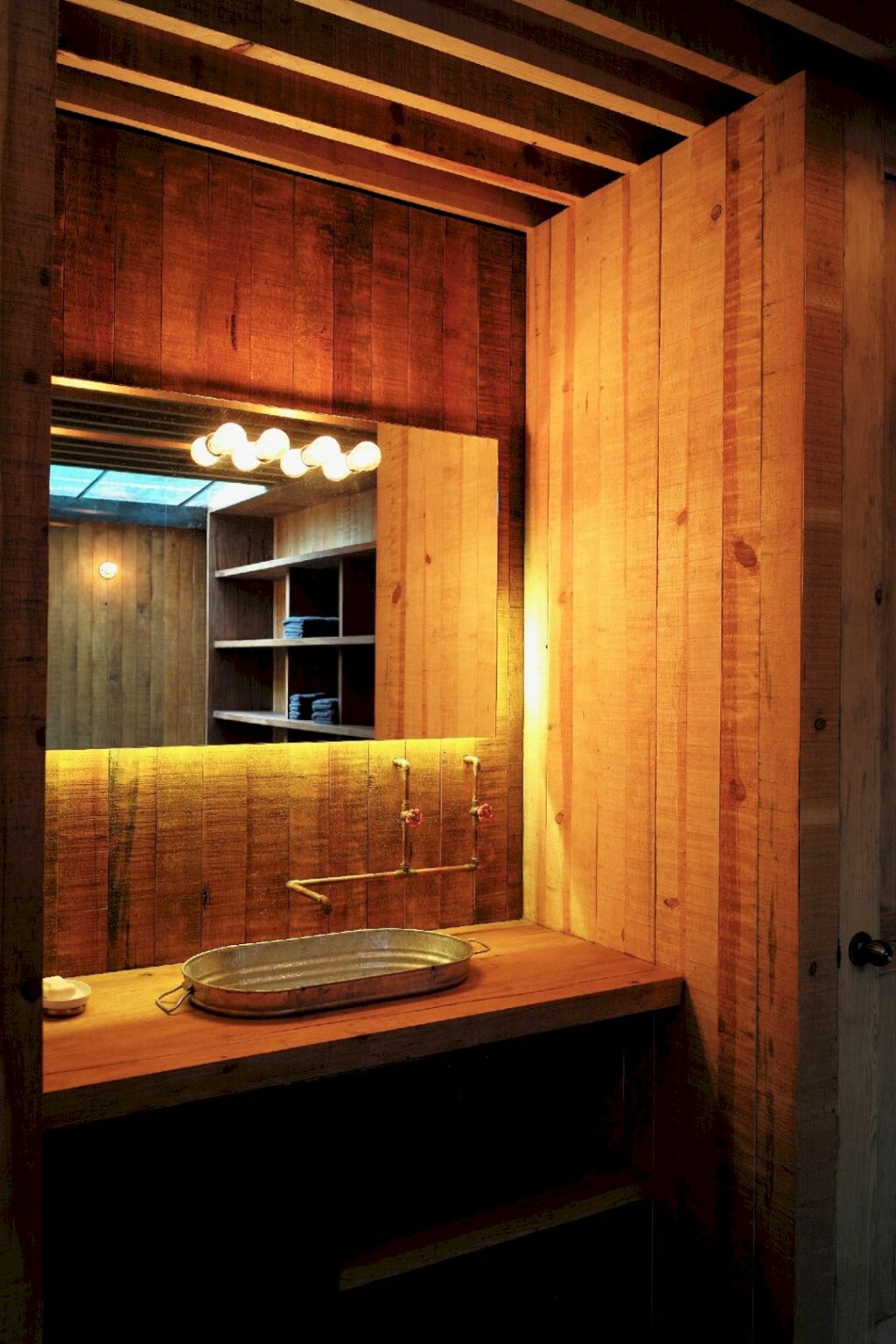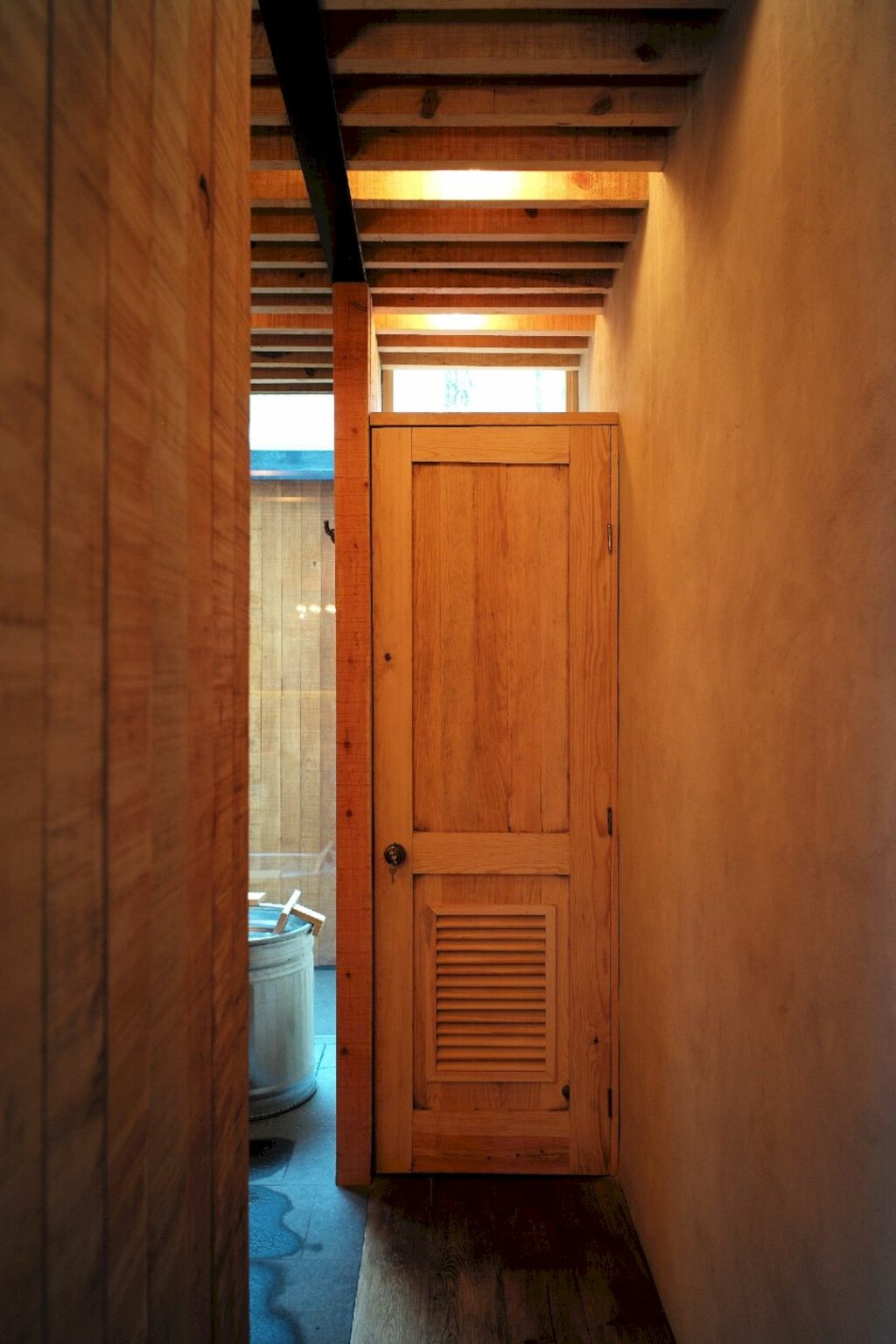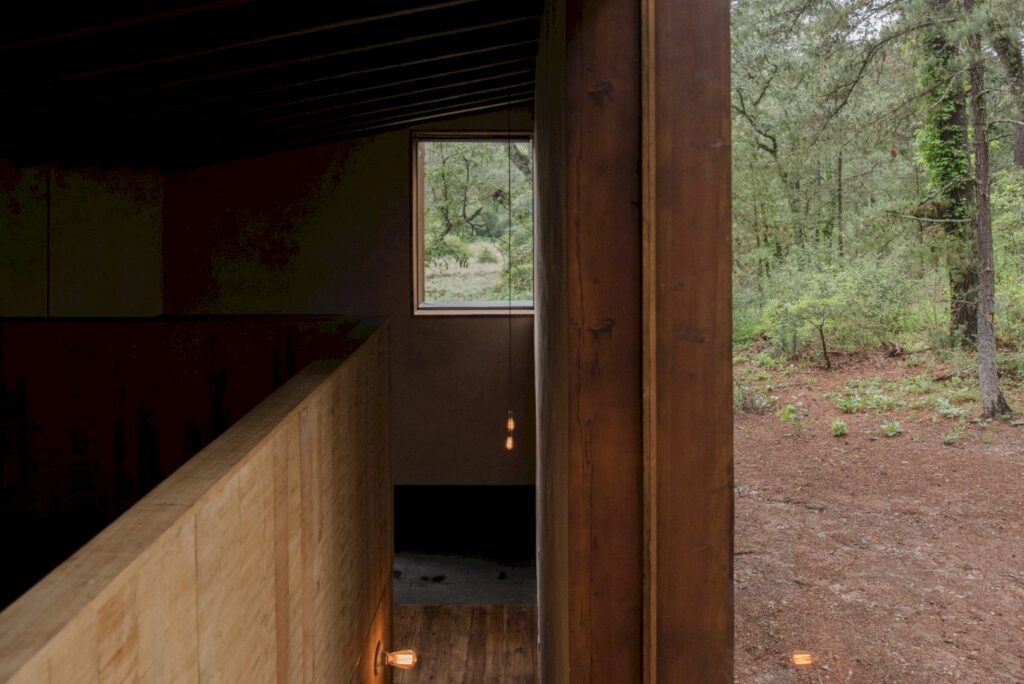 Each cabin in this project consists of a simple 2-story stone building that has some openings. The door and window frames with Douglas fir can create a pattern reminiscent of Mondrian's simplest paintings.
The main sleeping area is located under a double-height space with a fireplace. A wooden box that contains a bath area is the only element in the cabin. This box also serves as a backdrop to the headboard of the bed.
There is a second sleeping area on top of the box that can be accessed by a lateral staircase.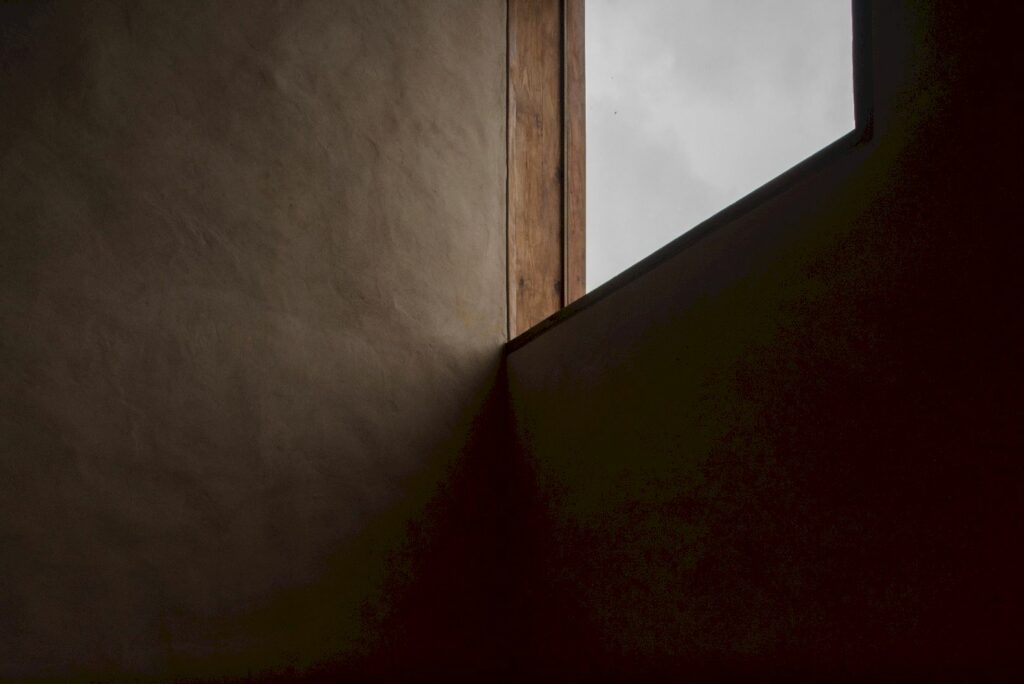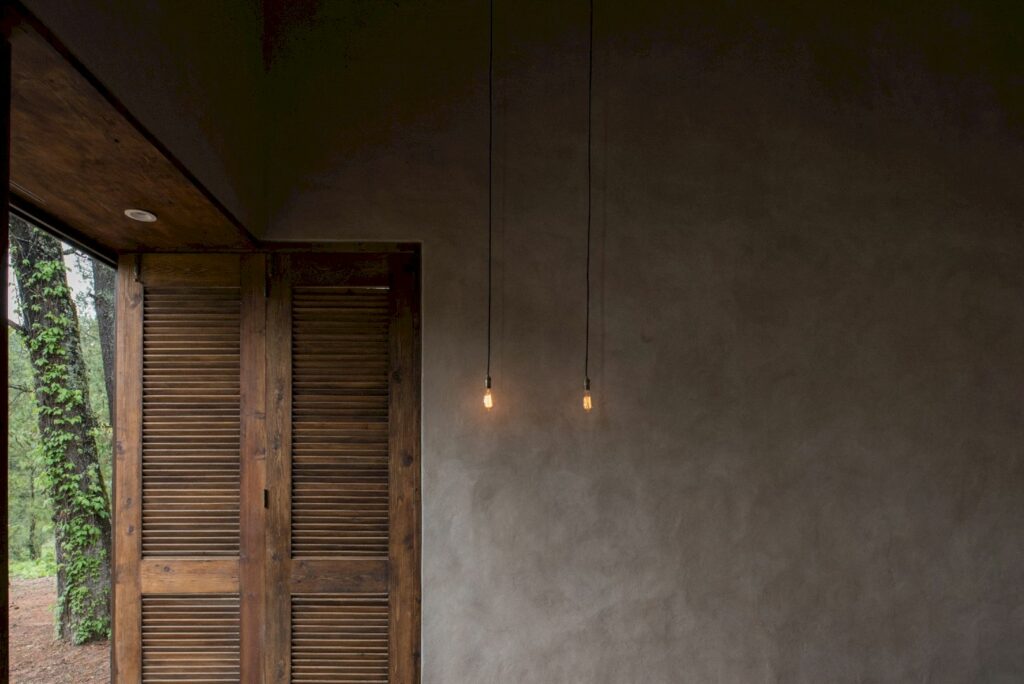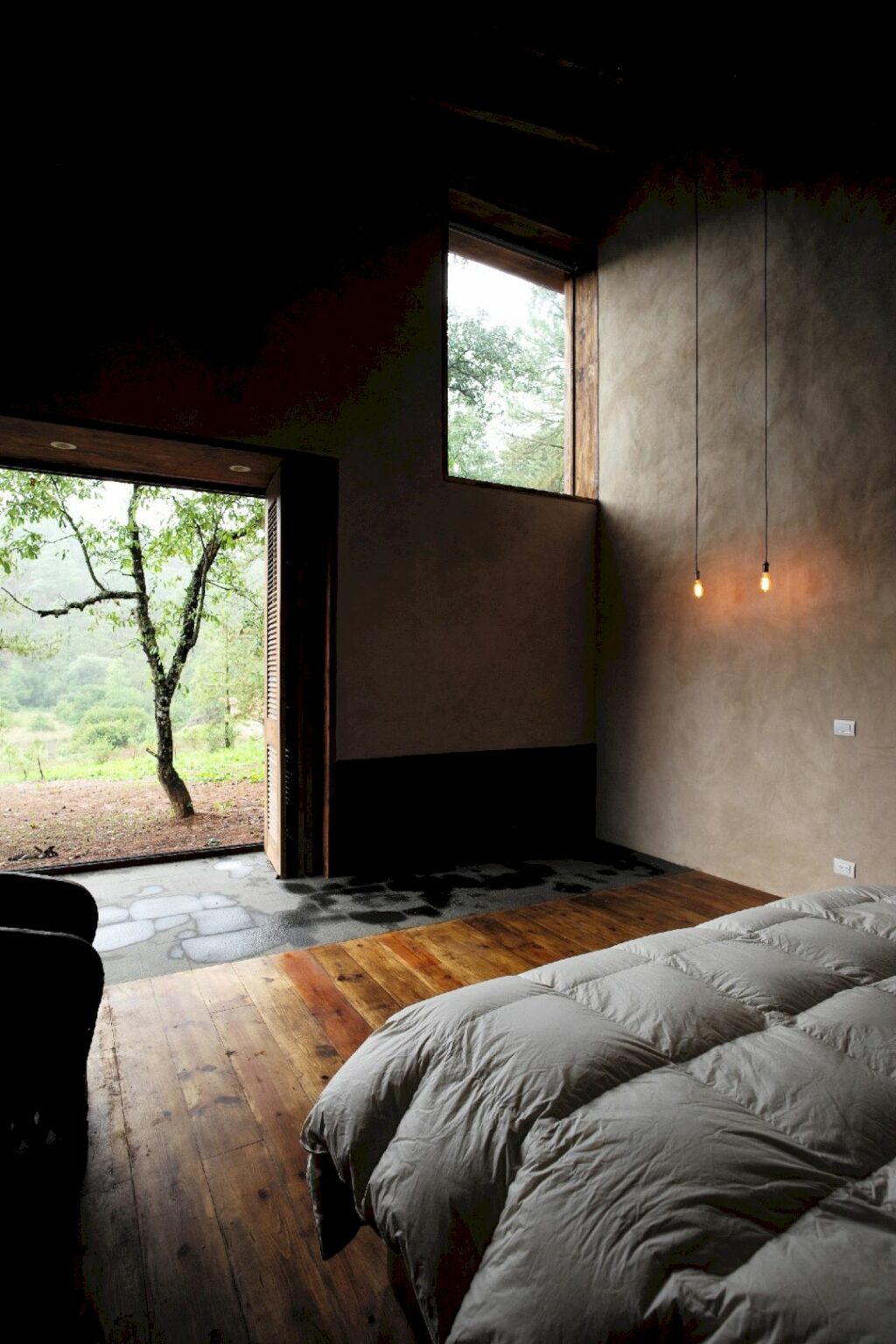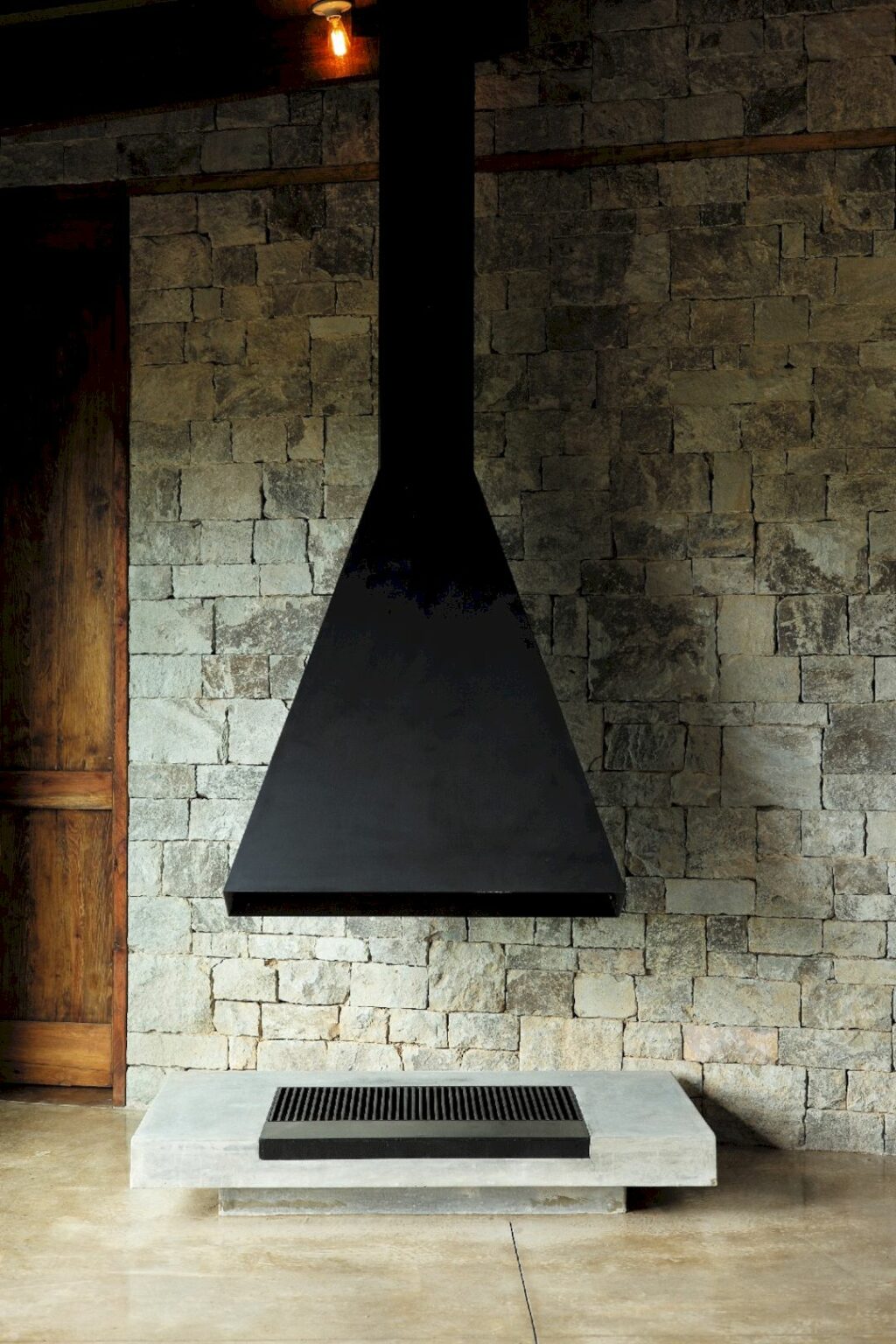 The floor of the bathroom is made of black granite and it has a trough that serves as a bathtub. The faucet is shared with a shower on the other side of tempered glass. This shower sits outside the stone cabin. The bath area is enclosed in wood, including the ceiling.
Details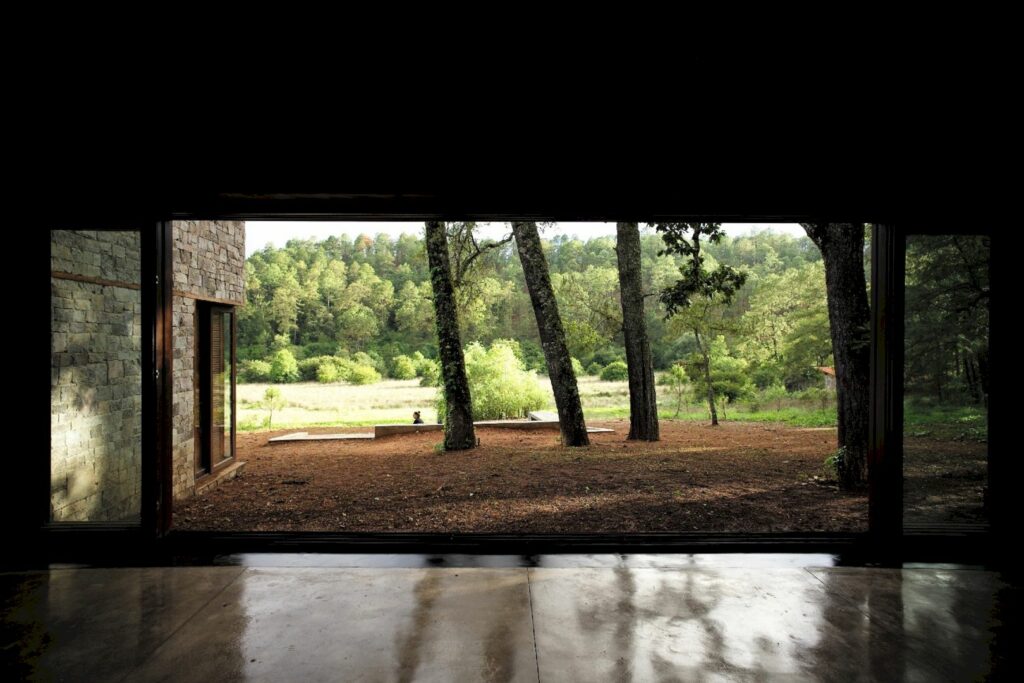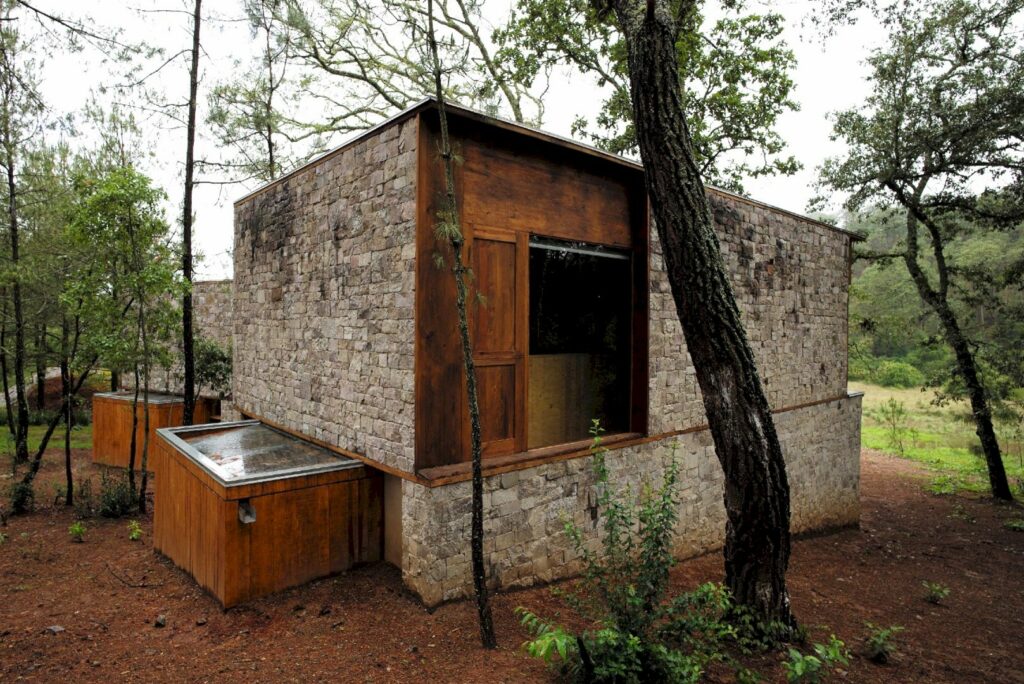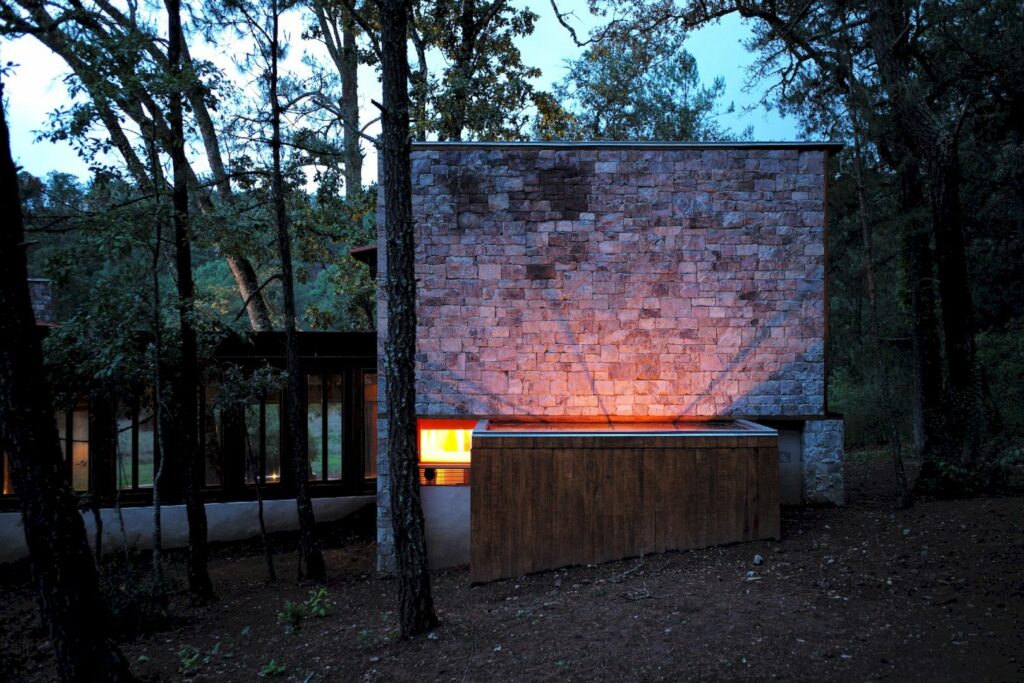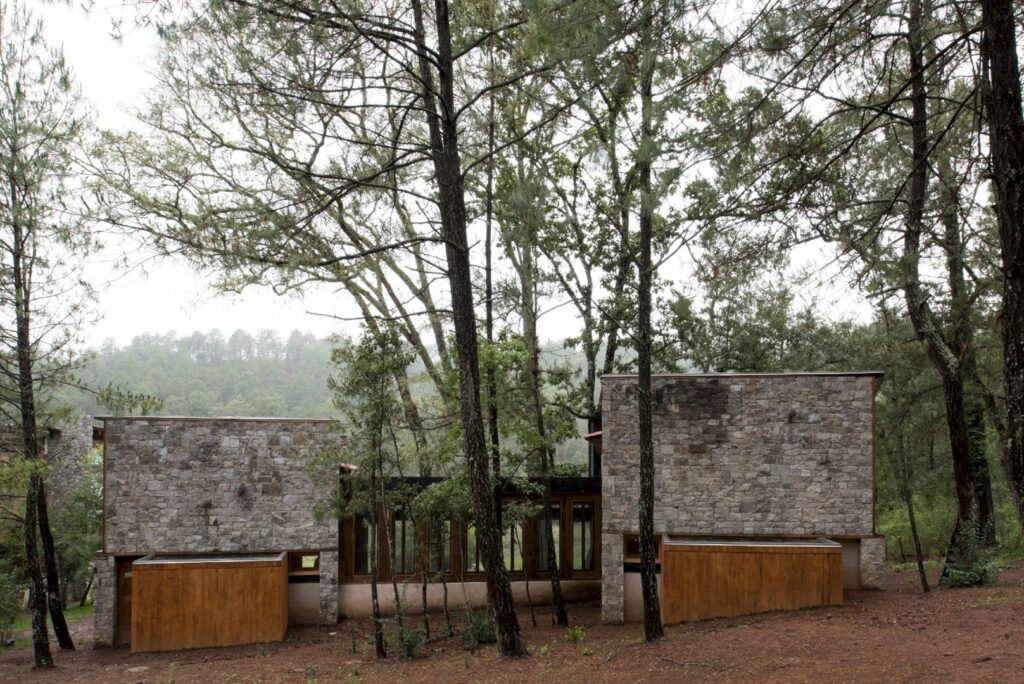 The lighting for these cabins is designed as natural as the materials with hanging fabric cables as chandeliers or with Edison-type lamps without shades. Exposed in bronze and copper, all plumbing is designed to express its sculptural quality. Since they're exposed, repairs and maintenance such as Water Heater System Maintenance, septic pumping and septic tank cleaning can be done by experts that do water heater repair in Englewood, CO easily. Hire experts such as these plumbing and HVAC services in Yukon, OK or Plumbing Services in Prospect, Connecticut if needed.
A simple living area is used as a connecting space that is placed to maximize the vale's views. This space is also completed with a free-standing fireplace. It is a project that is also completed with a fire pit, grill, and terrace.
Casa BGS Gallery
Photography: Fernanda Leonel, Alvaro Moragrega