Located in Sydney's quiet suburb of Newtown, Strawberry House is an alterations and additions project of two independent houses by CplusC Architectural Workshop. The result is a cozy house with warm, honest spaces.
Design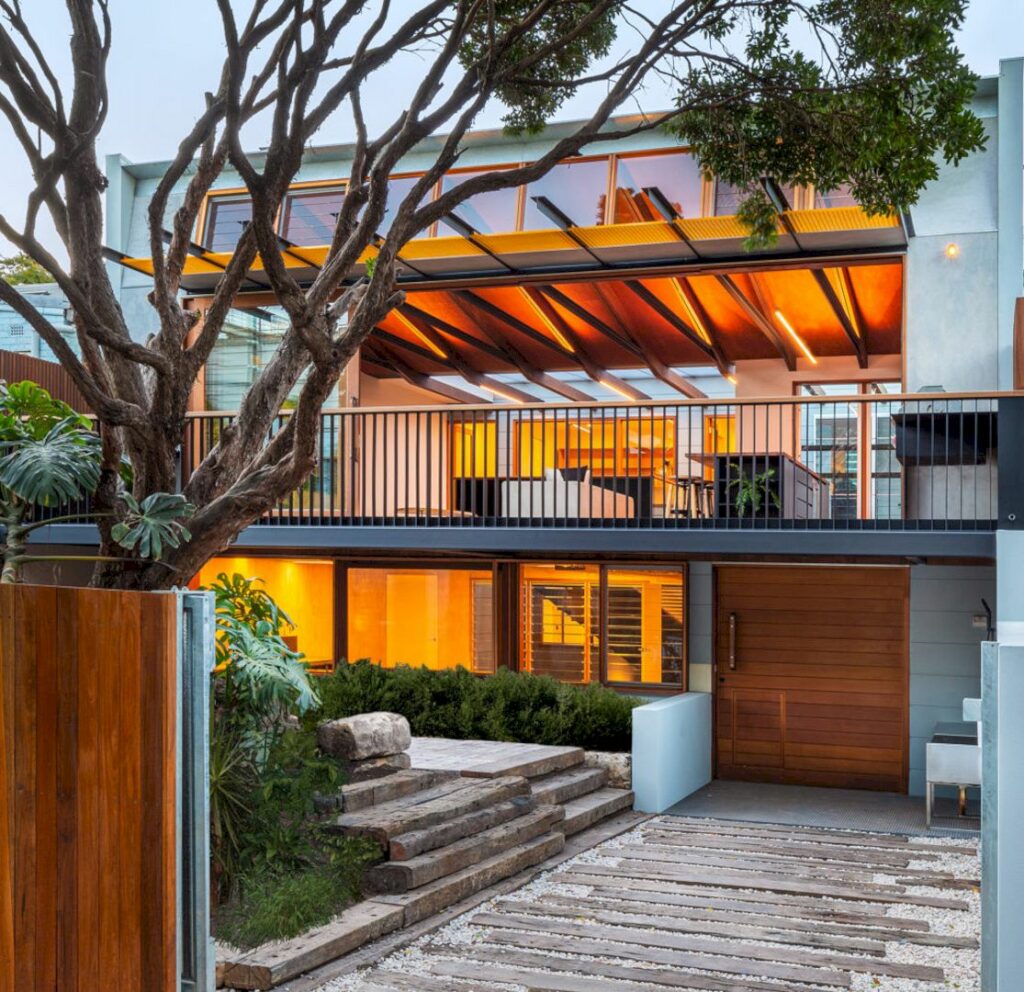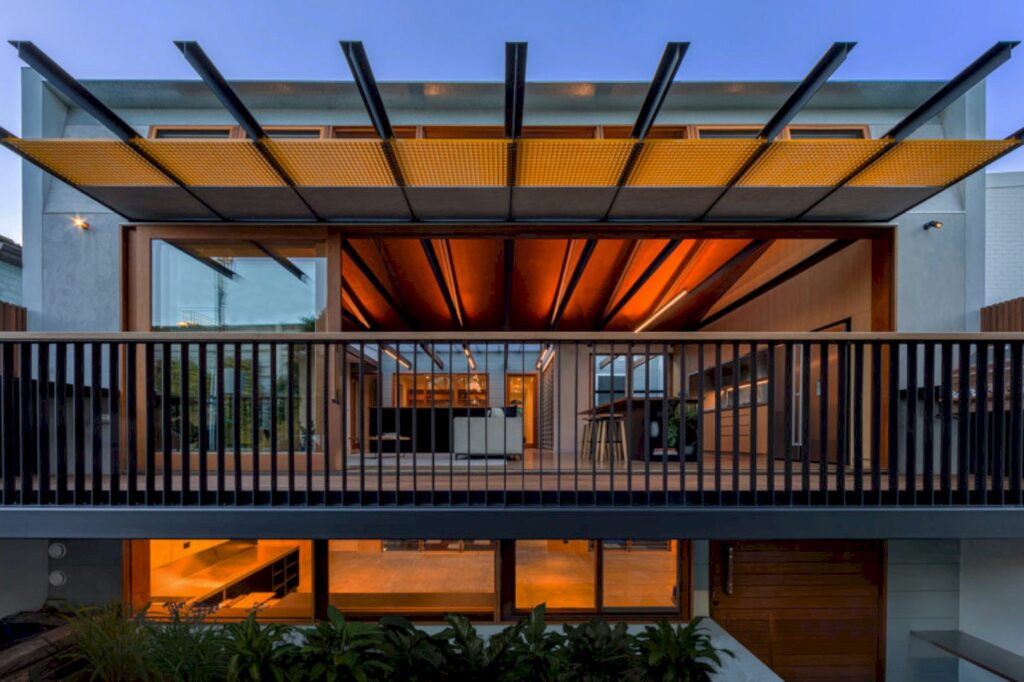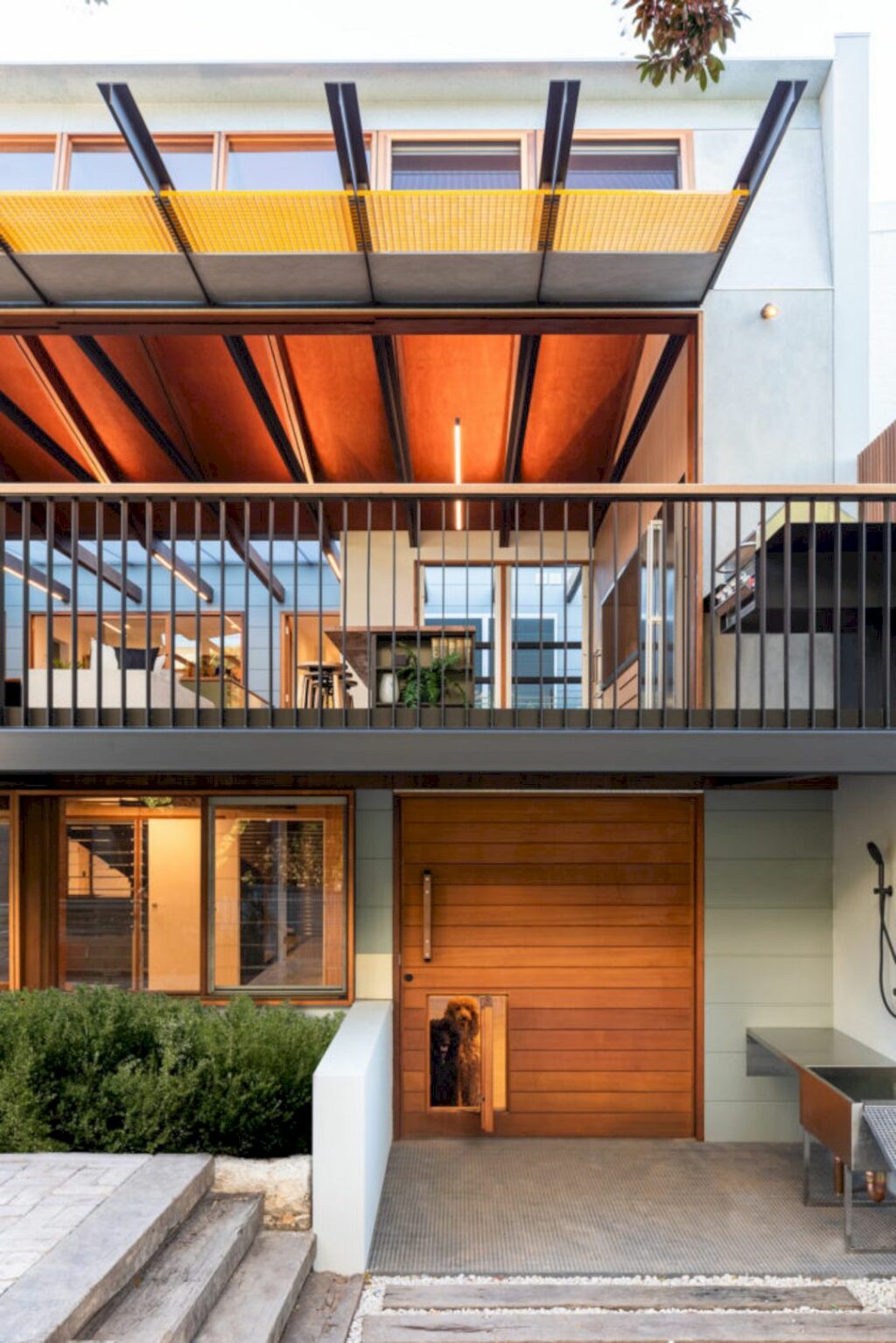 The impression of two houses comes from the restored street-facing facade while a series of generous spaces is the rear addition from beyond the roof ridge line that has a connection to the outside and is filled with natural light.
The clients can get elements to match their lifestyles due to the unique brief. These elements include a long-distance radio-antenna array, custom dog-wash station, full C-BUS smart-home integration, and full-function workshop.
Structure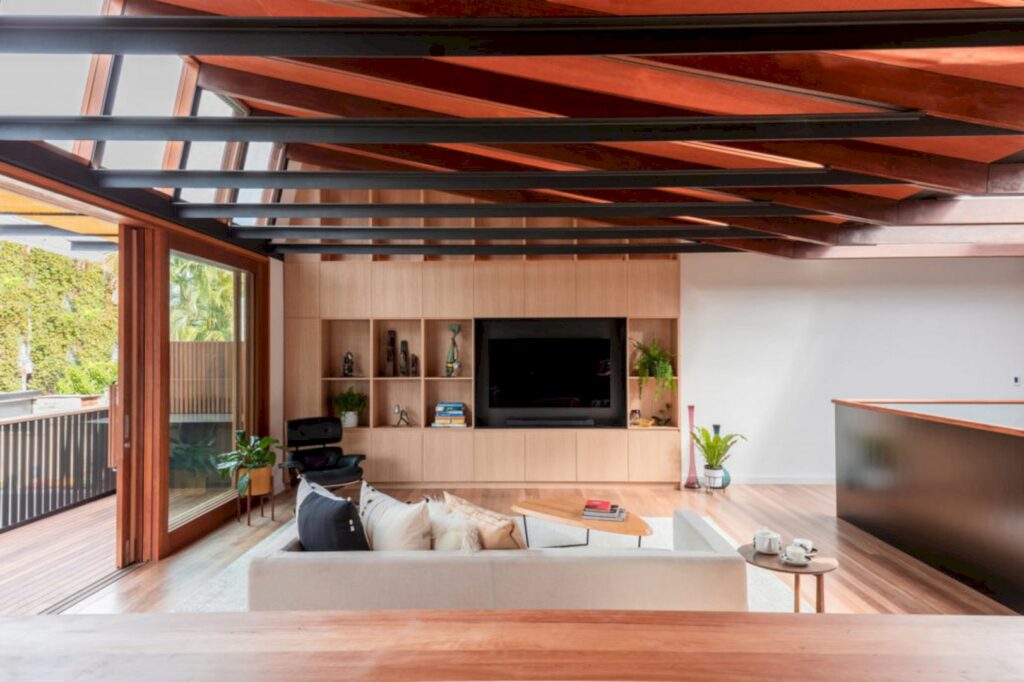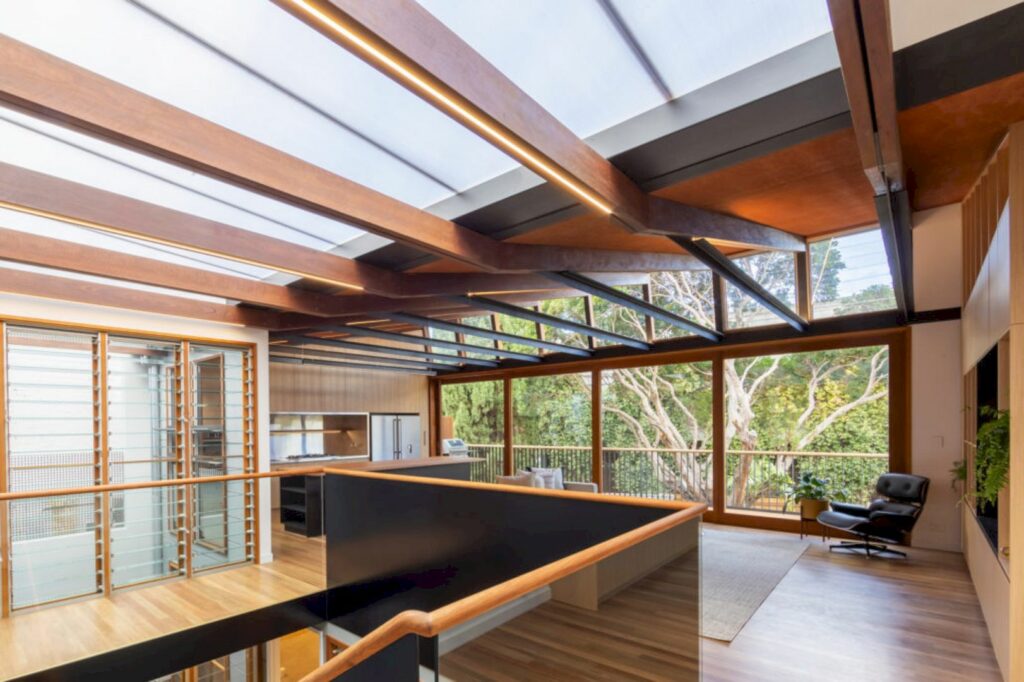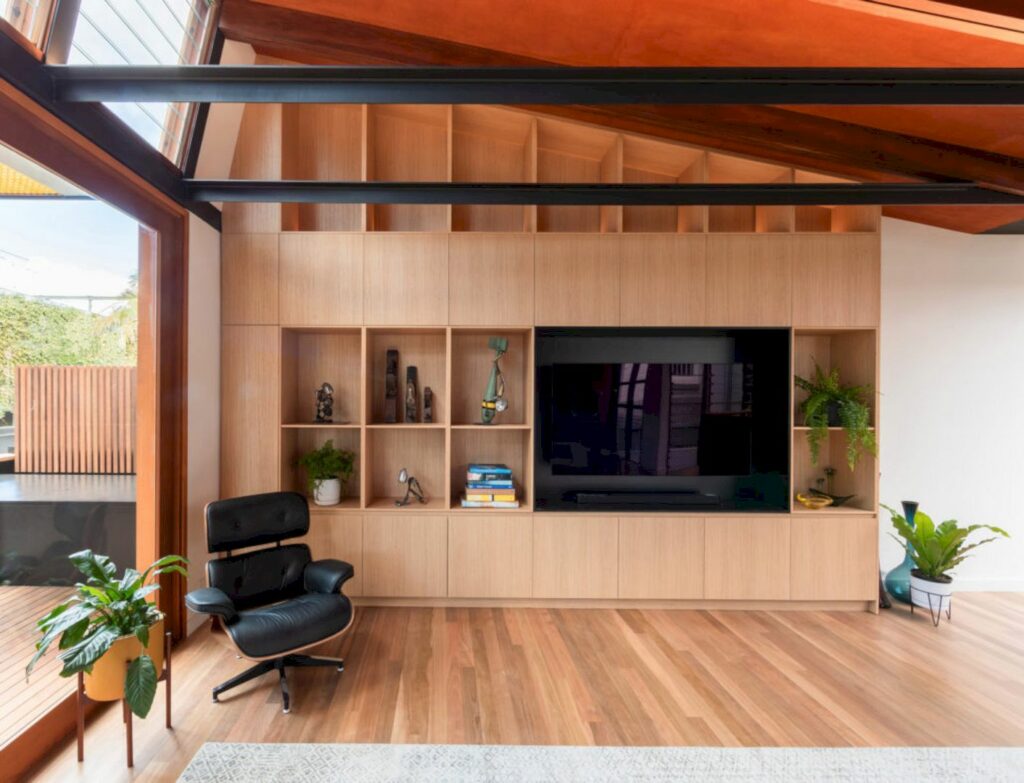 An outcome of warm, honest spaces can be achieved by working with the clients and their design brief. Dark, cluttered, narrow terraces are transformed into a spacious, light-filled home complete with full natural ventilation to create a connection to the outdoors.
The bedrooms and front facades are fully restored and the rest of the home is completely transformed. There is an Australian hardwood staircase that leads to a homely study upstairs also equipped with hardwood flooring.
Details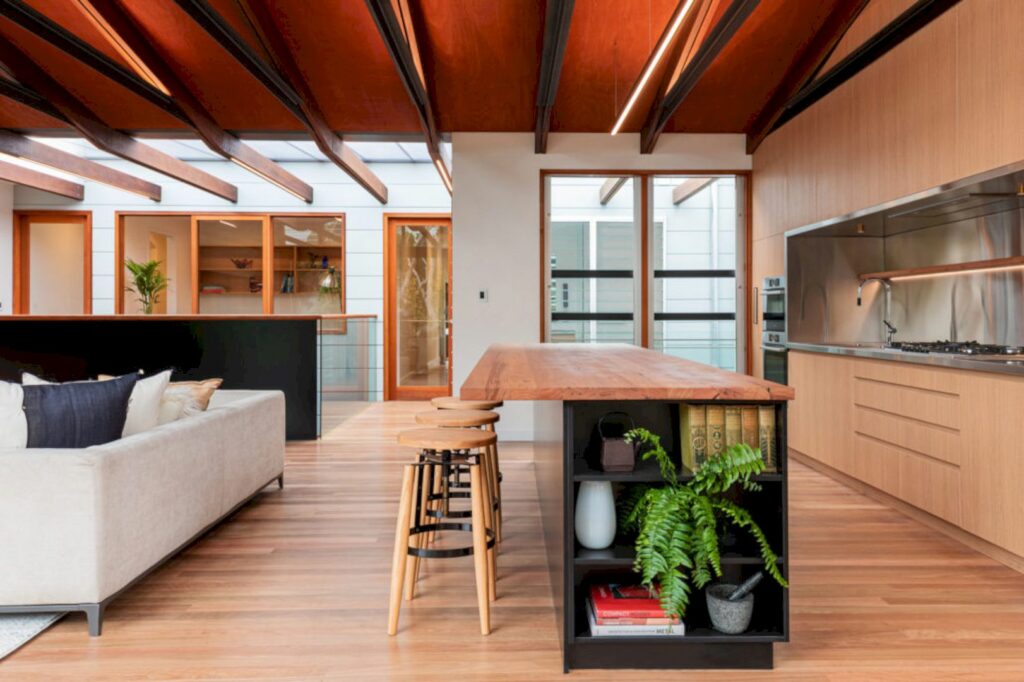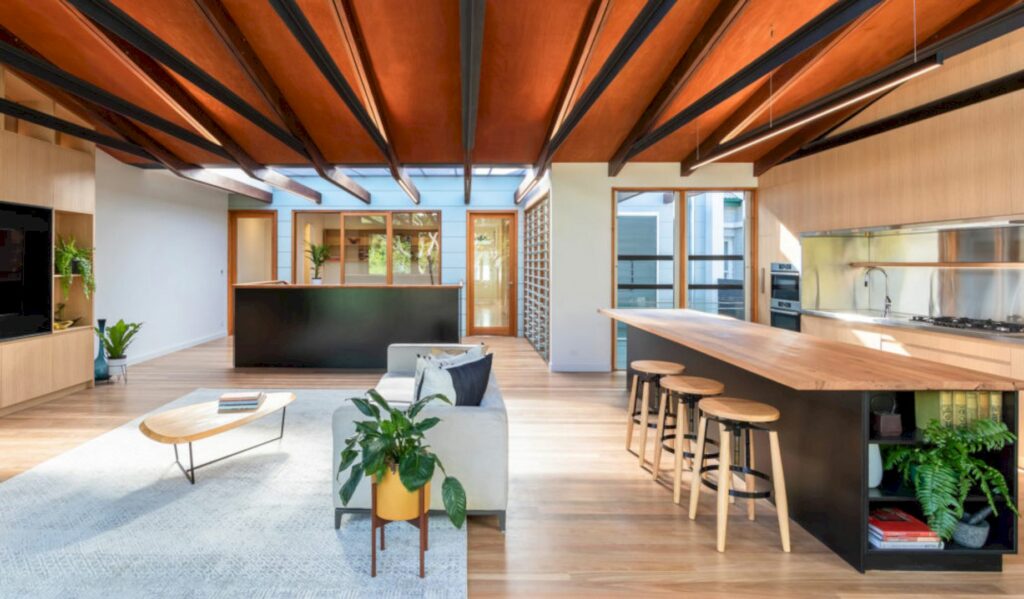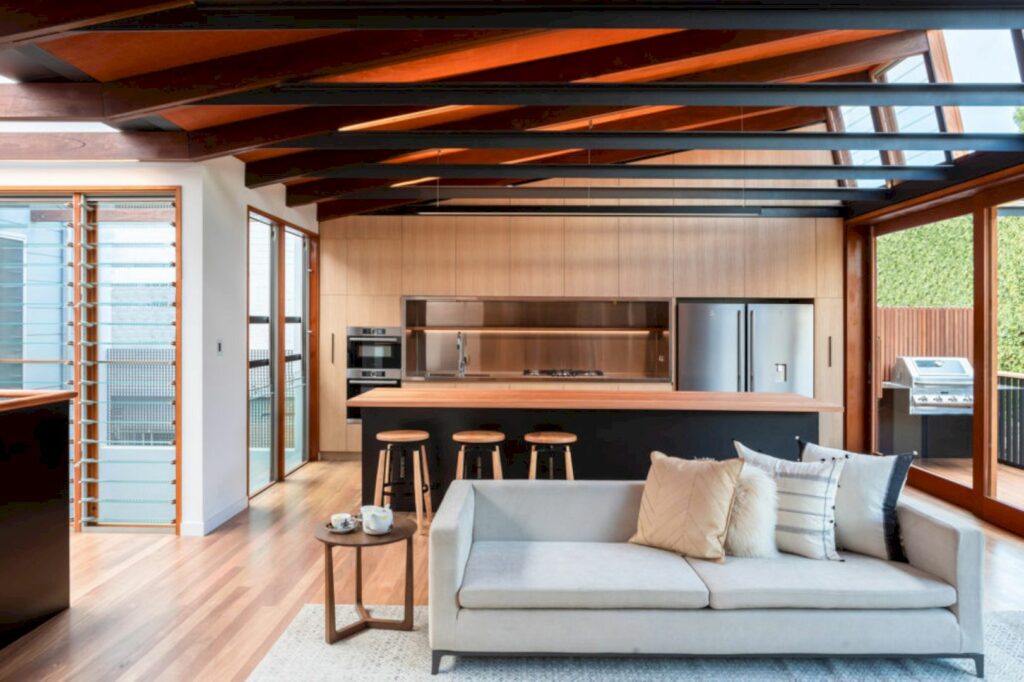 There are two courtyards between the bathrooms and Living / Kitchen space that act as light wells to ensure all spaces of the home have full access to natural light. One courtyard is uncovered and exposed while another courtyard is covered with translucent panels.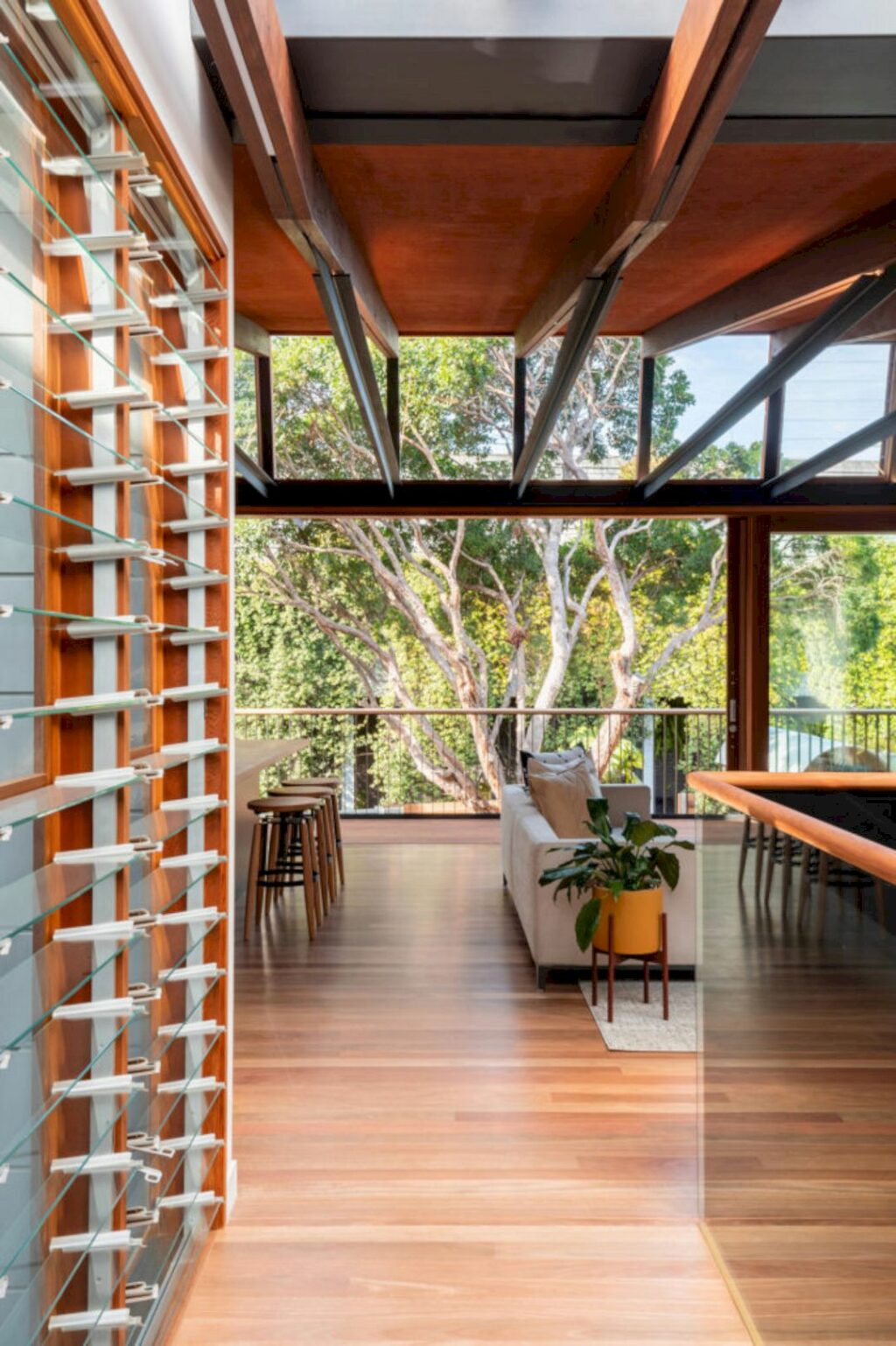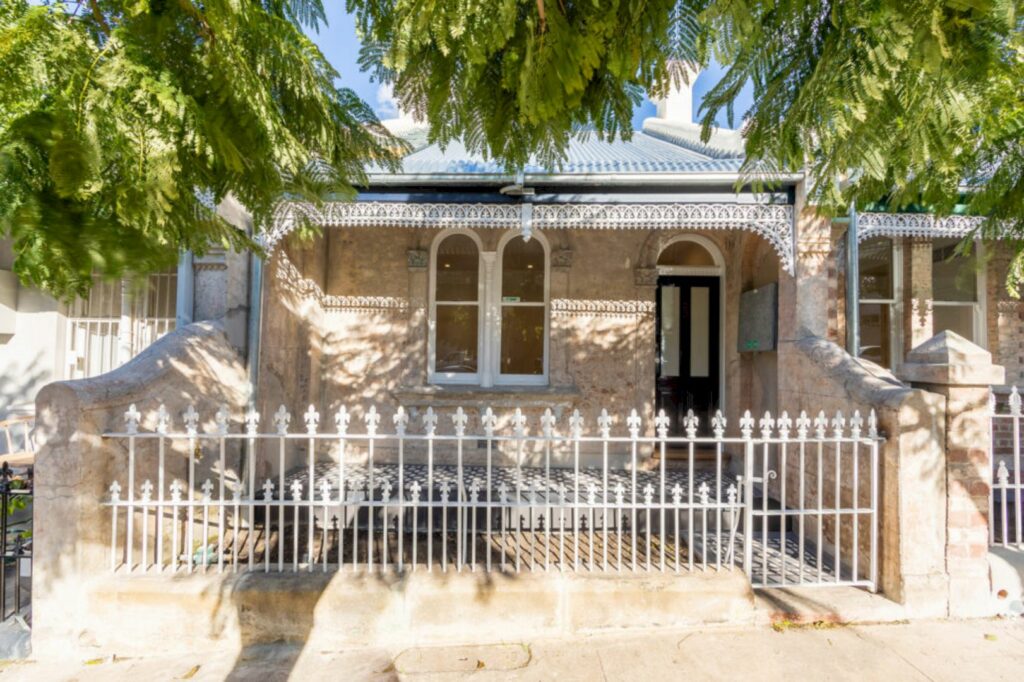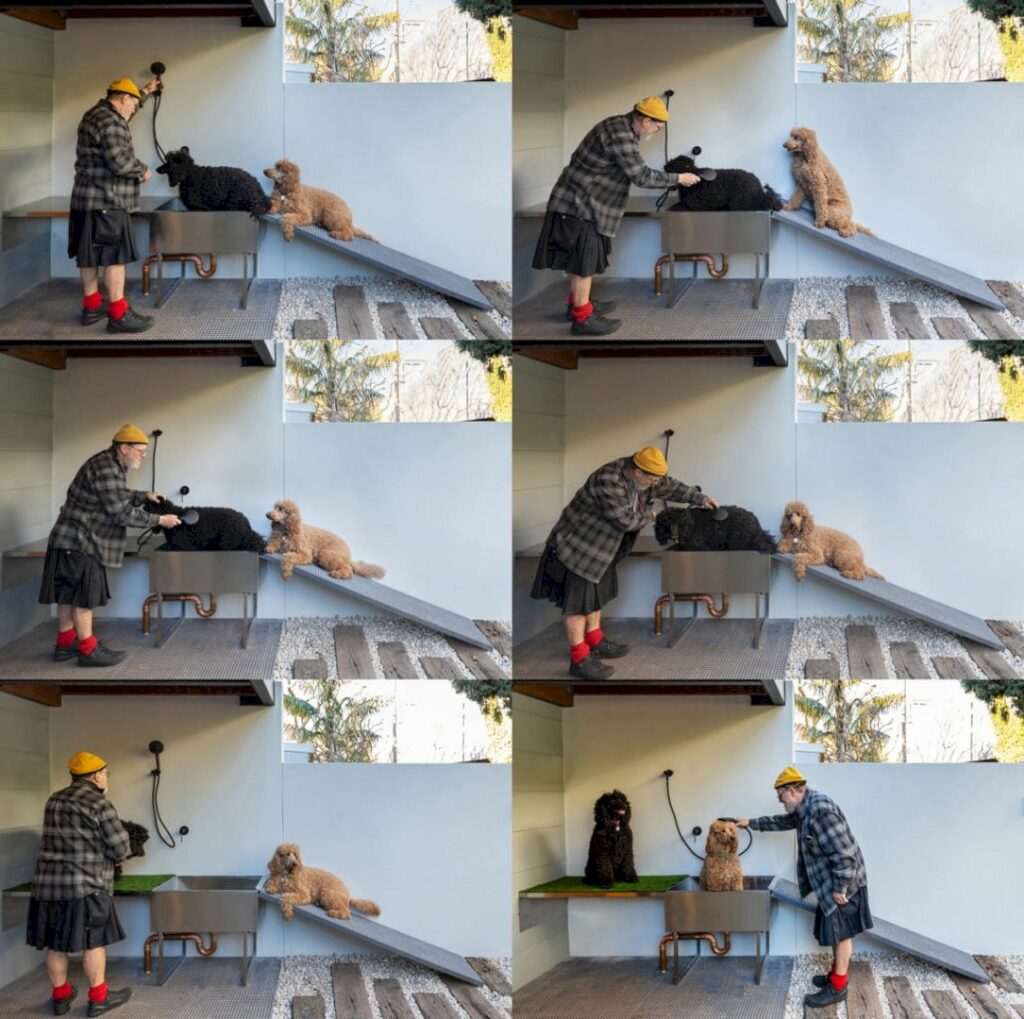 Full ventilation is allowed by operable louvre windows which also provide energy-free thermal control. A clever lighting scheme installed by experts such as light installation in St. Simons Island, GA is used in the kitchen and living extension to create a uniquely Australian material palette.
The name of this house comes from the massive decades-old Irish Strawberry tree which is planted by the clients when they moved to this property for the first time.
Strawberry House Gallery
Photographer: Michael Lassman