Corsair has supplemented its range of gaming keyboards with the K55 RGB Pro and K55 RGB Pro XT. The gaming keyboards focus on longevity, resistance, and customization.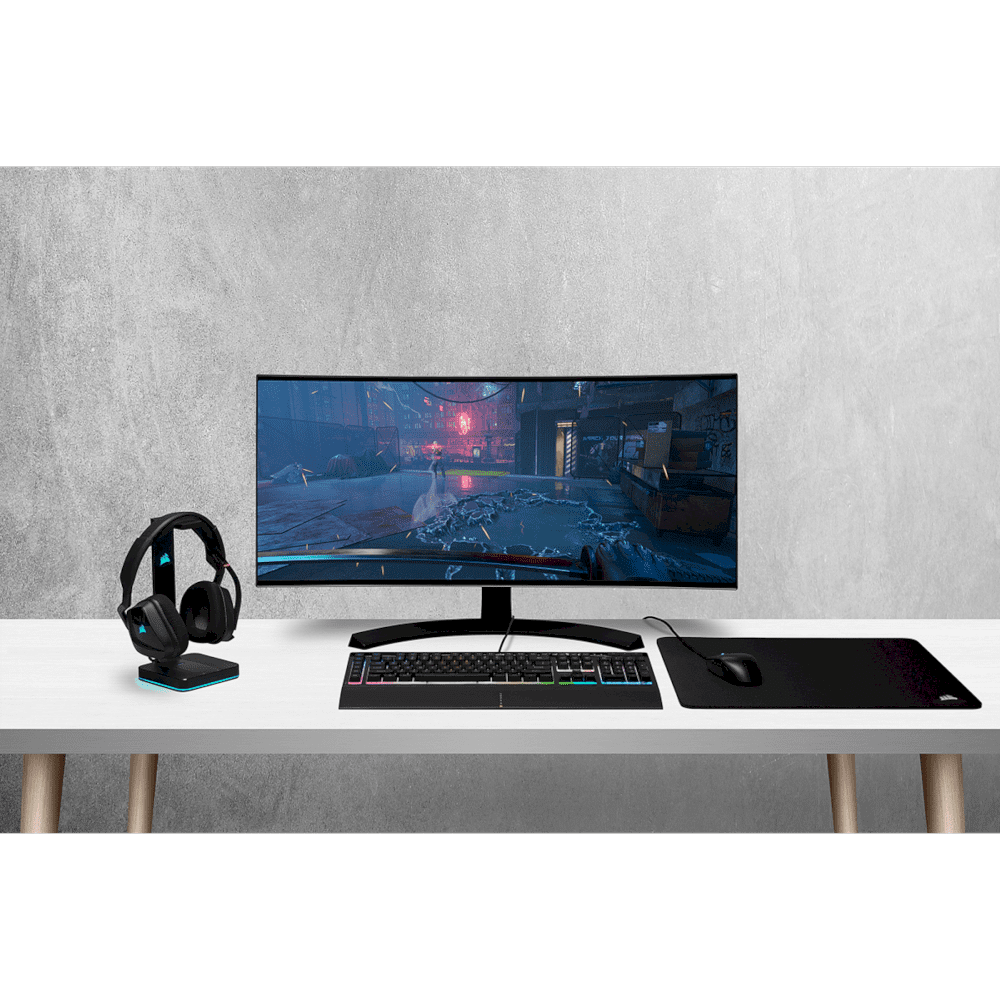 Design
The K55 RGB Pro XT uses rubber dome switches, making them aimed at the entry-level segment. As the name suggests, both keyboards are equipped with RGB lighting. The K55 RGB Pro has to do with five RGB zones and six presets; the K55 RGB Pro XT has adjustable RGB lighting per key.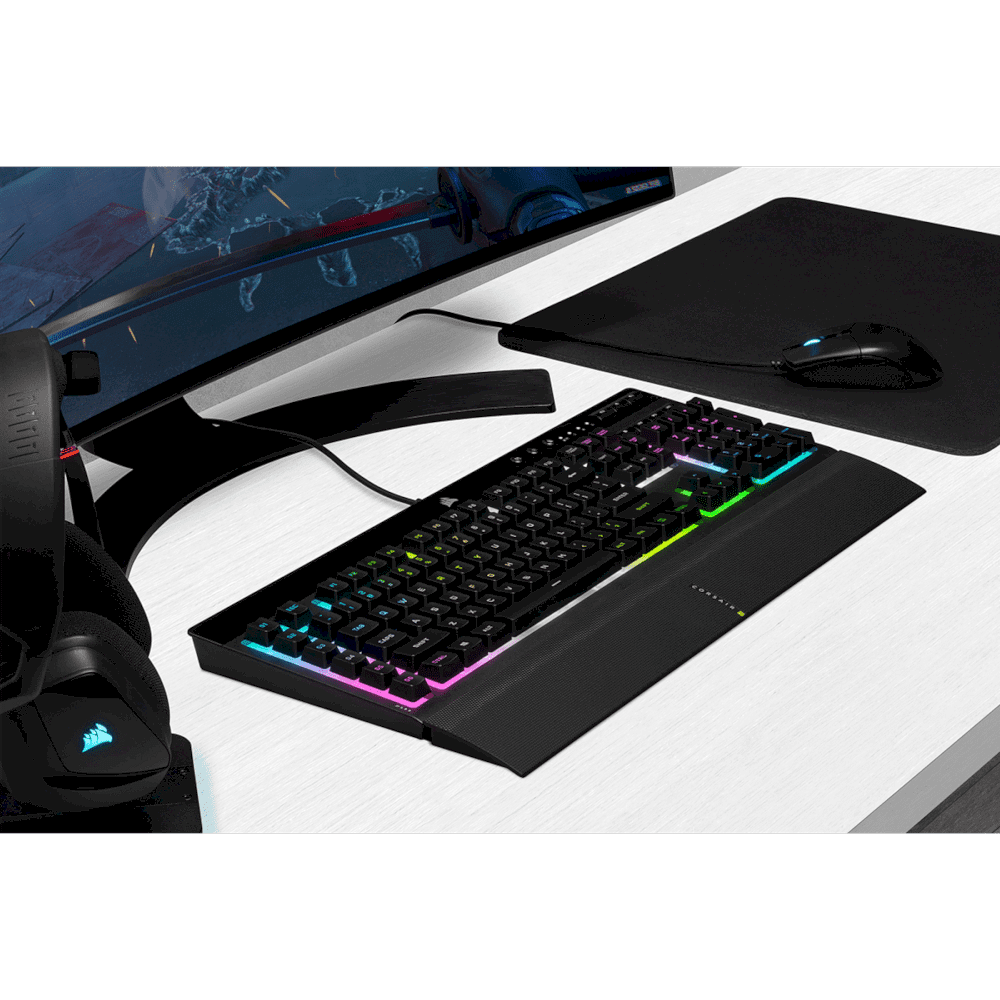 Corsair's new keyboards provide protection against dust and accidental contact with liquids through the IP42 rating.
Plus, they boast a soft detachable palm rest and quiet, responsive keys that ensure a comfortable and quiet typing experience with tactile feedback.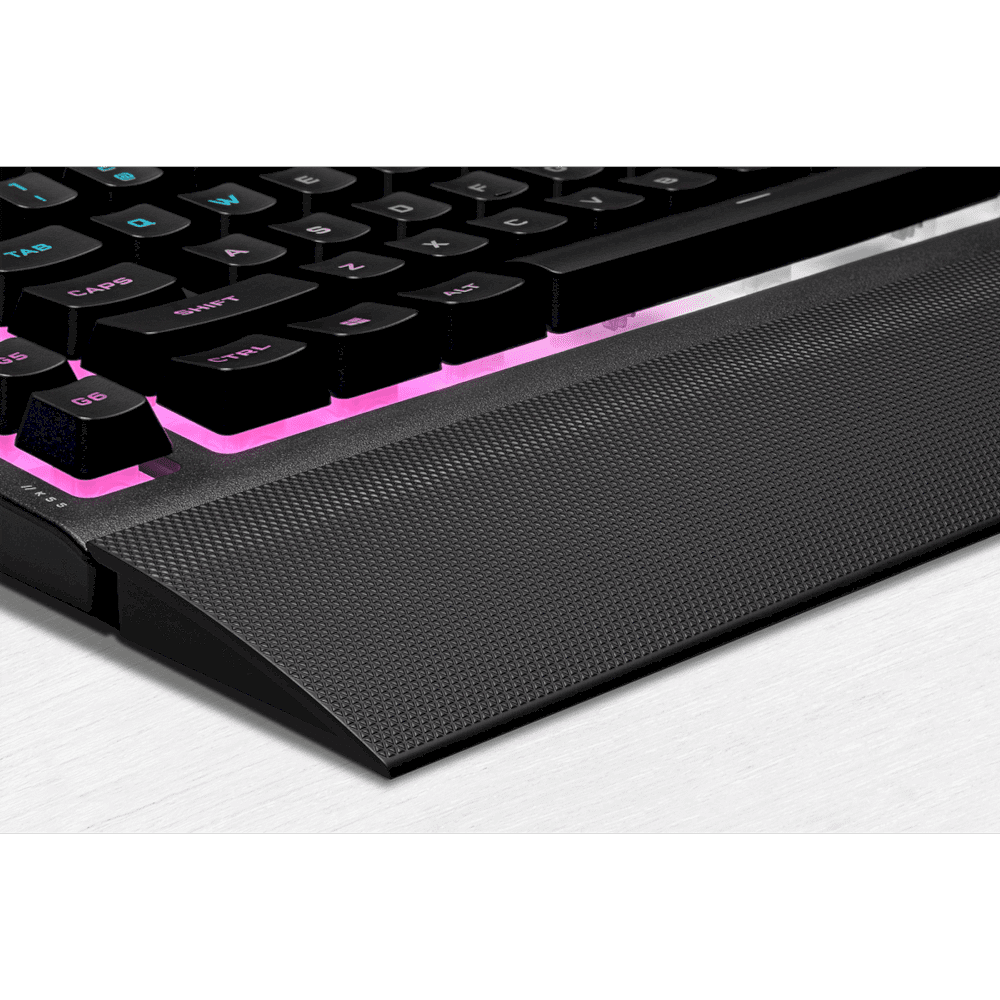 The anti-ghosting with selective key rollover ensures the recording of every input even in the most frenetic actions of FPS and MOBA games, while thanks to the locking of the Windows button, accidental interruptions are avoided.
Features
The gaming keyboard boasts ten built-in lighting effects and customization options using Corsair iCUE software.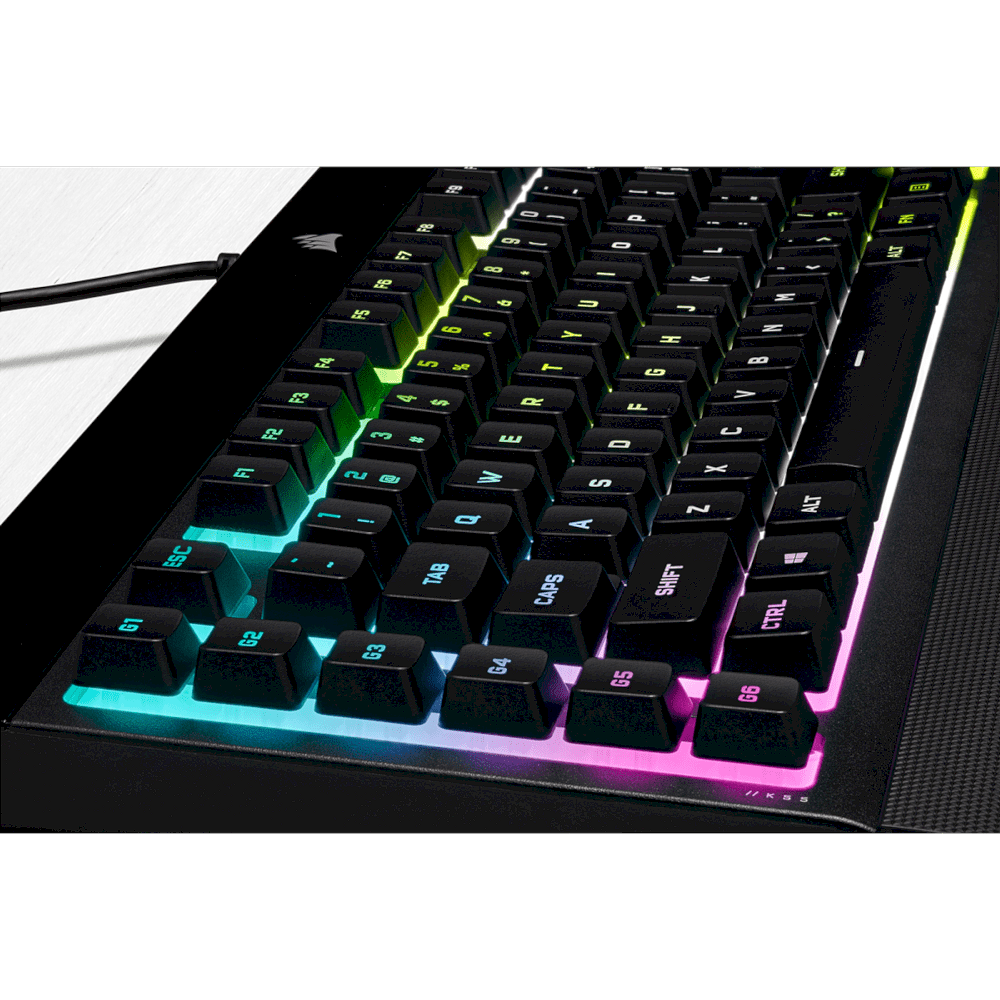 With a user interface that has recently been redesigned to provide even more intuitive control, iCUE software allows users to take full advantage of features such as RGB lighting customization, key remapping, and robust macro programming. Plus, thanks to the iCUE ecosystem, gamers can sync RGB lighting across all compatible devices.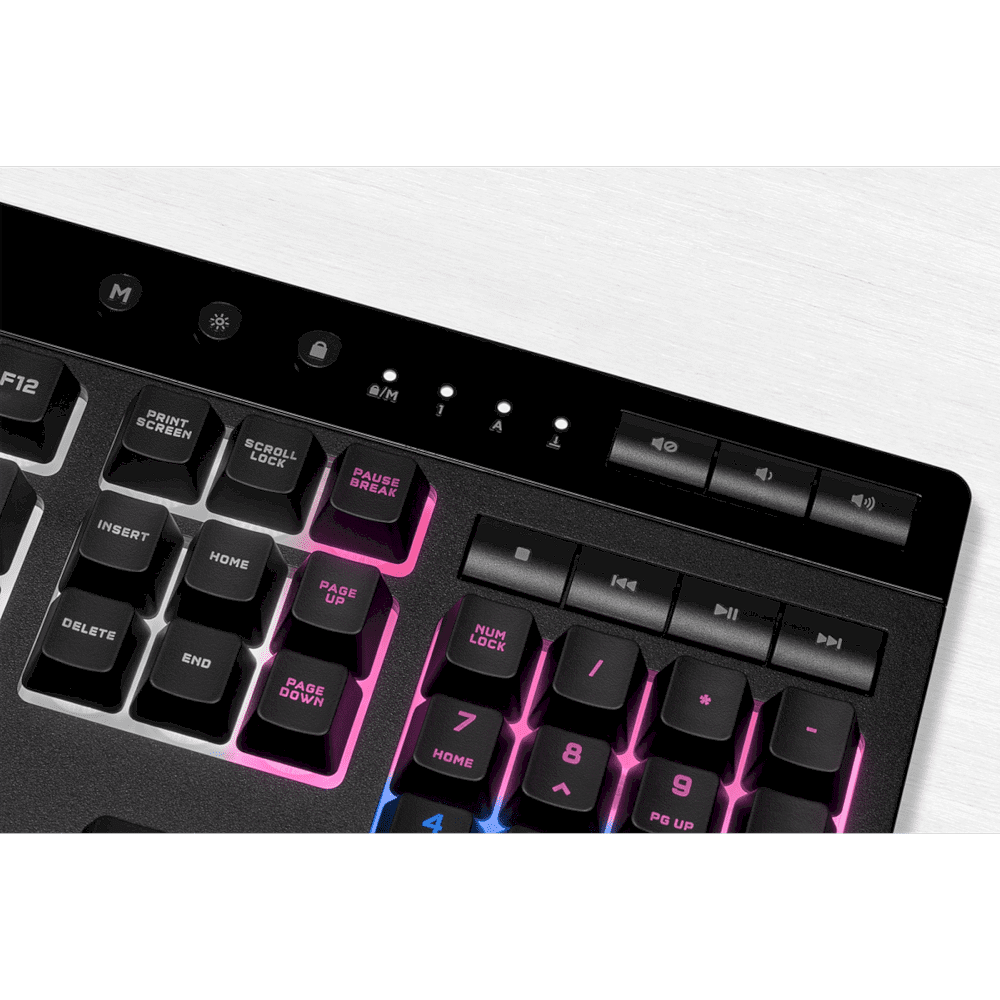 The macro keys can also be integrated with the Elgato Stream Deck software to activate streaming commands. Seven keys dedicated to multimedia controls and volume allow the users to quickly and conveniently manage the playback of multimedia content and audio.
Price and Availability
The K55 RGB Pro and K55 RGB Pro XT come with a limited lifetime warranty and are available immediately. In addition to the Corsair webshop, the regular version can be found in the marketplace around the globe.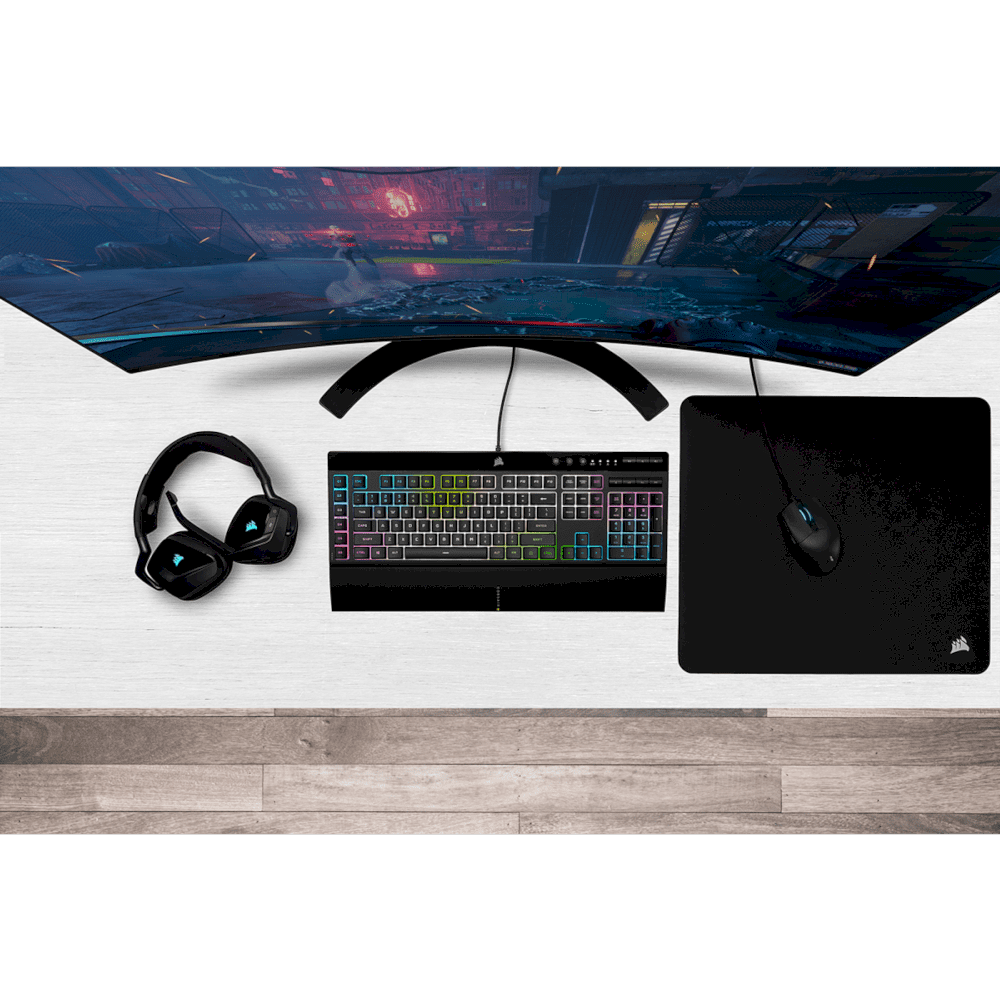 The K55 RGB Pro is sold at the recommended price of 60 €, identical to that of its predecessor, but it will cost a little more for the K55 RGB Pro XT, which is marketed at 80 €.