Located in Montauk, New York, Ditch Plains is conceived as an 'upside down' house that is elevated on piles. Montauk is known for being extremely windy so durable materials are used for this house's exterior detailing.
Site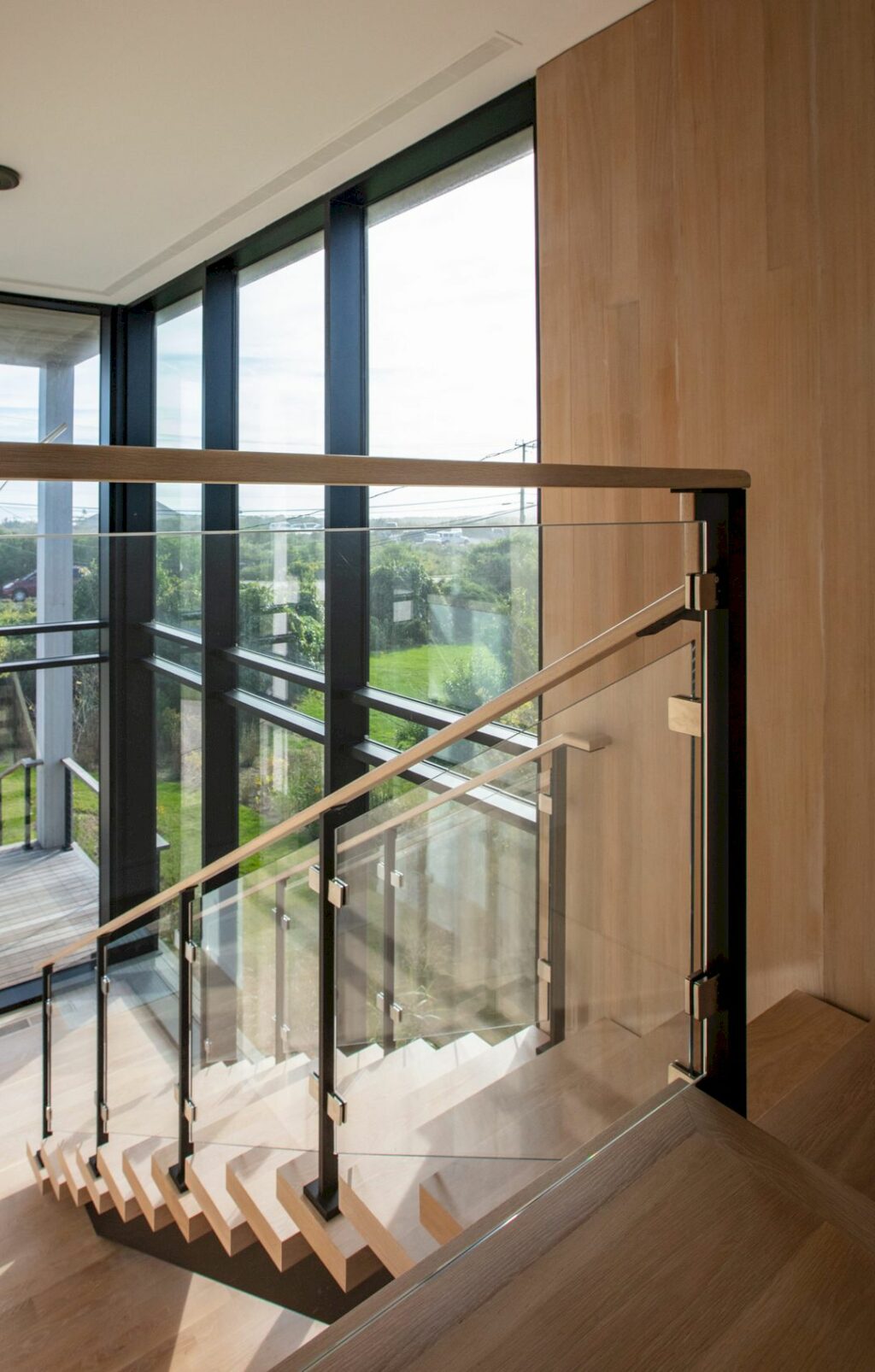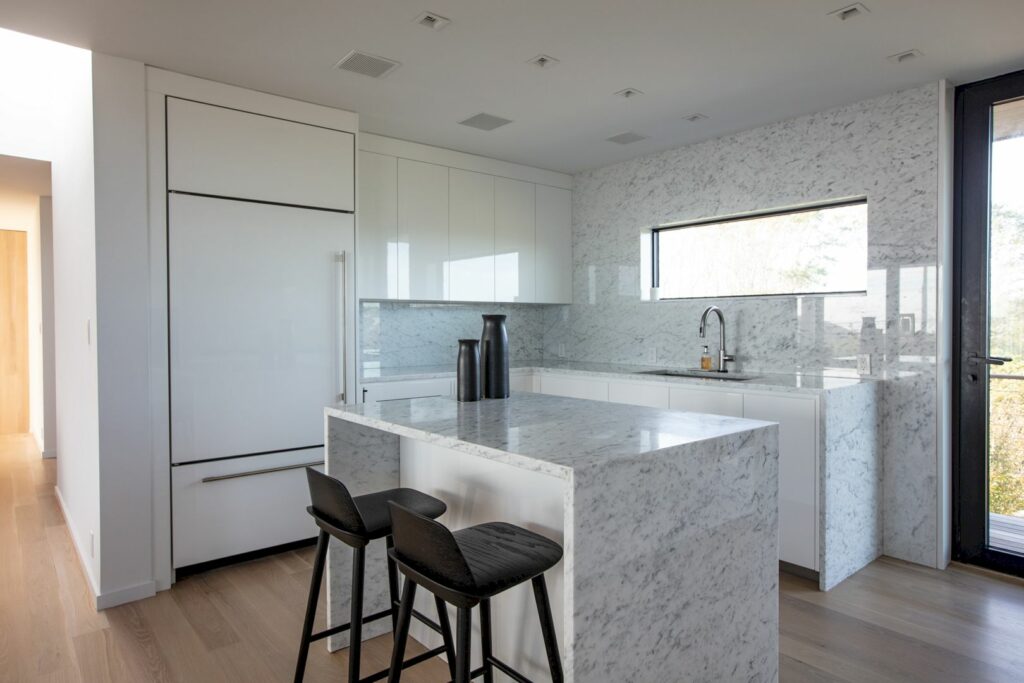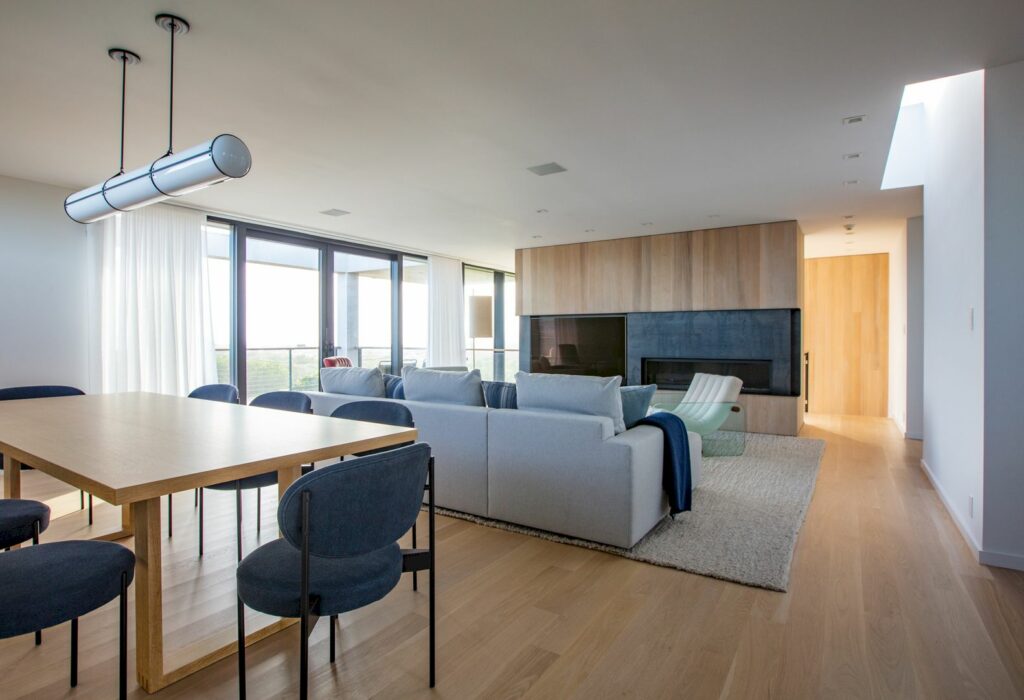 This house sits in the center of the site where a perfect wave of the sea can be seen easily. The site is a half-acre lot that forms a compact cube, located in a FEMA flood zone and encroached by wetlands.
Spaces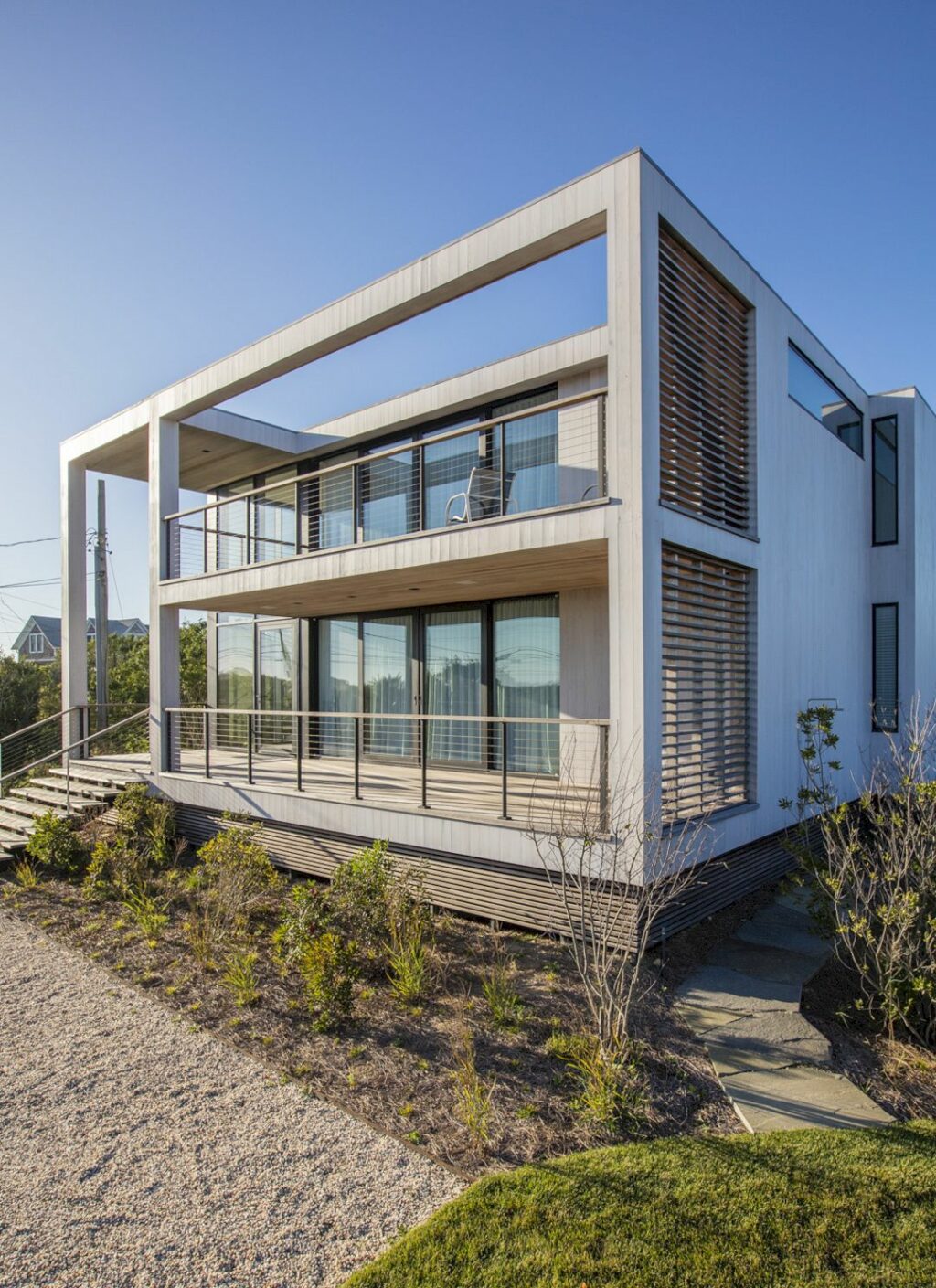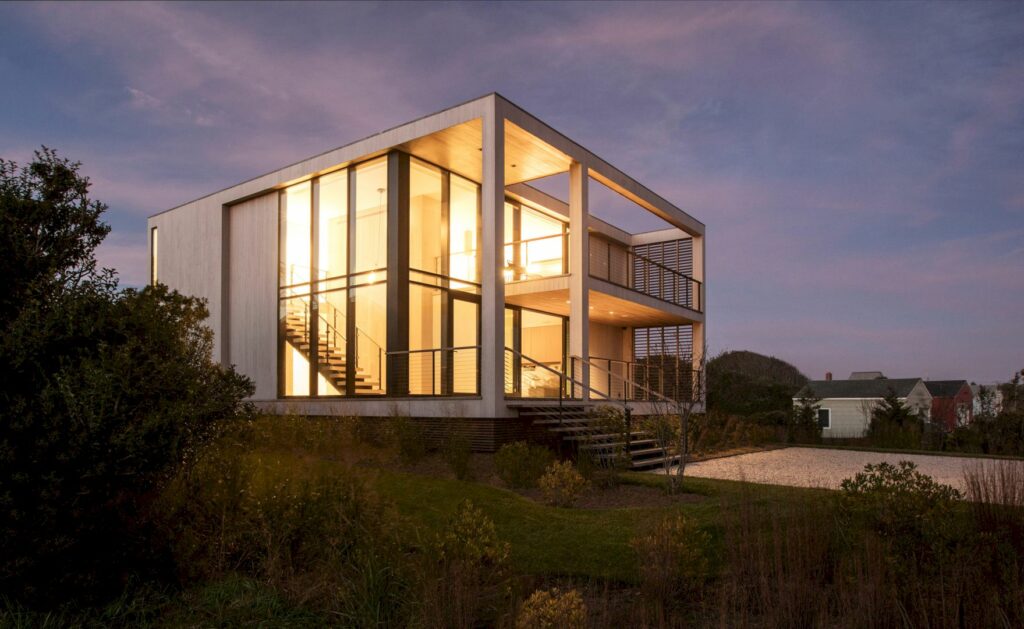 The public spaces such as the kitchen, dining room, and living room are located on the top floor to capture the ocean views maximally. The main goal of locating the private spaces (bedrooms) on the lower floor is to enhance privacy behind a sculpted landscape and native plantings.
Details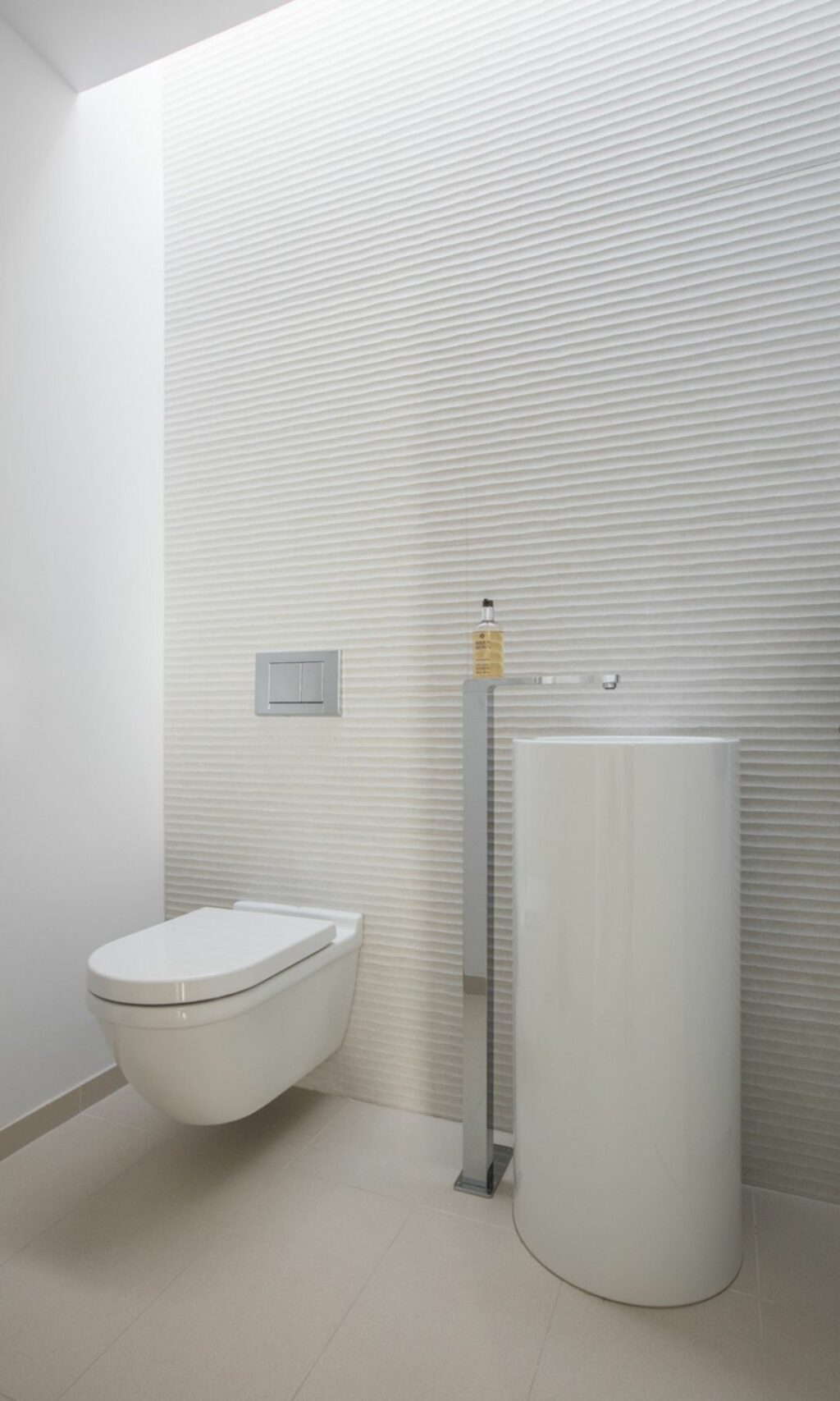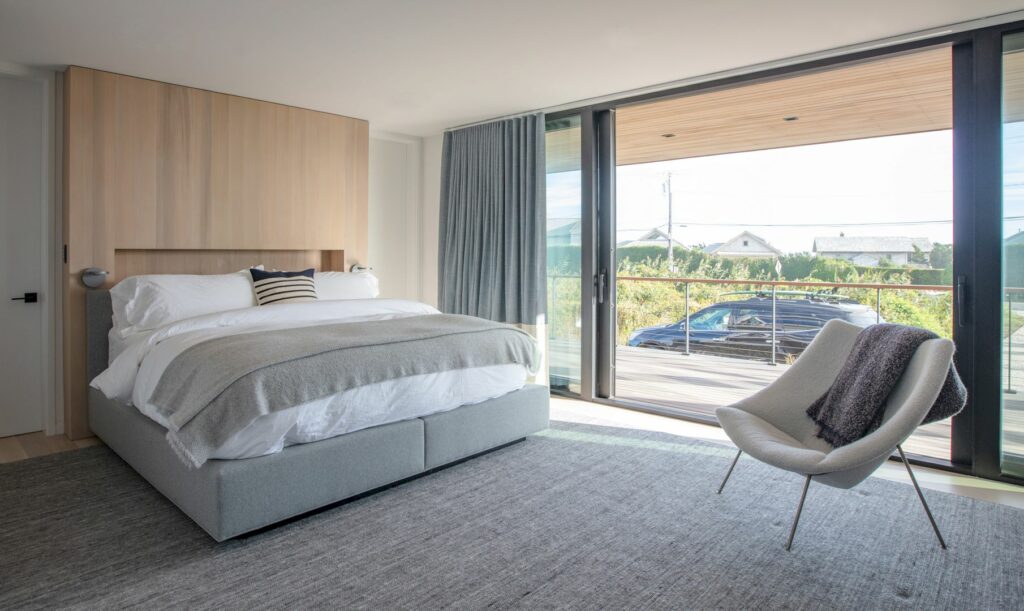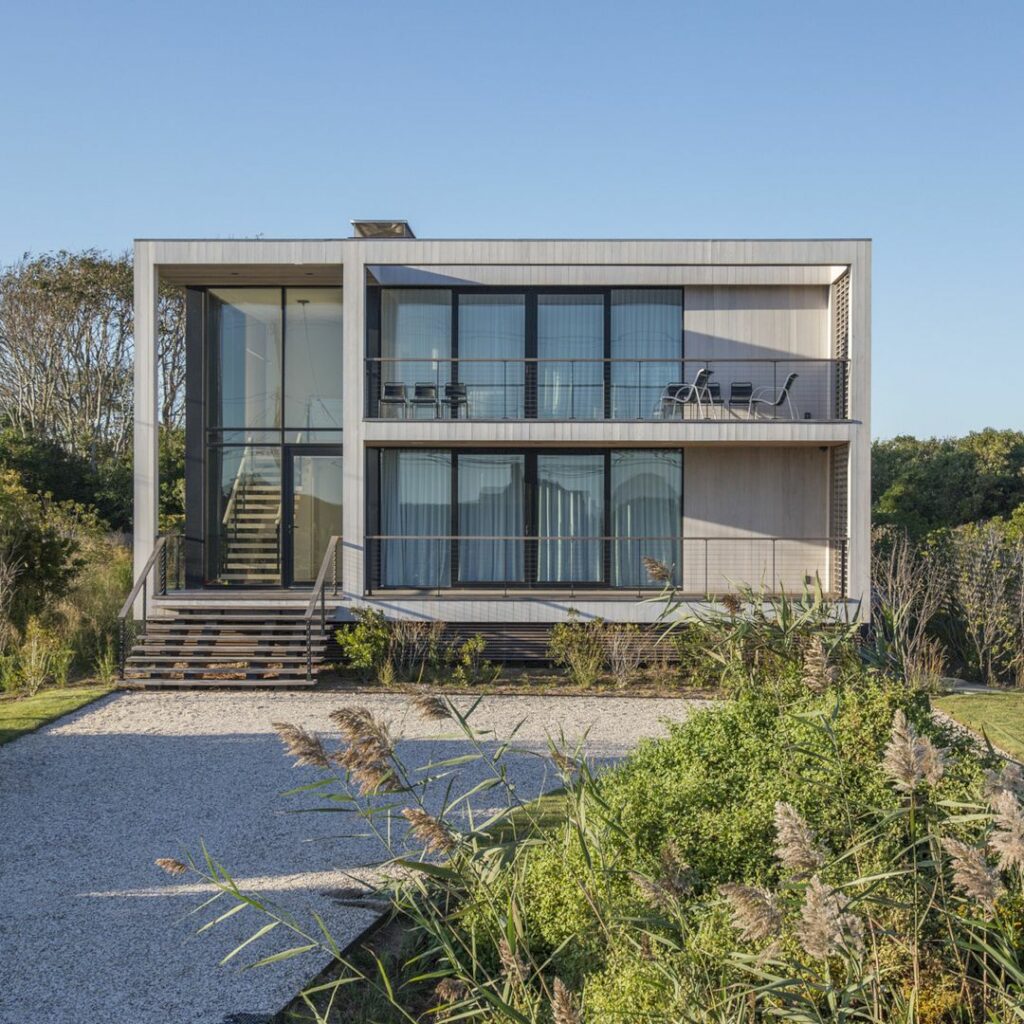 On both floors, there are outdoor terraces that provide private and public gathering spaces. From the rear of the top floor, an exterior stair offers easy access to the shower, fire pit, lounge, outdoor kitchen, and rear yard.
Besides the extreme wind, Montauk is also known for brutal winters. For these reasons, naturally aged cedar, mahogany decks, and anodized aluminum windows are chosen for the house's exterior detailing.
This project has a design strategy process that is more subtractive. The FEMA height constraints restrict the large floor-to-ceiling heights while the placement of the glazed, double-height entry space can decompress rooms of the public and arrival.
Ditch Plains Gallery
Photography: JOHN MUSNICKI