Designed as a natural modern house by Prentiss Balance Wickline Architects, Garden House is one of two houses set side by side in Seattle. This house is built from a unique concrete building block with curved roofs.
Houses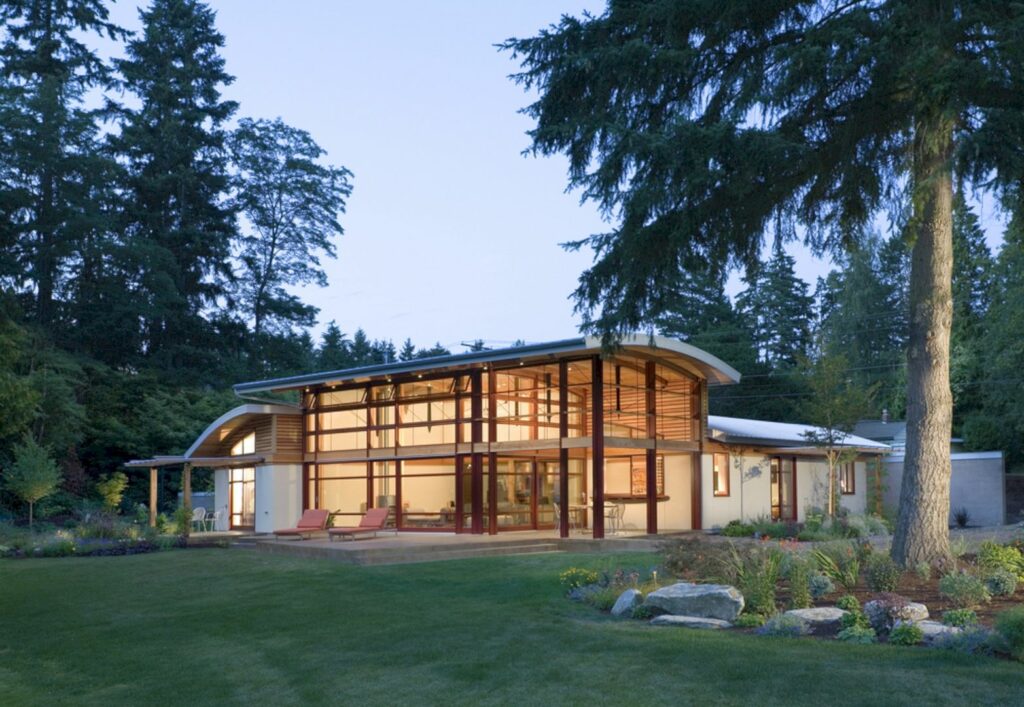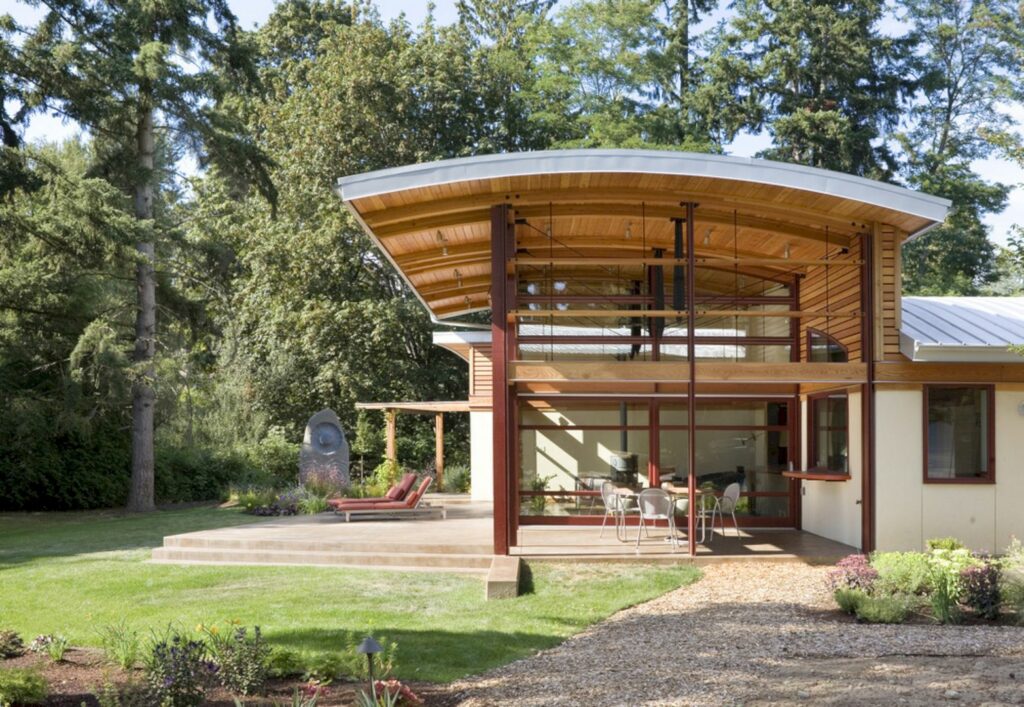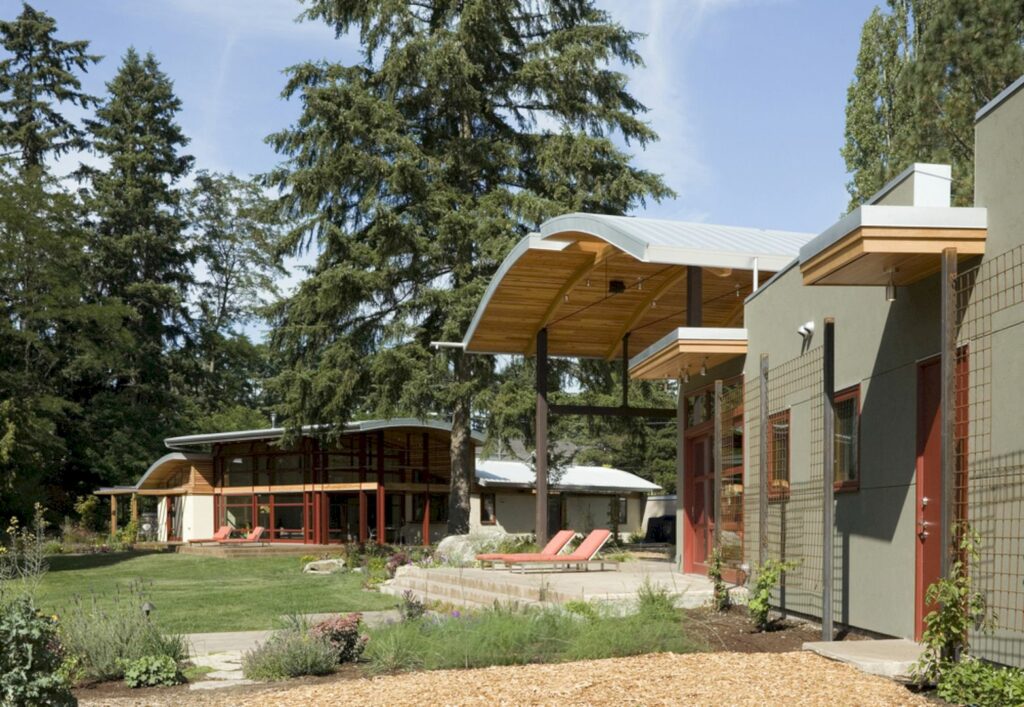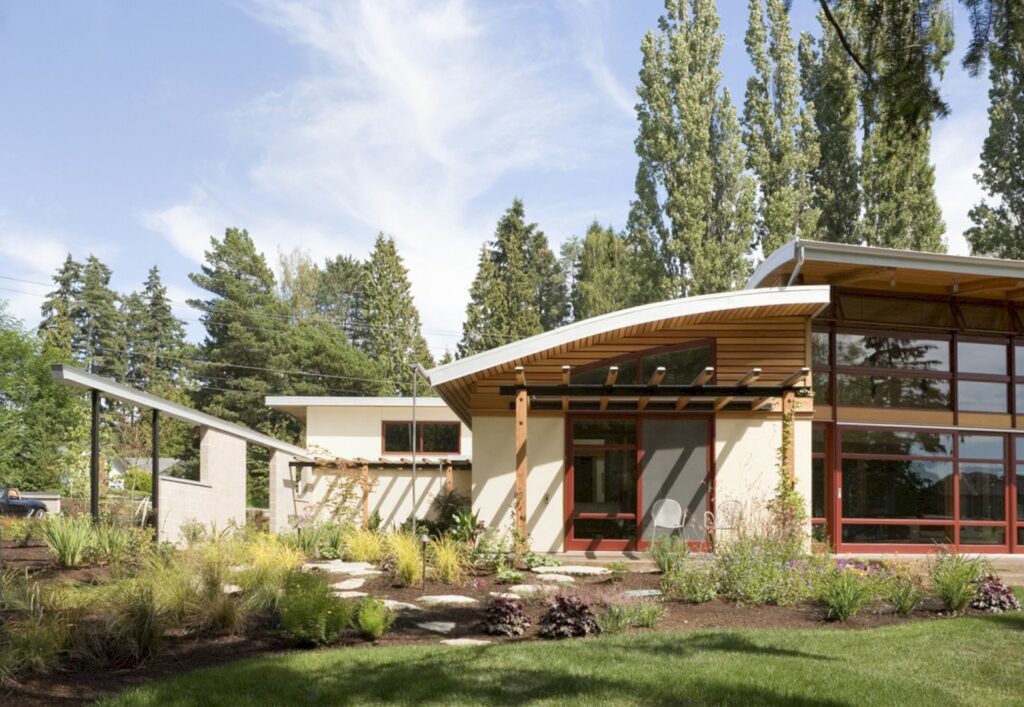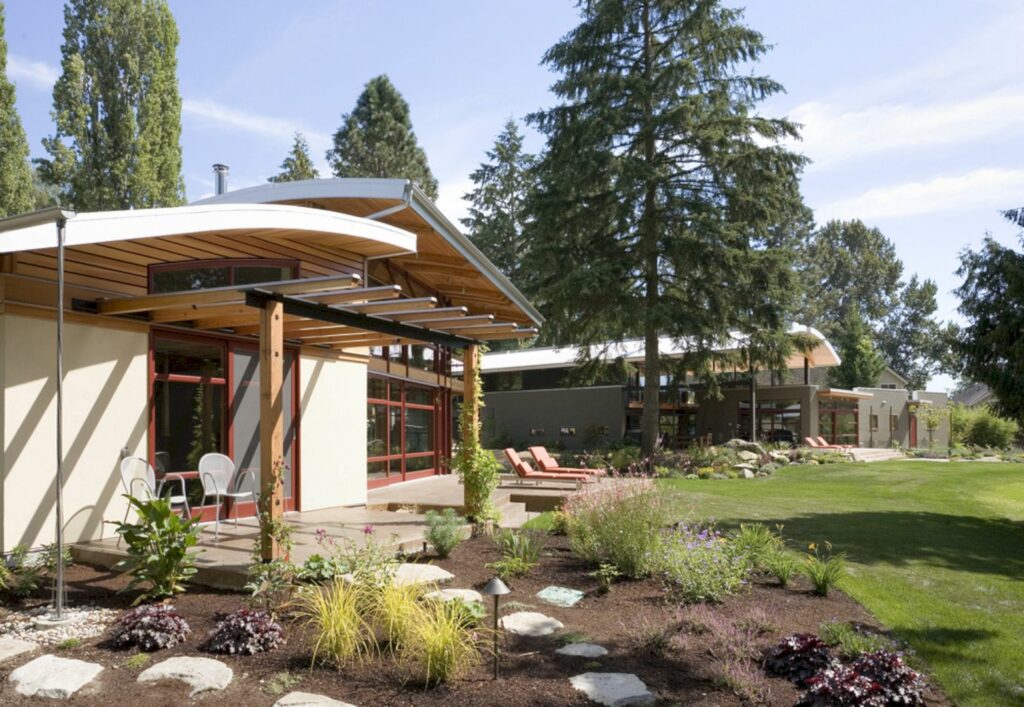 Two houses are located in a park-like setting within a suburban neighborhood and Garden House is one of those two houses. They are arranged to take advantage of a salmon stream and an extensive garden.
Design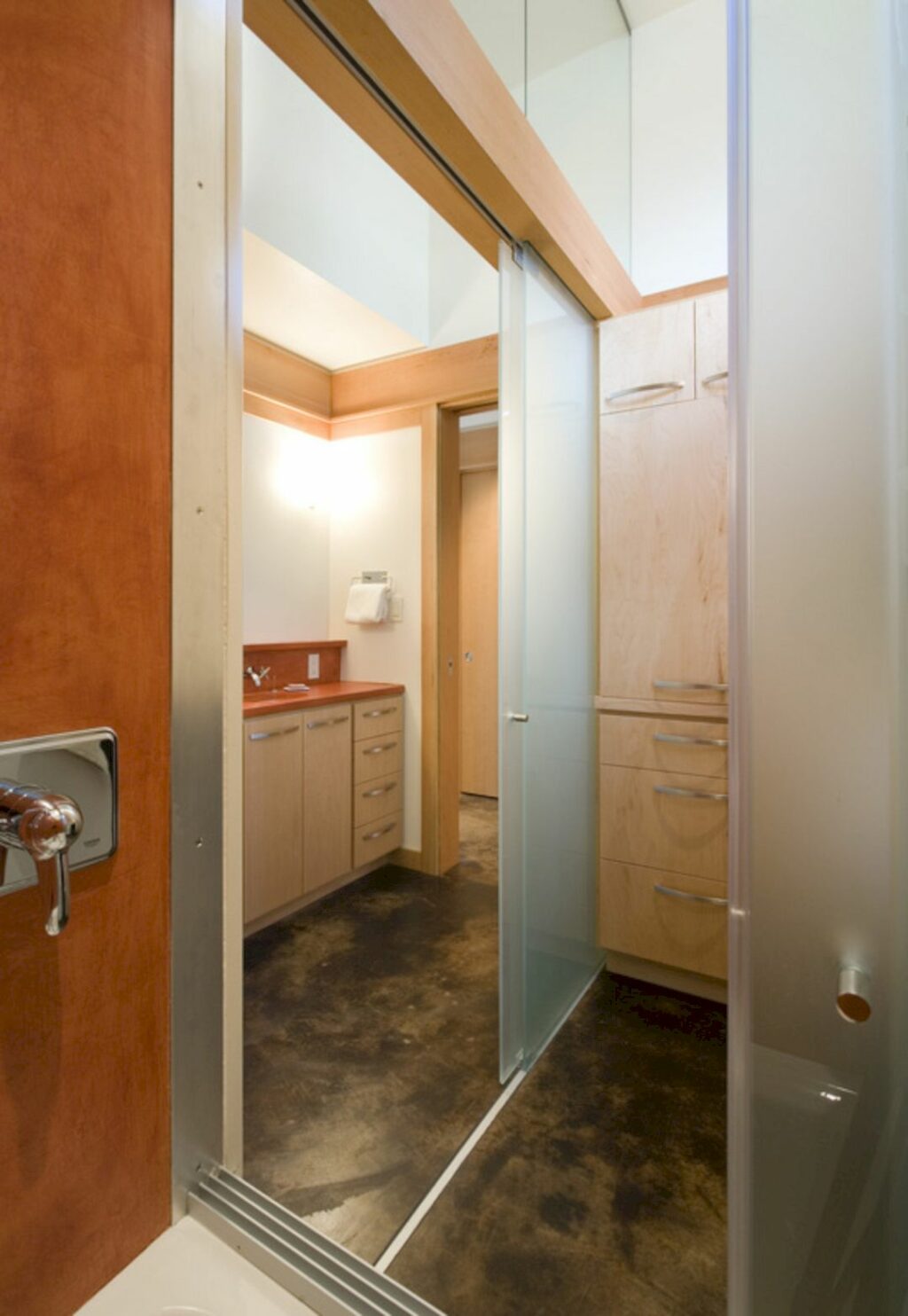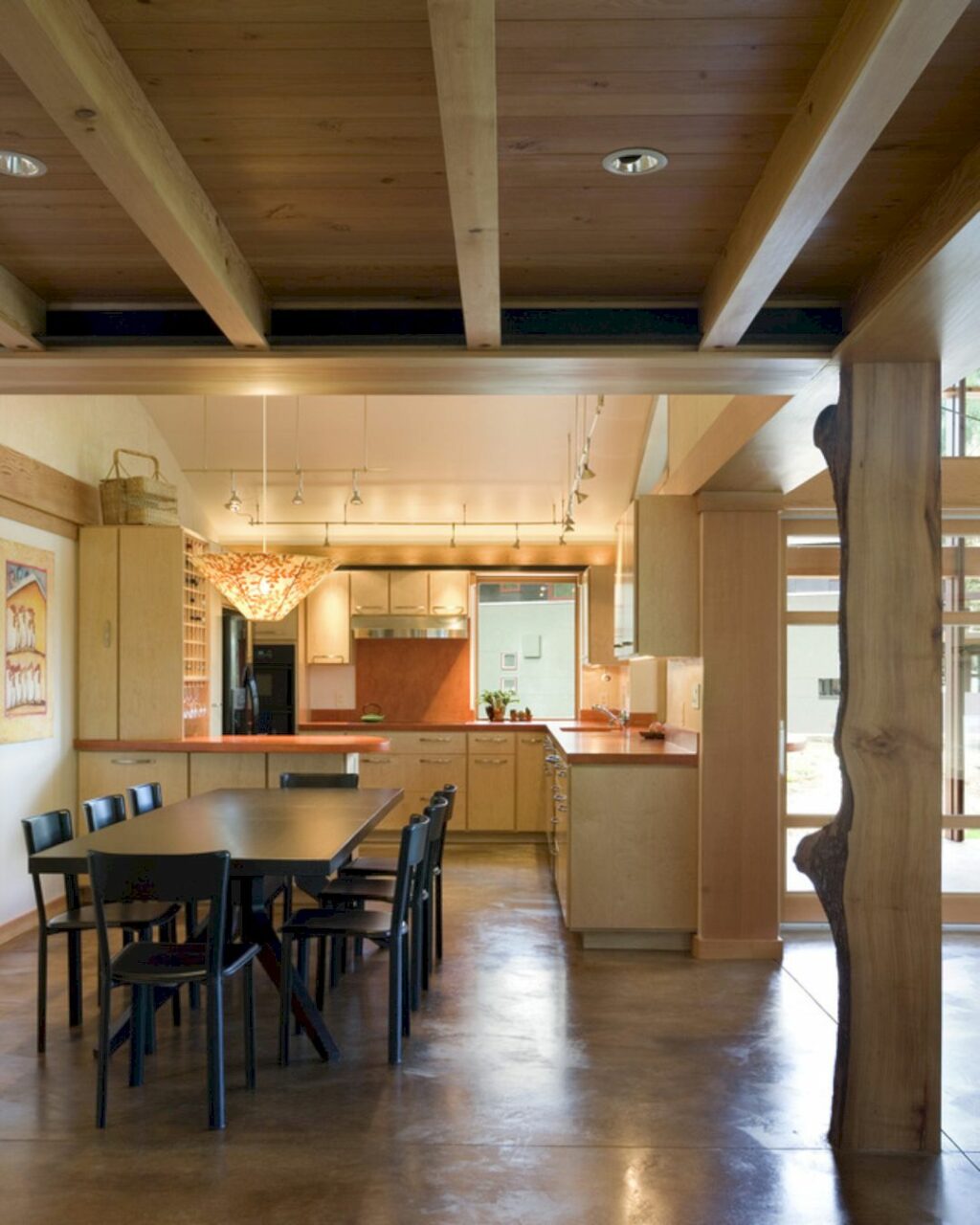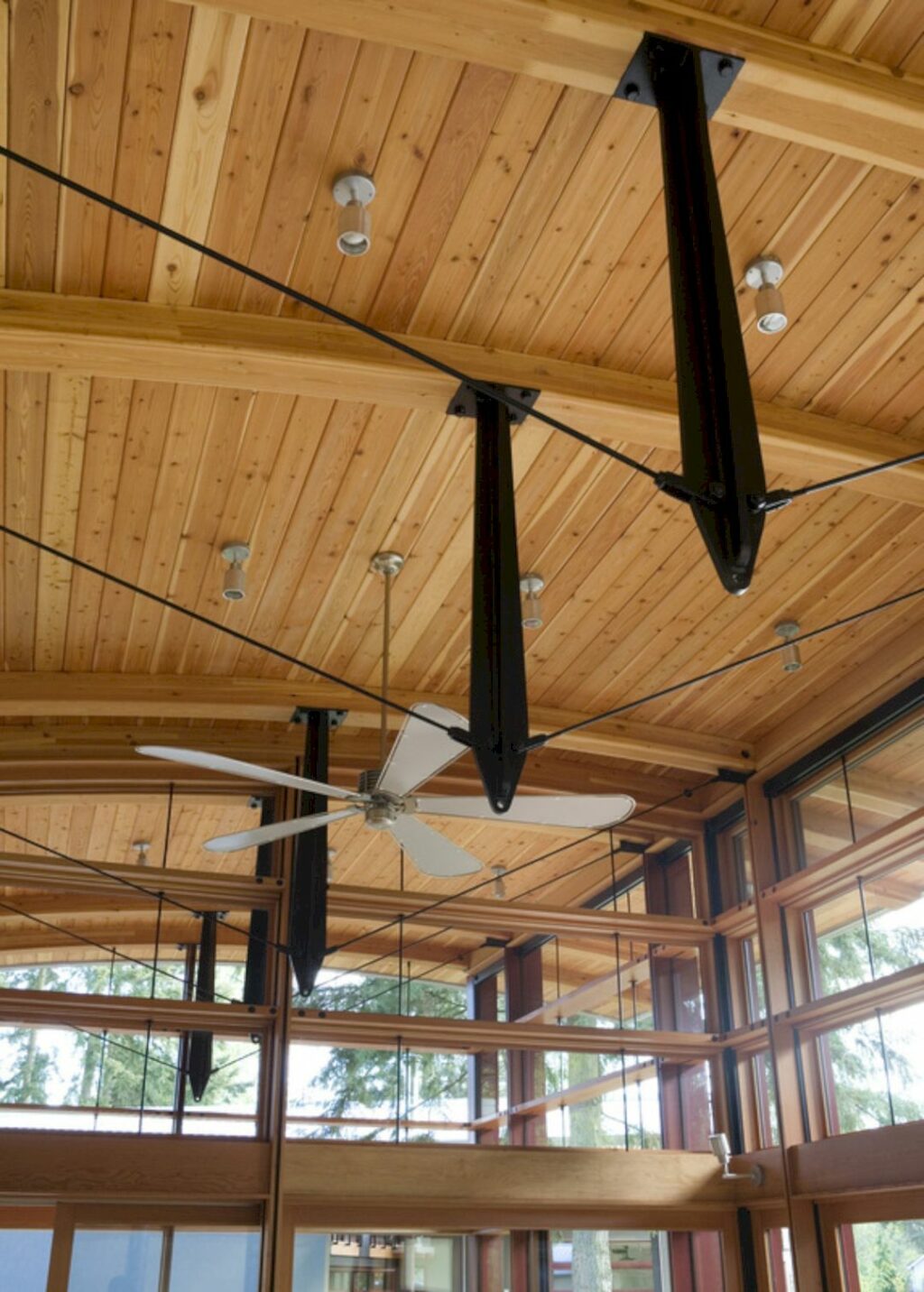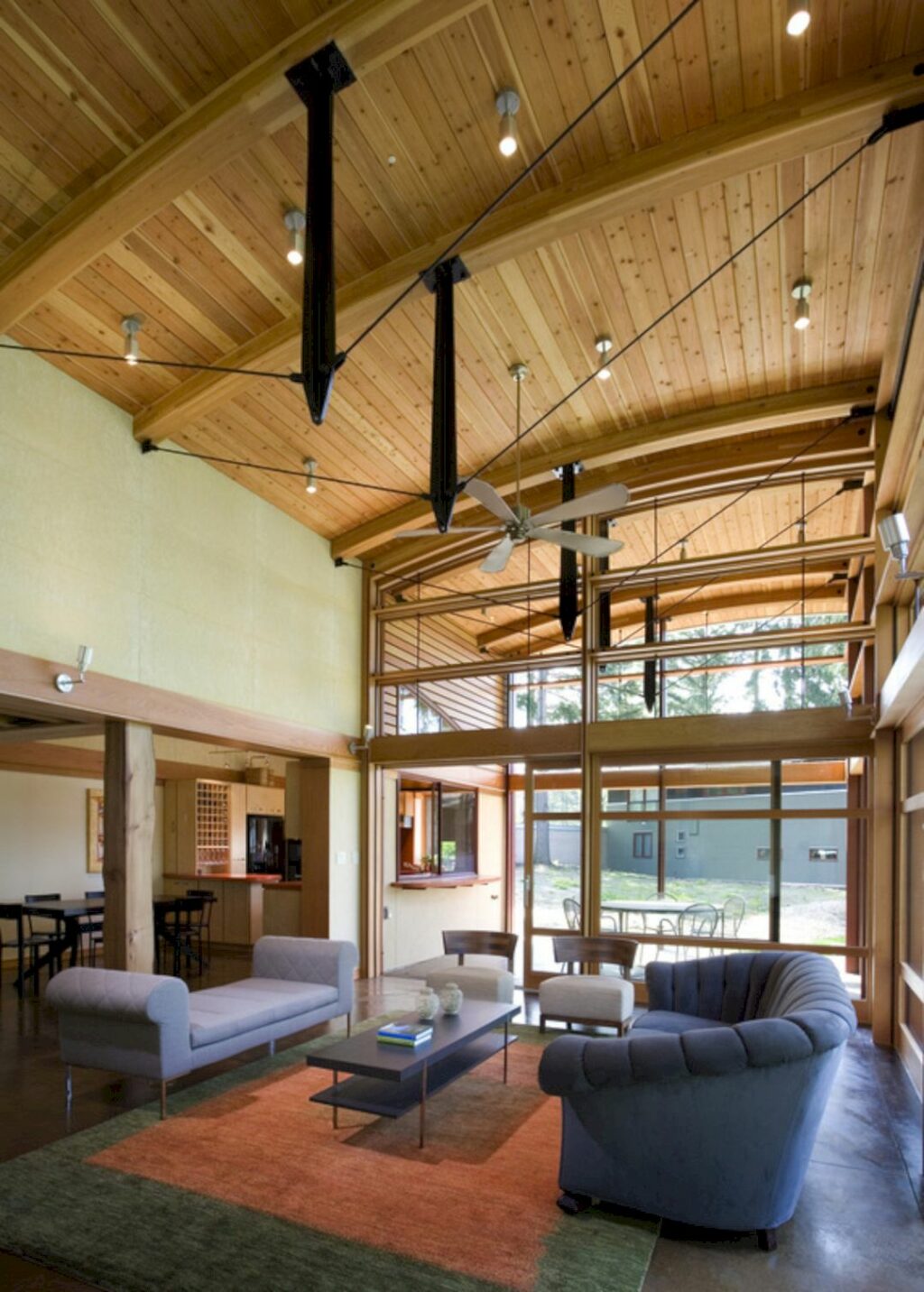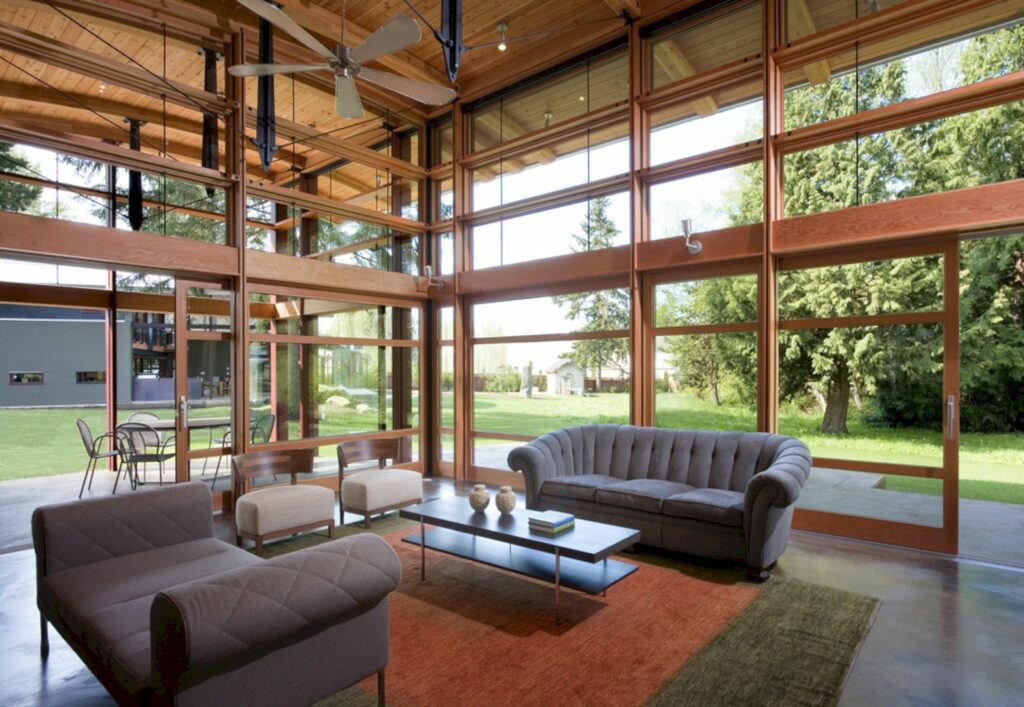 The exterior materials and curved roofs can help the two houses to establish a relationship with each other. The landscape and building design can blur the boundaries between outdoor and indoor spaces, connecting the houses to their surrounding nature.
Details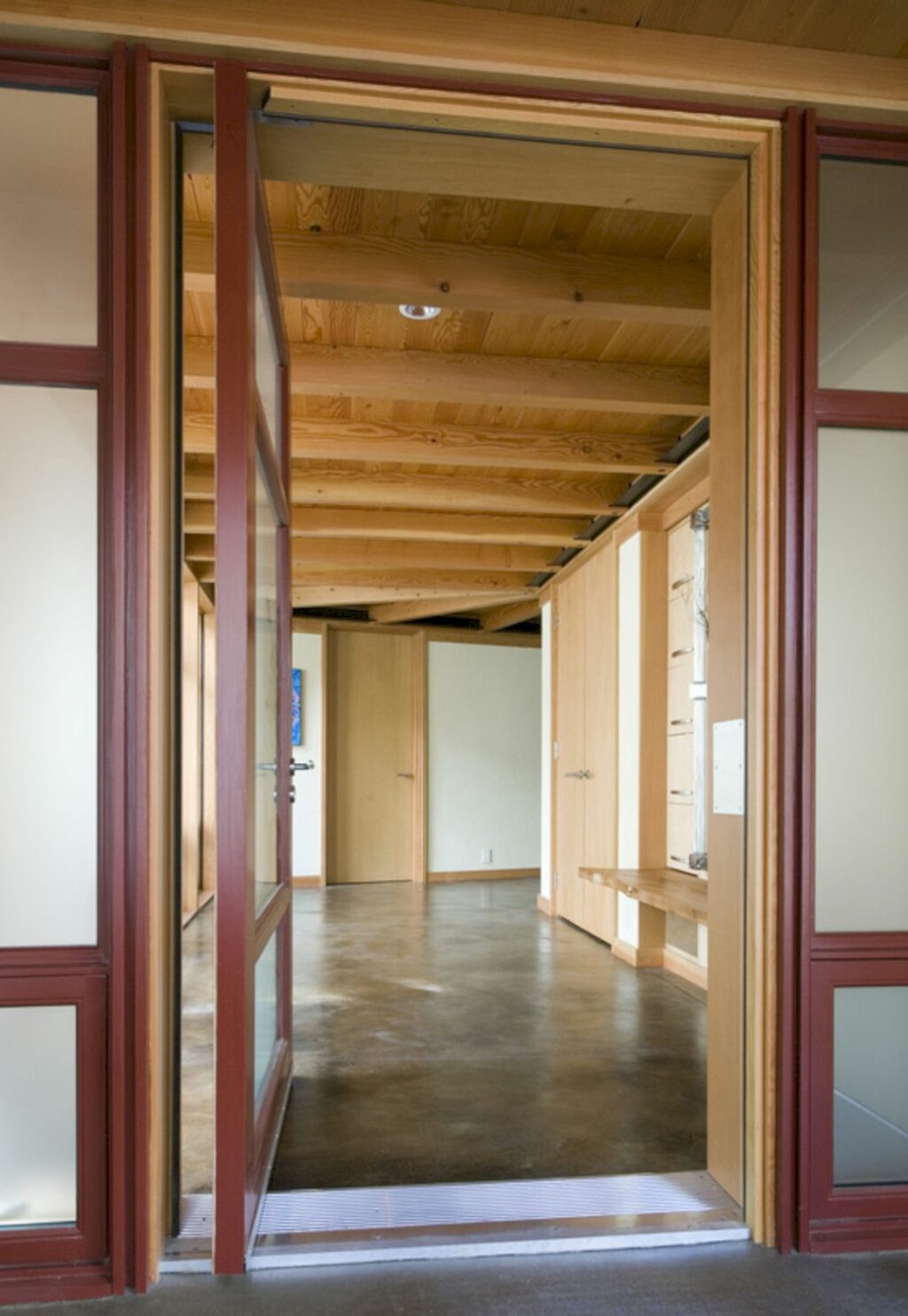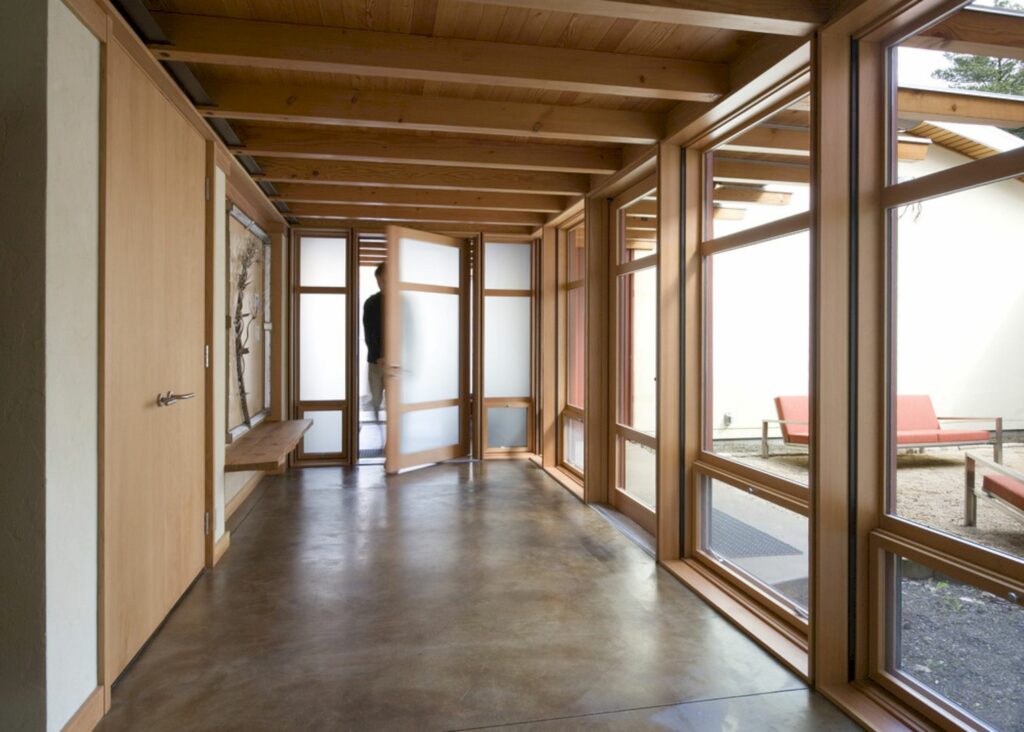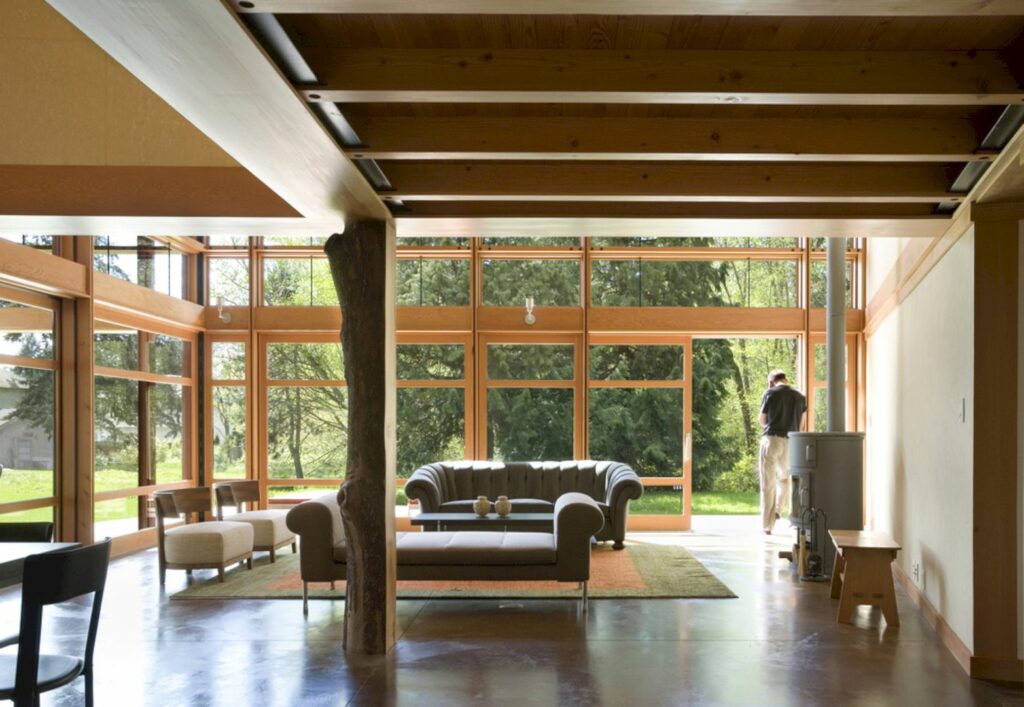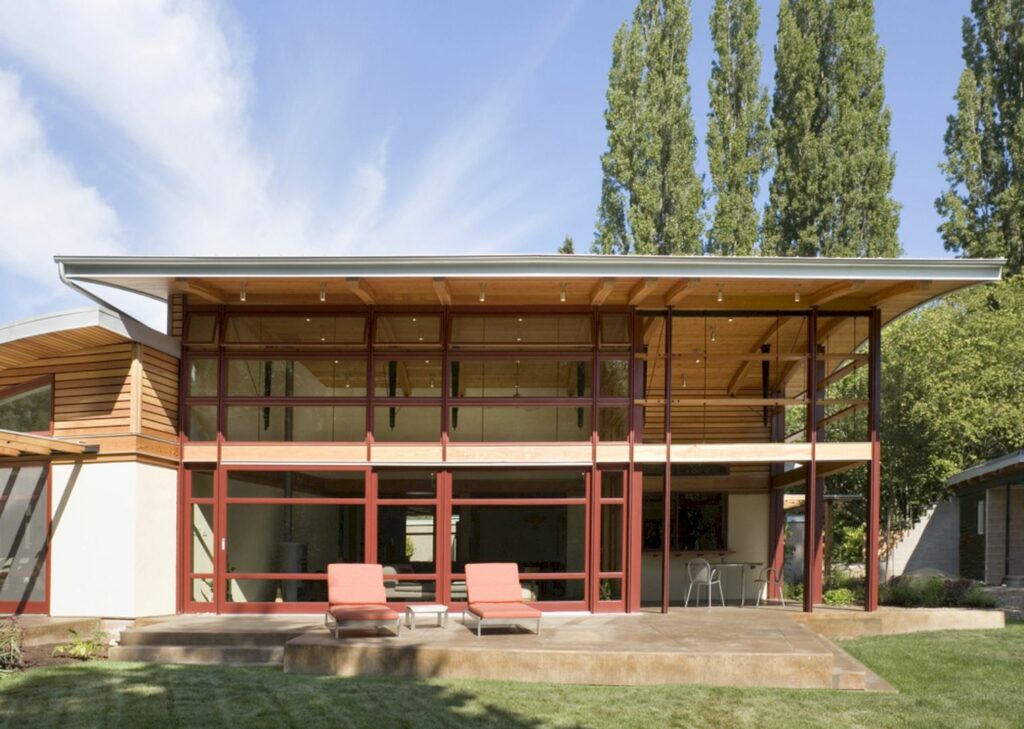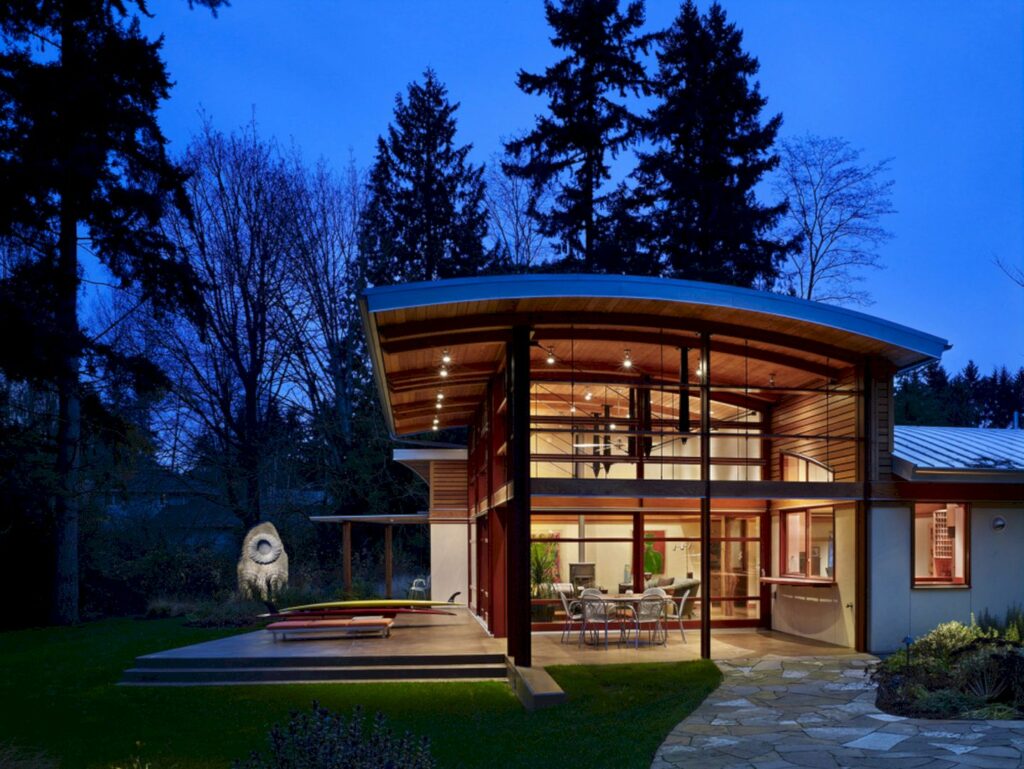 A unique concrete building block manufactured from wood chip fibers is used to build the two houses. These fibers allow the envelope of the building to remain vapor permeable.
The result of this project is environmentally friendly houses designed with healthy home materials and practices.
Garden House Gallery
Photographer: Steve Keating Photography