HasbroPlus has recently announced the industry's first auto-converting, interactive, programmable, voice-activated Optimus Prime Robot.
Collaborating with Roboson, the Hasbro Pulse decided to bring fans' favorite Transformer, Optimus Prime to life with a fully immersive and engaging experience through voice activated actions, mobile app controls, and programmable actions. 
Features
One of the best features of the Optimus Prime Robot from the HasbroPulse is that it can be customized and programmed according to the user's liking.
Users can teach and command the robot to walk, punch, blast, drive, and convert with the tip of their finger through the mobile app control. The best part? It also responds to voice commands once you configure it correctly.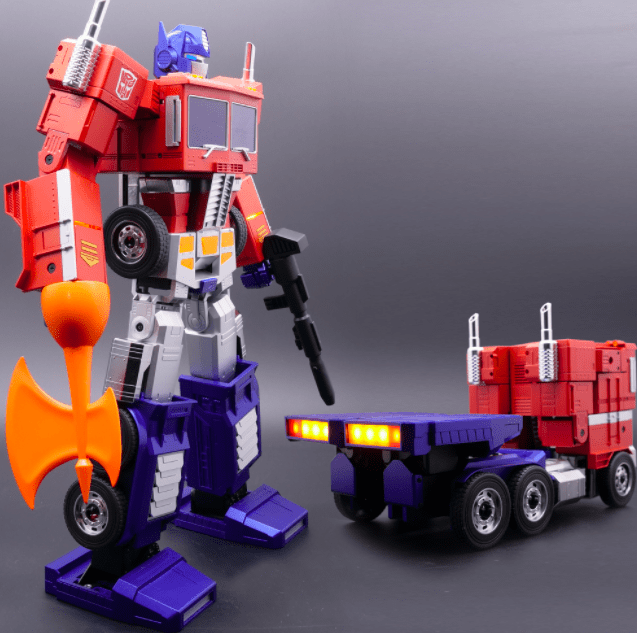 The Optimus Prime robot is also equipped with plenty of sound effects voiced by the original voice of the Autobot leader.
With the 80 different and genuine converting sounds, the interaction feels more real and thrilling. It also has a built-in speaker and microphone for seamless interaction.
Standing at 19″ tall in robot mode, the Optimus Prime Robot is one of the best designed interactive robots in the market.
The design of the robot is also thought out carefully. It comes with an authentic G1 design complete with detailed emblems, chrome accents, and lighting throughout the body frame.
The body is built with premium materials with over 5,000 components, 60 microchips, and 27 servo-motors to make it a more versatile and flexible interactive robot.
It comes in two different modes: The optimus Prime robot and the Optimus Prime truck. You can easily convert between the modes with the sound of your voice.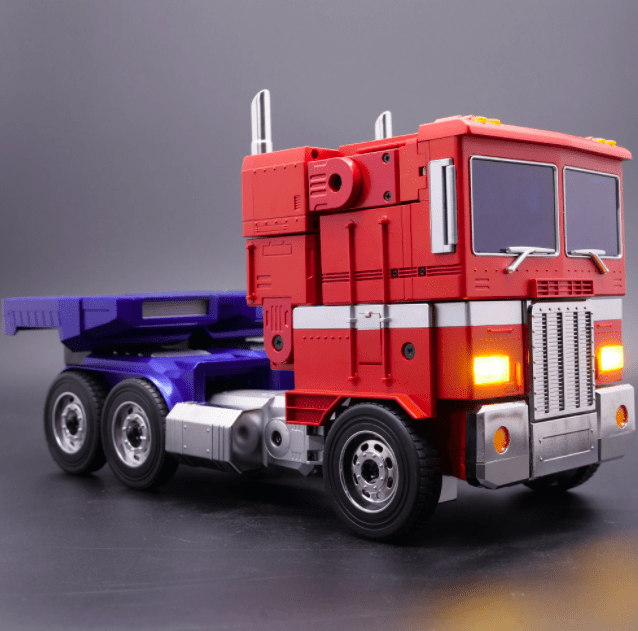 The Optimus Prime also responds to 25 different voice-activated commands including "roll out", "attack", and also "punch".
As it is a limited edition series, it comes in premium packaging just like those skin boards for packaging, and a protective travel case to keep it safe from any outside obstructions and defects.
Price & Availability
Right now, the Hasbro Pulse Transformers Optimus Prime is available for pre-orders. It retails at $699 USD. The pre-ordered items are expected to be shipped out by Oct 1st this year.
Every purchase includes a charging cable, instruction guide, mobile app, and 2 built-in rechargeable Lithium-Ion Batteries of 1200 mAh.