The Porsche Design Wireless Speaker PDS50 is an audio device designed with the latest Bluetooth technology to create the ultimate audio experience for its users.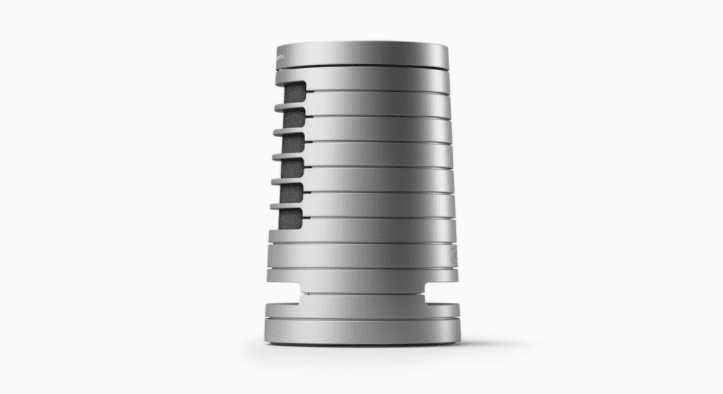 Features
With a striking layered design, the Porsche design wireless speaker's enclosure is built from a solid aluminum frame. It features glossy details with LED strips and a bass-reflex port.
The bottom layer of the speaker provides a stable elegant base for a more masculine look and high performing audio speaker. It comes with a wireless QI charging surface as well as an additional USB-C port.
The body of the speaker is also coated with splash-proof IPX4 water resistance that makes the speaker a perfect device to bring out on an outdoor adventure or a night out on the terrace.
When it comes to battery, the wireless speaker comes with a rechargeable lithium-ion battery that can be fully charged in approximately 5 hours. It plays music up to 20 hours on a single charge.
The Porsche design wireless speaker weighs in about 500 gram with 80% aluminum, 15% plastic, and 5% textile fabric materials.
Price & Availability
As of right now, the Porsche design wireless speaker retails for €399. It has a free shipping and free return policy under a few terms.