Car Thing is a smart player from Spotify that lets you play music, news, entertainment, and more straight from your Spotify app.
With Car Thing, you can easily ask, tap, turn, and swipe songs, music, and podcasts in your playlist.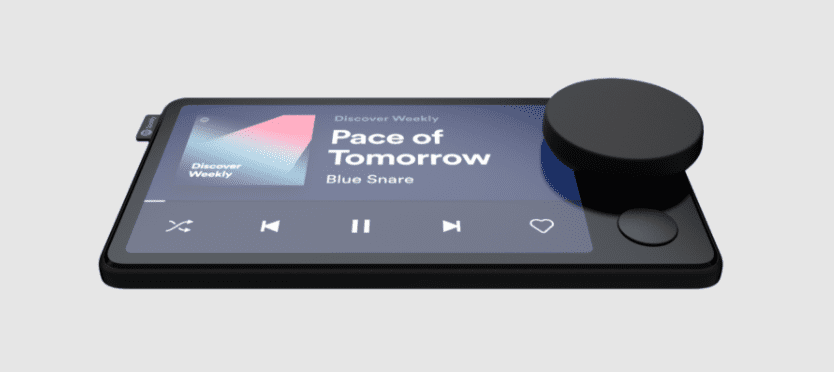 Features
The Spotify Car Thing runs on Spotify premium subscription in order to bring on-demand and ad-free listening.
It's equipped with useful car features to help you focus better on your driving such as voice recognition and a dial button.
Car Thing also comes with four preset buttons to make it easier for users to find their favorite music. Users also get to change them anytime that they want.
It also offers other easy navigational controls such as back and mute buttons for repeated and quick uses. All of it is integrated with the 4.6 inches width of its body.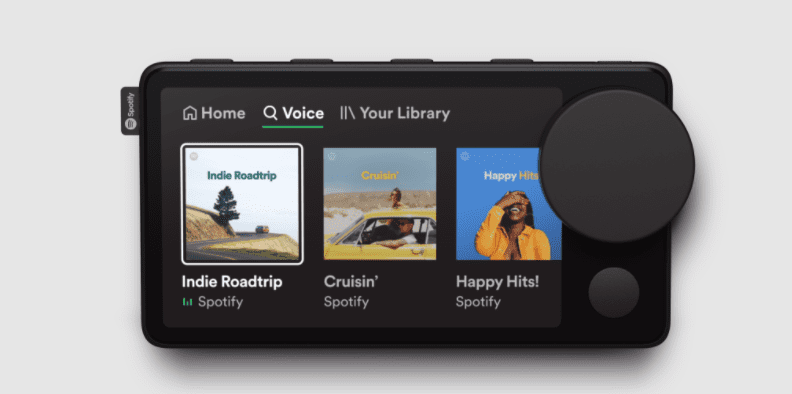 Weighing at only 3.4 ounces, the Car Thing is made of sturdy unibody for longer durability. It also has matte-textured rubber details for easy navigation.
For better voice recognition, the microphones in the Car Thing have a noise suppression capability. This helps the device to tune out sounds from the road and focus on your commands.
Compatibility-wise, the Car Thing is compatible with any cat as long as it has a USB outlet, Bluetooth, and AUX. It also works with Android Auto and Apple CarPlay.
It also connects to the Spotify app on your smartphone and the smartphone itself as long as it has iOS 14 and Android 8 and above.
Price & Availability
The Car Thing requires a paid Spotify subscription. It is only available one per paying subscriber.
As of right now, the Car Thing is available for free for a limited time. However, the expected retail price would be $79.99 per device.
Users who are interested right now can put their names on the list and pay only for a shipping & handling fee.
For the US continental, the shipping fee is $6.99 while Alaska and Hawai shipping is around $14.99.