Nowadays, more and more people are using their iPads for desktop uses. However, there aren't many tools and devices out there that facilitate these needs for iPad users.
Seeing this, Kensington comes with an all-in-one solution: StudioDock™, the docking station for iPads. It comes with magnets to easily attach and attach to iPads either in portrait or landscape modes.
With the StudioDock™, you will get the full desktop experience combined with so much more. Unleash your creativity and turn your iPads into an all-in-one device.
Features
StudioDock offers the most ideal docking station that turns your iPads into fully-functioning desktops. It attaches and detaches the iPads using magnetic cores compatible with the USB-C iPad Pro 11" (2018+), iPad Air (2020+) or iPad Pro 12.9″ (2018+).
It also offers an apple ecosystem charging that includes Qi wireless iPad, iPhone, and AirPod charging. If you have an apple watch, you can also get a K34032WW plugin for the dock.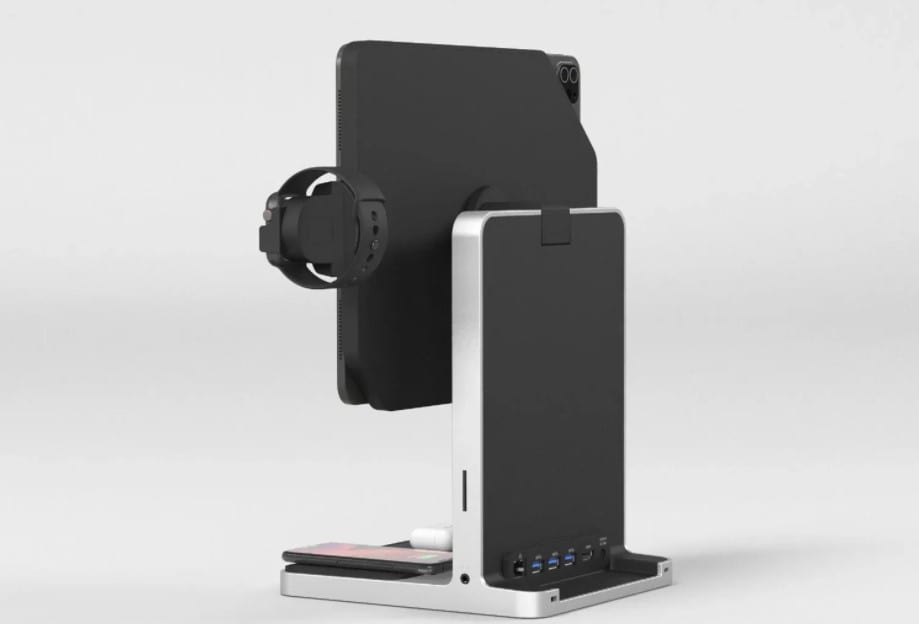 StudioDock also has access to multiple expansion ports, including the USB (Type-A and Type-C), HDMI 2.0 video, Gigabit Ethernet, 3.5mm audio, and SD card reader. 
You can also attach a keyboard that fully supports iOS like the Kensington Wireless Compact Keyboard in White (K75504) or Black (K75502).
The StudioDock comes with a sleek and modern design that rotates either in portrait or landscape mode. The main colors of the docking station are black and metallic white.
Price and Availability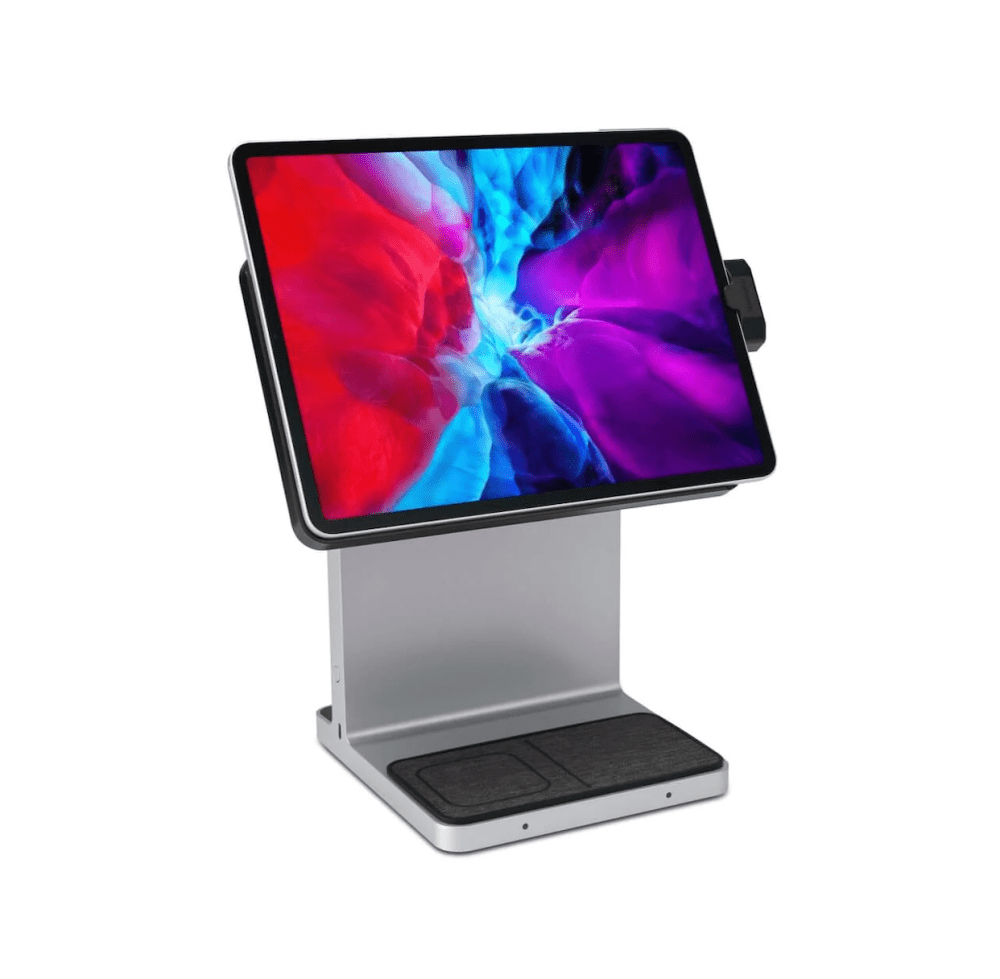 As of right now, the StudioDock iPad Docking Station is priced at $399 for the iPad pro 12.0" (2018+) and $379 for the Pad Pro 11″ (2018+)/iPad Air (2020+) with a three-year warranty.