Known for its sophisticated gadgets and electronics, CSeed now comes with the new indoor unfolding TV, M1. 
With a vision to realize the dream of most interior designs which is to have uncluttered walls, the CSeed M1 4K 165-inch unfolding TV brings luxury and convenience to your homes and businesses.
With the CSeed M1, you get to enjoy the latest screen technology with the most exciting and alluring design that will turn many heads to its direction. 
Features
The CSEED M1 works at the push of a button. Within seconds, a sleek column of aluminum will come out of the ground, unfolding a 165-inch screen of the latest 4K MicroLED technology. 
Besides having an HDR plus on the screen, the M1 also supports an adaptive gap calibration technology (AGC) that makes the corners of the TV completely invisible when not used.
The M1 also uses cutting-edge microLED technology that makes the screen look more vibrant, bright, and also creates true-life images with a color processing depth of 16bit per color and advanced HDR and HDR10+.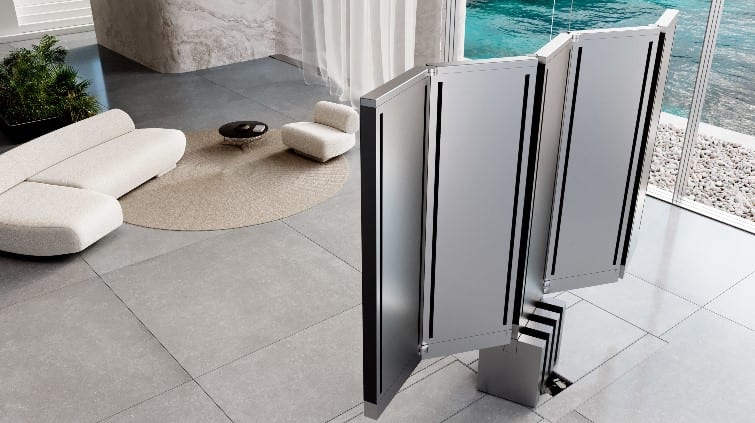 The AGC system used in the M1 unfolding TV also helps create a totally seamless foldable TV design that integrates perfectly with the environment surrounding it.
Every TV also comes with an onboard 2.1 high-end audio speaker to match the extraordinary visual quality that organically integrated into the frame design.
Price and Availability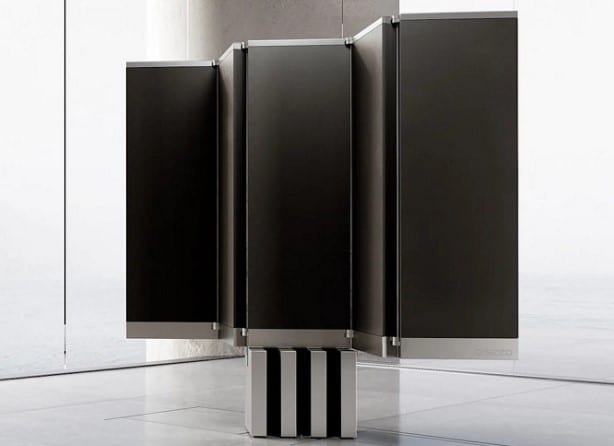 As of right now, the CSEED M1 is available in 4 different colors: silver, gold, black, and titanium. It is called the world's first 165-inch folding MicroLED TV with a starting price of $400,000.