The luxury car manufacturer Mercedes-Benz recently produces the eScooter, an electric scooter capable of covering a travel distance of 25 kilometers and is expected to be a flexible individual mobility solution for urban urbanites.
This lightweight, compact and foldable eScooter Mercedes-Benz allows it to be carried by public transport or stored in the trunk of a car before users drive to their destination or go around the city.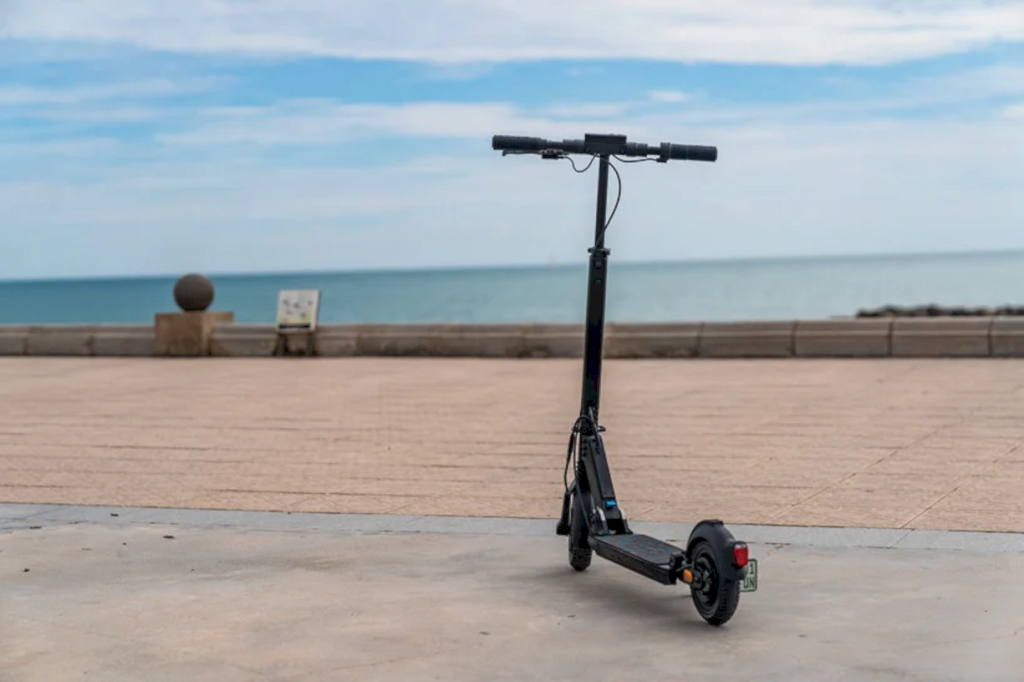 The eScooter, launched by Mercedes-Benz in collaboration with Swiss micro-mobility specialist Micro Mobility Systems AG, is stylish, strong, and comfortable.
Emission-free micro-mobility is a valuable component of the journey to liveable cities with a smart traffic mix and supports improved air quality.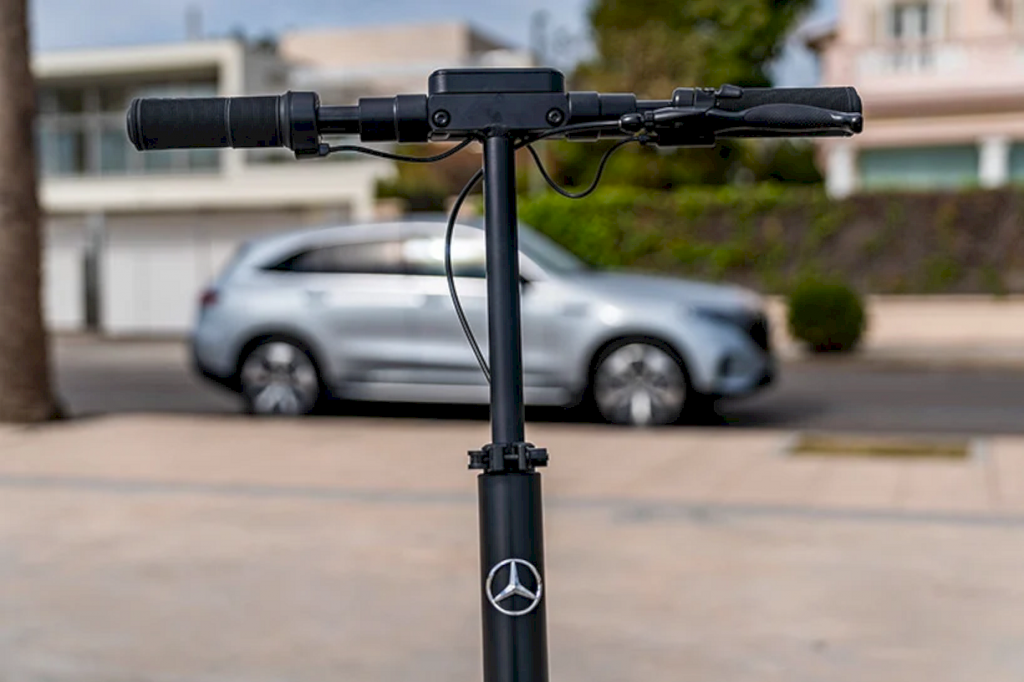 Moreover, it fits perfectly with the modern urban lifestyle. And because it can be carried anywhere, it does not burden the public space.
Design
The Mercedes-Benz logo on the iron handlebar column is claimed to have an attractive and elegant aesthetic appearance with a black design. The eScooter is equipped with an electric motor with a maximum power of 500 W and 20 km per hour.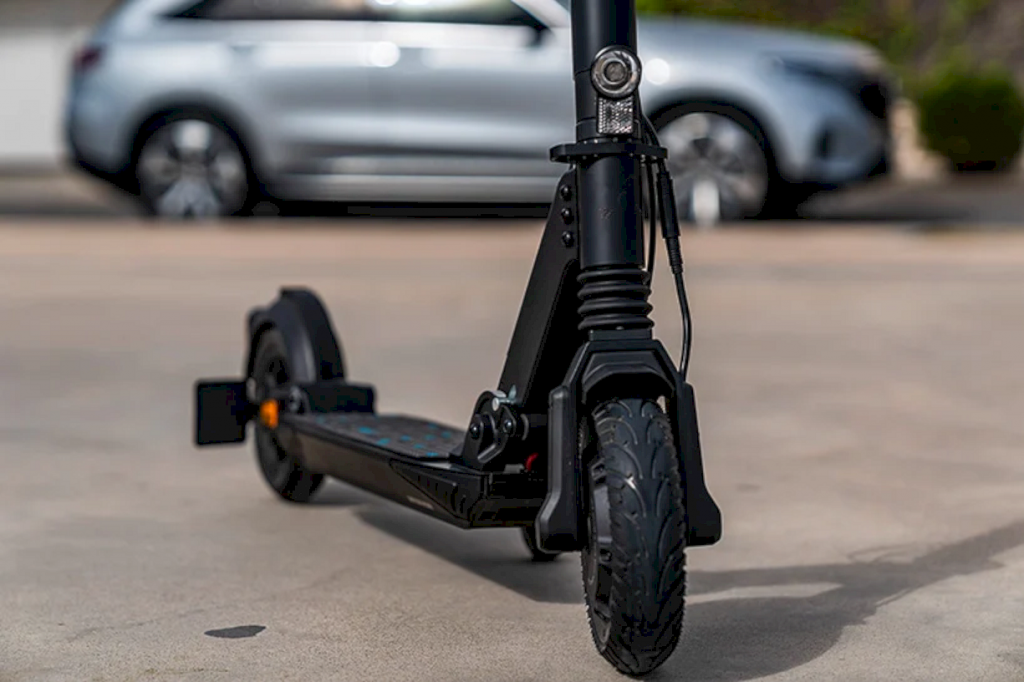 The surfboard is wide and has a non-slip coating, with plenty of room for both legs. The eScooter has front and rear suspension and is equipped with rubber wheels with a diameter of 20 cm, which can easily cross uneven or even rocky road surfaces.
The steering column can be opened, and the height is adjusted according to the driver's comfort. A small display centered on the handlebar shows speed information, battery level, and driving mode at a glance.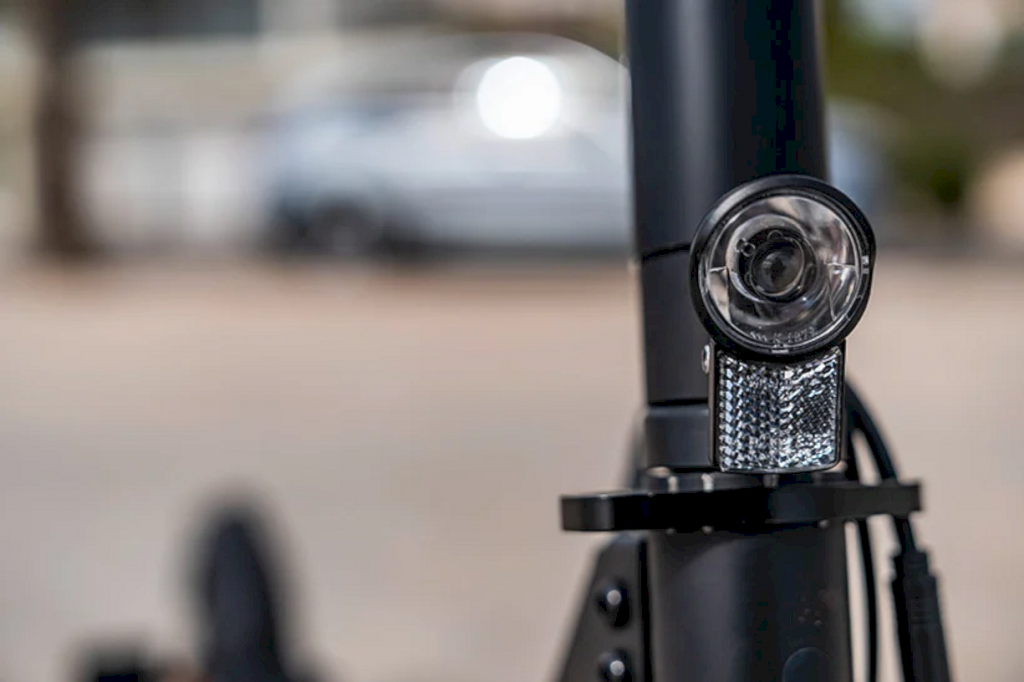 Features
For braking, the eScooter has rear drum brakes and foot brakes on the protective plate. The front and rear lights are suitable for use in road traffic, together with side reflectors, make it possible to drive at any time, even in the dark.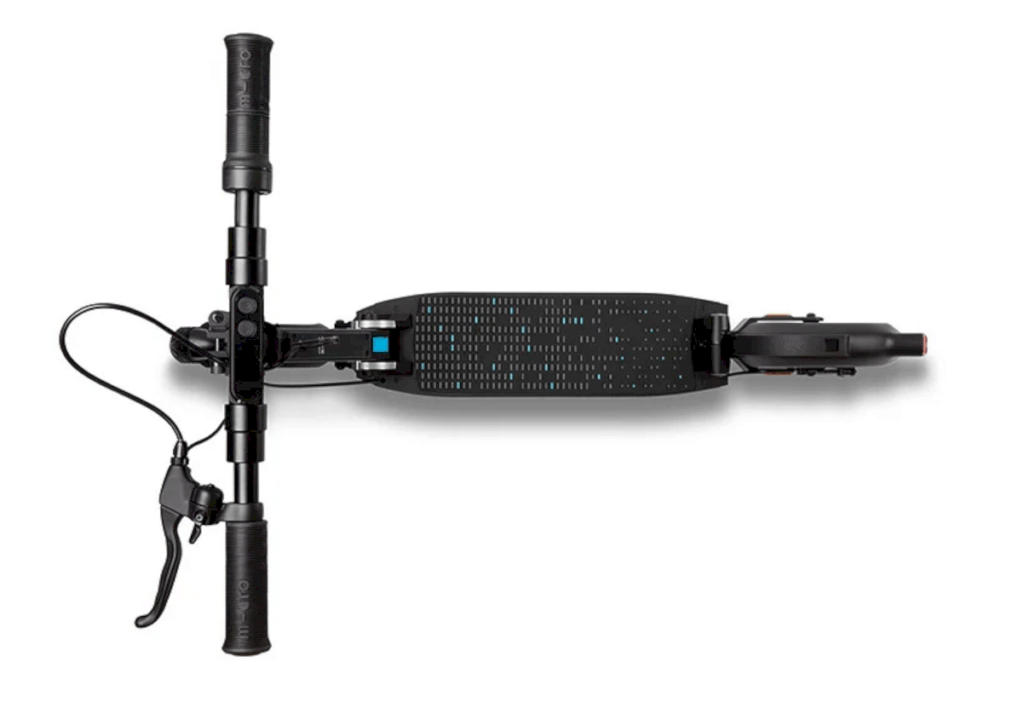 With Bluetooth connectivity, the Mercedes-Benz eScooter can be easily linked with smartphones and Micro applications. The weight of this scooter is around 13.5 kg only.
The scooter's battery is fully charged in about 3 to 3.5 hours using the standard domestic socket found in homes and reaches 70 percent charge in just two hours.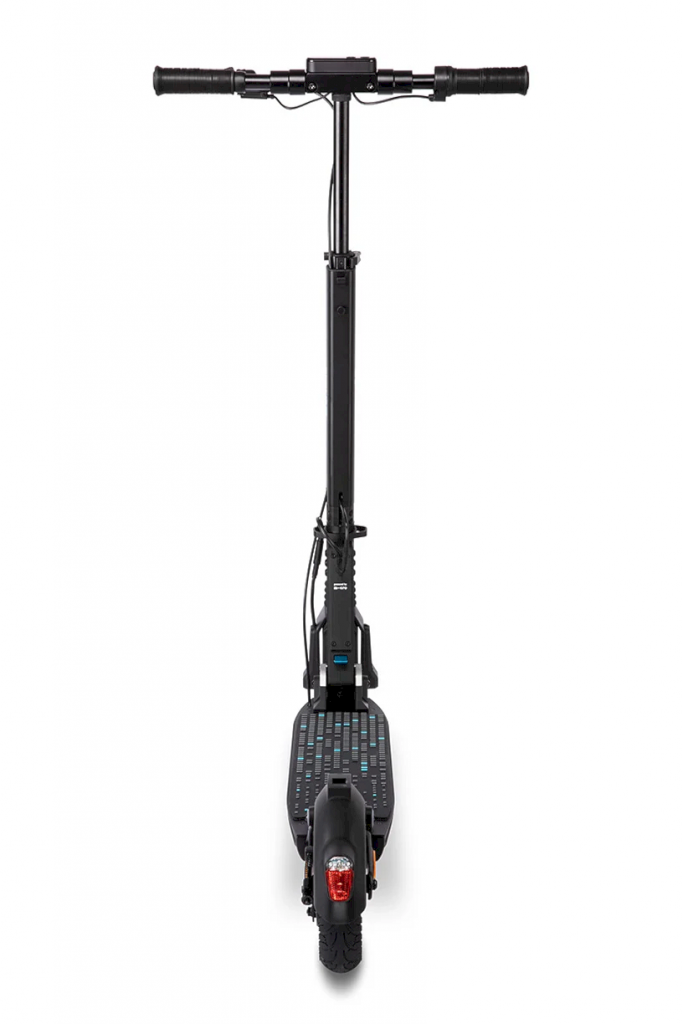 Mercedes-Benz also plans to offer a Bluetooth® connection and a boot docking station on the scooter to allow riders to charge the device while on the move.