It is a remodel and expansion project of a mid-century modern residence completed by Skylab Architecture. Meschter Residence is a 4,582 sqft new home located in NW Portland hills. A collage of spaces can be found inside the home's three wings.
Site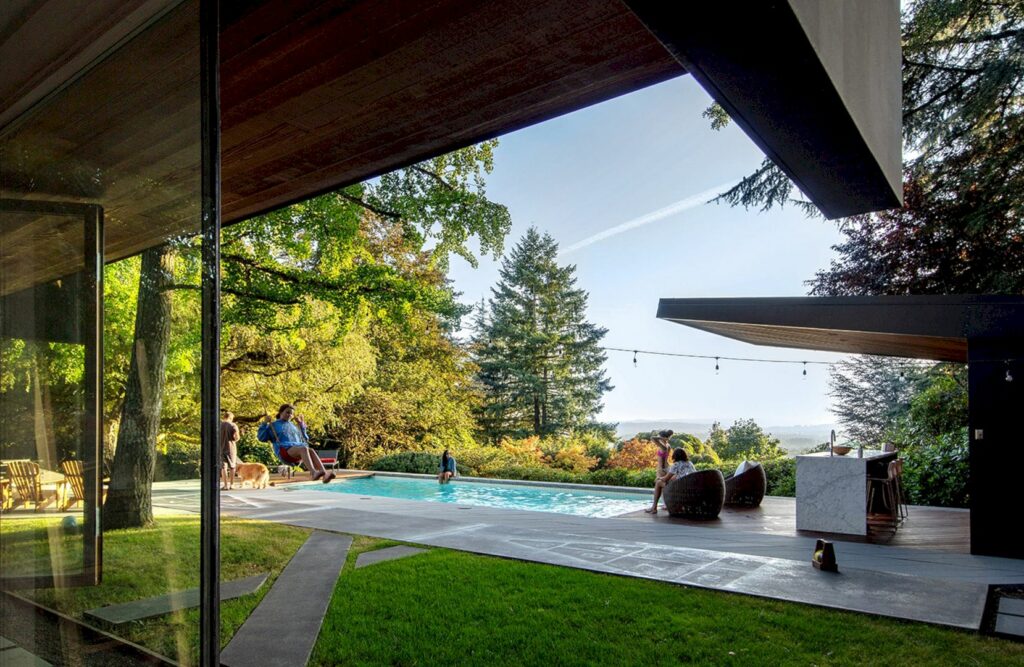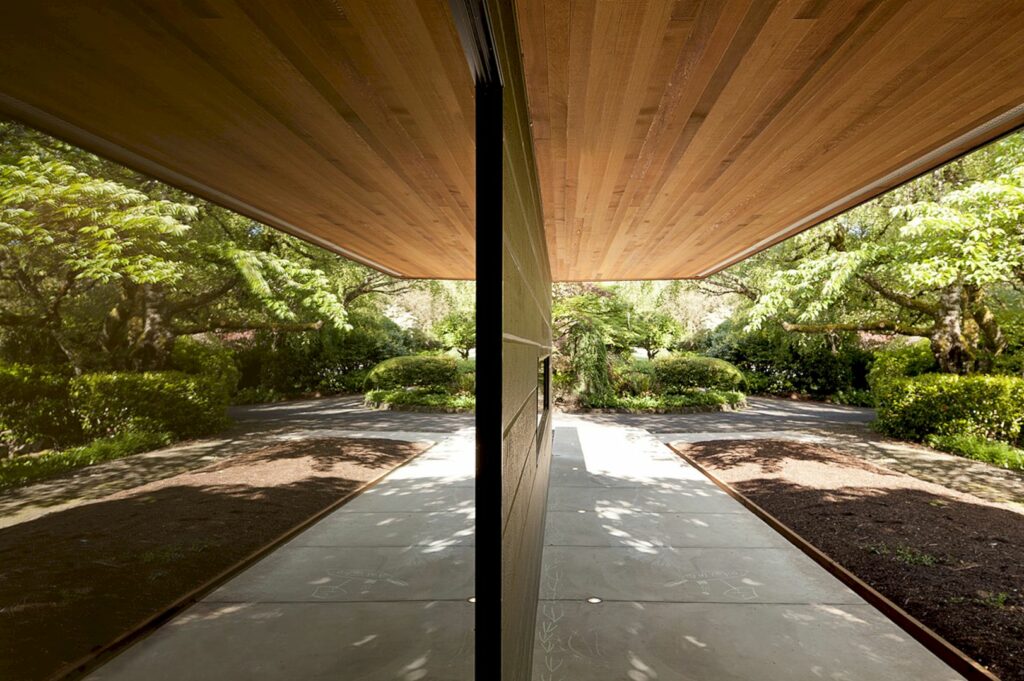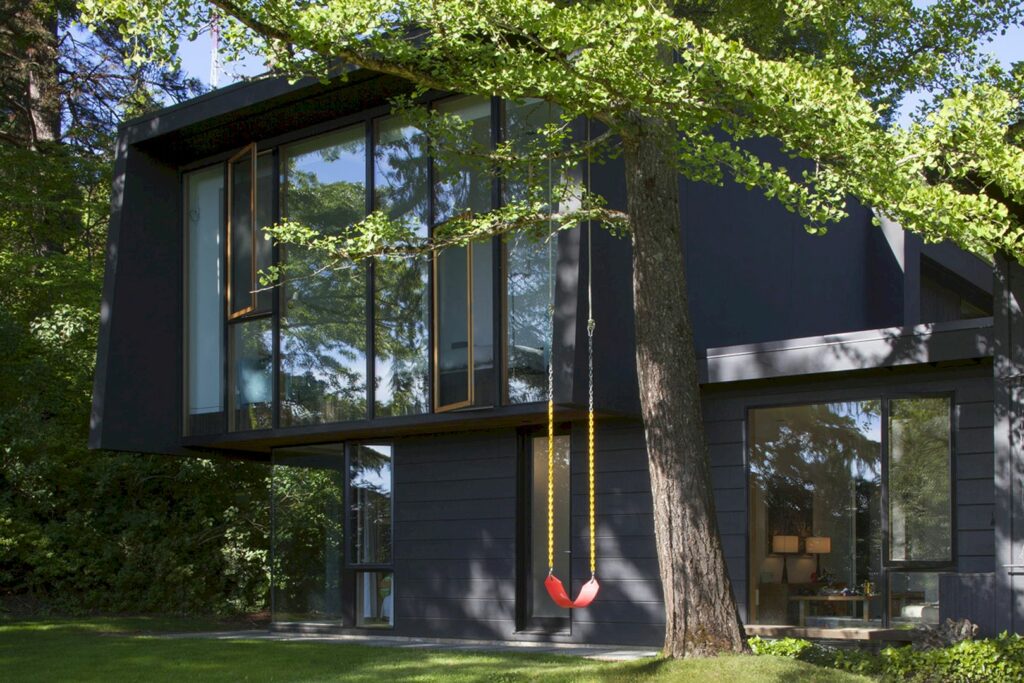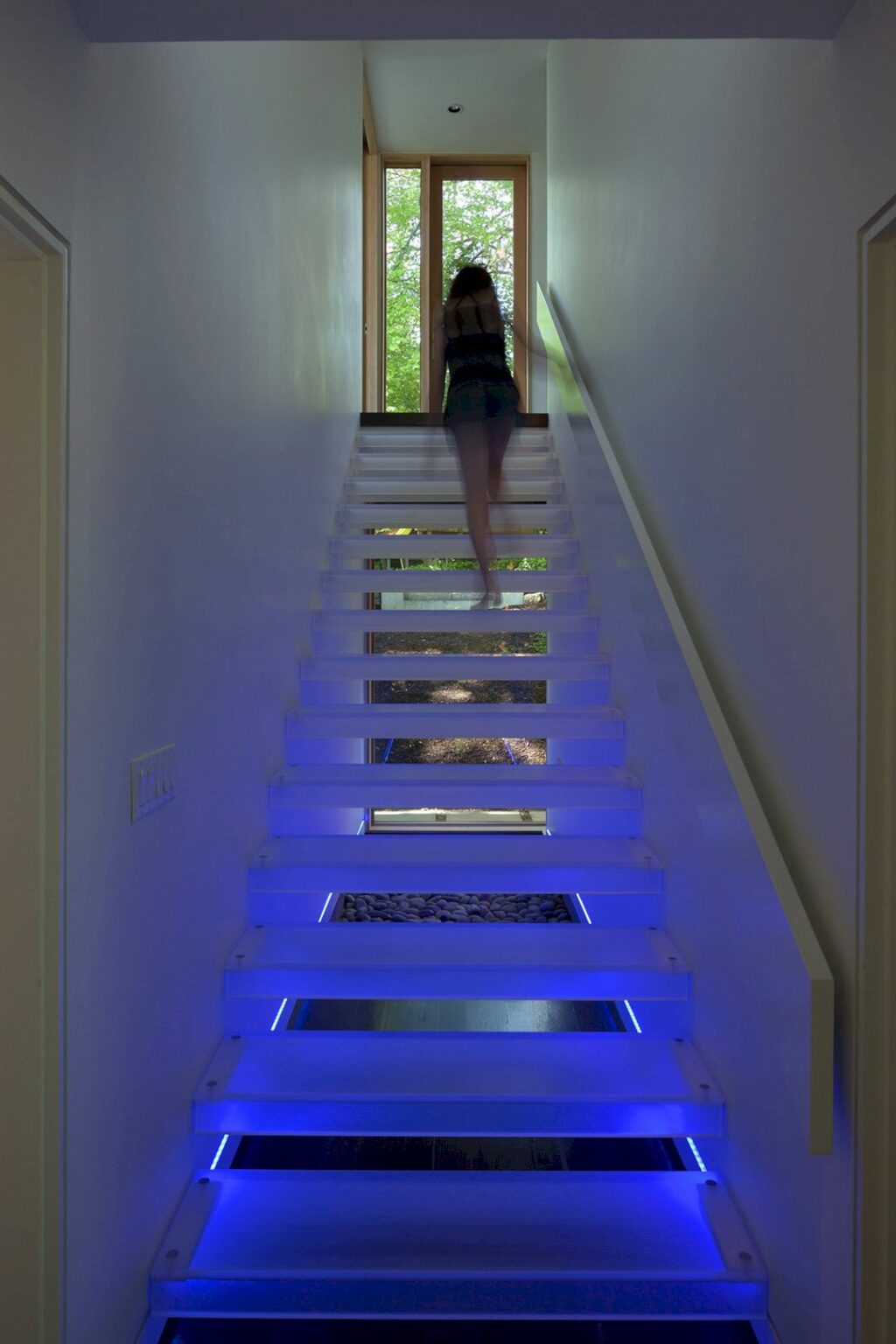 It is a new home that sits in a secluded courtyard and a lush Pacific Northwest wooded landscape, connecting with the beautiful pine forest. This home is positioned to capture panoramic views of the surrounding hills.
Spaces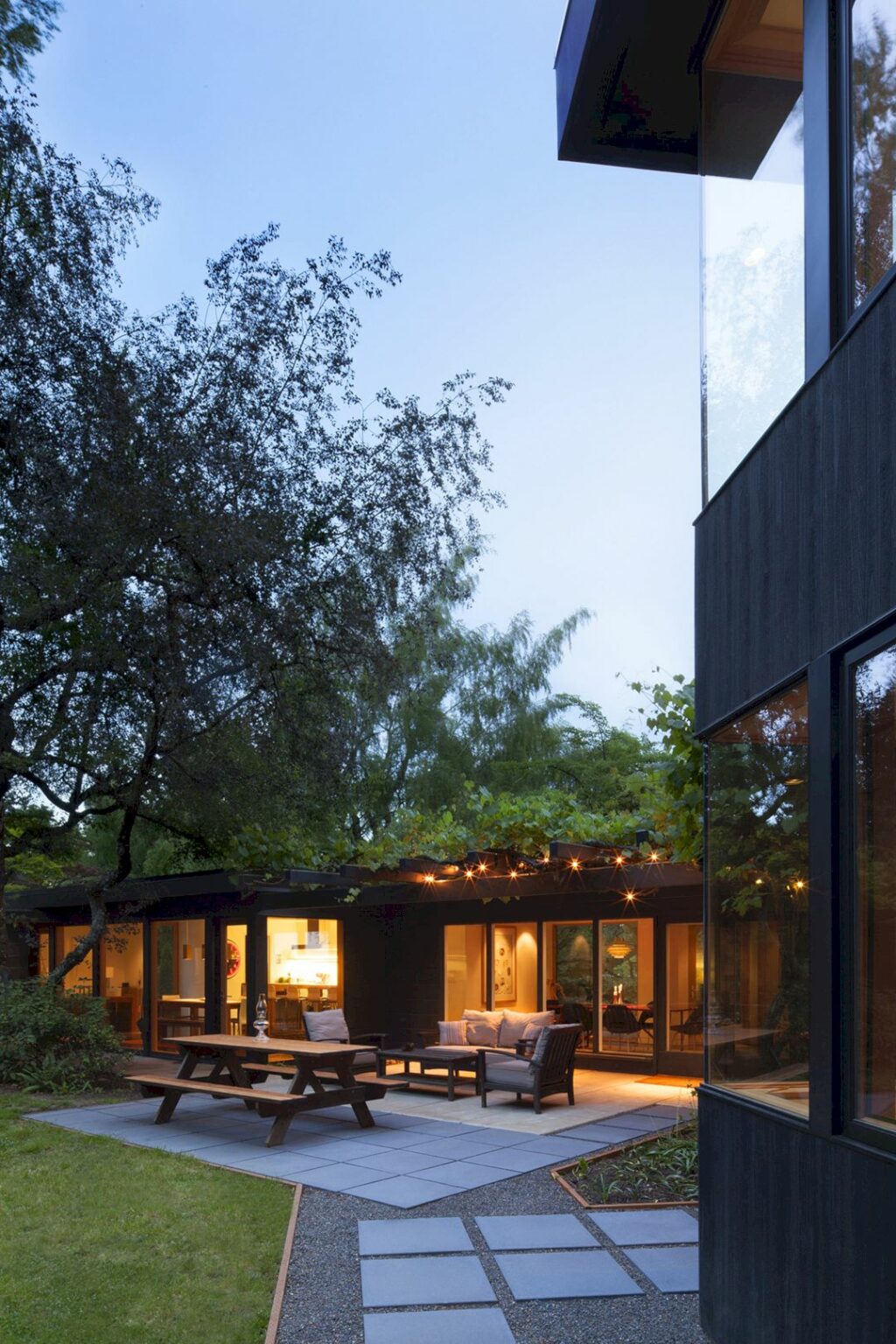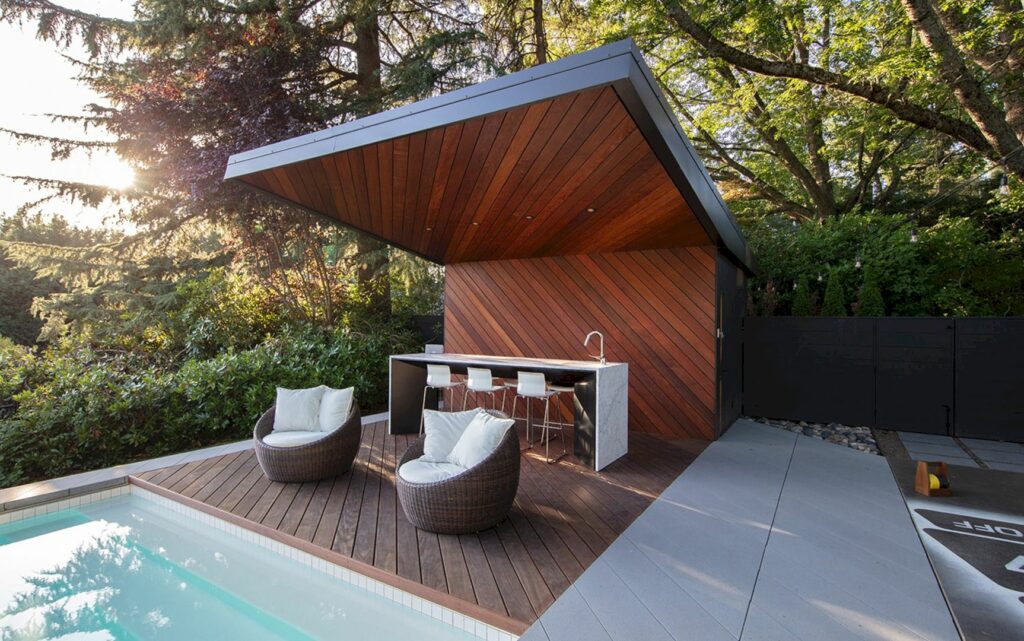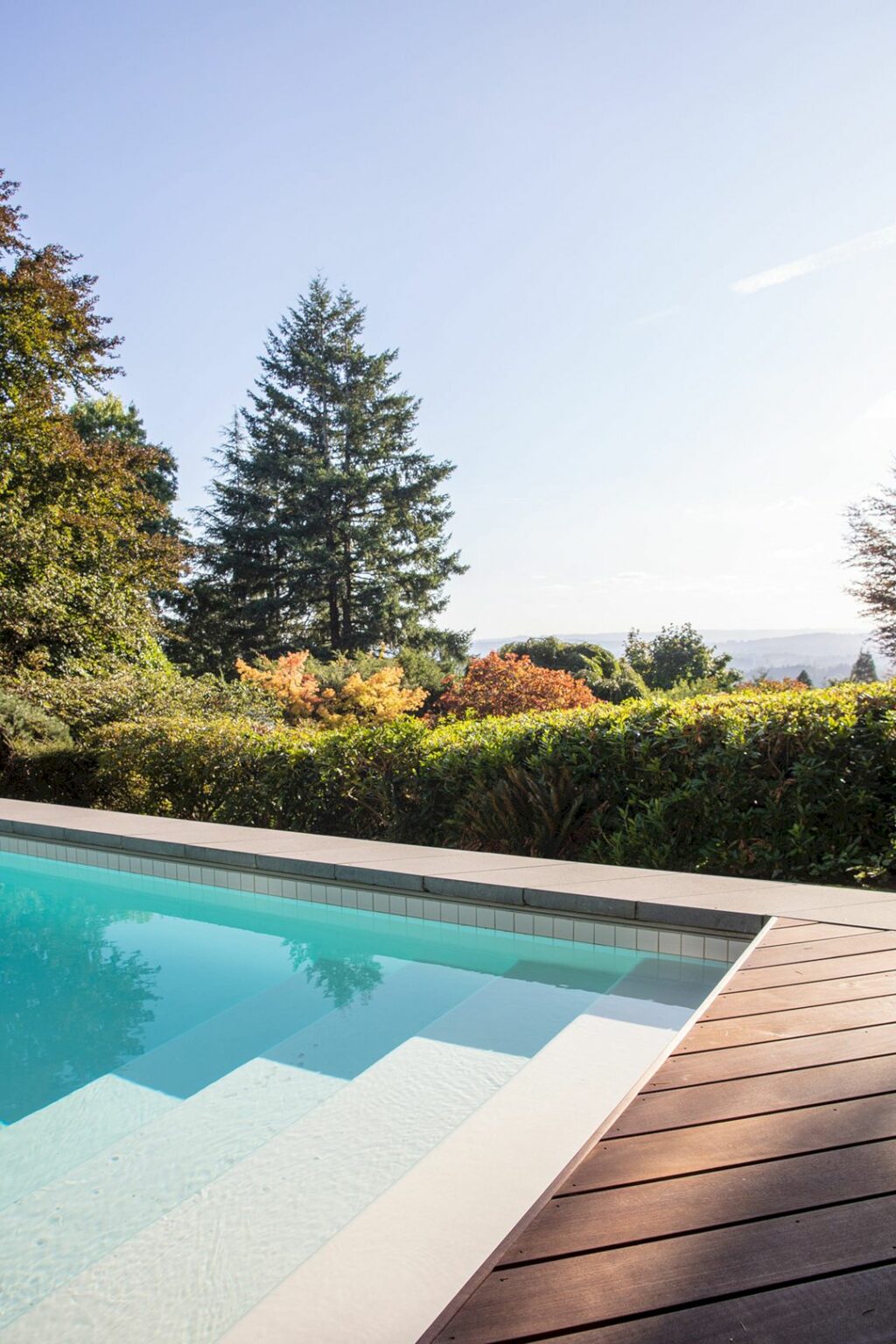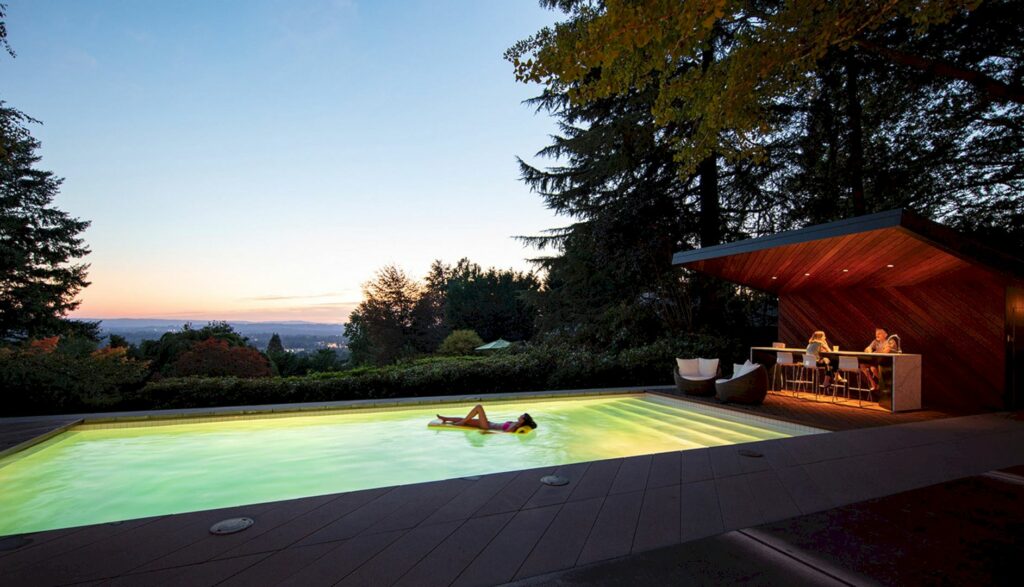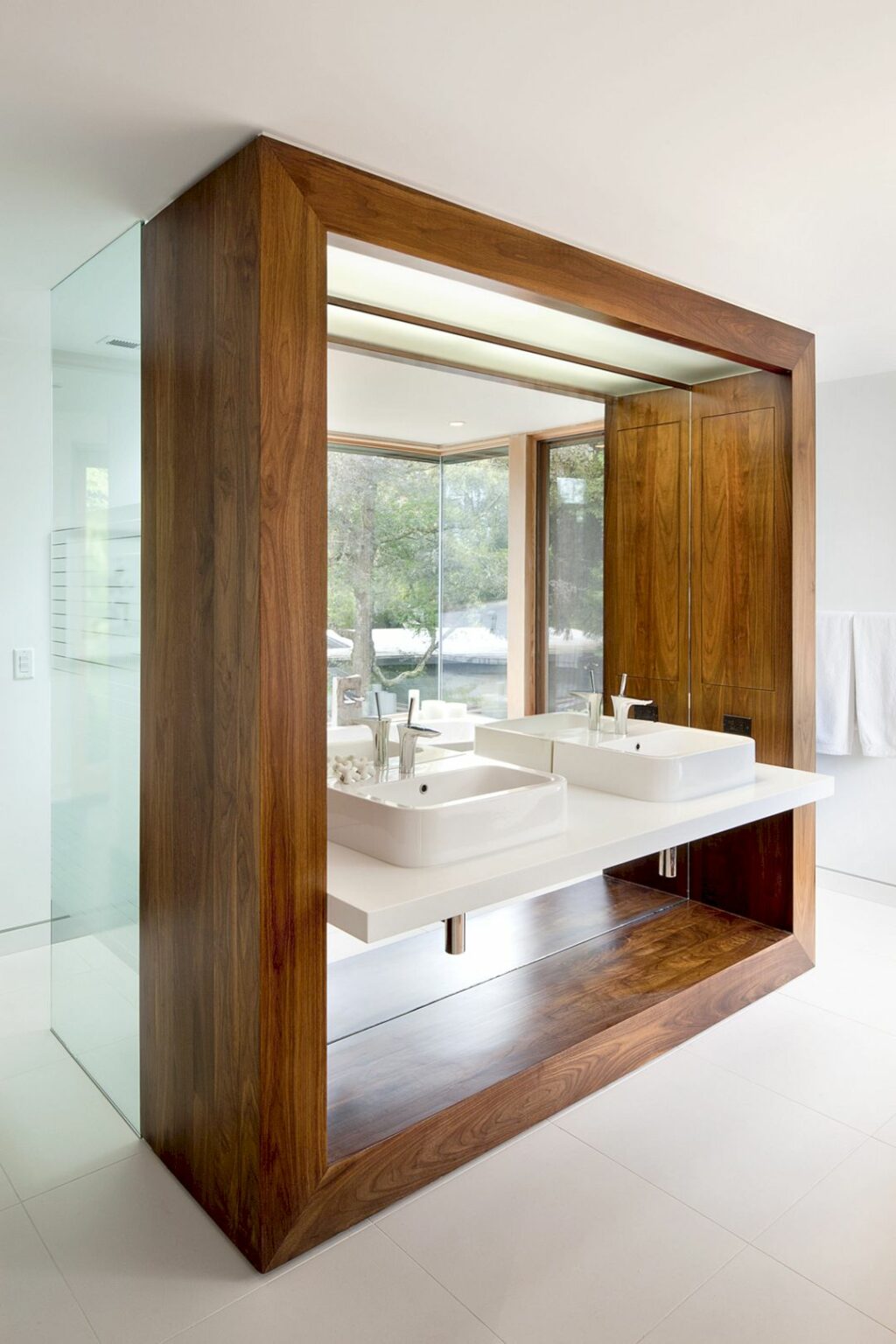 The design of this home is inspired by Kandinsky's abstract artwork. A collage of spaces is made especially for a growing family. On the ground level, there are three wings of the timber-framed house that can create good circulation along the pool, garden, and courtyard. Modern homes like this also have a different design approach when it comes to roof installation and the overall aesthetics of the walls and floors.
Wings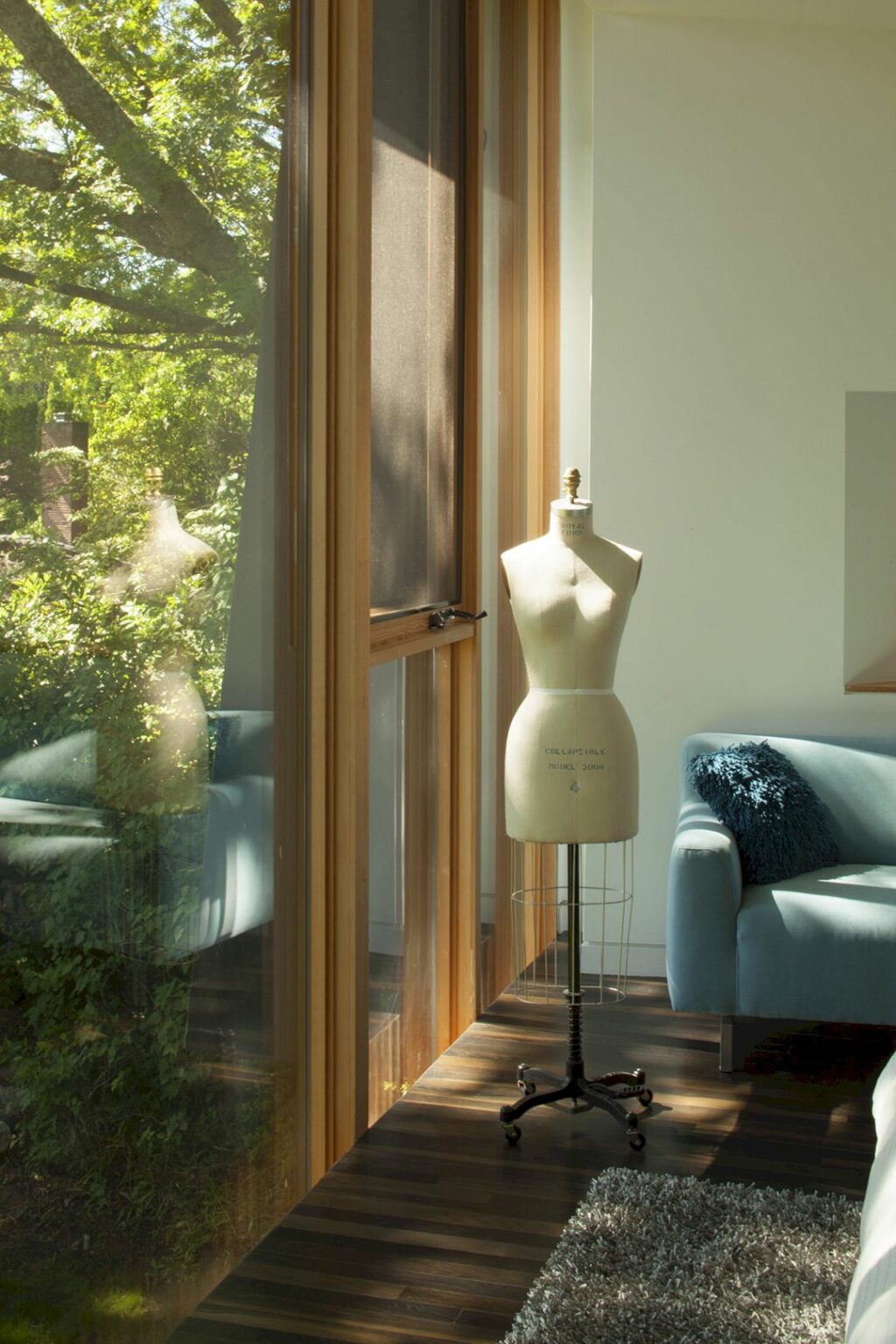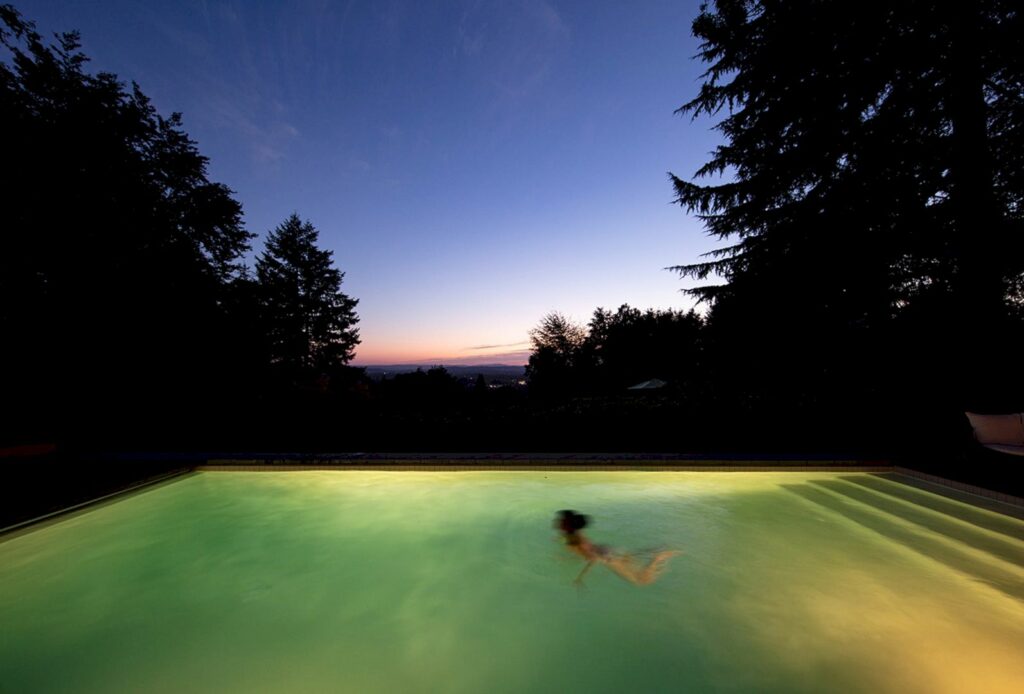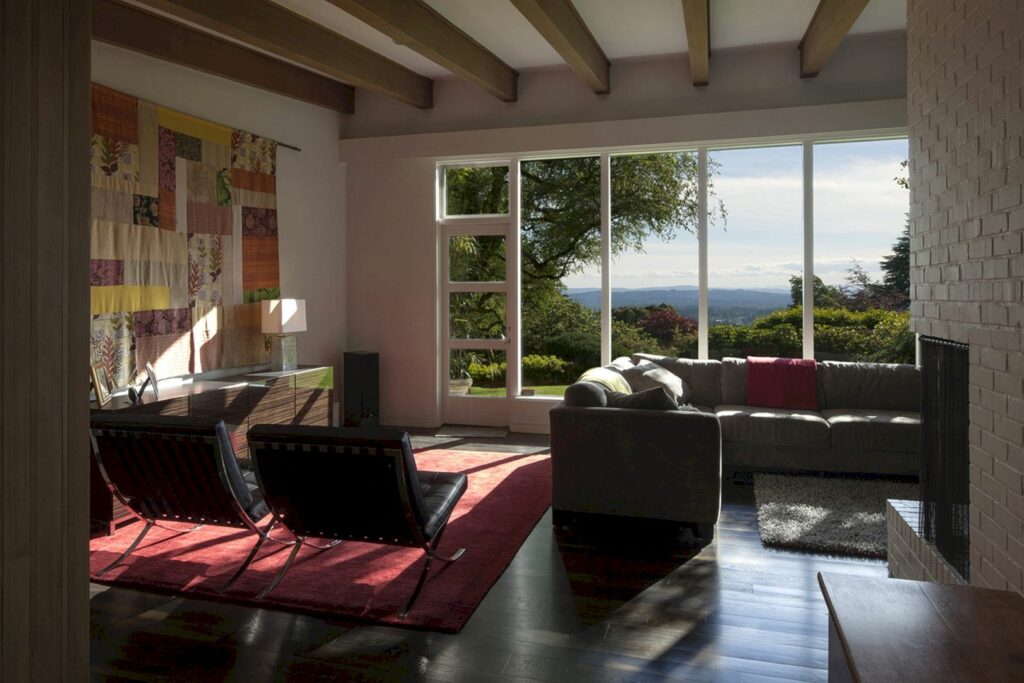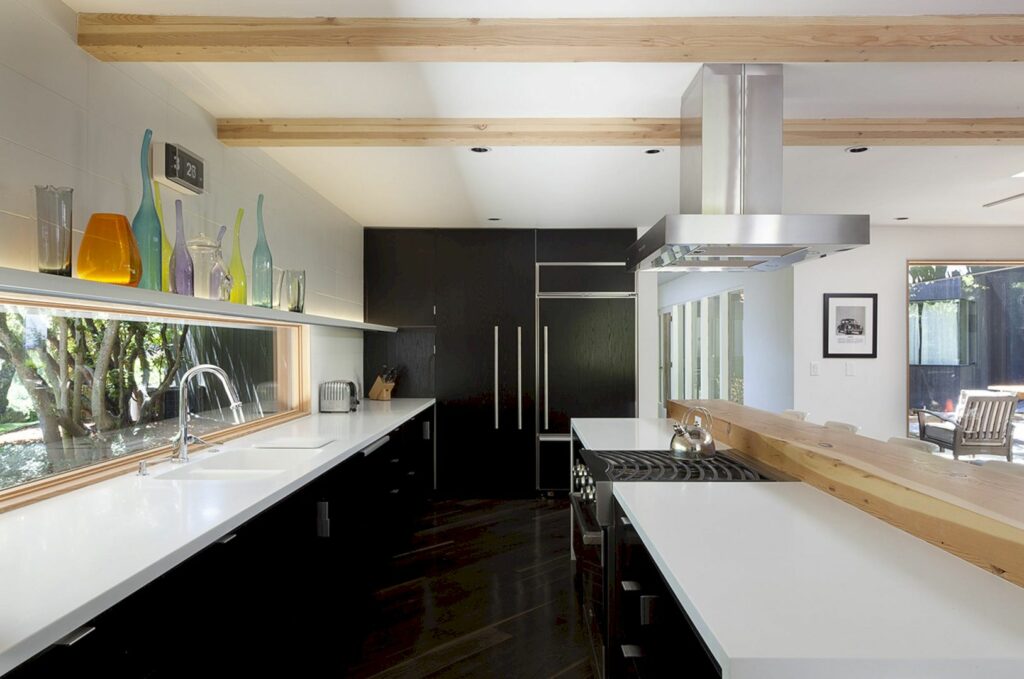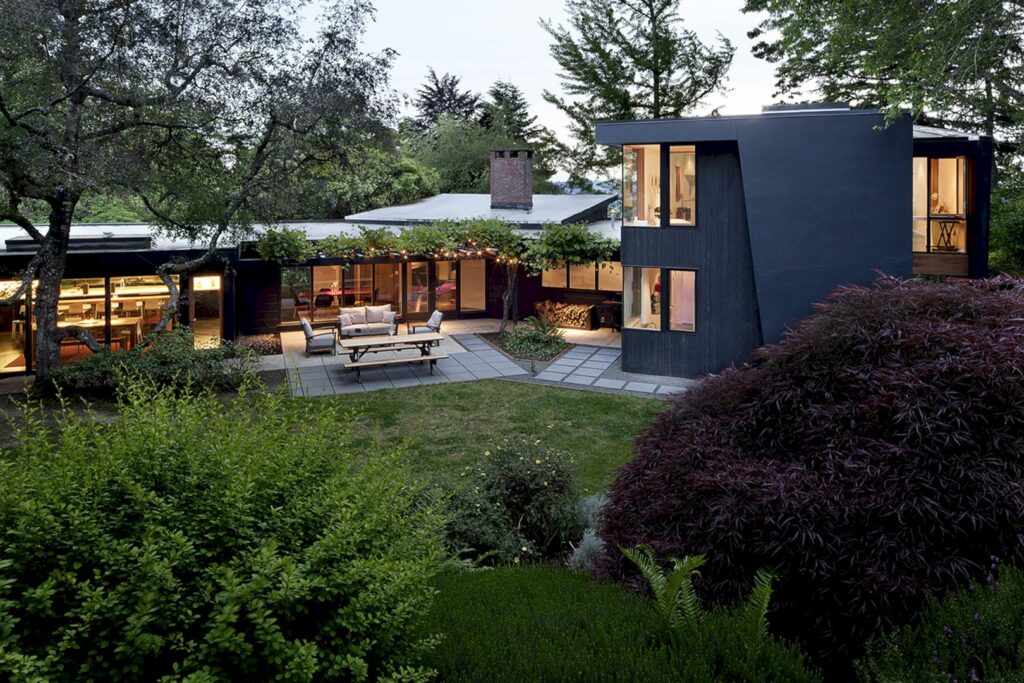 The kitchen is in the original wing, relocated and expanded closer to the main entrance. The kitchen remodeling project supervised by a residential kitchen remodeling contractor also involved having an open dining room added to the kitchen. This is the best kitchen layouts so far. It has the perfect location, and the size is just right for the guest. All the kitchen wares and equipment are the best.
Office space and a casual living area can be found on the adjacent wing with awesome views of the pool and horizon.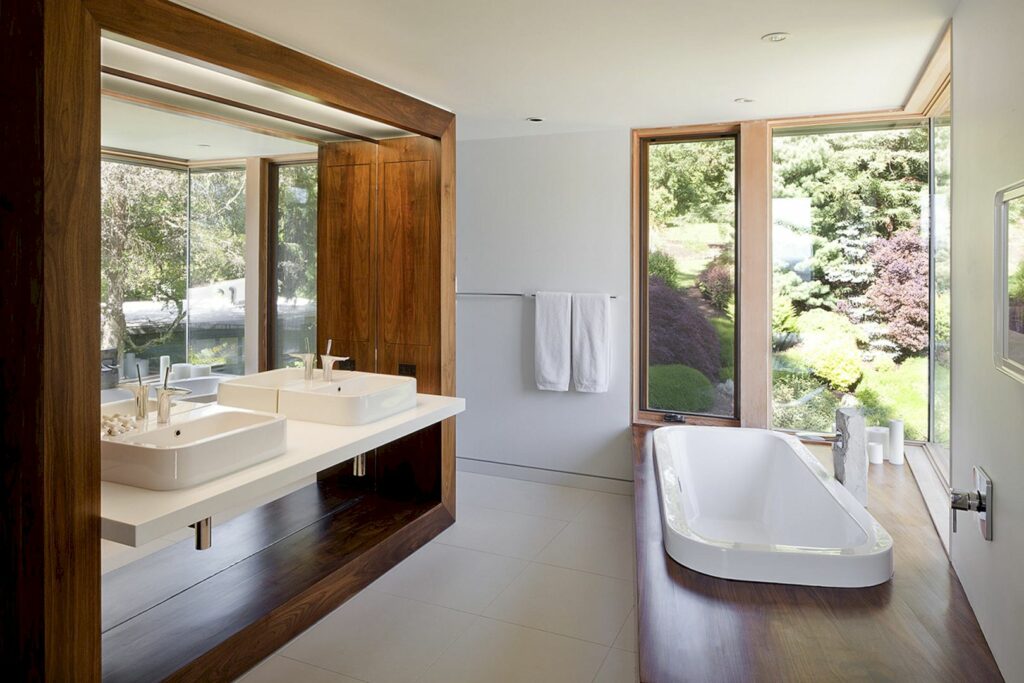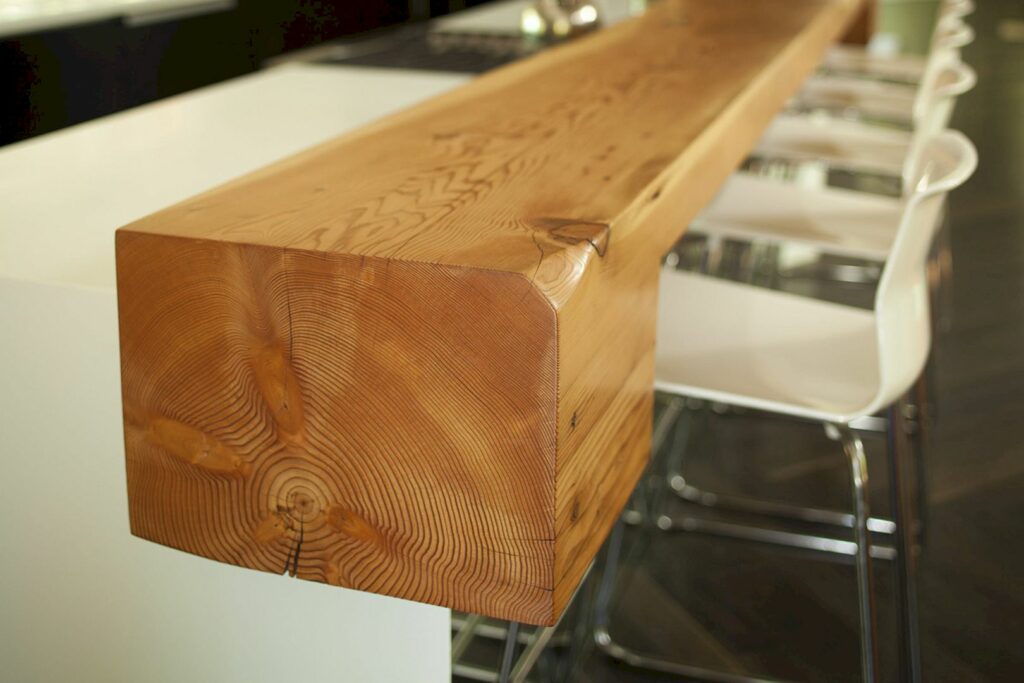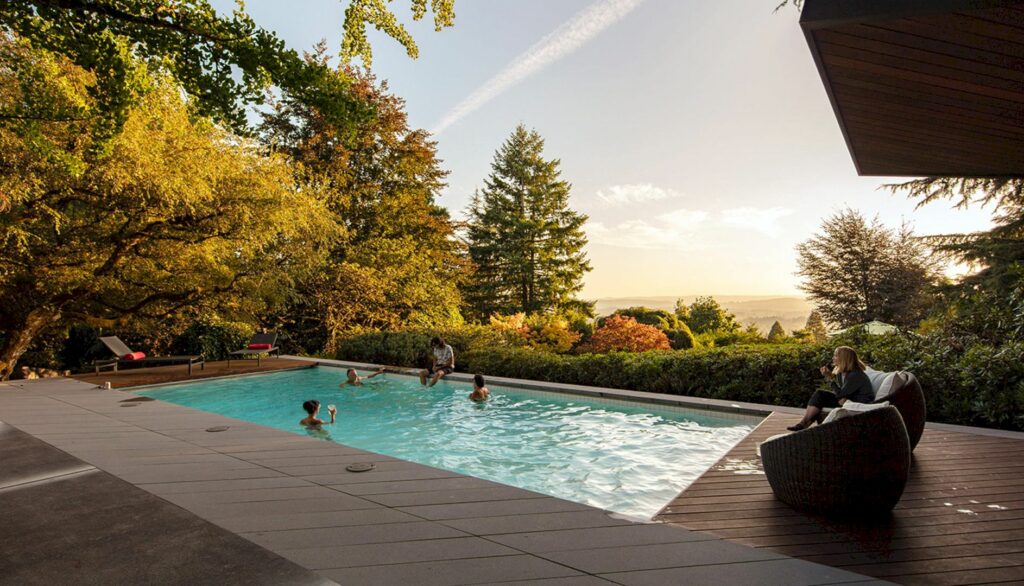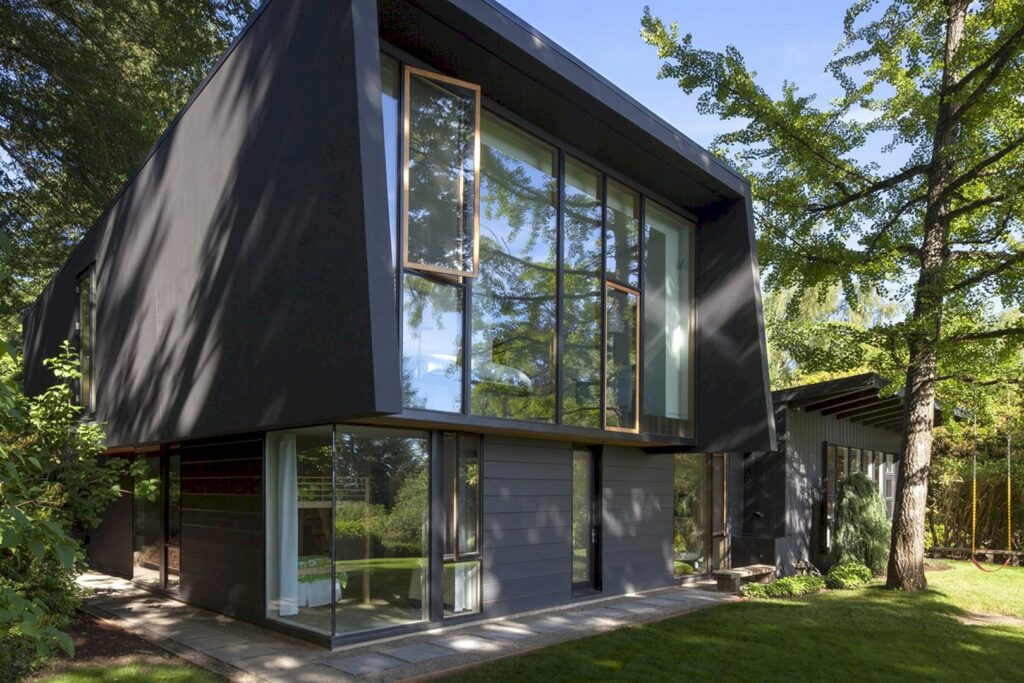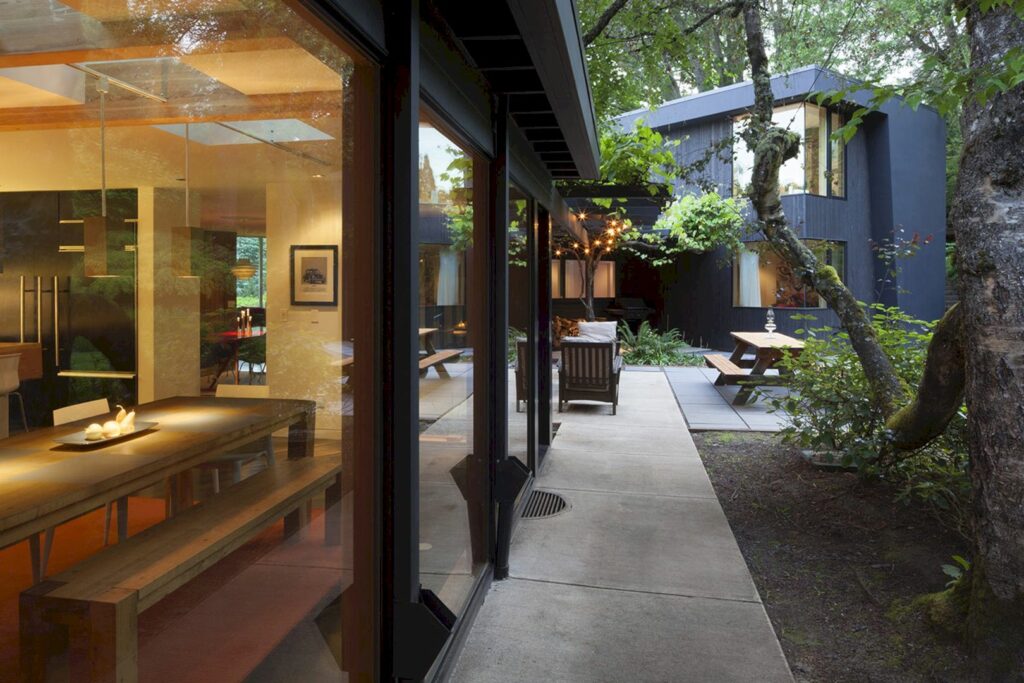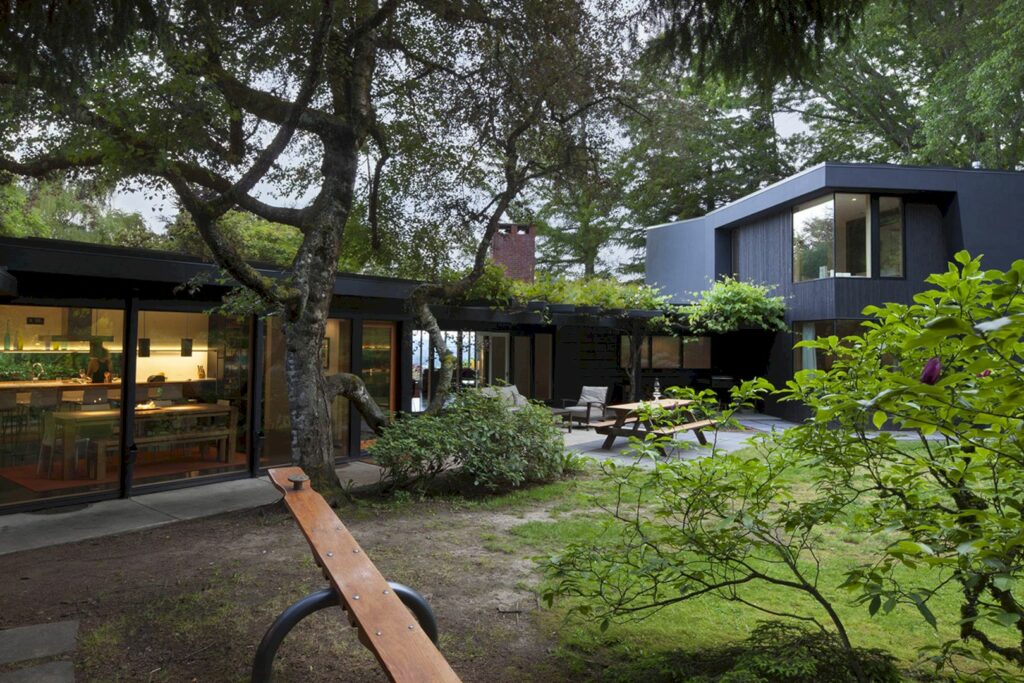 The third wing addition includes an elevated second-level master suite and three ground-floor garden-access bedrooms.
The key focal element of the new wing is a new transparent staircase that leads to the master suite.
Thanks to the pool addition, the house expansion can be done further to create a second kitchen counter and an outdoor living room.
Meschter Residence Gallery
Photo Credits: Stephen Miller / Skylab