Sits between two narrow roads, Archimontage Design Fields Sophisticated has been successfully completing a 2020 project located in Bangkok, Thailand. Sena House is a three-storey house with three layers that can unite different things together into one.
Site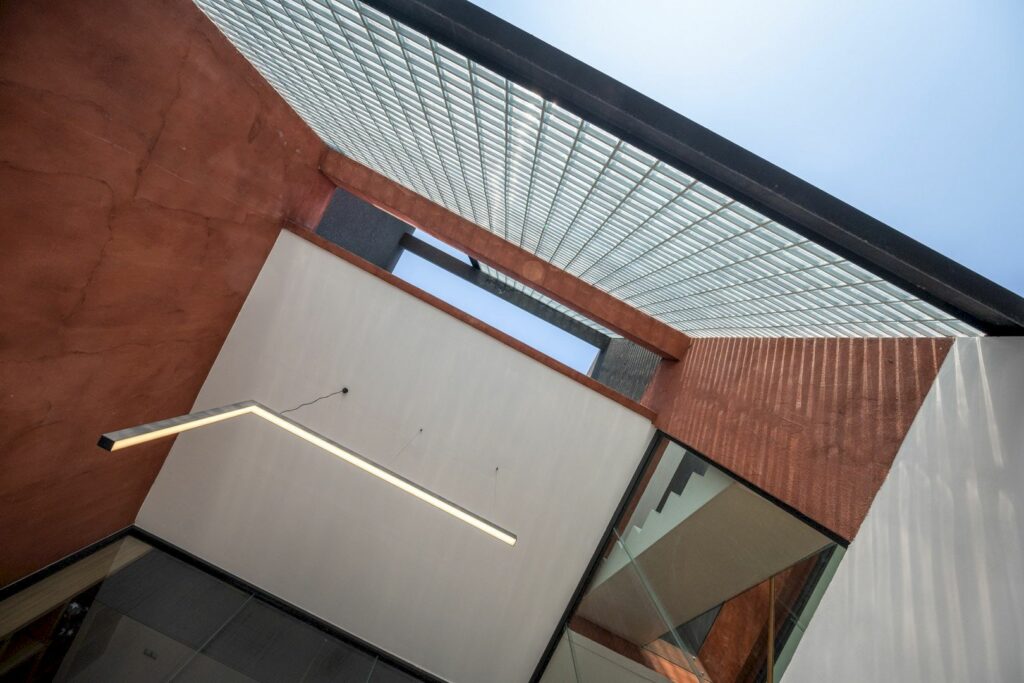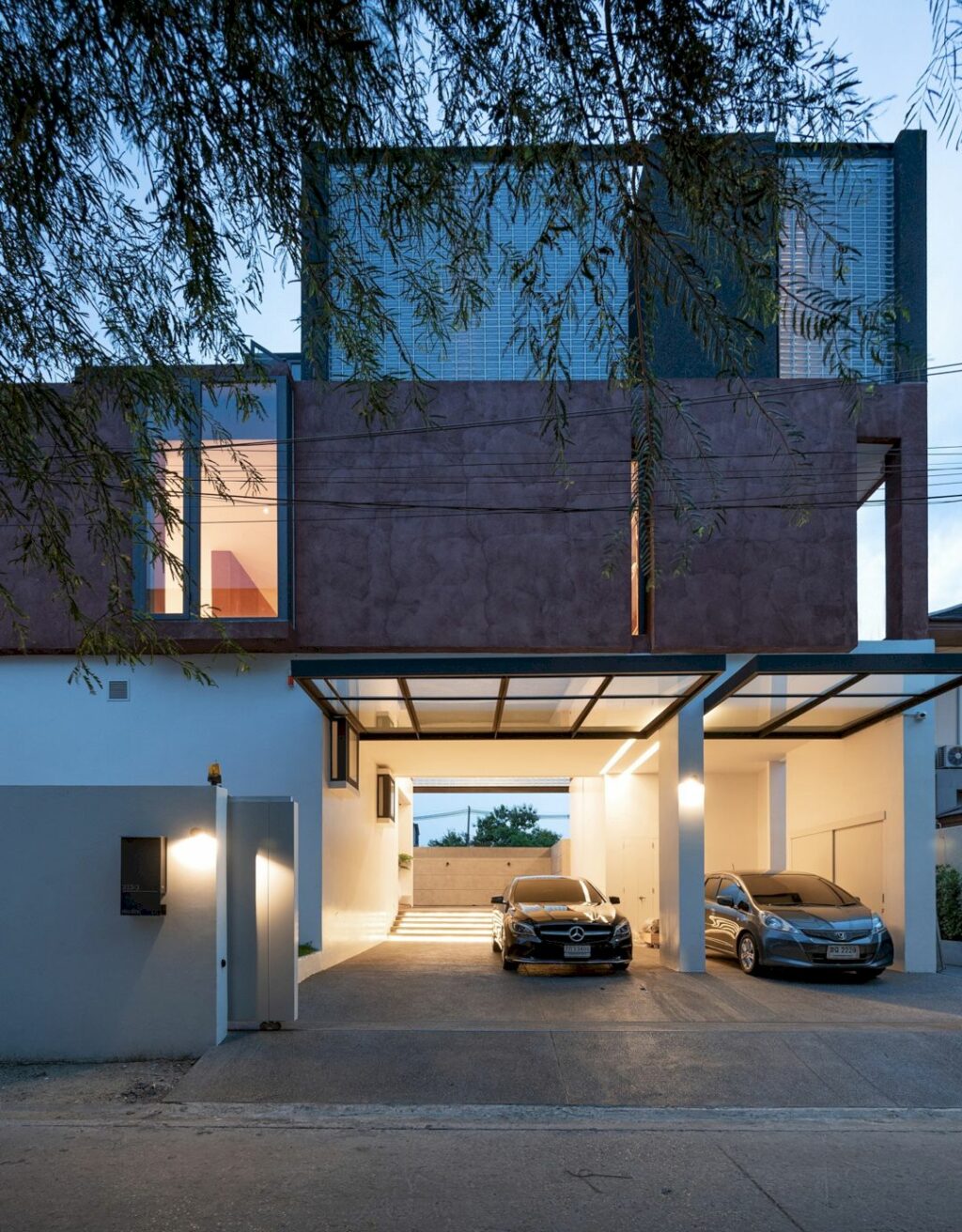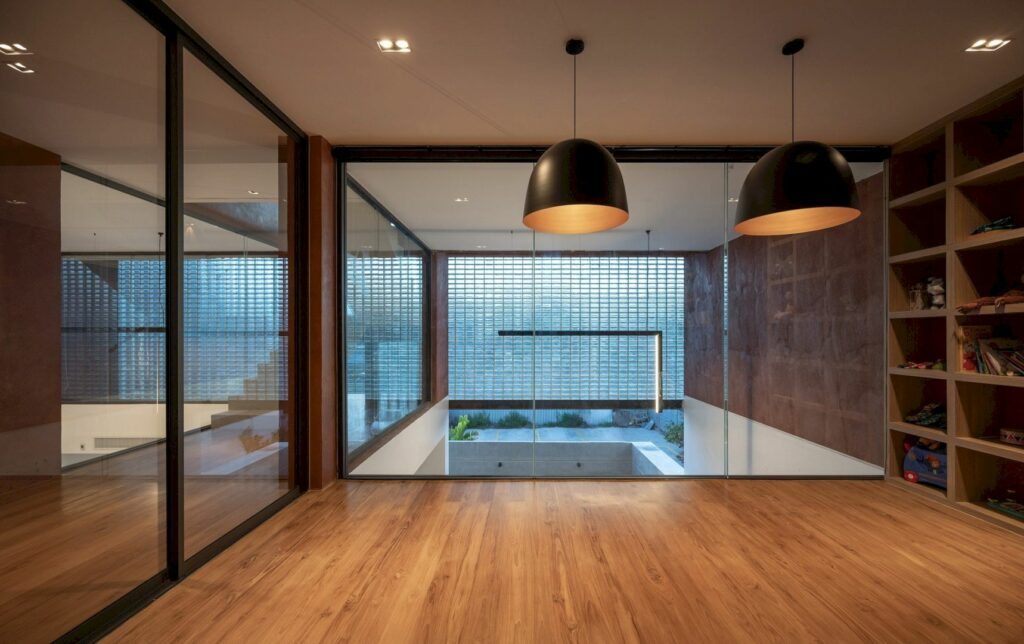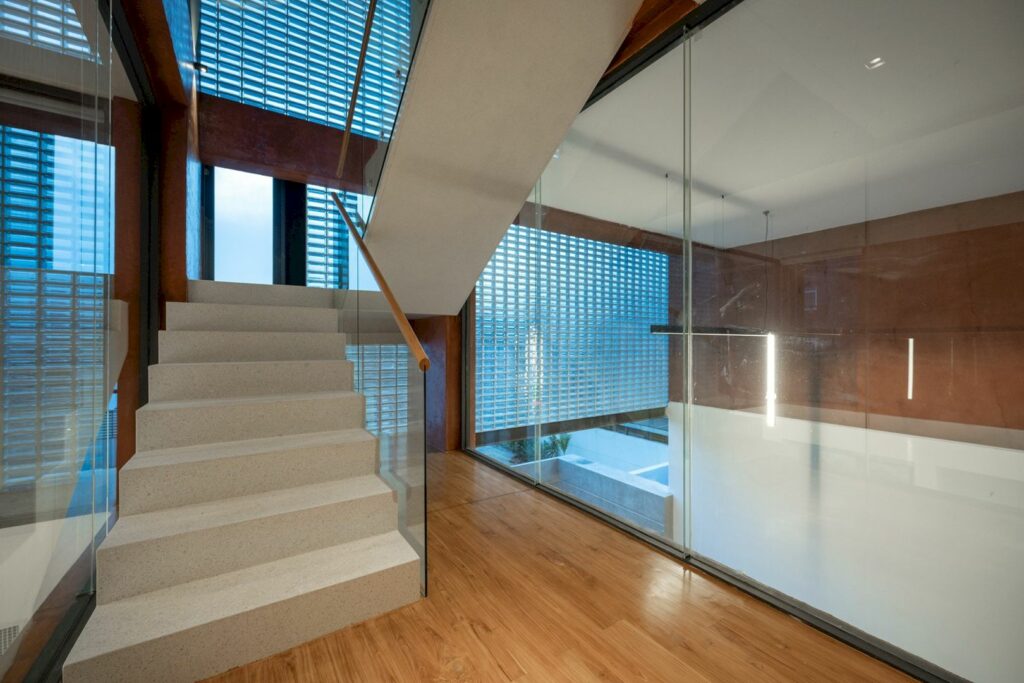 The plot of this house is rectangular that squeezed between two narrow roads. There is a two-storey house on the north side while a small street can be found on the east side. A courtyard is on the west side while a high road is on the south side.
Due to the crowded plot, this house is placed close to the north side and parallel to the length of the land.
Spaces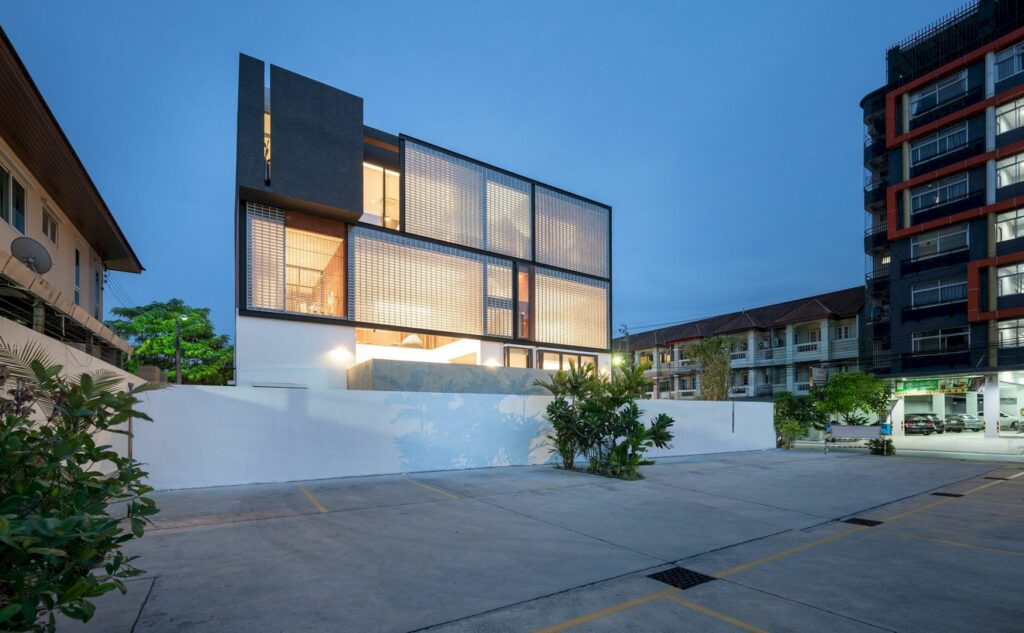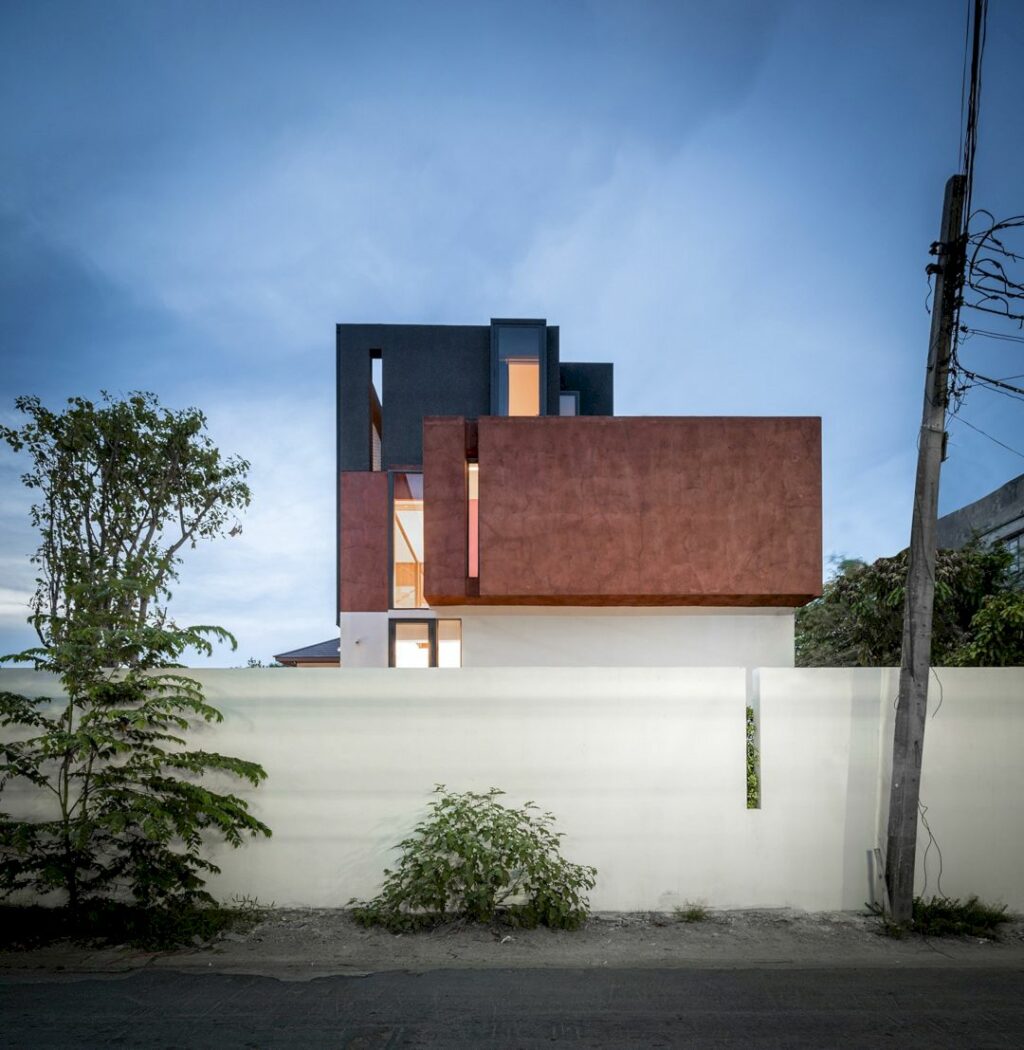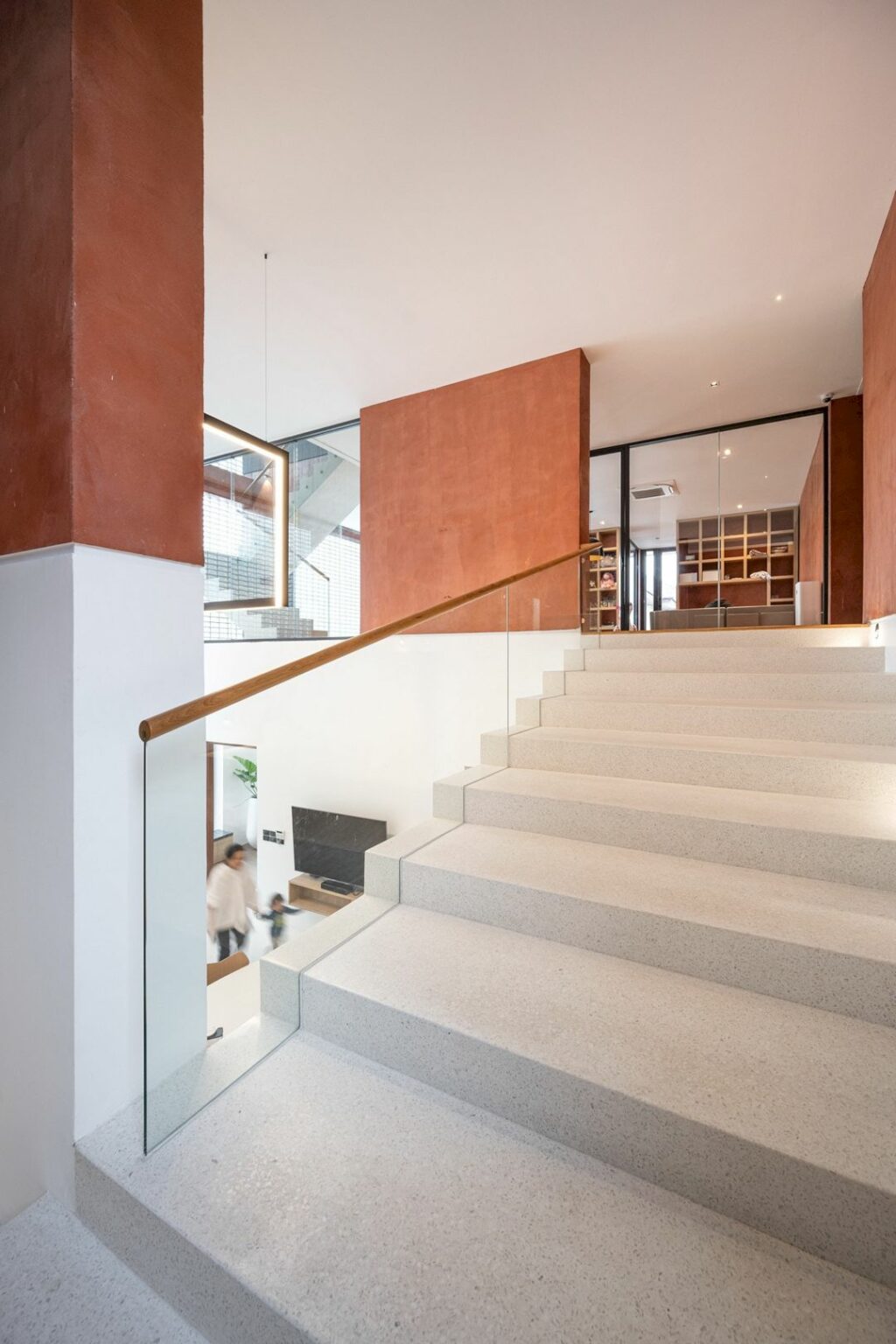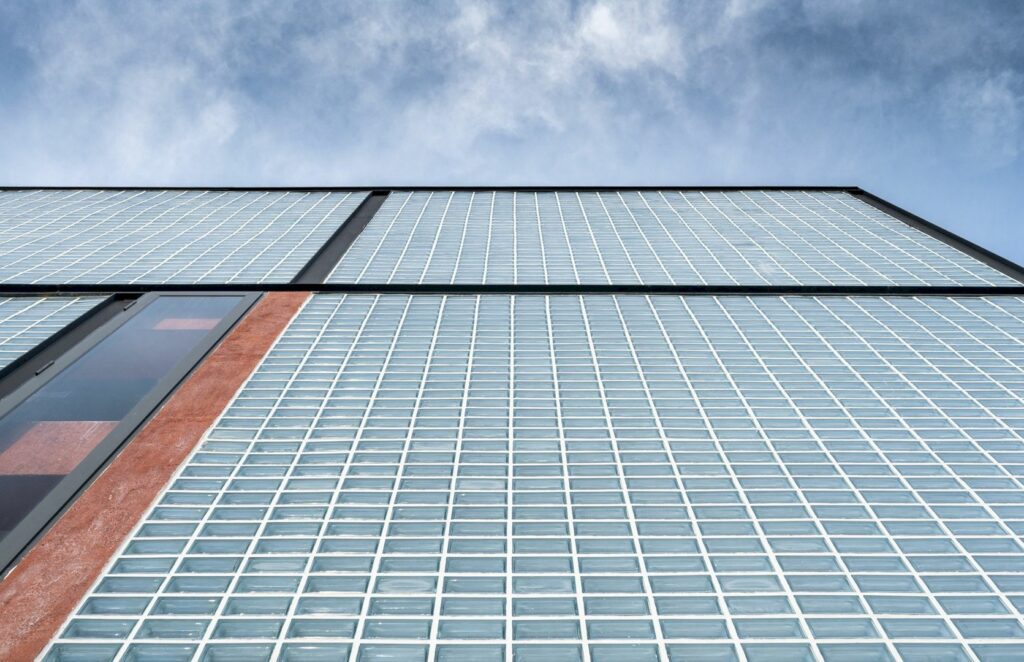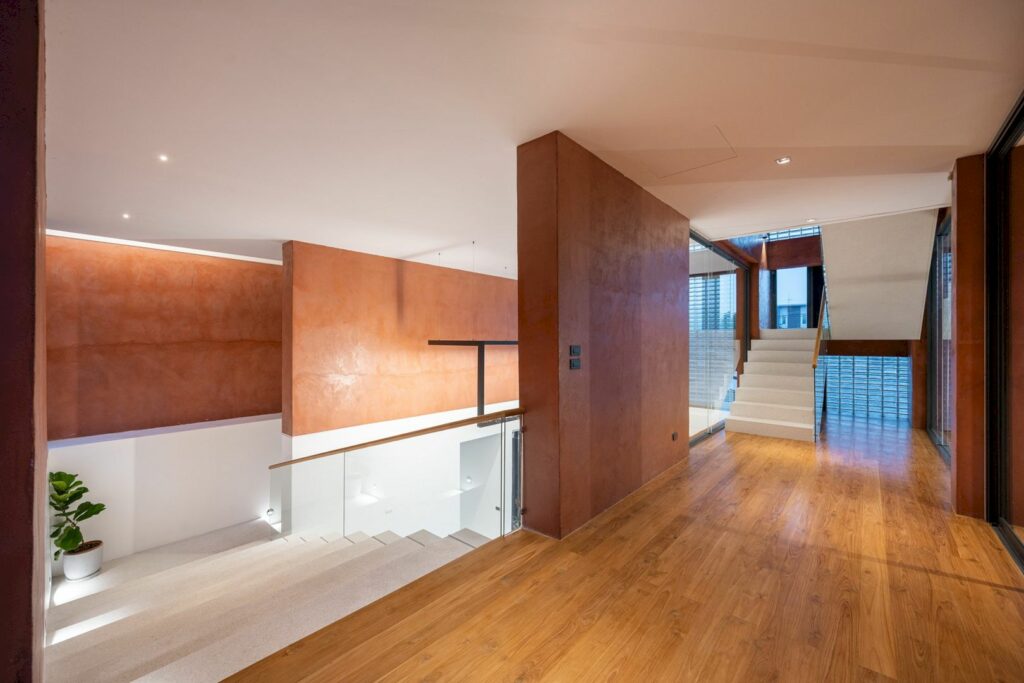 The ground floor is the place where comers can see a colorful freshwater fish pond. There is also a two-storey high hall that connects to the stairs and a living room. This floor consists of a kitchen, pantry, dining space, and living room.
The stairs are set at a certain angle to provide extra wide space and an open view, allowing one to feel the space and a spacious atmosphere that spreads over two floors.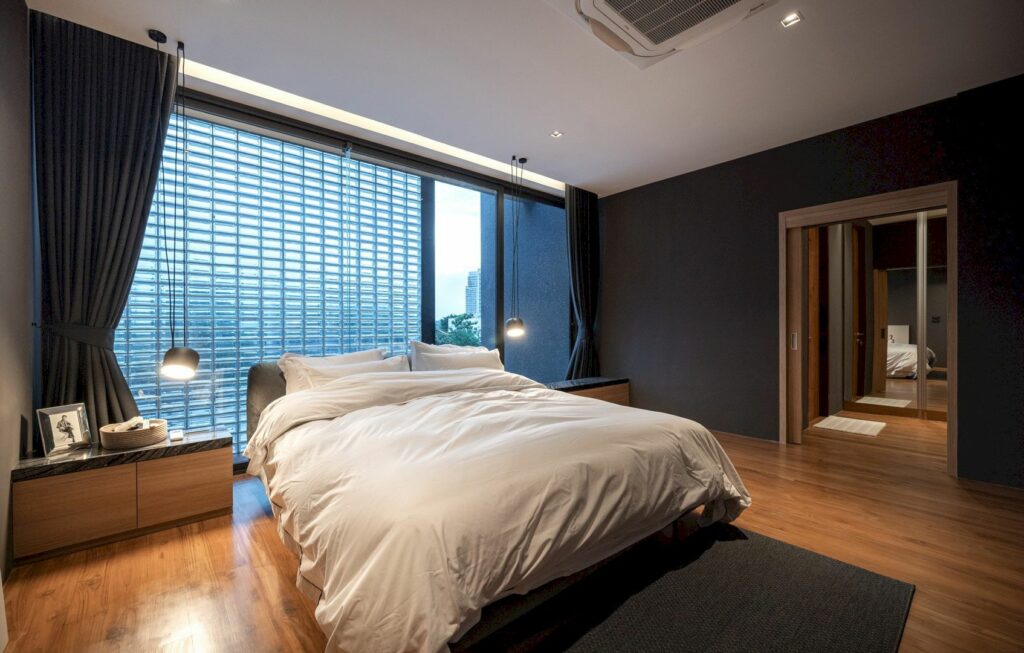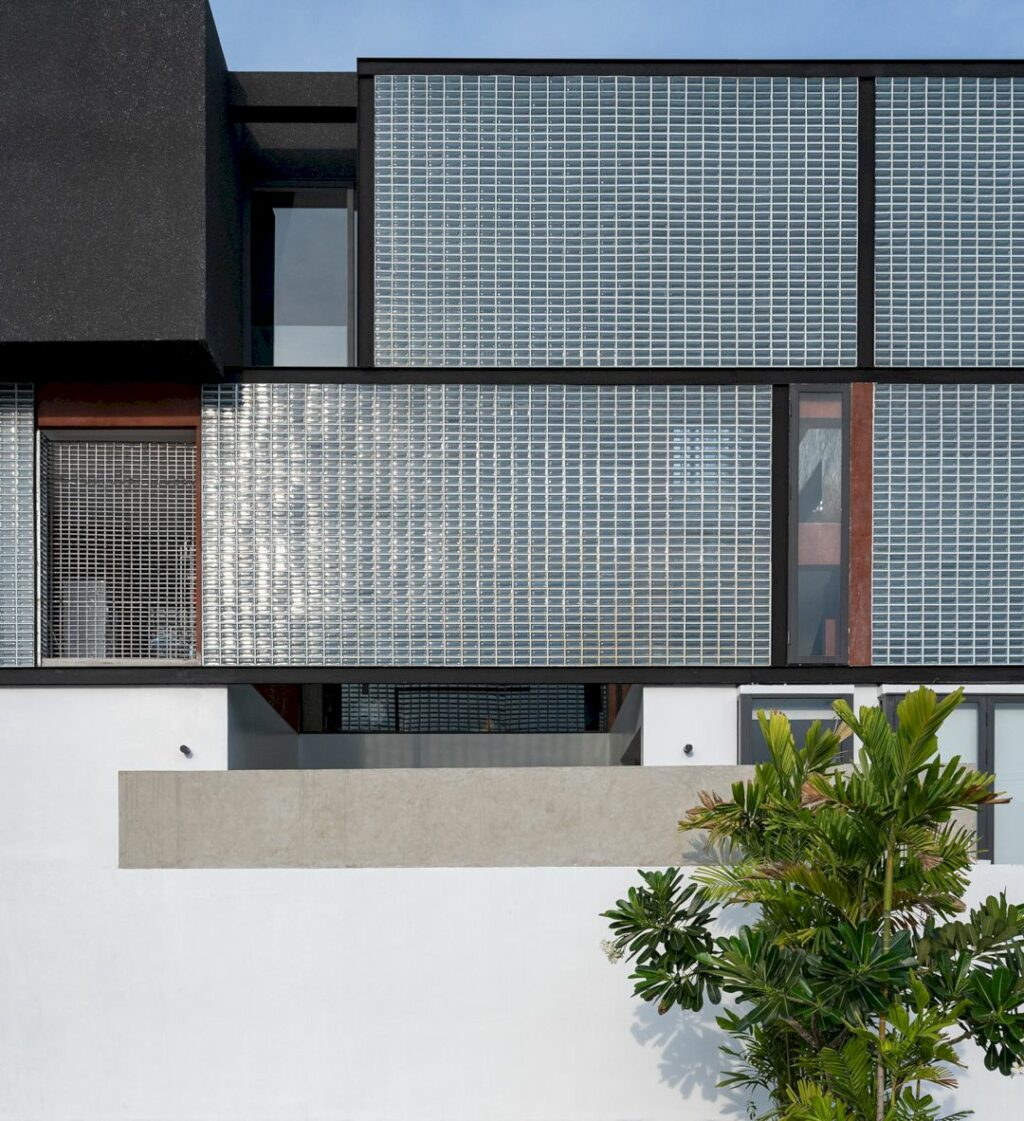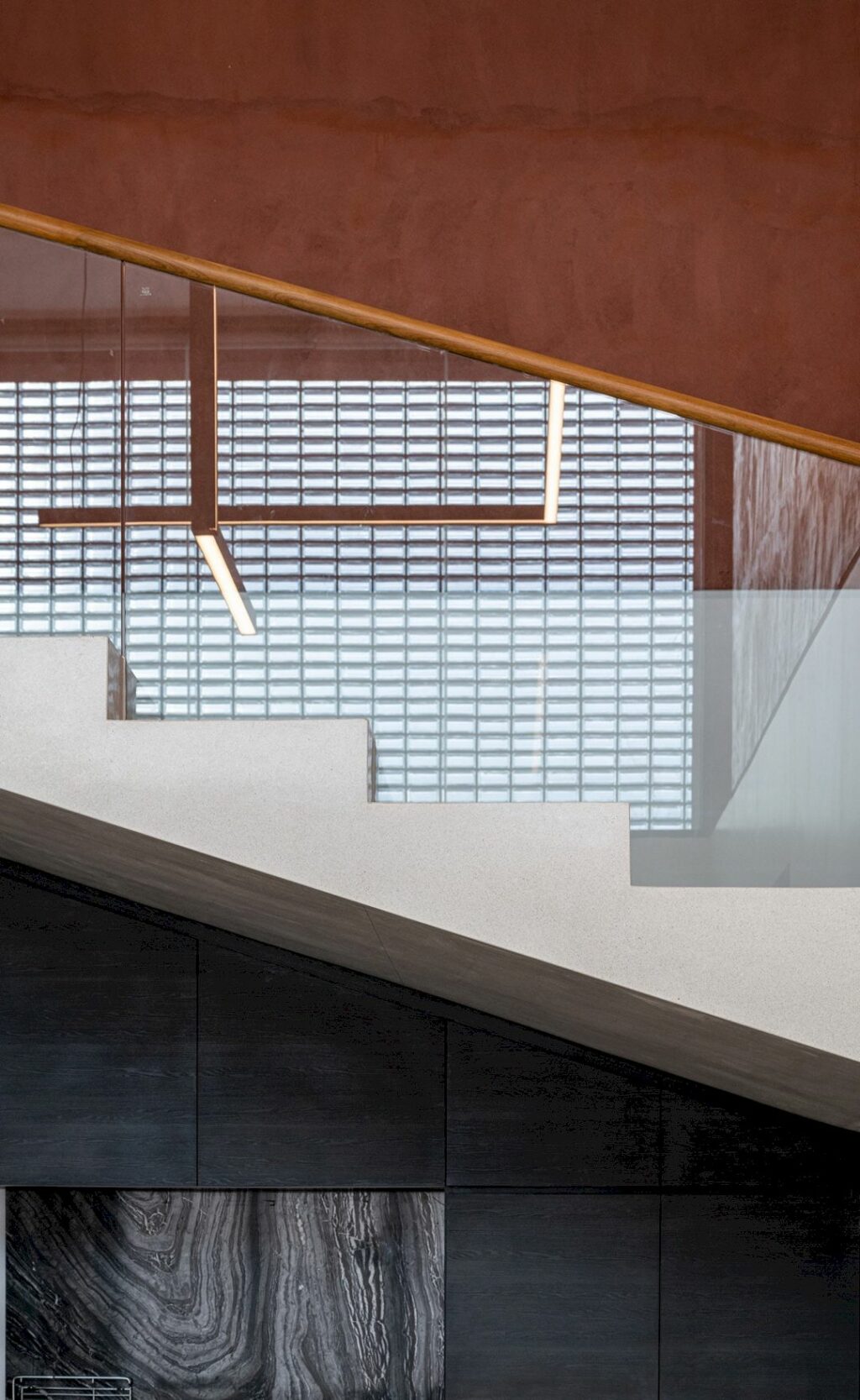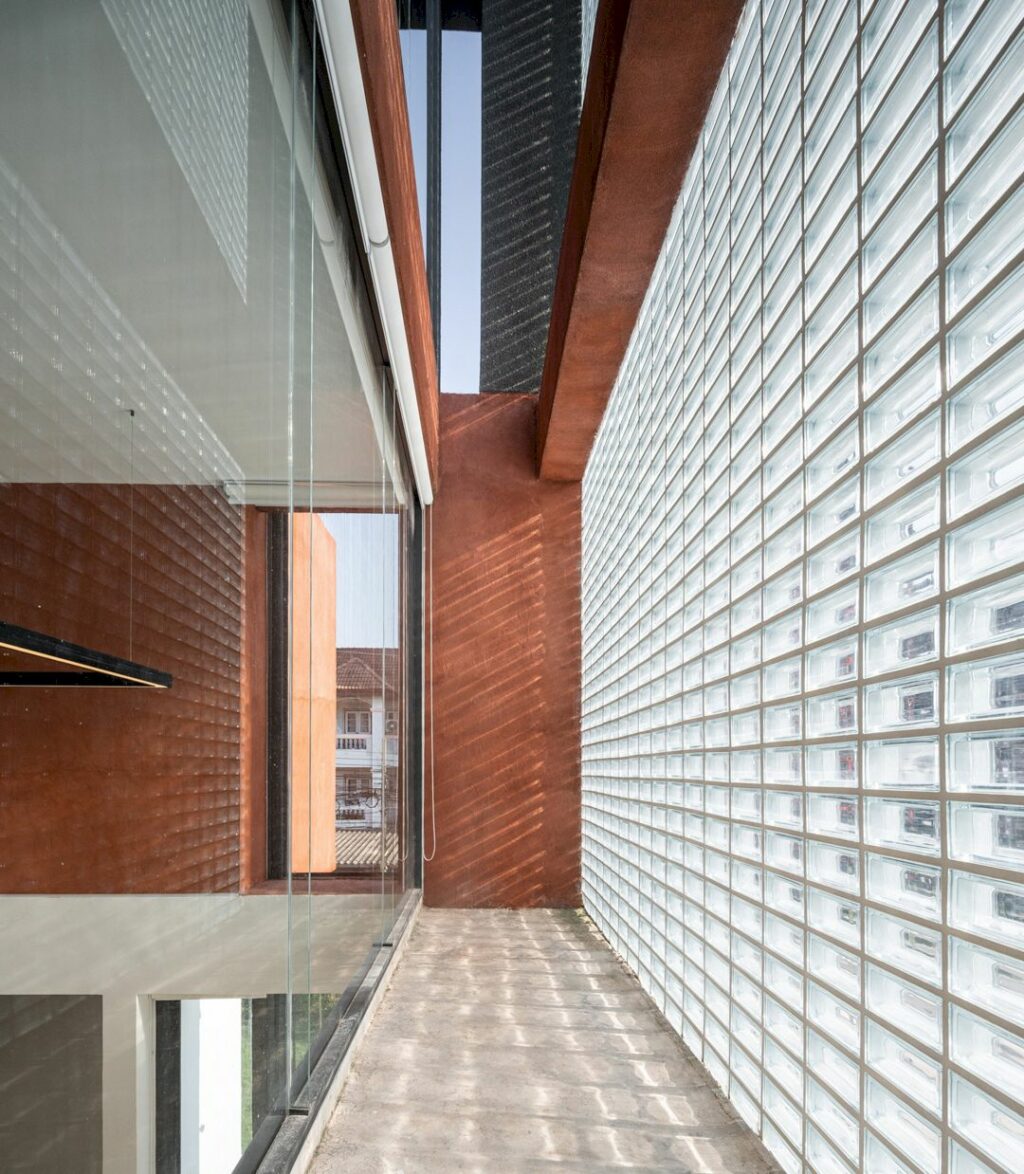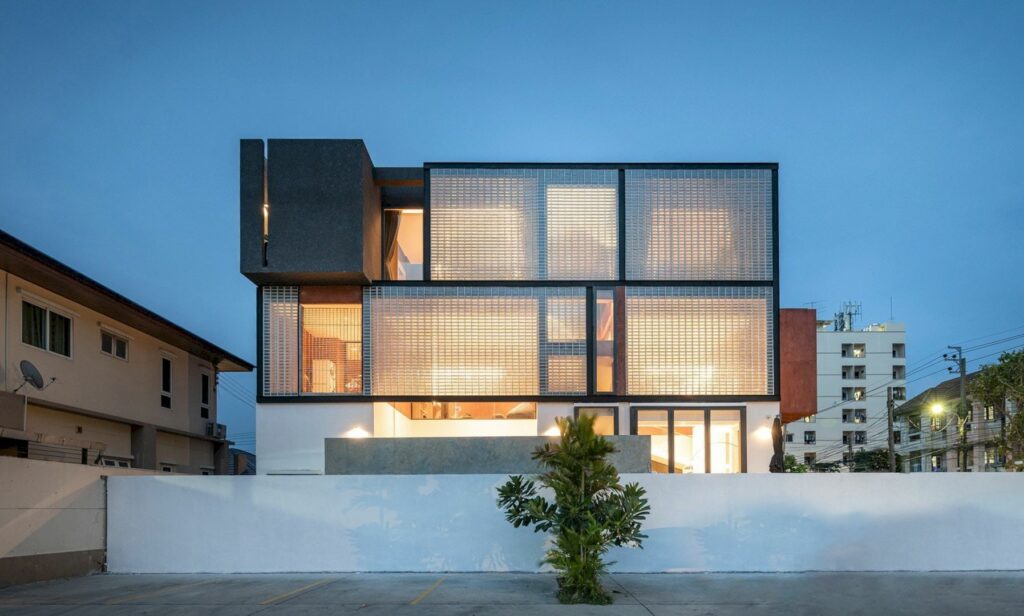 A living on the second floor is a cozy room to spend the days. Natural light from the outside on this floor comes from the glass block wall, creating a glimmering atmosphere for the interior.
The awesome view outside also can be seen through the glass block wall. This block wall also functions as a glass curtain when it is seen from the outside. A washing area and a laundry also can be found on this second floor.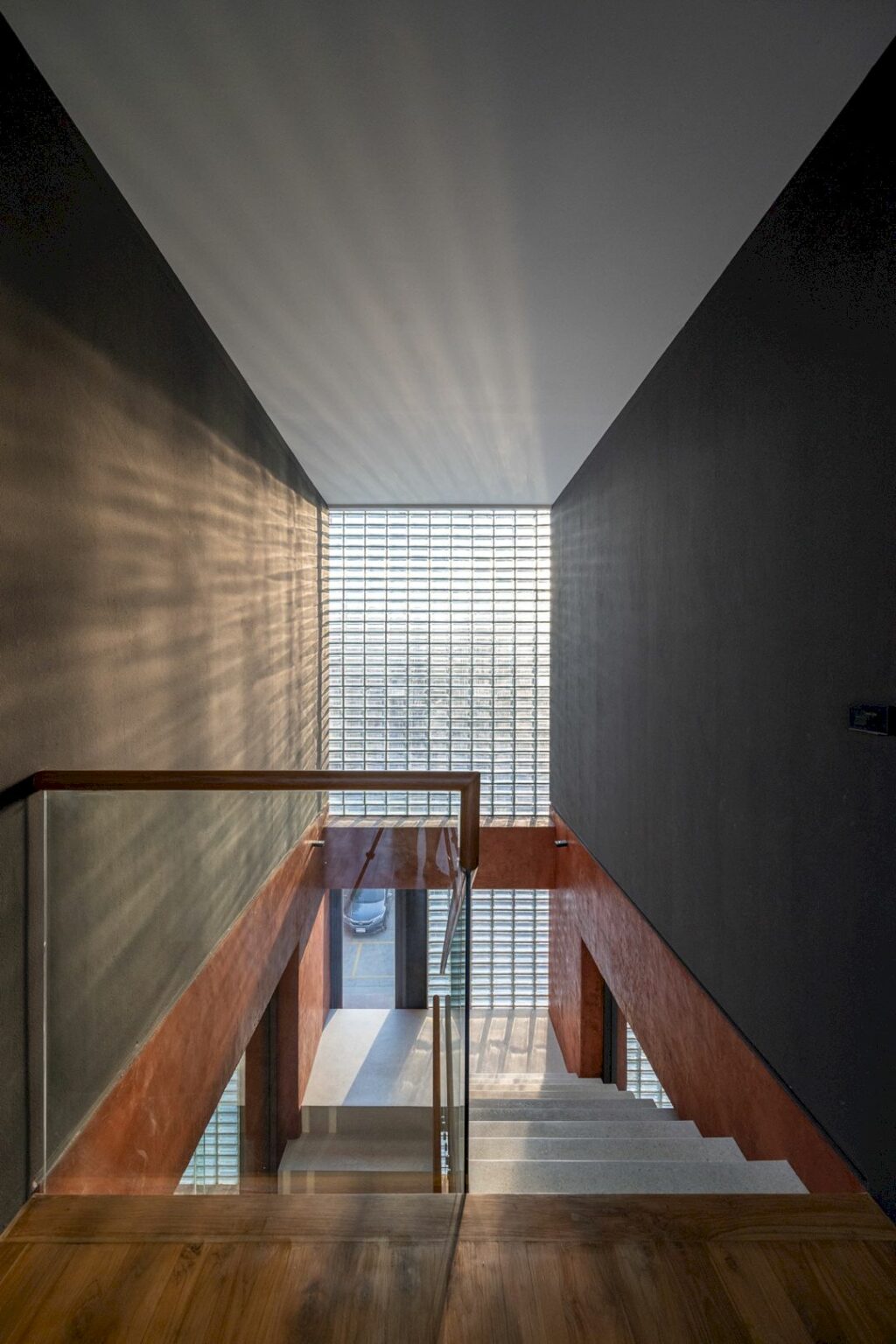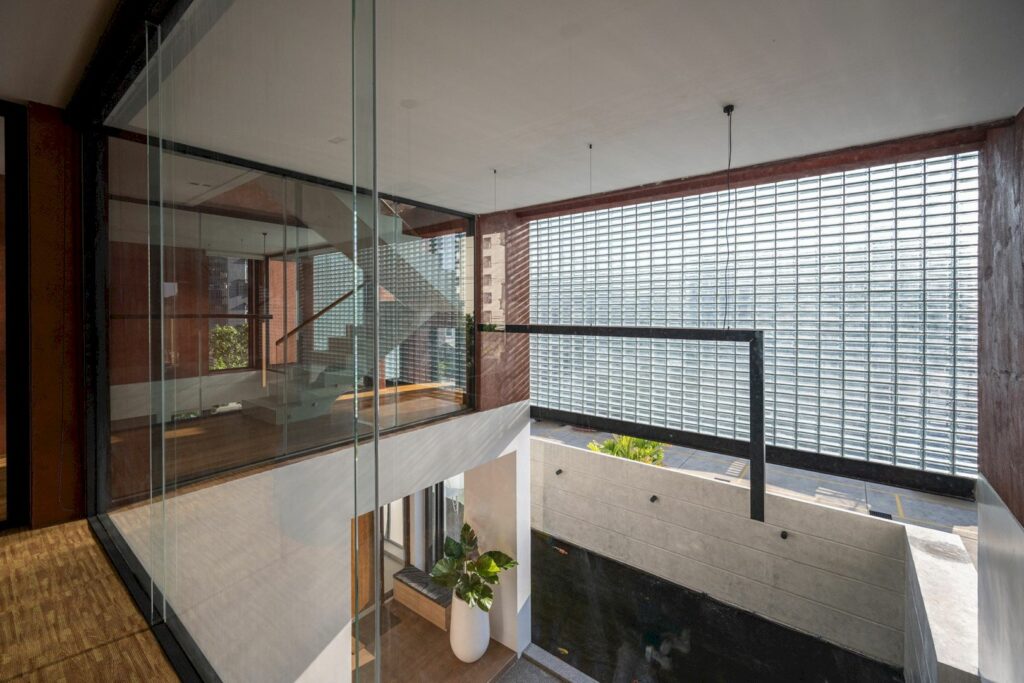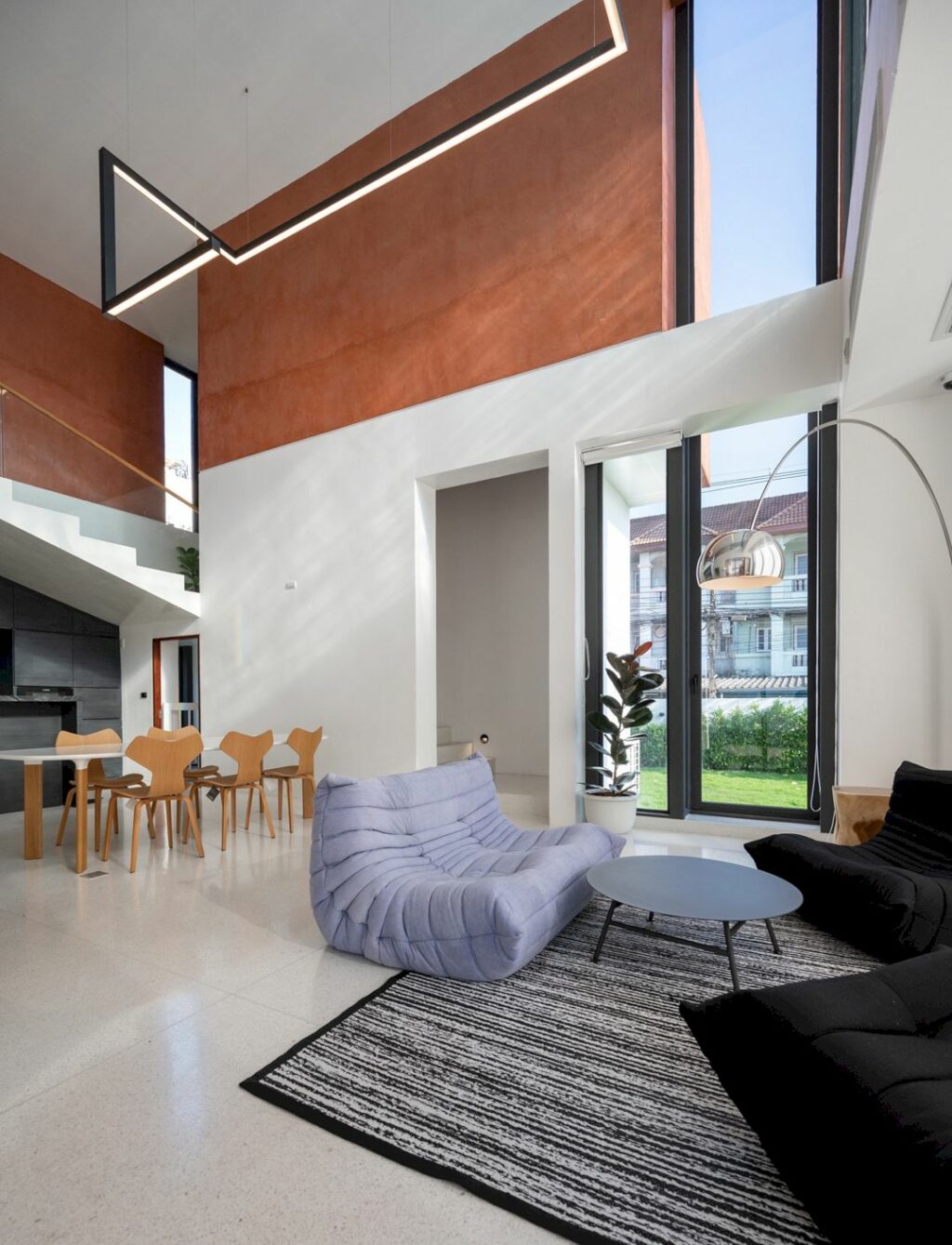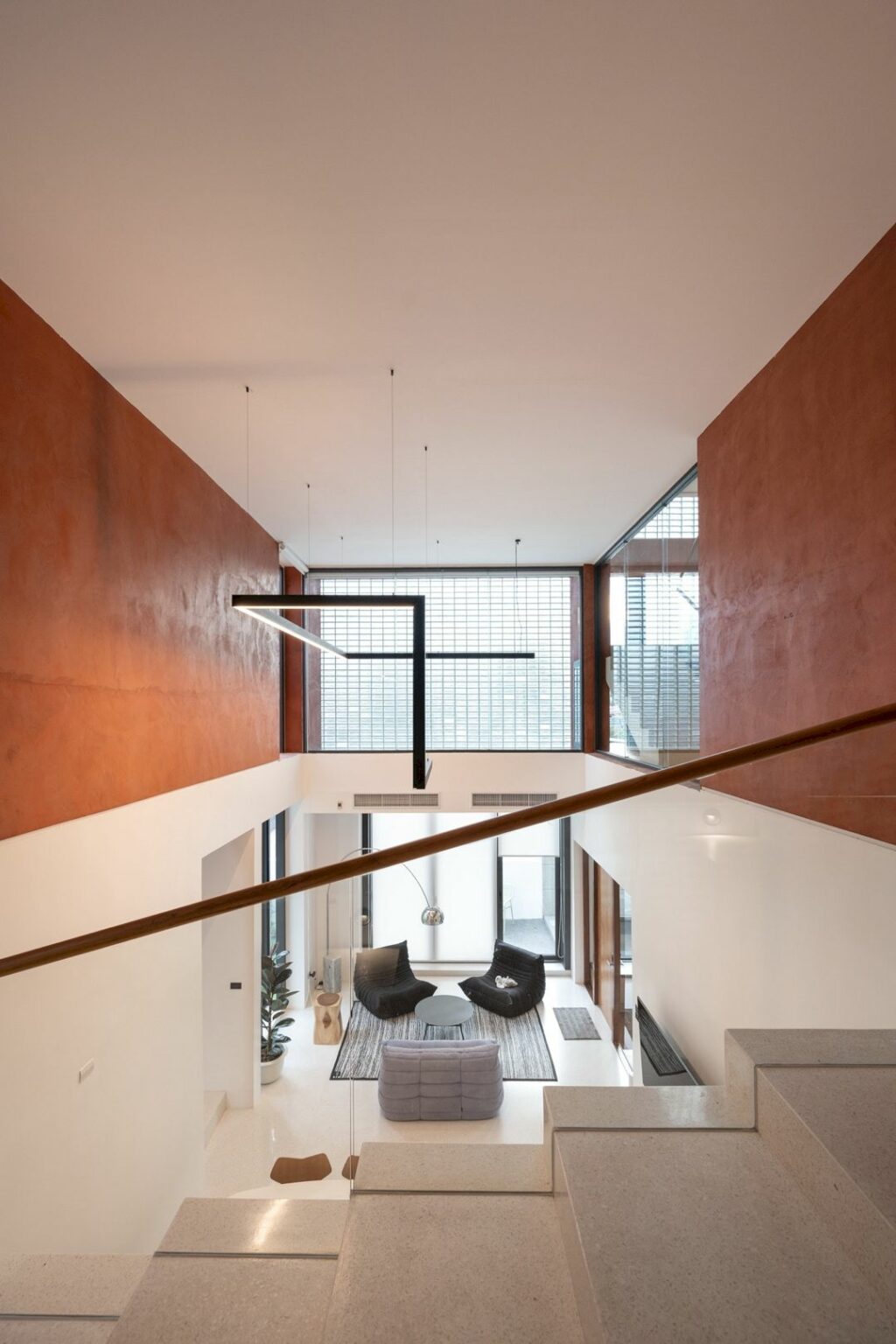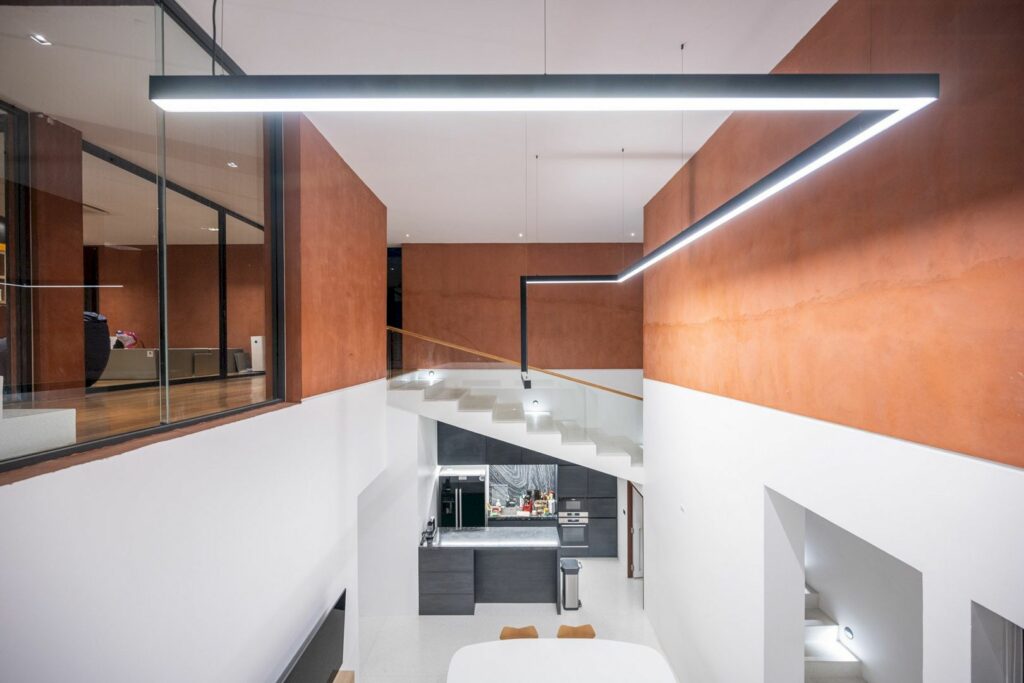 Three bedrooms are on the third floor with walls facing outside of each of them. These walls are filtered with two-layer walls: a mirror wall and a glass block wall.
A mirror wall enhances the privacy feeling and smoothes outside light as an inner layer while a glass block wall from the second floor is defined as an outer layer.
Layers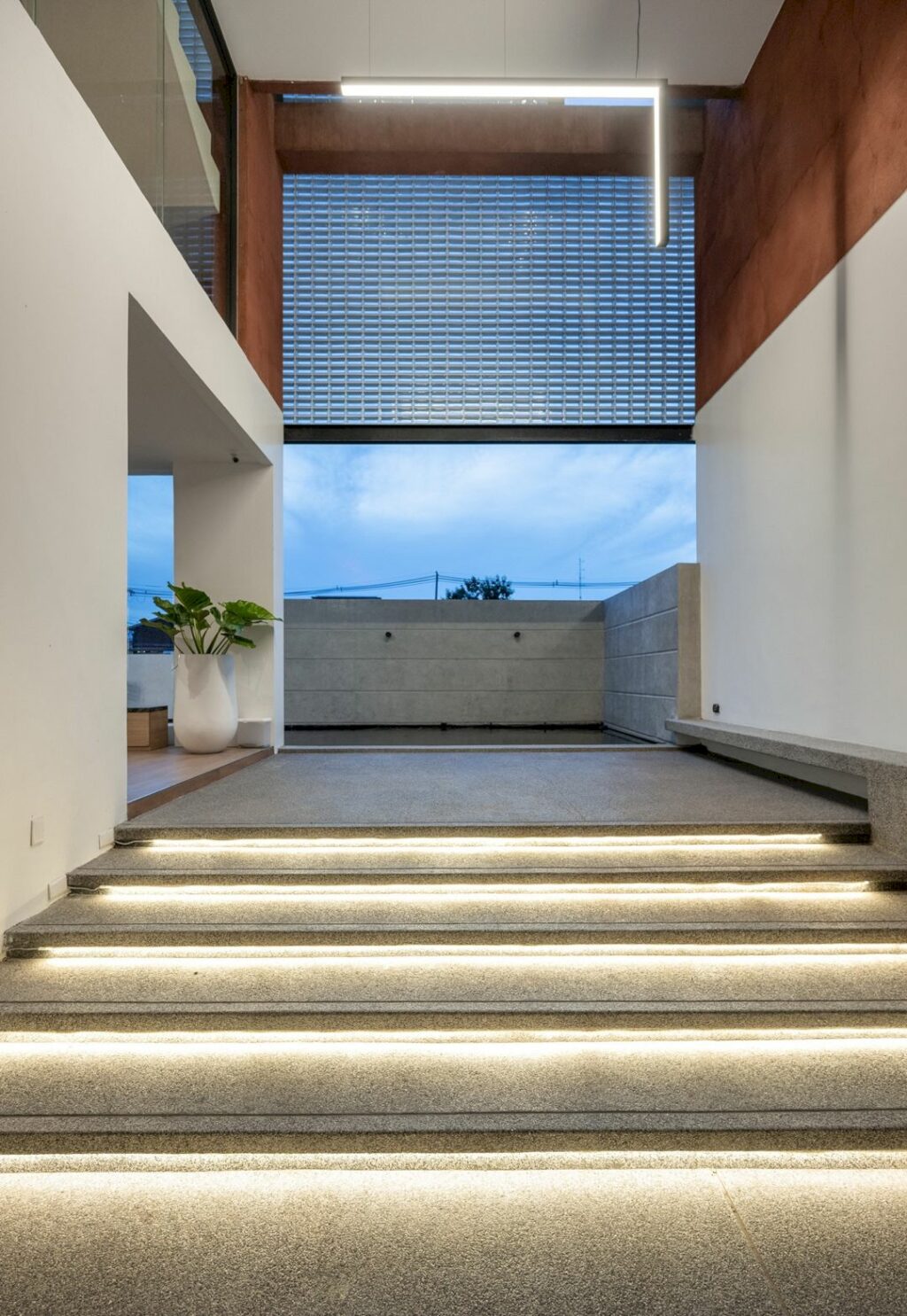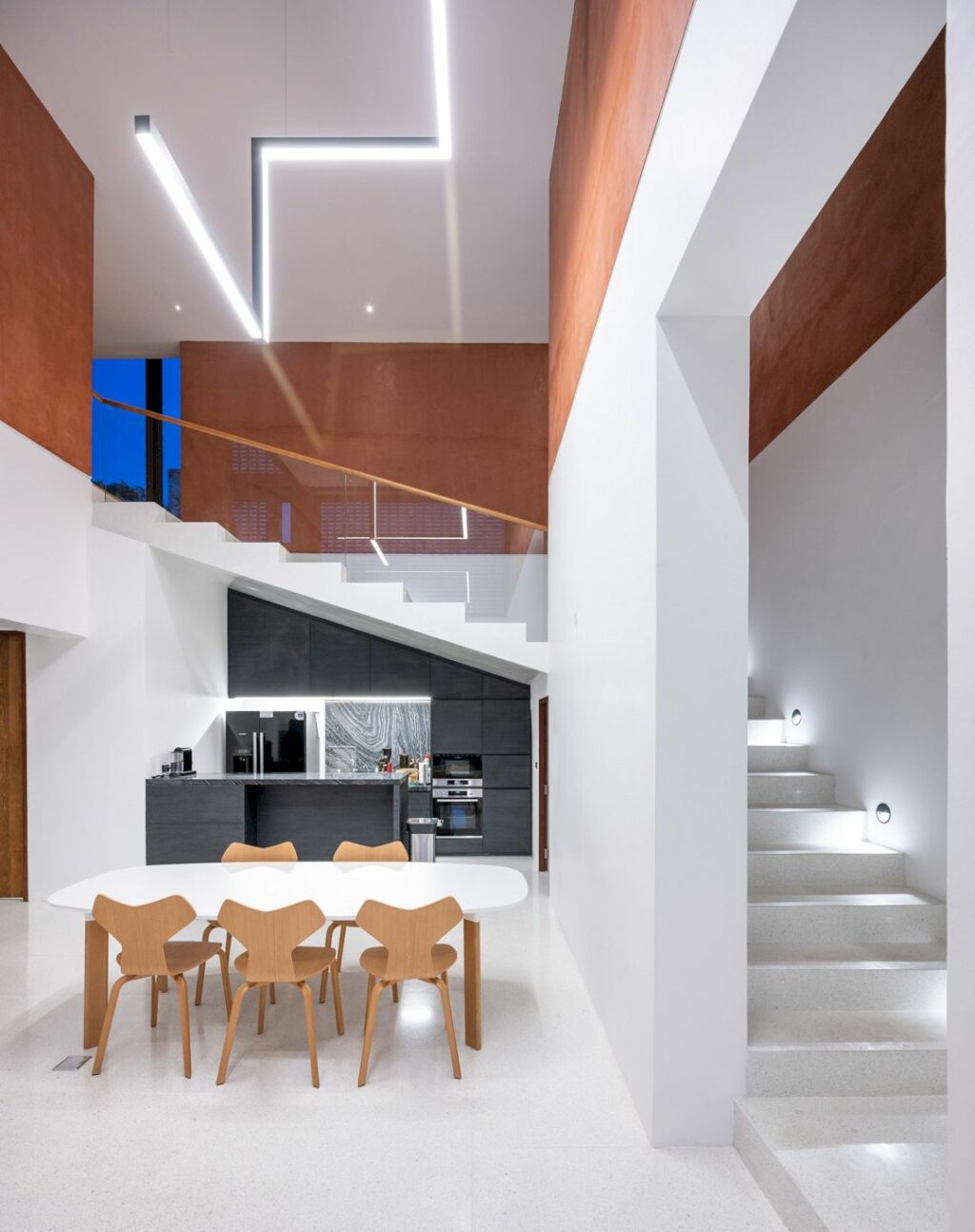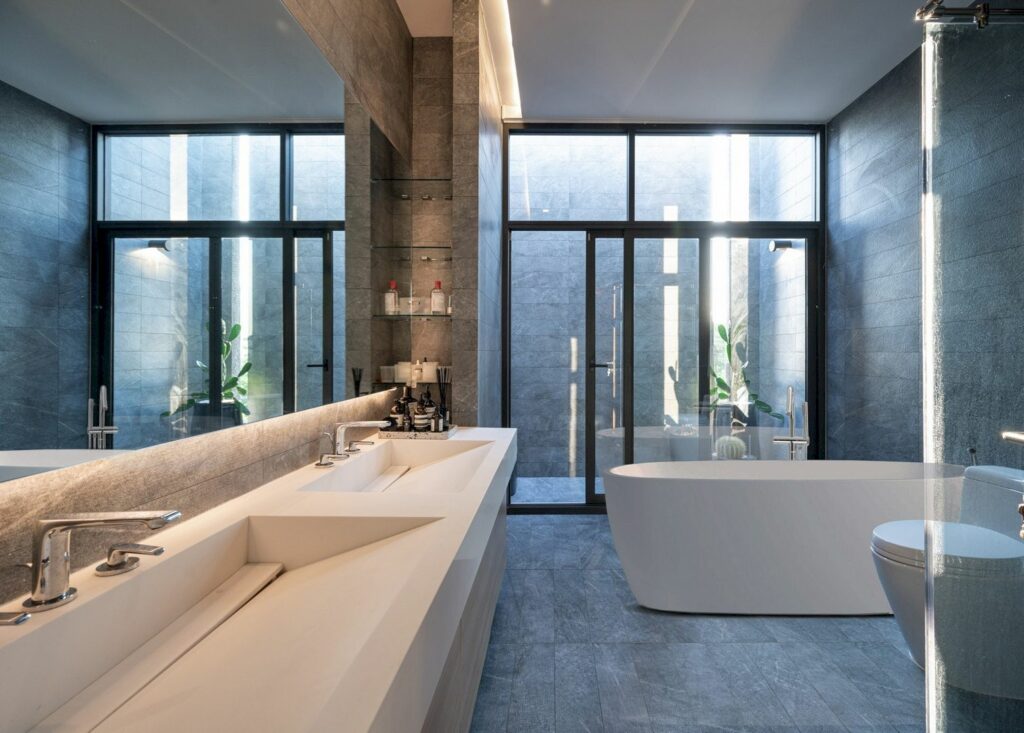 This house has three layers that are set differently.
The top layer is covered by fine black stone flakes and orange-brown clay. These materials are blended, handled, and woven with long strip clerestories. This layer is like a screen that projects life between inside and outside.
Sena House Gallery
Photographer: Rungkit Charoenwat