Along with three other smart gadget devices to cope with the new working-from-home era, Microsoft has launched a new modern USB-C speaker designed primarily for Microsoft Teams.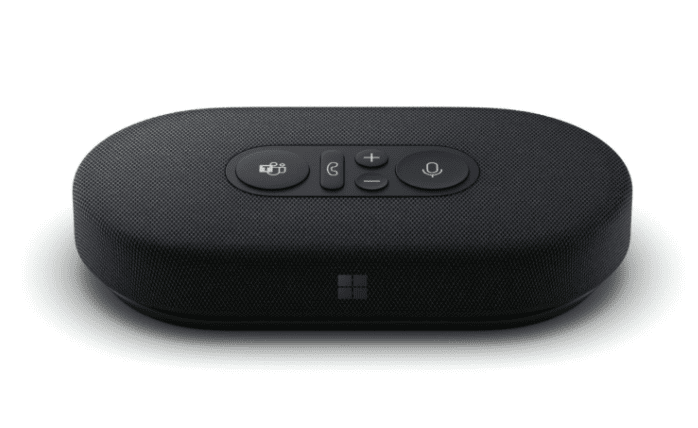 Features
Built with the Microsoft Teams in mind, the modern USB-C speaker comes with a button to launch the Teams control panel to access the quick actions feature during meetings.
It integrates with the Surface devices or Windows PC for reliable calls and music-playing.  It connects through the USB-C connector.
To improve audio quality, the speaker includes omnidirectional microphones as well as a background noise cancellation feature. It does a better job at capturing your voices thanks to the noise-reducing microphone.
The high-quality speakers are also optimized for voices. It delivers crispness and clarity during your meetings and personal calls.
It also comes with multiple quick-action buttons such as mute, volume, and call controls on the top deck of the speaker.
When it comes to appearance, the modern USB-C speaker has a dark fabric design. It comes in just 5-inch wide with cable storage for the USB connection, as well as a carrying case for extra protection.
All in all, the Microsoft modern USB speaker is a compact, versatile, and calls-optimized audio device designed to take your meetings and personal calls to the next level.
Price & Availability
The Microsoft Modern USB speaker will be available in June 2021 with a retail price of $99.99.