Aside from introducing the new modern wireless headset a few days, Microsoft has announced a wired version of the headset with a much more affordable price called the Modern USB headset.
The USB headset allows users to connect fast and stay focused on meetings thanks to its noise-reducing microphones and intuitive call controls right on the headset.
Features
Essentially, the Microsoft modern USB headset is just a wired version of the wireless one. It has the same specifications and features.
The only difference is the Microsoft modern USB headset comes with wires that cannot be unattached while the wireless users get the option to use the included cable or not.
The USB headset is engineered primarily for meetings and personal calls since it focuses on voice optimization.
Just the wireless version, the USB headset also comes with a flip-to-mute microphone with a strong noise cancellation feature.
The length of the cable attached to the headset is around 1.5 m. It comes in the color of black and has measurements of 60mm depth, 173mm of length, and 167mm of width.
The USB headset weighs around 136 grams with lightweight, padded earcups for all-day wear. It also supports up to 2  simultaneous connections.
The buttons on the headset are also in-line and easy to reach. Users can easily join Microsoft Teams with a touch of a button.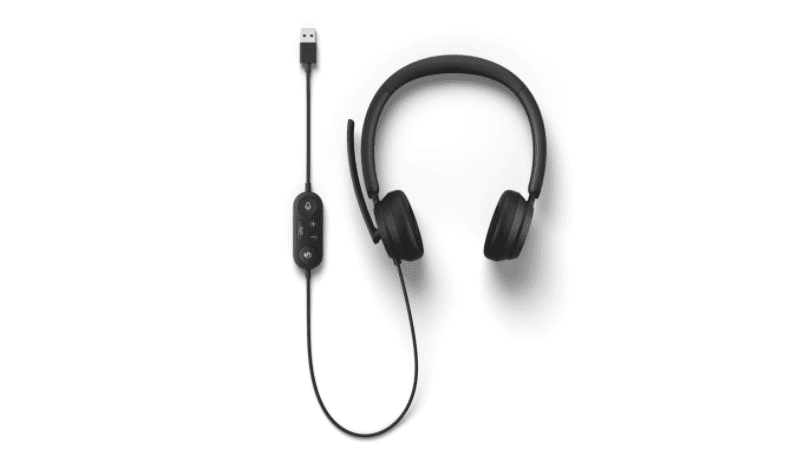 Price & Availability 
As of right now, the Microsoft Modern USB Headset is in the development and production stage. It retails for r $49.99 USD and will be available for shipping by June 2021.