Recently, Microsoft has announced a new modern wireless headset along with 3 other Microsoft Teams certified smart gadgets to support the new work-from-home era.
Features
The Microsoft modern wireless headset is a solid headset designed with business users in mind and the upcoming of wireless broadband for business services like https://business-insolvency-company.co.uk/pre-pack-administration/. It features high-quality stereo speakers and a comfortable on-ear design for comfort and convenience.
It comes with padded ear cups, a microphone that automatically sets itself to mute when you put it up, and an on-ear button controls for mute, volume, and Microsoft Teams quick actions.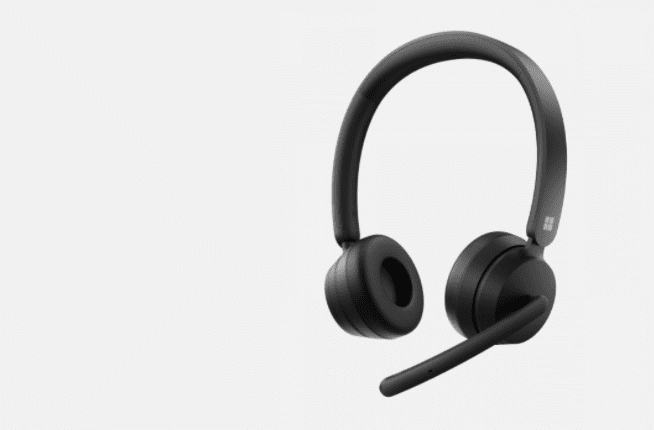 As the name implies, the Microsoft modern wireless headset connects via Bluetooth support. However, the headset also comes with a USB-A dongle to optimize the Microsoft Teams features.
Microsoft claims that the wireless headset comes with a durable and long last battery. The company promises up to 50 hours of music, and up to 30 hours of Teams talk time.
The headset only takes two and a half hours to be fully charged. It Is compatible with a handful of devices and OS such as Windows 8, Windows 7, Windows 10, Mac OS, Android, and IOS.
The Microsoft modern wireless headset comes in a color of black and has measurements of 173x167mmx160mm. It weighs around 0.31 lbs or around 142 grams.
The frequency response of the wireless headset is 100Hz to 10KHz for the Mic and 100Hz to 20KHz for the speaker.
It also comes with noise cancellation features such as 2 mems mic for the mic and a 28mm moving coil for the speaker.
Price & Availability
Currently, the Microsoft modern wireless headset is in the development & production stage. It is expected to retail for $99.99 and will begin shipping in June 2021.