Oakywood, a brand known for its wooden accessories for smart gadgets, has recently revealed a new Q1 wireless charger made of solid wood.
Features
Essentially, the Oakywood wireless charger is a wooden charger handcrafted in a premium piece of wood covered with stainless steel bottom and cork feet.
Made of real solid wood, the charger has ecological oils and waxes finish. This results in an incredibly natural and premium look of the product. 
The wooden charger is compatible with all Qi-enabled devices such as iPhone 8 and above, Samsung Galaxy, and Google Pixel 3 or 3XL.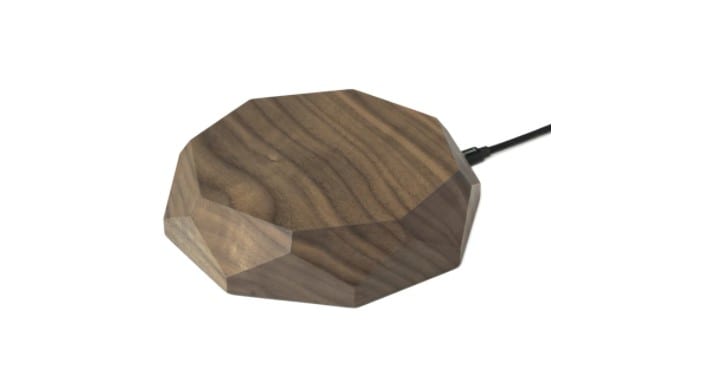 Fully handcrafted, users get a choice of real walnut or oak wood for the body frame – making it look more stylish and natural.
It features 10W fast wireless charging that works with most cases up to 3mm thick. The wooden body is also equipped with a premium nylon braided cord, ensuring its safety and durability.
Other advanced technologies the Oakywood wooden charger comes with including advanced temperature control. It is also CE, FCC, and ROHS certified.
The wooden charger measures at the length and width of 13 x 13 cm. It's 3.2 cm tall and is lightweight thanks to the compact body.
Price & Availability
As of right now, the Oakywood wooden charger is in the pre-ordering stage. It will begin the first US shipping on June 4th.
International delivery will take time between the 4th and the 7th of June. It retails for $99.00 USD and will have returns within 30 days of shipment for orders within the Contiguous US.