The Positive Grid spark pearl is a modern digital amplifier that mimics the old-school tube amps with advanced technology perfectly.
It recreates 30 different classic amplifiers, includes 40 different effects, and connects to an app library filled with predesigned tones to browse.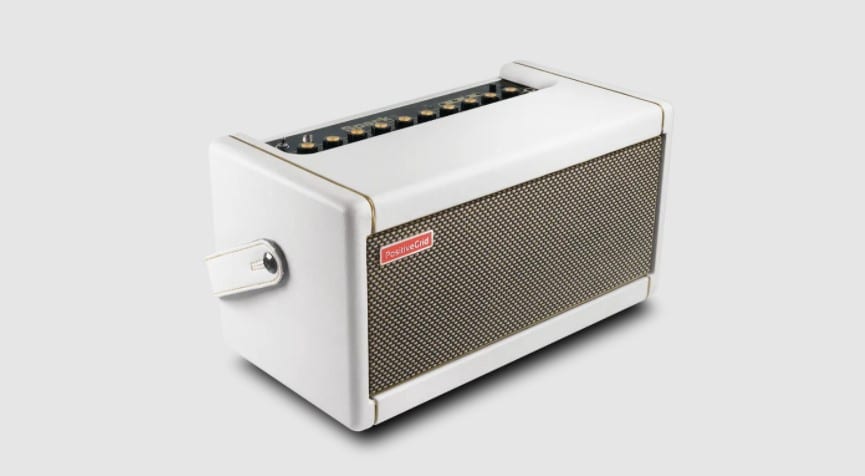 Features
The most noticeable feature of the Spark Pearl is its modern-looking body frame with a white and gold color combination.
Most of the body is a white snowy Tolex trimmed with gold pipping lines that makes it look more sophisticated and modern.
When it comes to the features of the amplifier itself, the Spark pearl includes many smart features found in the original Spark amp including smart jam, auto chords, and over 10,000 tones.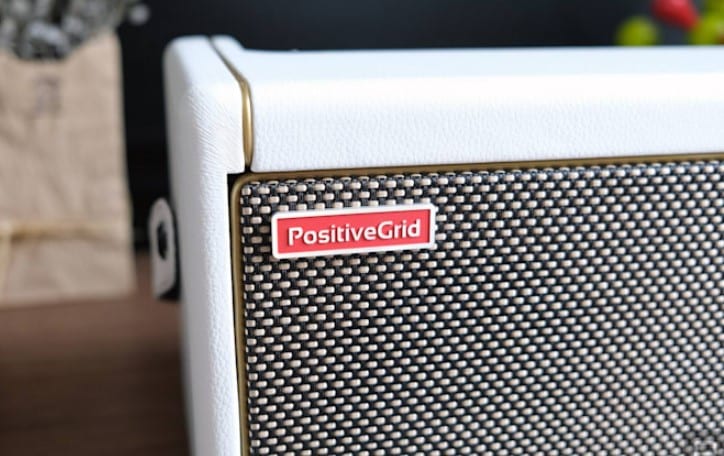 Essentially, the Spark pearl is a powerful, space-saving 40-watt combo amplifier that hosts plenty of familiar tone-shaping controls and dedicated effect knobs.
Not only does it work wonderfully as a full-featured guitar amp, but the Spark pearl can also be used as a high-definition Bluetooth speaker perfect for streaming music and entertainment.
Spark pearl can even analyze a song of your choice from Spotify, Apple Music, or Youtube and transpose its chords so you can play along with it.
Just like the original Spark amp, the Spark pearl also has a built-in tuner and plenty of onboard pedal and amp simulations, as well as a large library of user-created sounds online.
Each of 40 digital pedals and 30 amps has a lot of similarity to the beloved tube amps and stompboxes out there. With these, you can easily simulate Vox, Fender, Marshall, and other popular amp tones.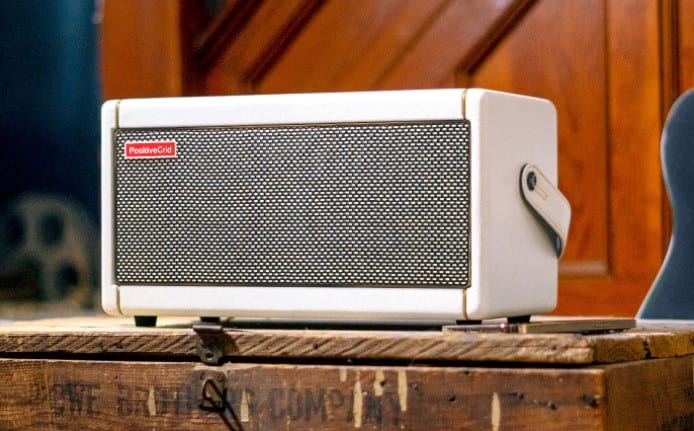 Price & Availability
As of right now, the Spark pearl is available for purchase directly on the Positive Grid website with a one-year warranty and a 30-day return policy. It retails at $289 USD and comes with a Spark pearl amp app and a custom traveler gig bag.