Despite the small site area, OSH House becomes a cozy living place where nature can be found inside. It is a 2018 project completed by OTP arquitetura that was built on a 250 sqm site in the countryside of São Paulo state.
Design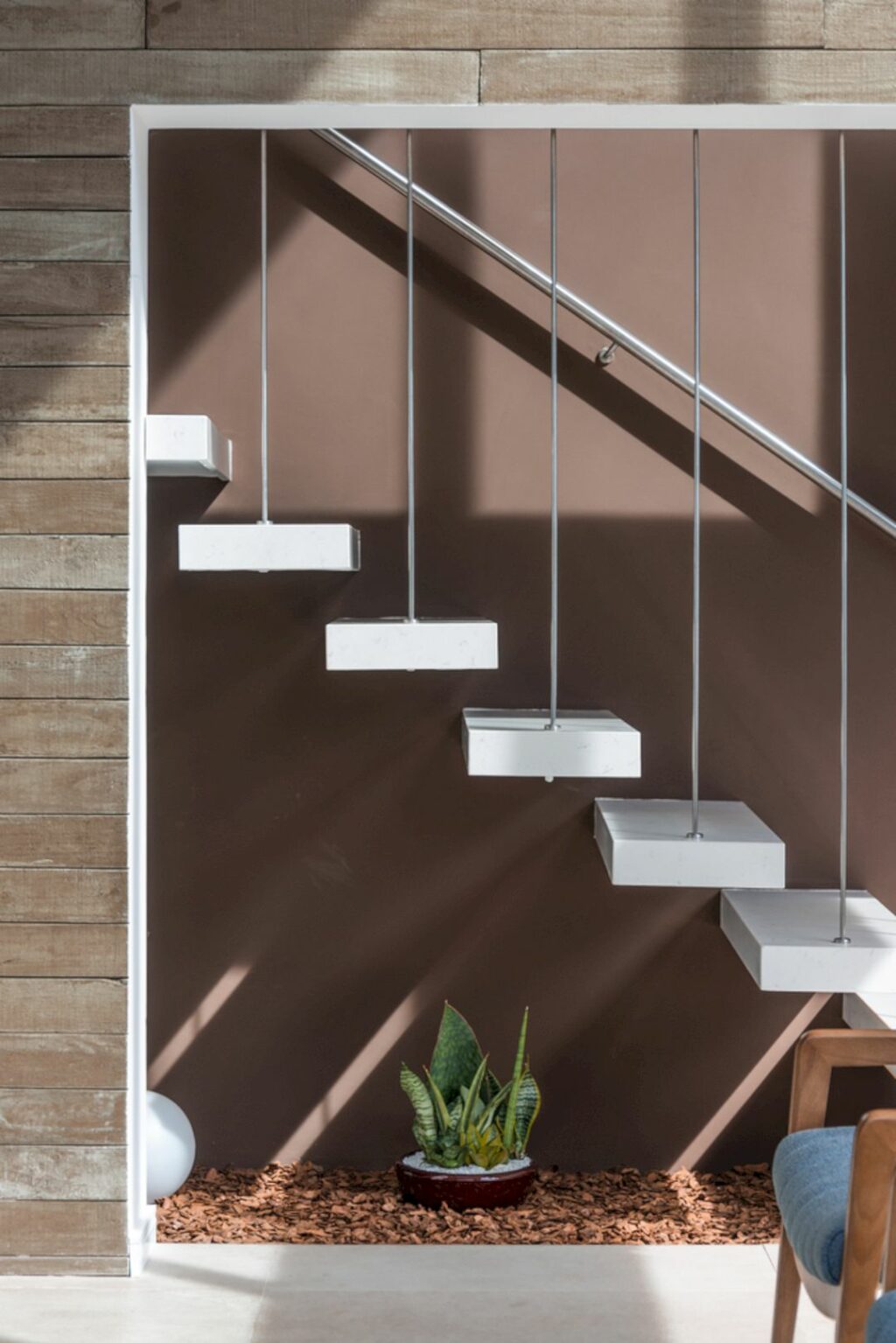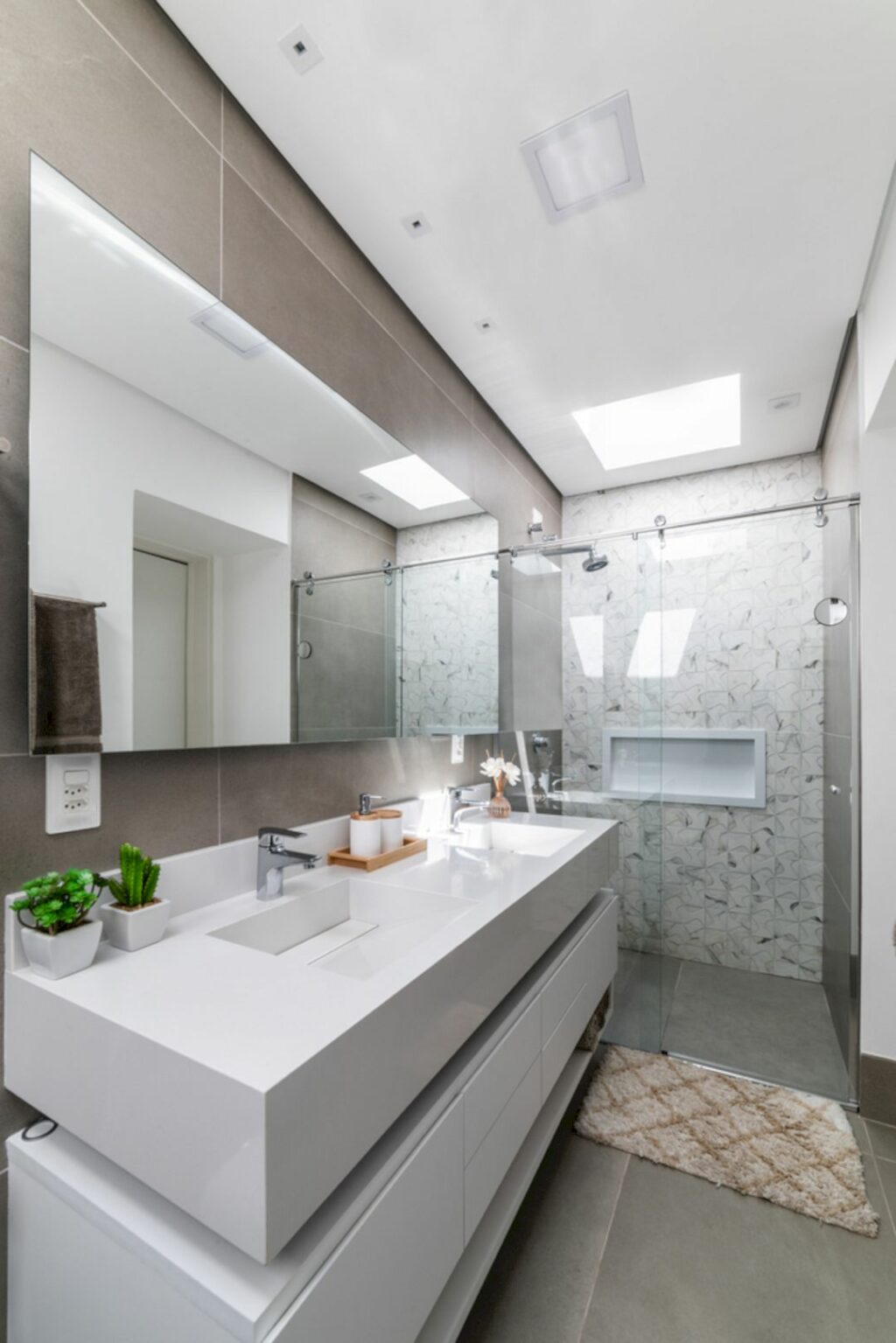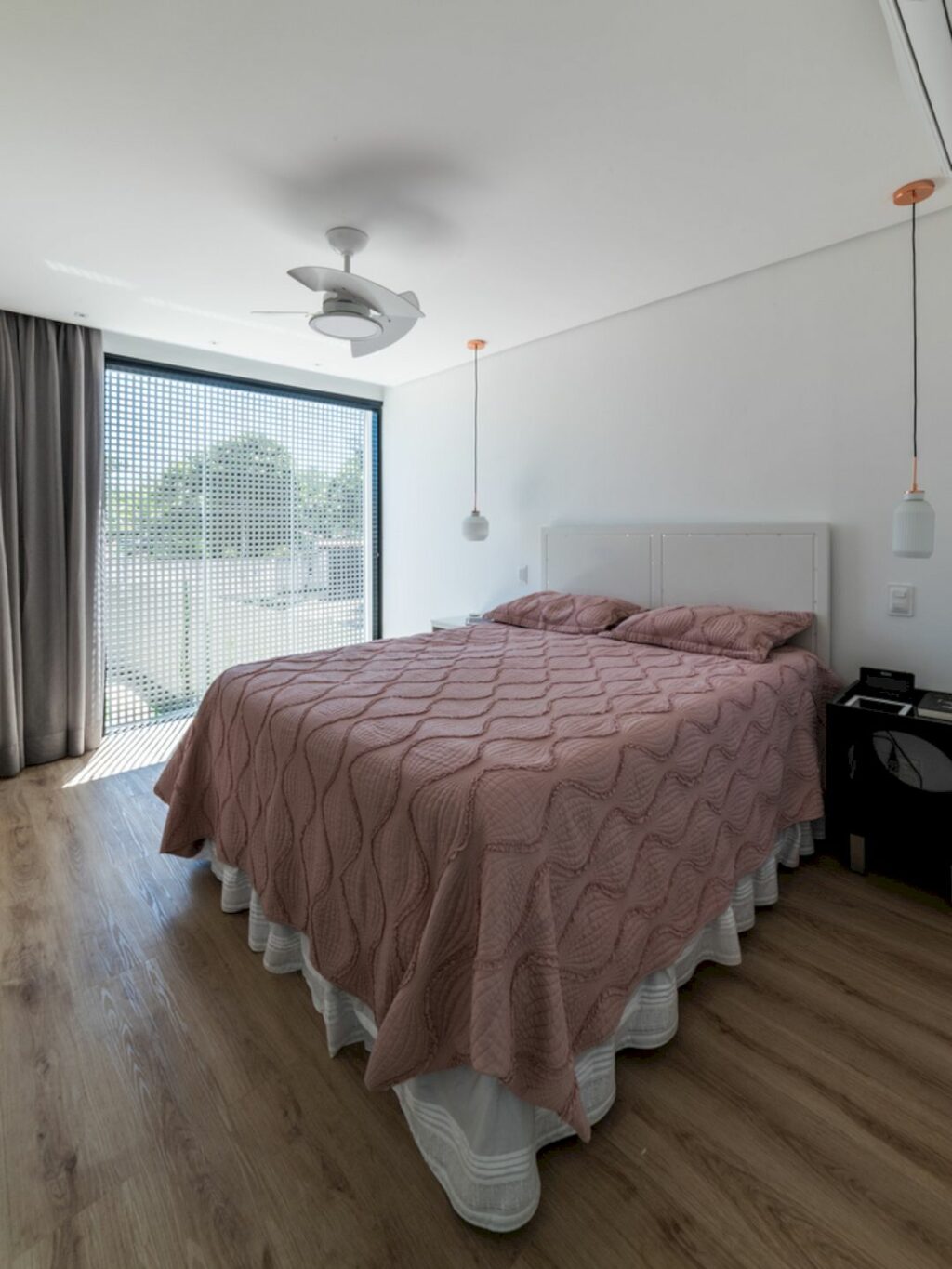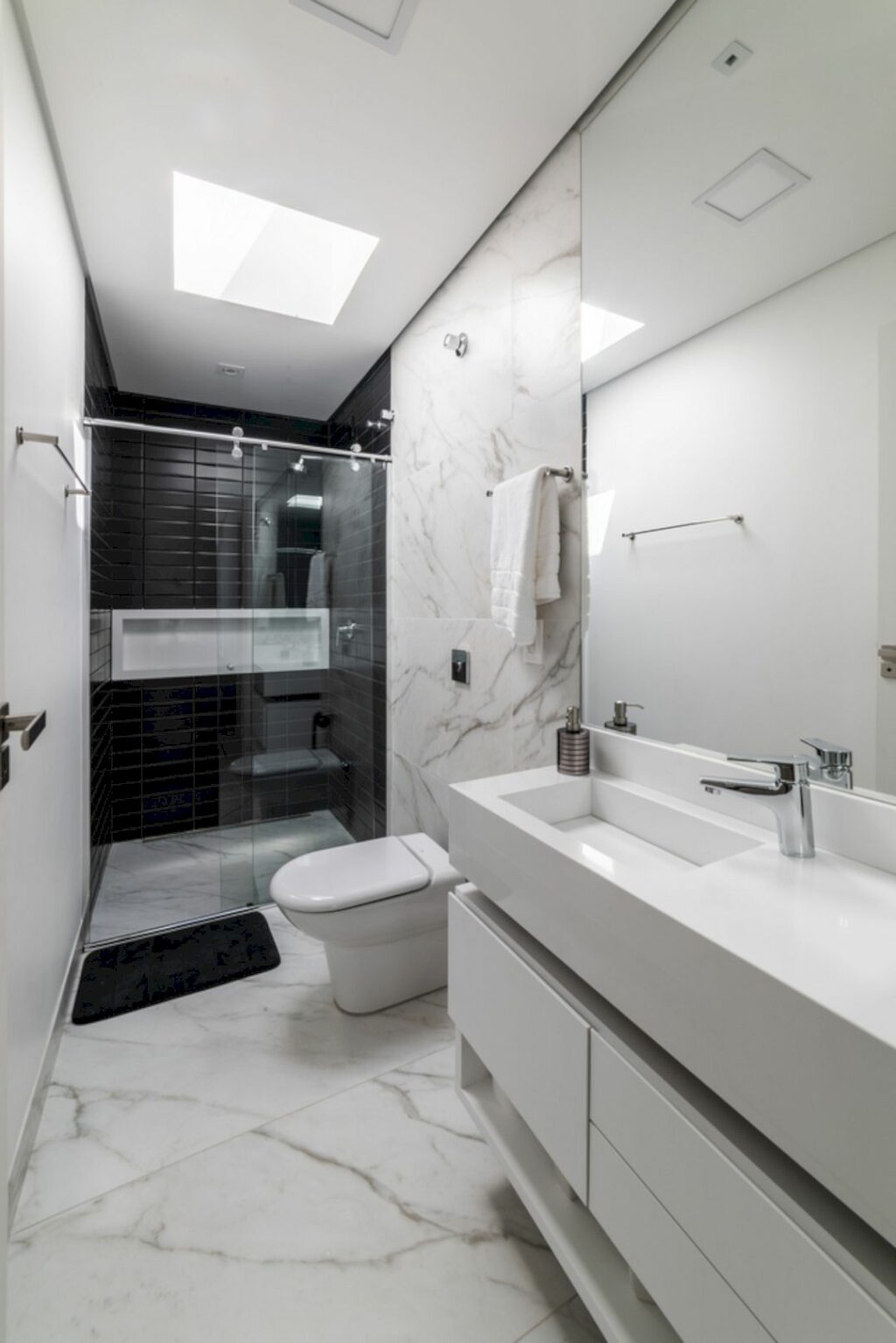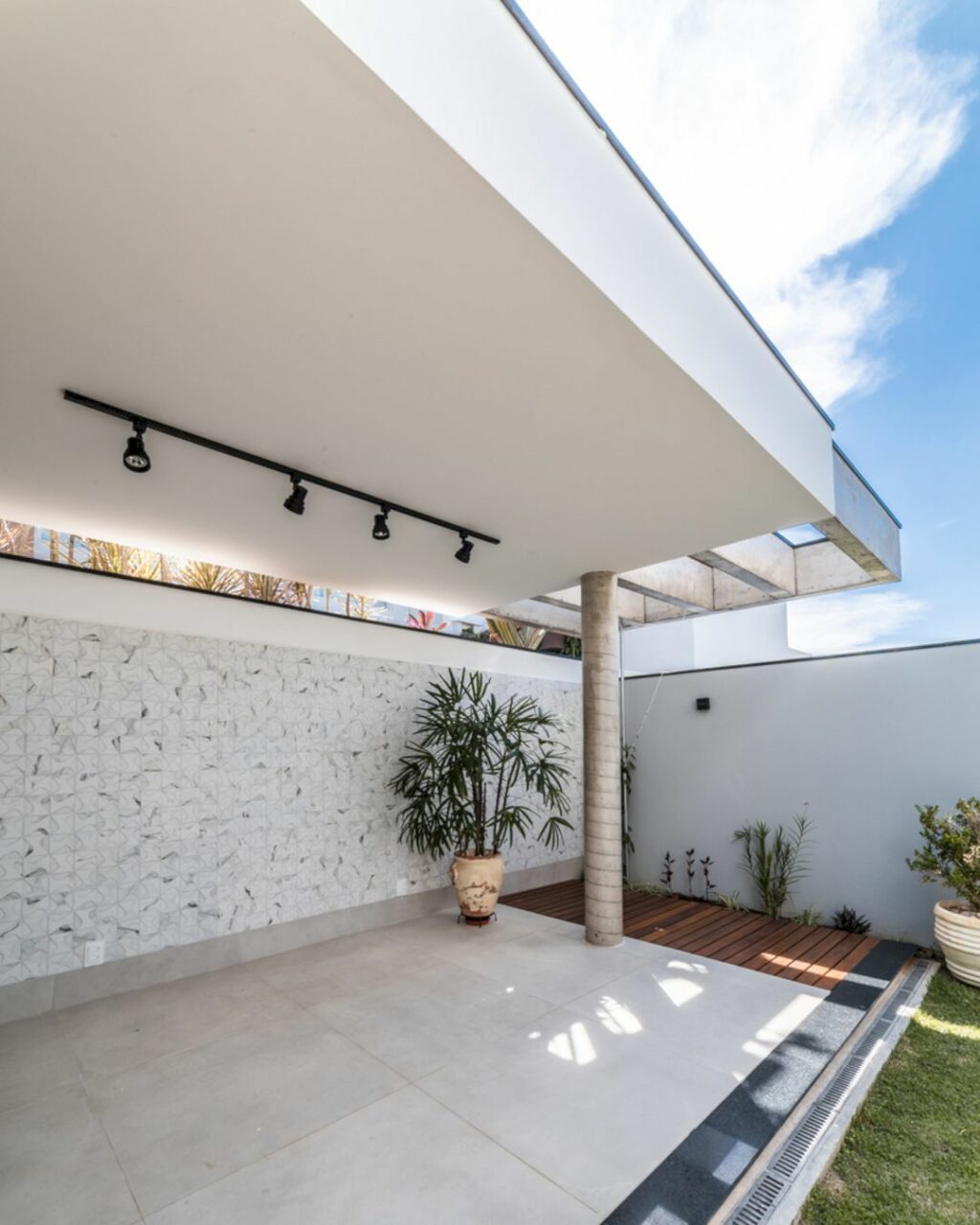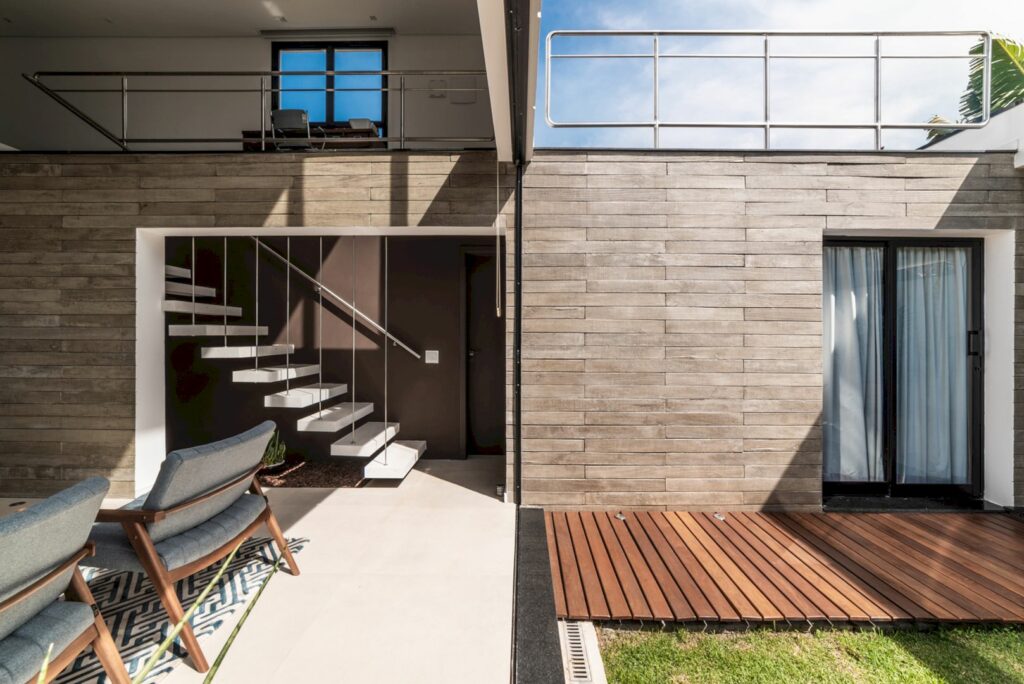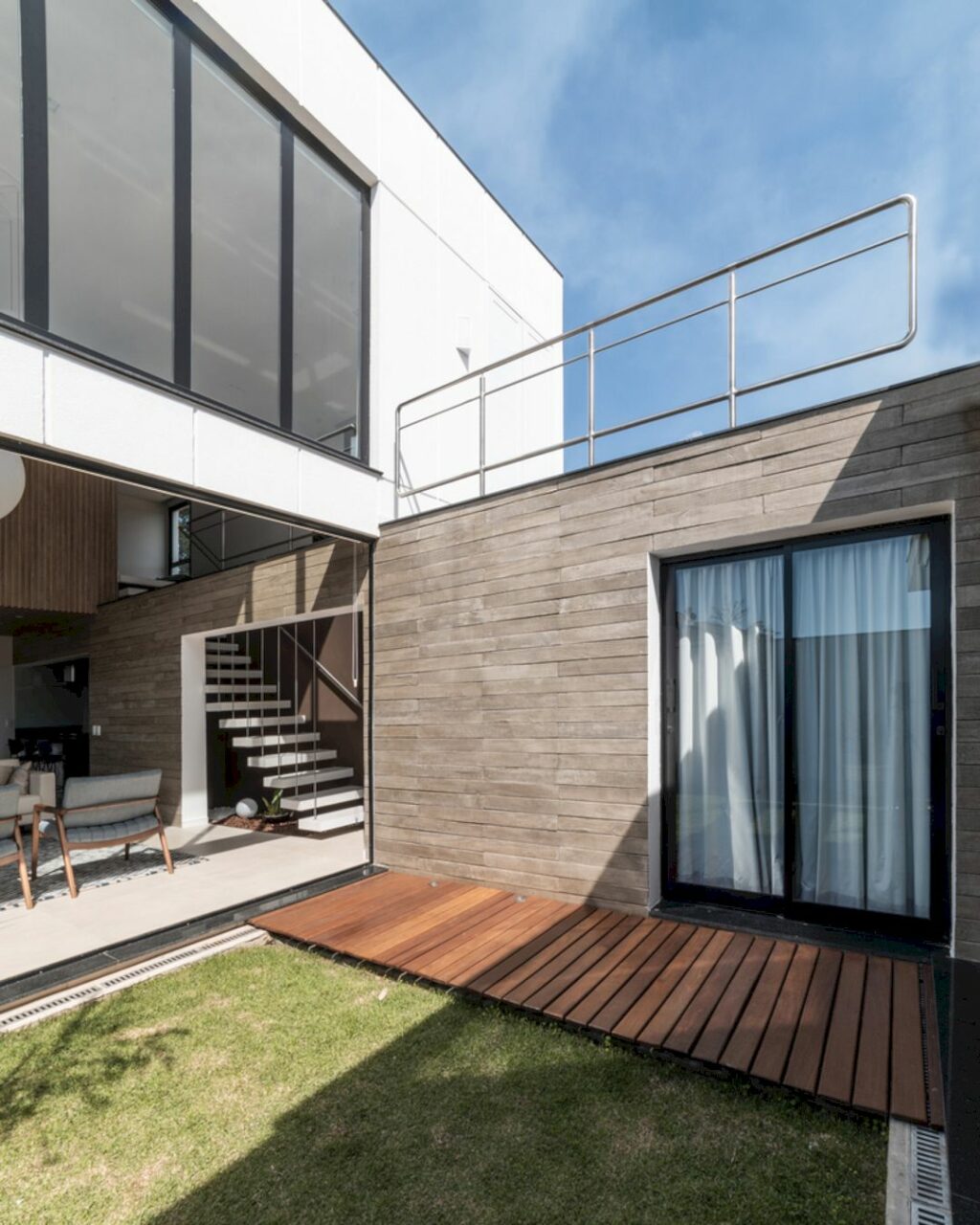 Due to the small site area, the greatest challenge of this project is to build a house where all social areas are not unsegregated to create an amplitude sensation.
The upper floor of this house is designed with a simple concept. This floor is supported by columns in the garage which you can get more information here. There is a 2,70m cantilever that can capture lights for the building. A metal brise soleil controls the light and unifies the building facade as well.
Interior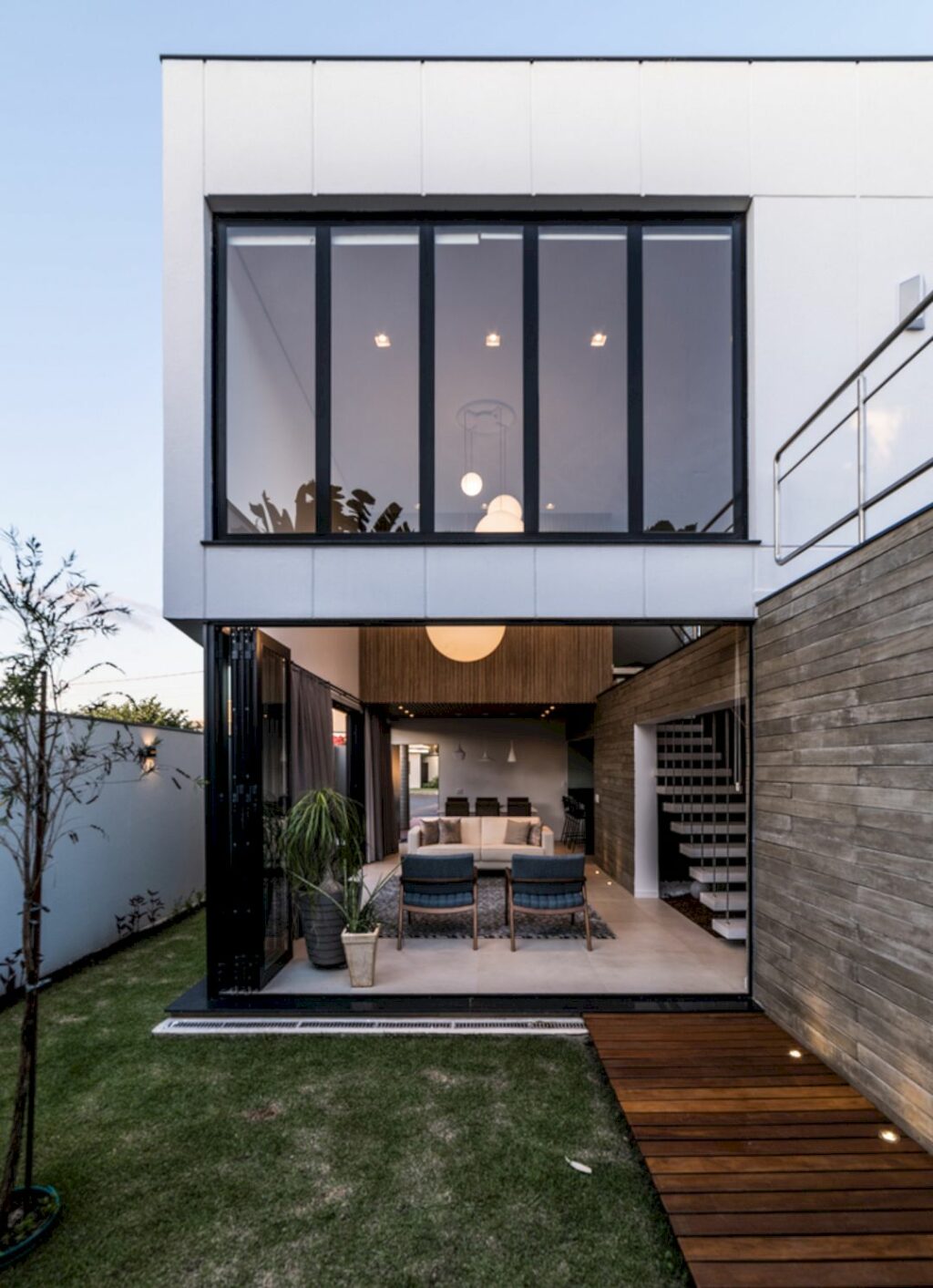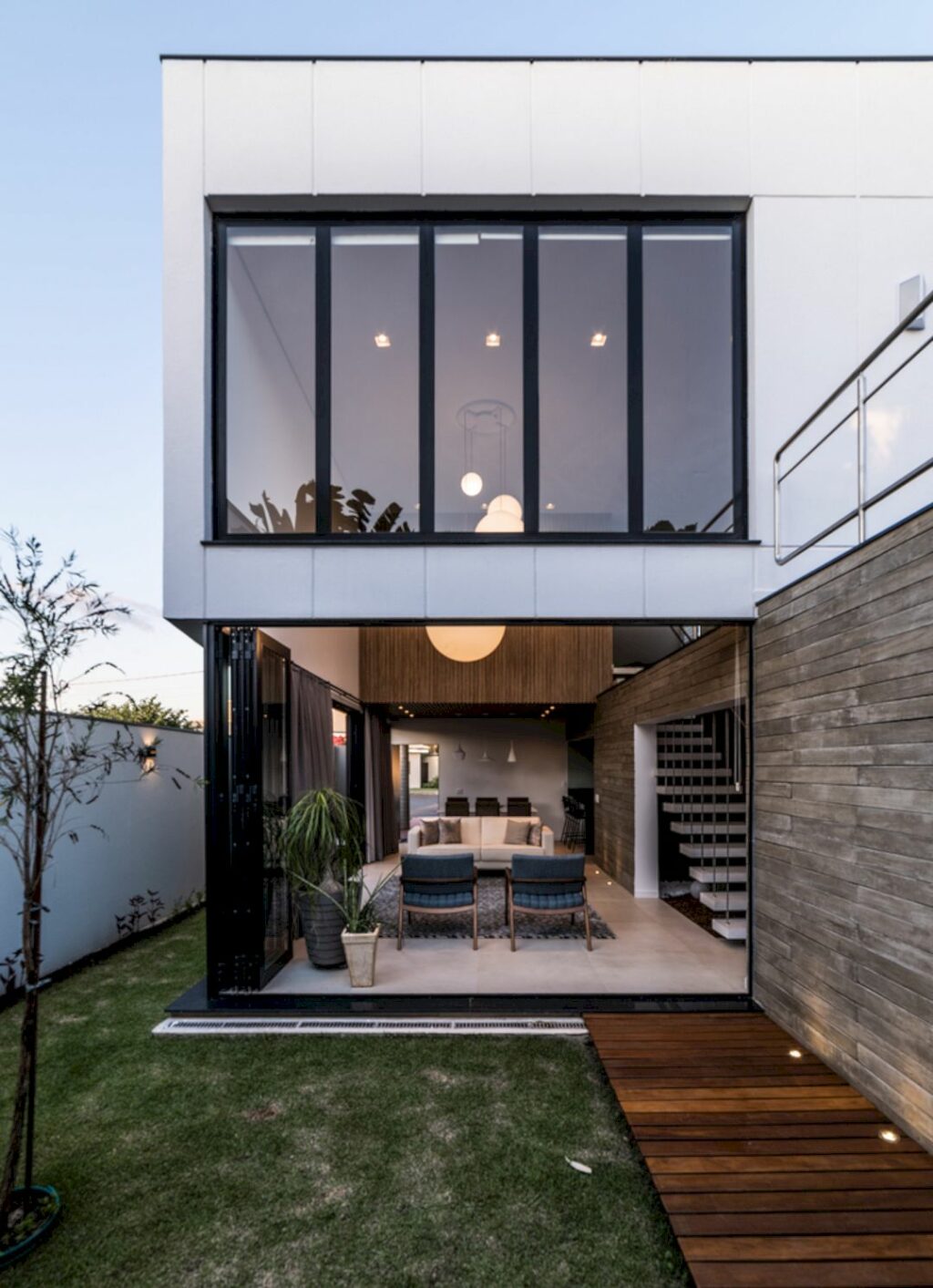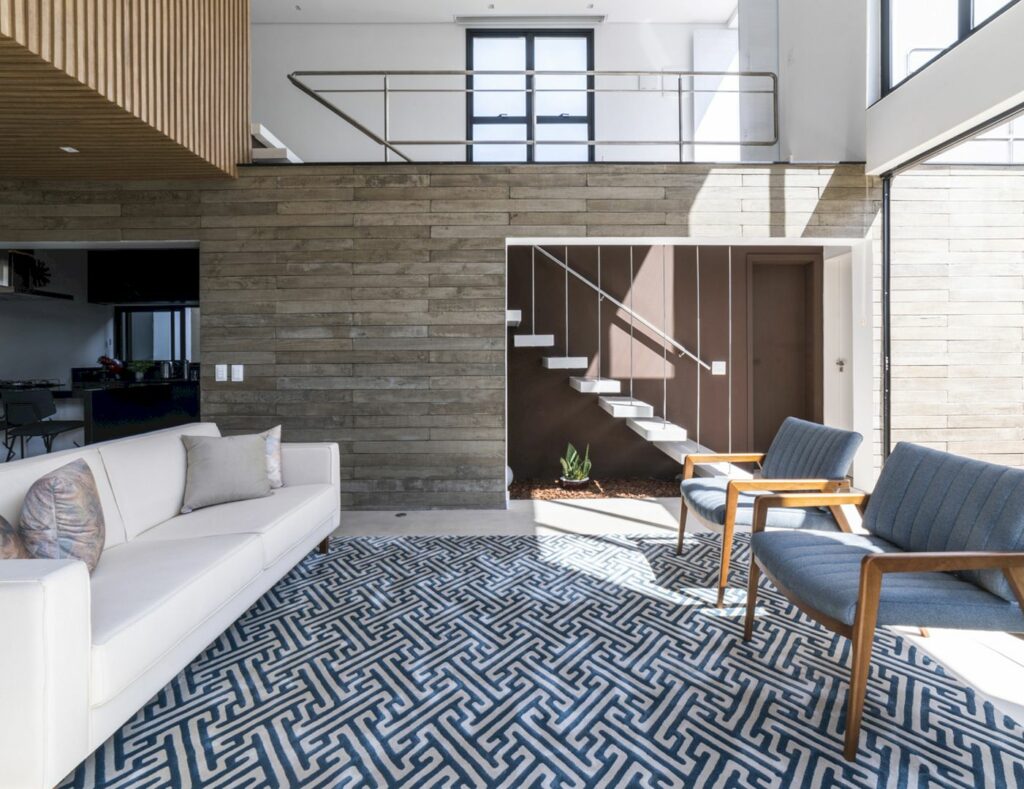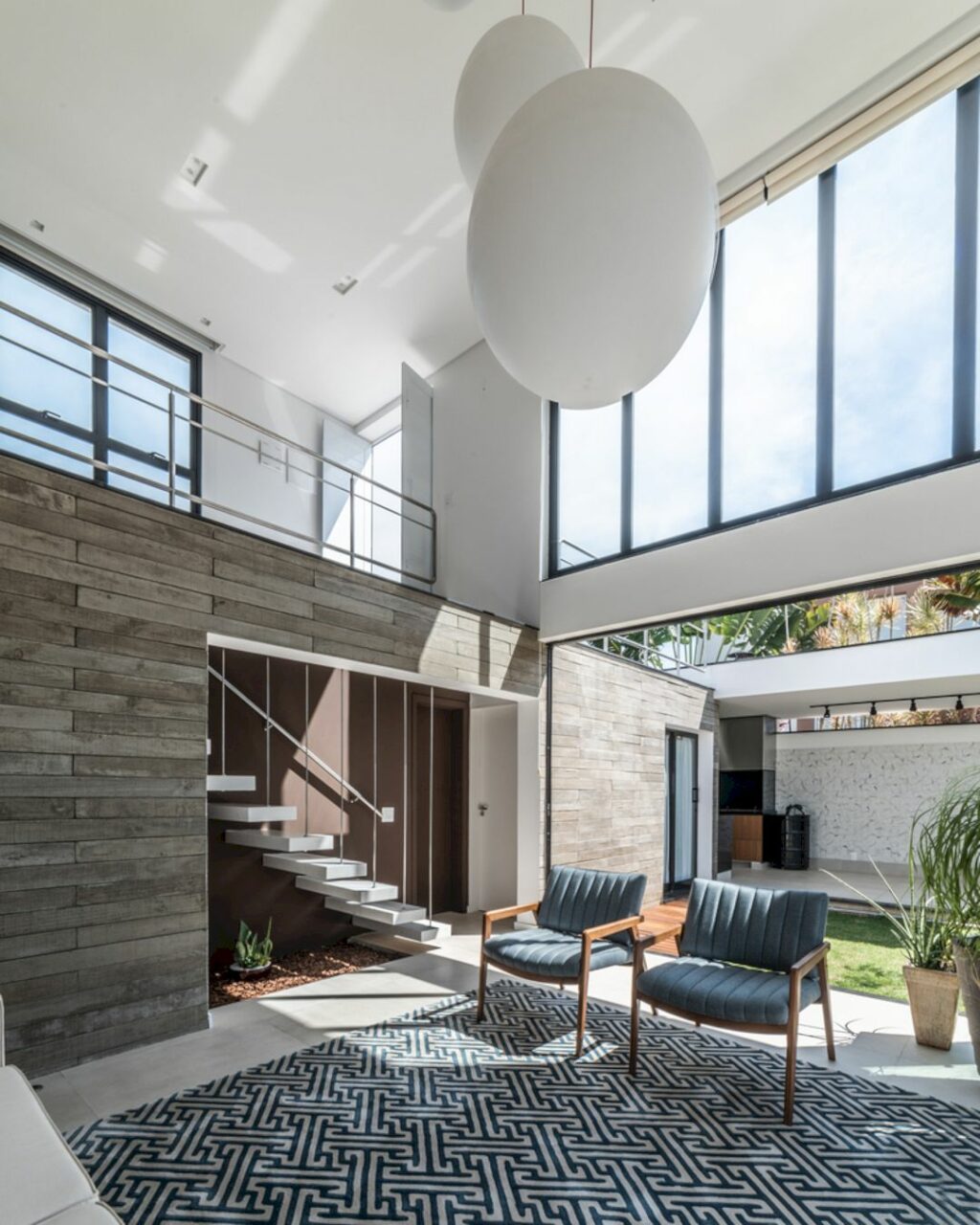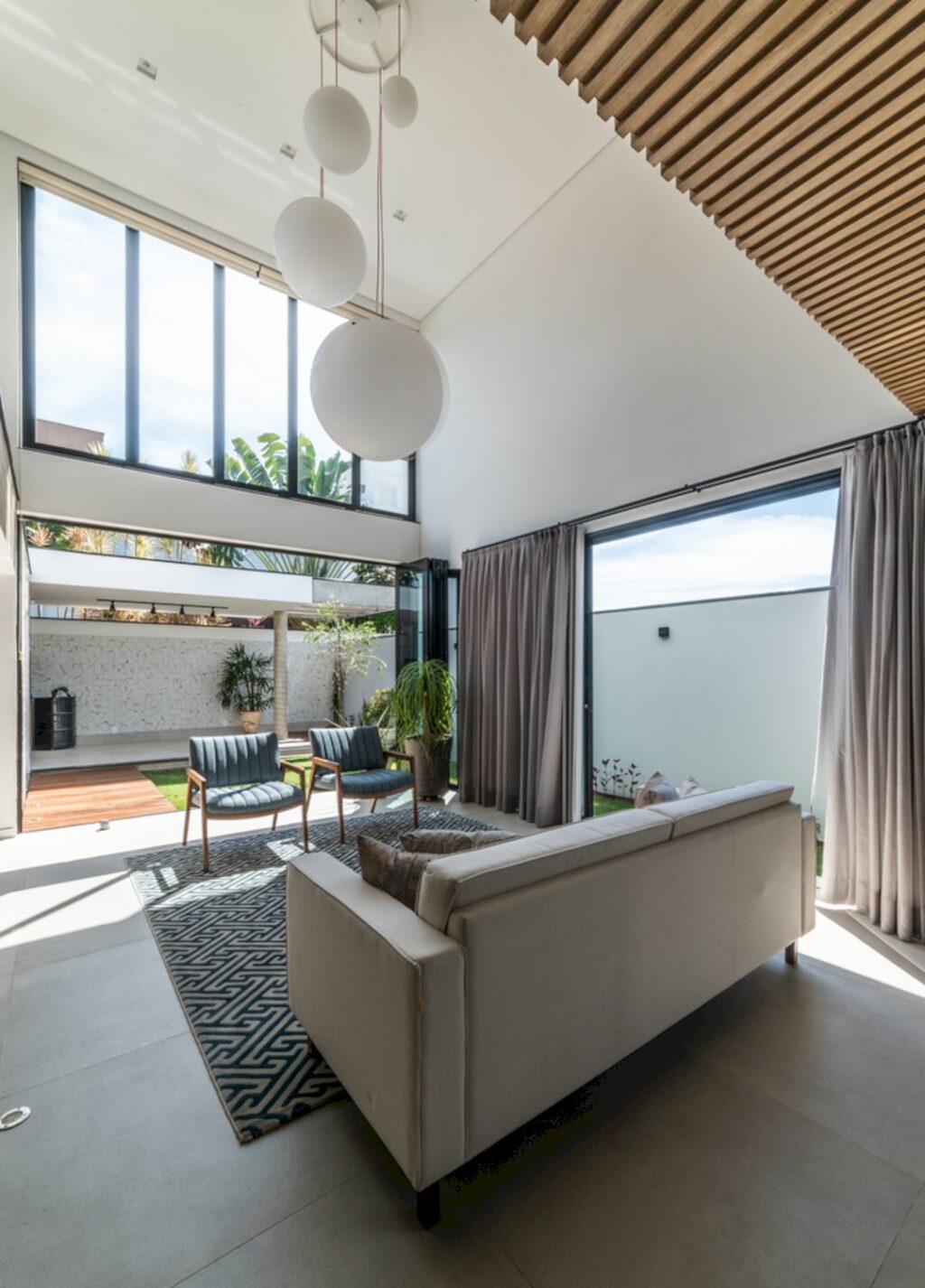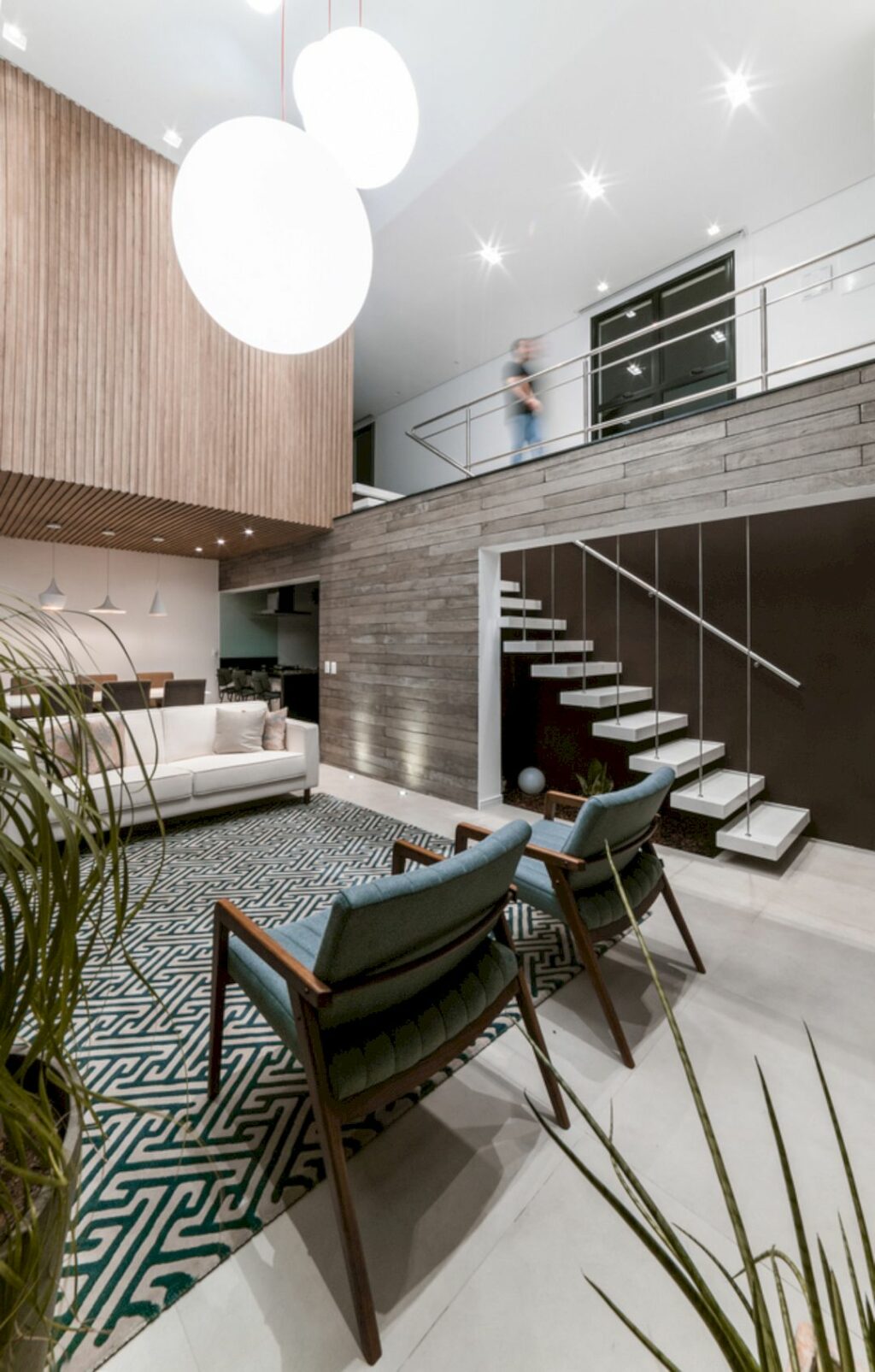 An alucobond panel extends can be found extending at the floor level, integrating garden doors, service, and entrance. This panel also conforms to a longitudinal design of the house.
The interior is conceived with the integration of living, dining, kitchen, and side garden that can bring nature inside the house.
Spaces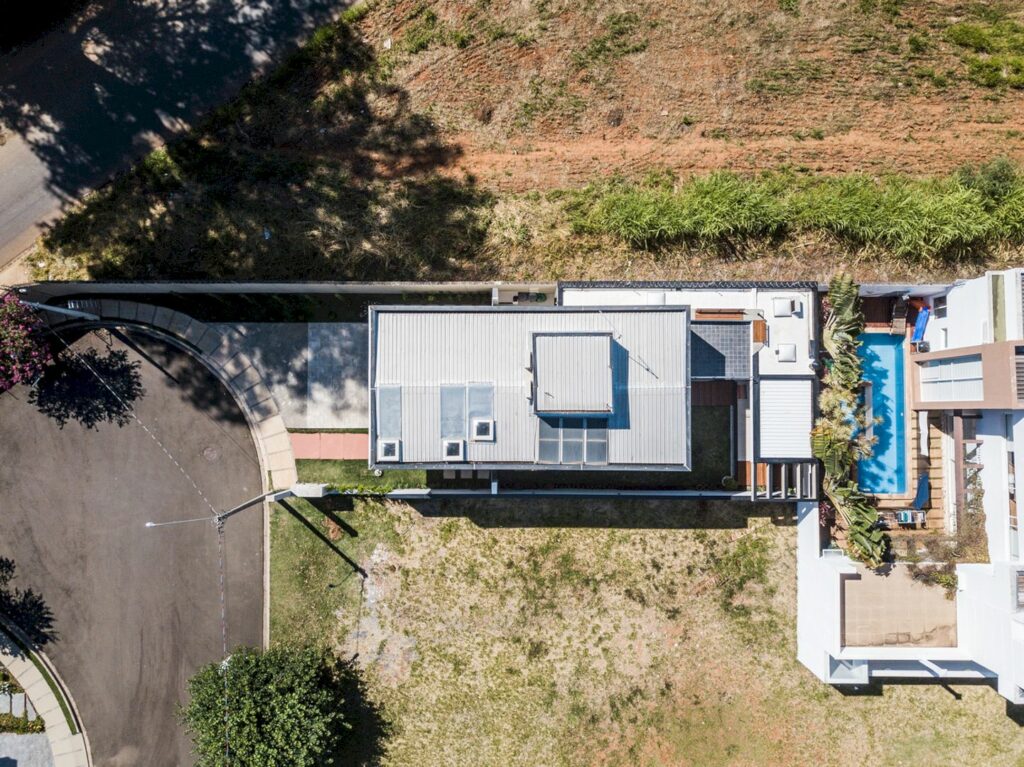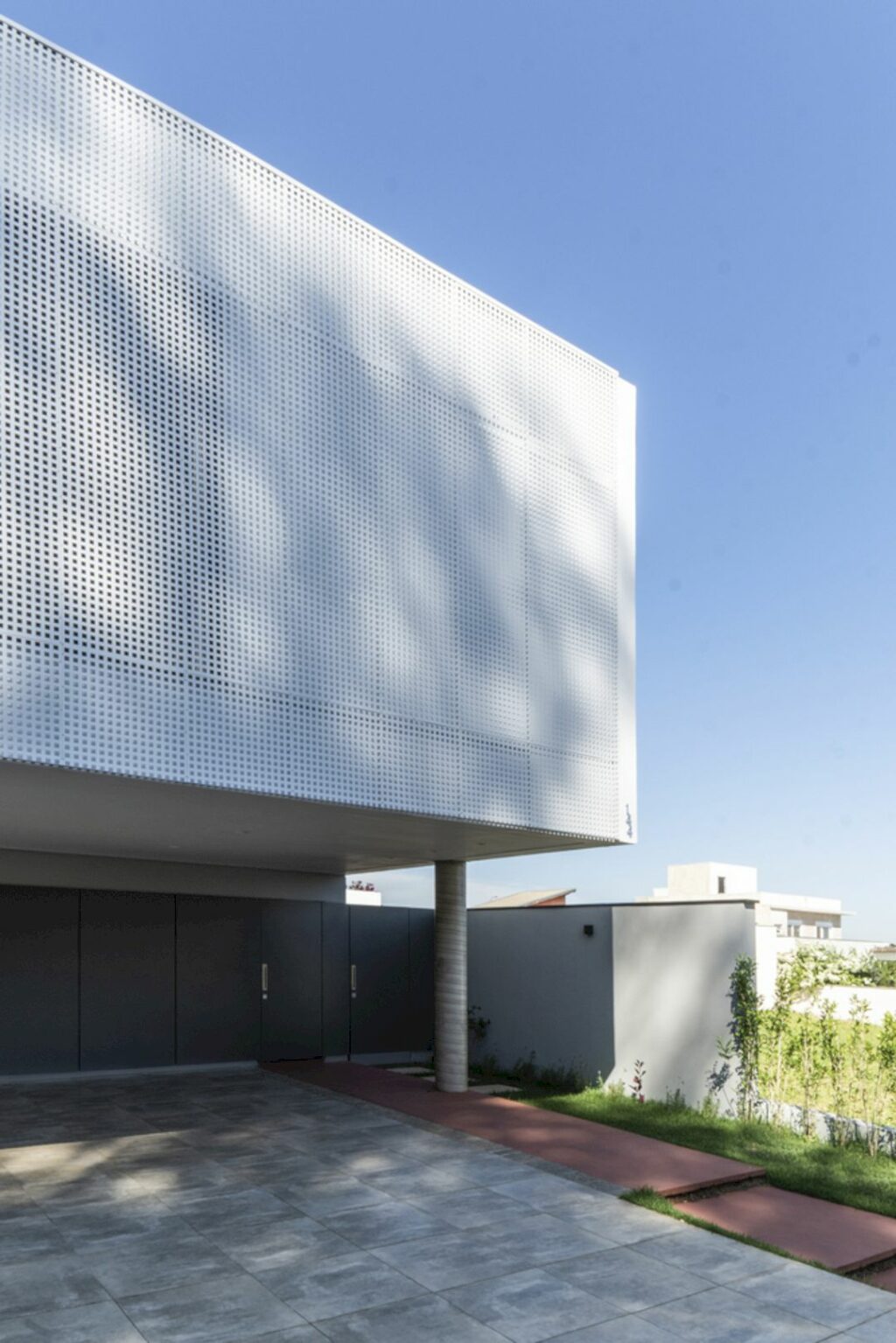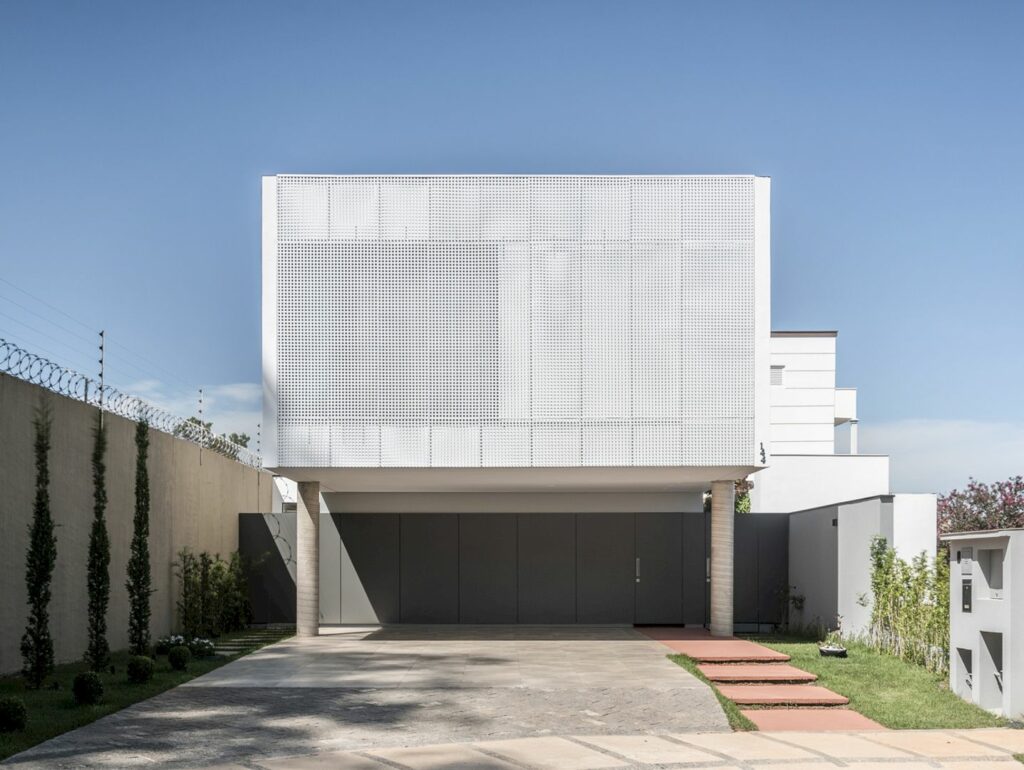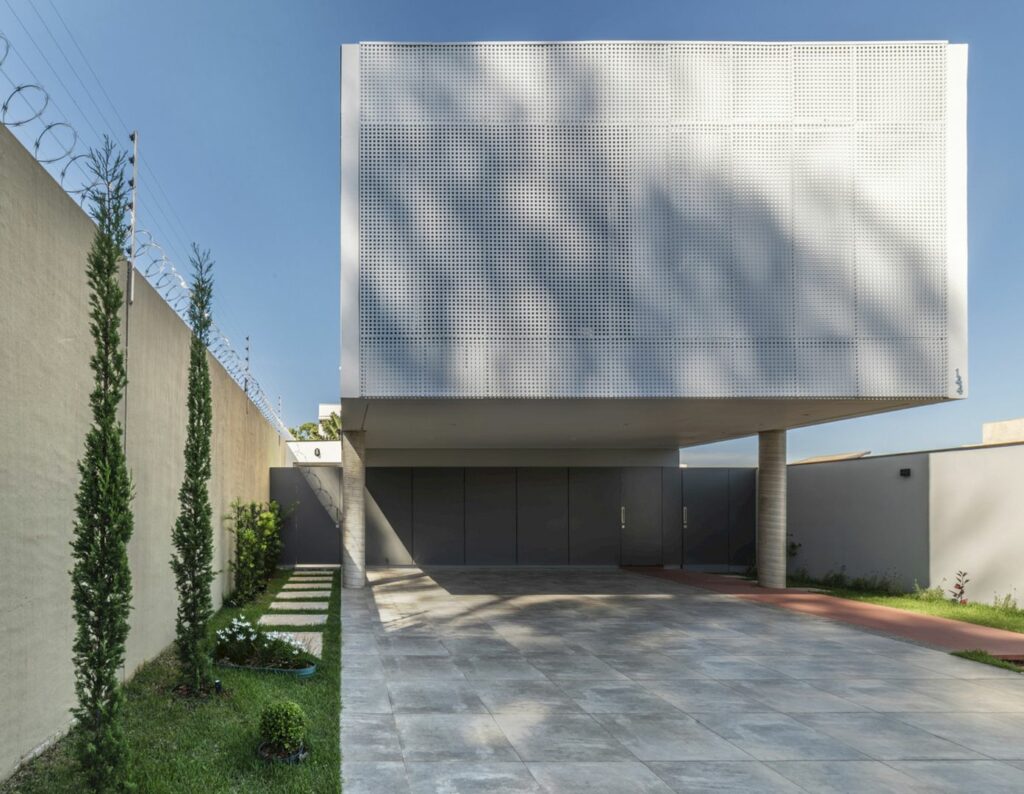 The living area can be opened to the barbeque area and the back garden thanks to the big glass. The upper level is the intimate area that consists of an office, an open TV room, and 2 suites.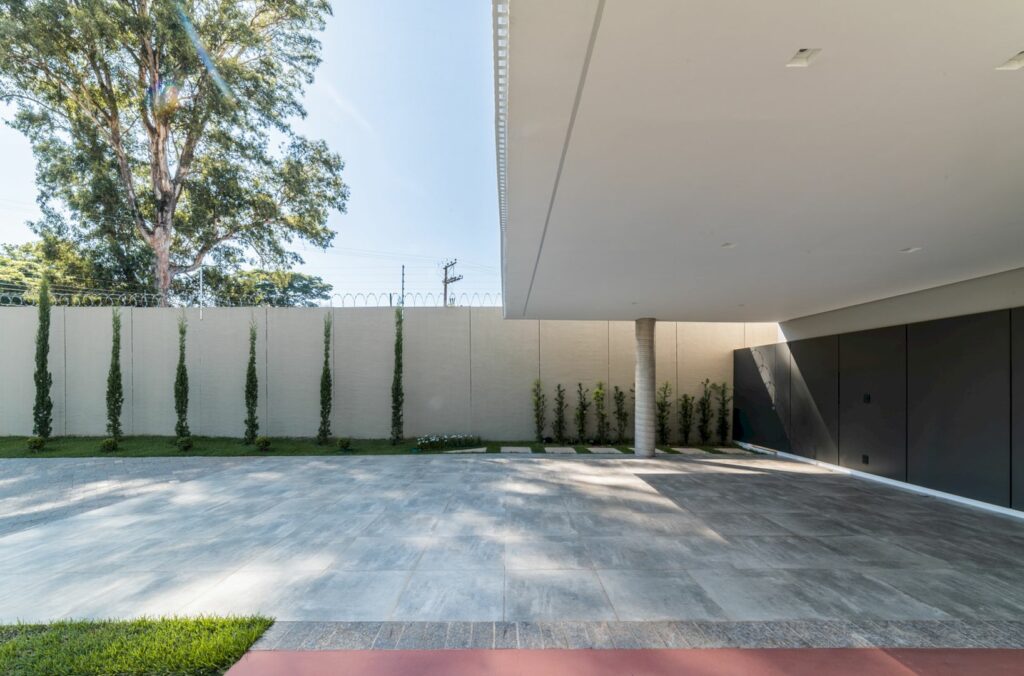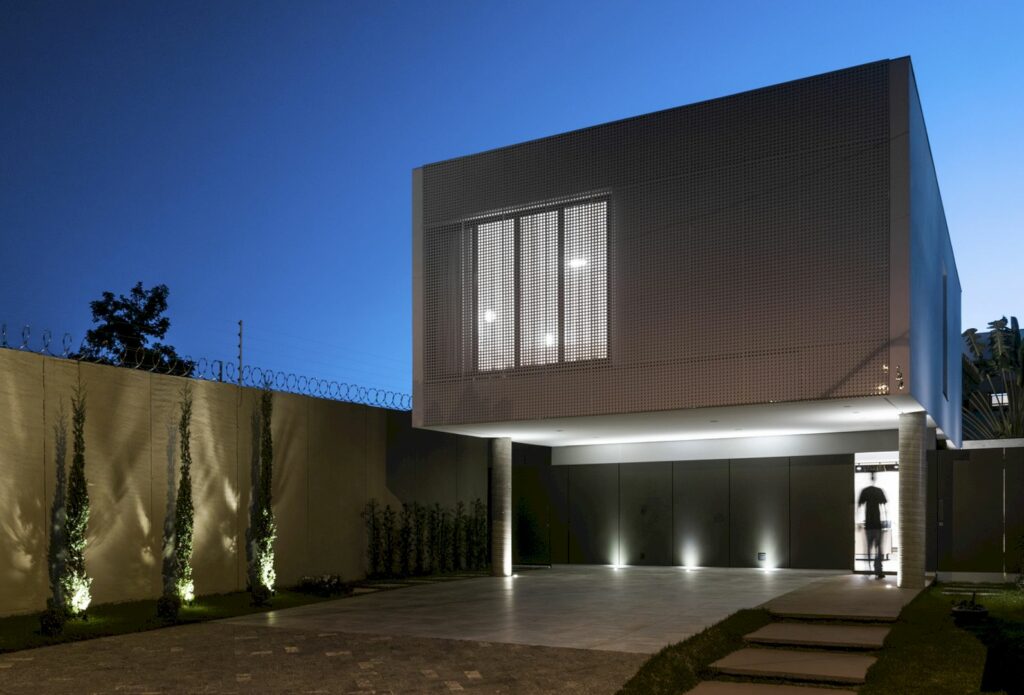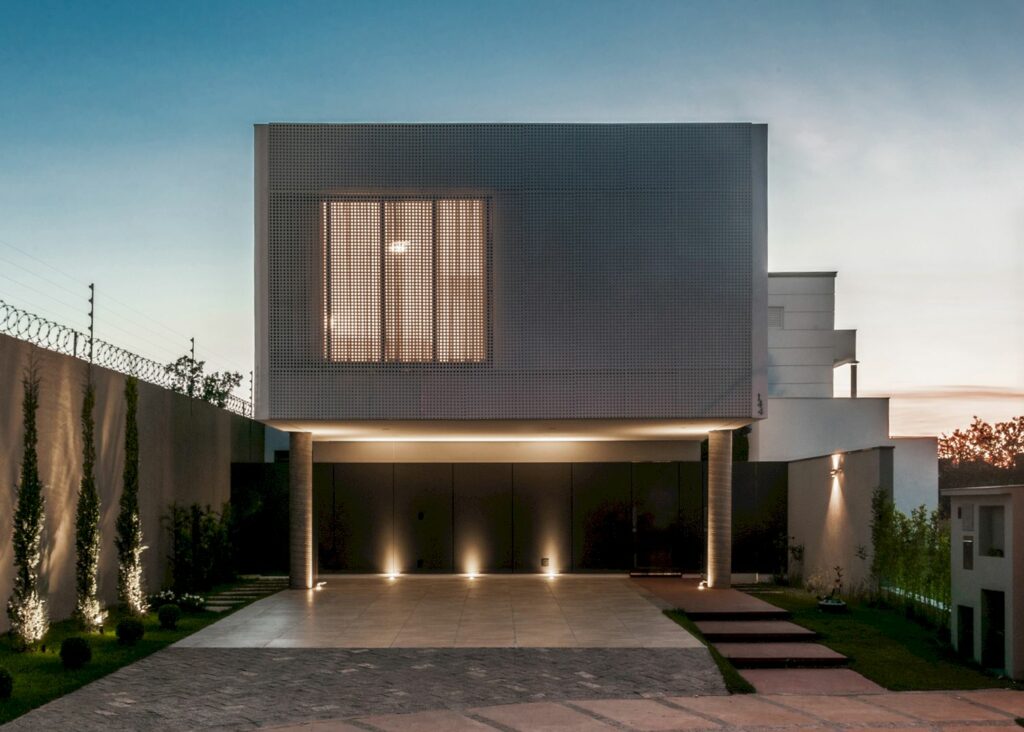 There are also open areas on the upper level that are open to the living room's double-height ceiling.
A ripped wooden box is used to create a transition from the regular to the high ceiling, giving more natural light to the living area and transforming the dining room into a comfortable lower ceiling area.
The slab in the back of the site is supported by a column and a big mosaic, creating a visual panel for the social area of the house.
OSH House Gallery
Photographer: Guilherme Pucci