US-based sports shoemaker Reebok recently launched two new sneakers inspired by the 80s movie, Ghostbusters. The Reebok Ghost Smashers shoe will retail for $ 150 while the Ghostbusters Classic is marketed at $ 100.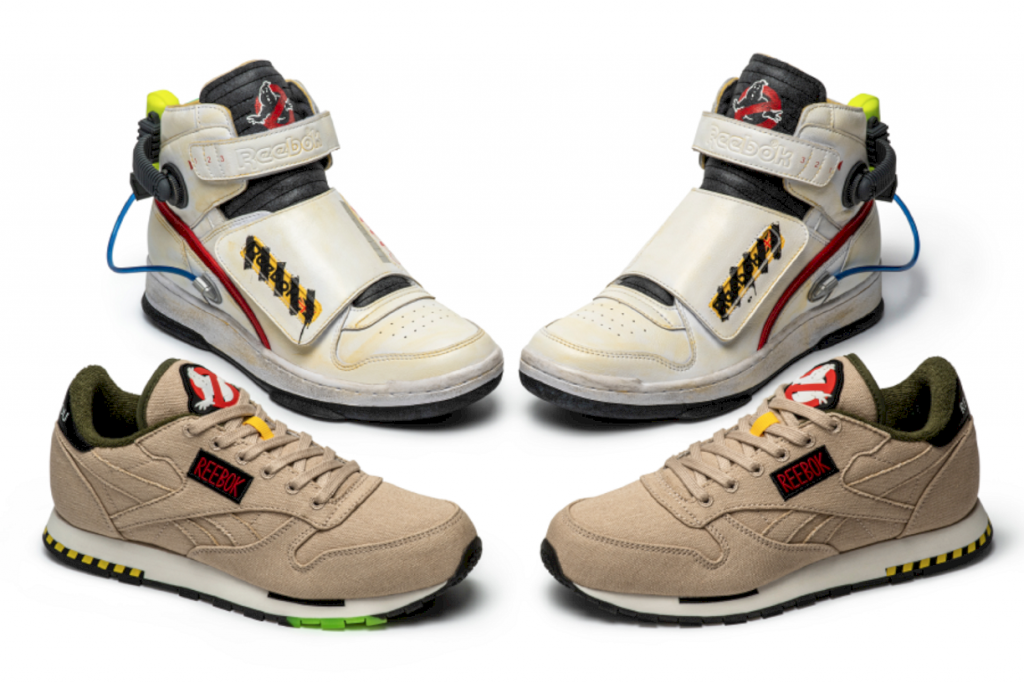 Both footwear that is included in the Ghostbusters x Reebok collection will also be packaged in an 80s Reebok Pump cardboard box with the words "Less talk, more busting", and "This is how it ends".
Ghostbusters Ghost Smashers Shoes
The first shoe was dubbed the Ghost Smasher. These shoes are taken from the Alien Stomper series, which was originally made for the film Alien. The difference is, for this shoe Reebok lowers the ankle to become a mid-top sneaker.
The highlight of this sneaker is the green accessory that reads Pump on the heel, which is a replica of the ghost catcher from the Ghostbusters movie. The pump is connected to the shoe by gray sleeves and green and blue wires.
This slideshow requires JavaScript.
Meanwhile, the Reebok logo on the center panel is painted using colors commonly used as dangerous goods markers, namely yellow and black. To top it off, the iconic Ghostbusters logo was added on the tongue of the shoe.
Reebok also gives a touch like blotches as if it were worn items, on the midsole and outsole to complete the vintage look.
Ghostbusters Classic Shoes
Meanwhile, the second shoe, the Classic Shoes series, is also decorated with the Ghostbusters logo in rubber material on the tongue, and a marking line for hazardous materials that surrounds the heel of the shoe.
Then the slogan "We're ready to believe you" was added to the heel with a white embossed on the black leather. The sign Reebok is located on the side.
This slideshow requires JavaScript.
Ghostbusters Classic Leather Shoes reminds us of the brown Ghostbusters member uniform. This more casual-looking shoe is contrasted with white on the sole with yellow and black danger ornamentation on the back.