Nowadays, drones, which are frequently used by public officials, facilitate the work of the staff and can fulfill many responsibilities depending on the nature of the task performed. One of the biggest disadvantages of these mostly battery-powered vehicles is that they cannot be used for a long time due to their limited battery capacity. However, this may change soon with the technology from Sonin Hybrid.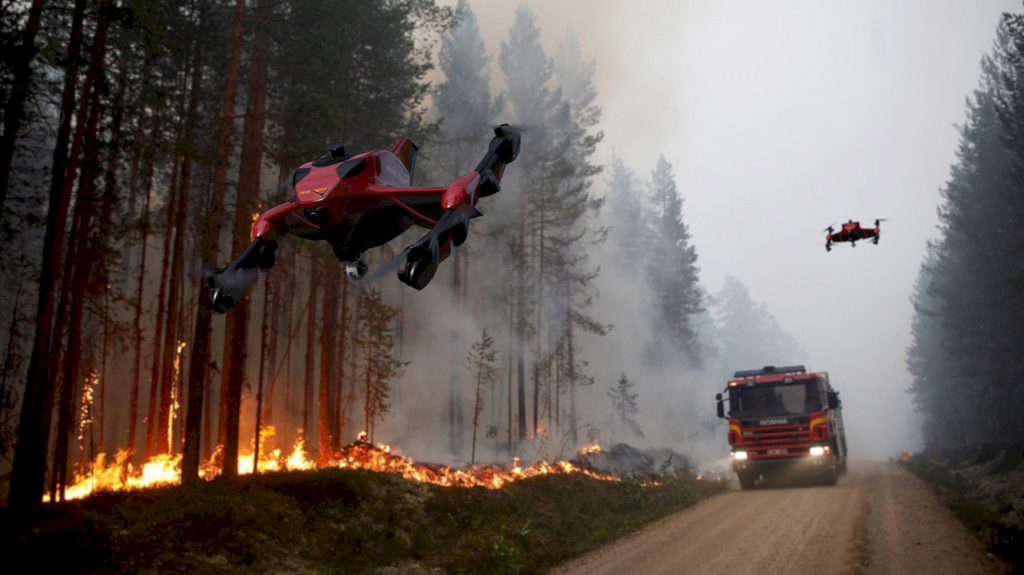 System
Atlanta-based drone manufacturer recently introduce Recruit and designed the drone to become a lot more than to be the first responder. What stands out the most is its features such as staying in the air for more than three hours and reaching speeds of 225 km / h.
There are different systems, but the one adopted by Sonin Hybrid uses a gasoline engine that powers a generator that continuously recharges the battery of the four electric motors of this quadcopter.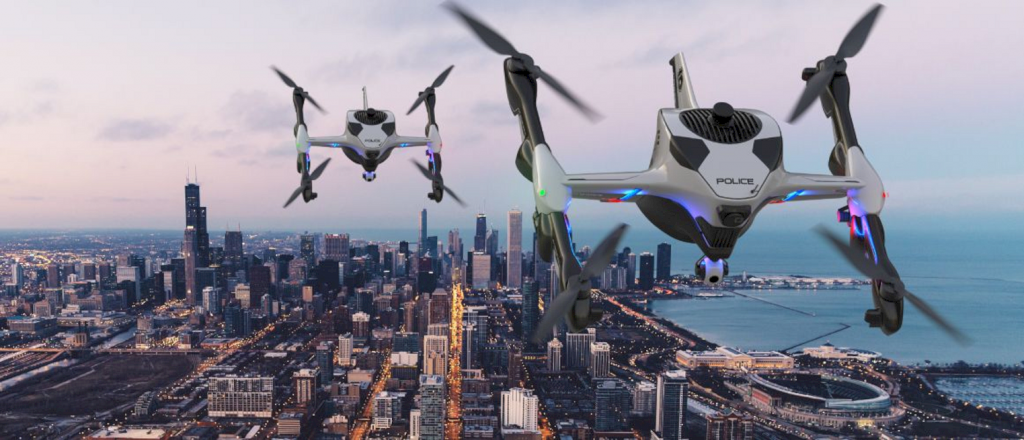 Recruit's carbon fiber body and lightweight frame structure constitute other features that allow the vehicle to stay in the air for a long time.
Specs
The camera, which can zoom 30x optical / 12x digital and can take 4K images, enabled FLIR camera, projector, and speaker used to address the community. It can be controlled manually by remote control, or used in autonomous mode, following a route by GPS.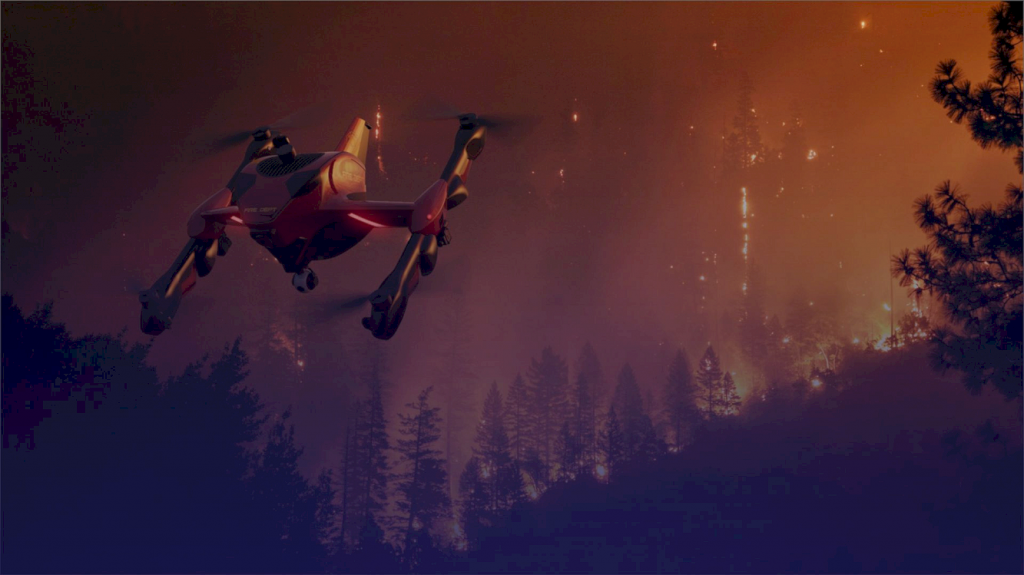 It also has a 6,000 lumens flashlight, a siren that can be heard at 5 km, night vision, and the ability to follow a target both in motion and when stationary.
Beta Program
The company, which plans to start a Beta program in the USA, will cooperate with police and fire departments in different cities. Furthermore, the company claims that Recruit is not intended for rescue but is a precious aid for the recognition of places.
This slideshow requires JavaScript.
During storms, tsunamis, or earthquakes, roads are often inaccessible and time is running out. The emergency services may not see a victim or appear too late due to the lack of information about the geographical location of potential victims or injured.