Land Rover Defender has been transformed into one of the off-road heroes legends. However, the British manufacturer was recently reported to be completing a Land Rover Defender Plug-In Hybrid.
Jaguar Land Rover also seems to be the focus of the off-road car that is also environmentally friendly. Later the plug-in hybrid version of the Land Rover Defender 2021 will use the P400e badge.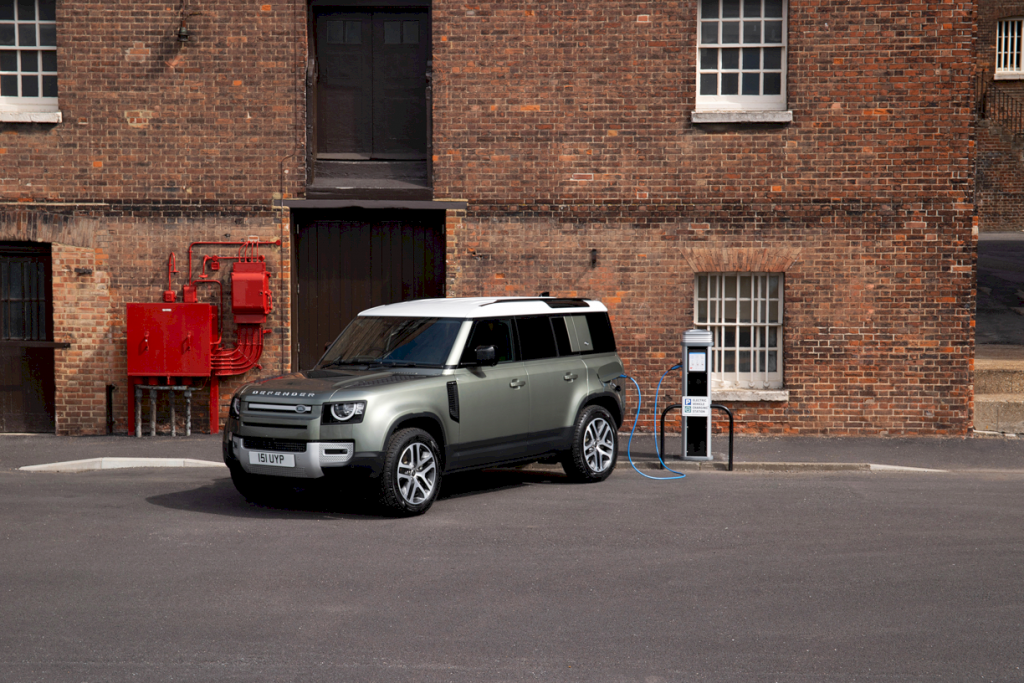 Design
In terms of appearance, the SUV has the exact same appearance as the conventional engine variant. It can be seen from the body design that seems boxy with the typical Defender grille in general.
This slideshow requires JavaScript.
Overall the difference with the conventional engine version is only in the additional battery charging hole on the left. On the legs, the British manufacturer will embed the air suspension and 20-inch rims as standard parts.
Engine and Performance
The Land Rover Defender P400e uses a combination of a conventional petrol engine and an electric motor. The gasoline engine uses a 4-cylinder turbo configuration with a capacity of 2,000 cc.
Meanwhile, the electric motor and 19.2 kWh battery make the total power that can be generated reaches 304 hp. The fuel consumption is clocked at 30 kilometers for each liter.
This slideshow requires JavaScript.
According to official data, the Defender P400e is claimed to be able to accelerate from 0 to 96 km / h in 5.4 seconds while its top speed is recorded at 209 km/hr.
Availability
For the 2021 production year, the P400e variant is only available on the Defender 110 model. Land Rover also offers a choice of seat configurations for 5 or 7 passengers. There are two choices of options, the first is Mode 3 which is capable of charging with a home charger device. The second is mode 2 which requires a connector for a special charging device.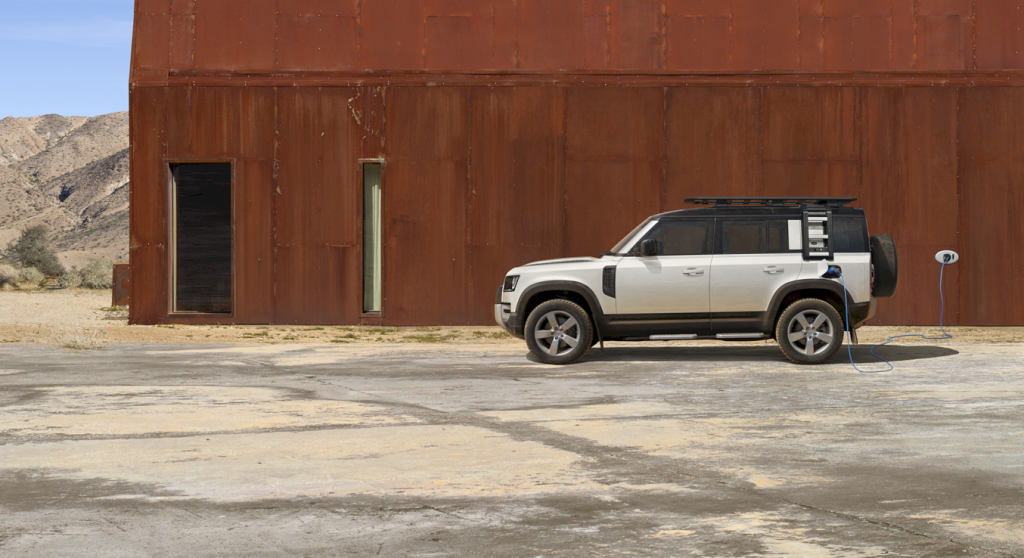 As for its availability, the Land Rover Defender P400e is predicted to be available for the European market first.