SAMSUNG has recently announced the release of a new model wireless keyboard. Samsung named the device the Smart Keyboard Trio 500.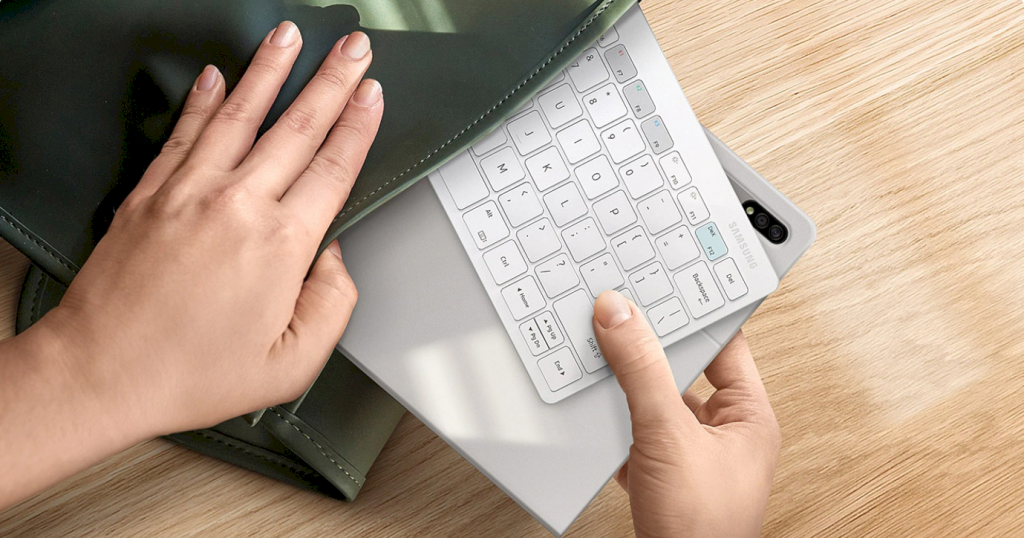 Features
The Smart Keyboard Trio 500  comes with a QWERTY module without Numpad that can be connected to three different mobile devices simultaneously, where users can easily change them with the press of a button.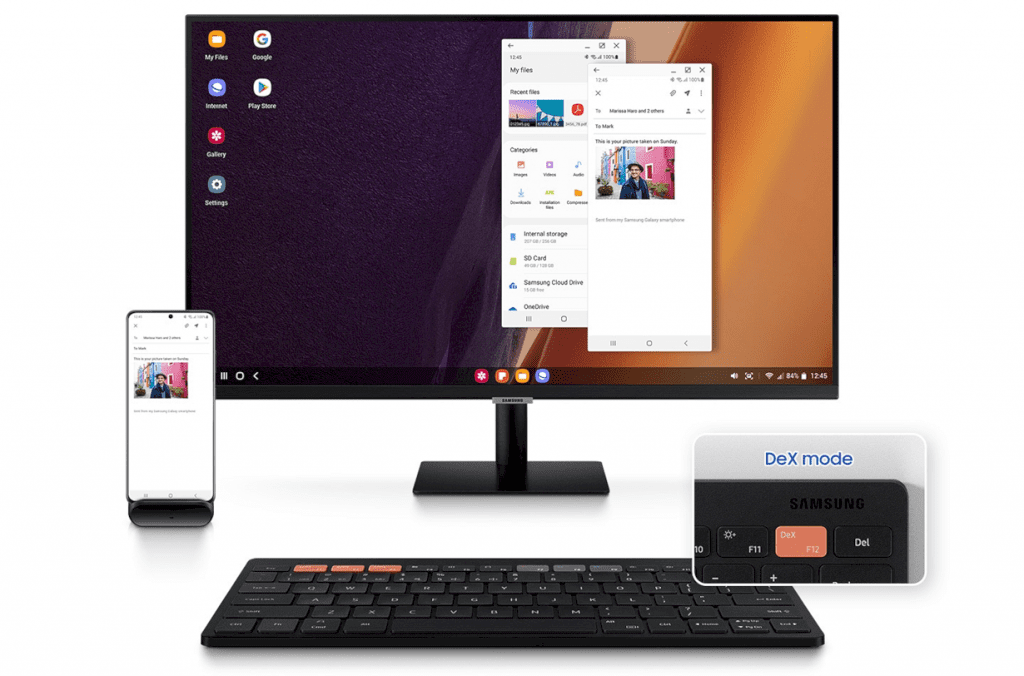 To change the device that is being used, Samsung provides a button for this change at the F7-F9 button. In addition, the keyboard can be set to customize Hot Keys according to the user's usage.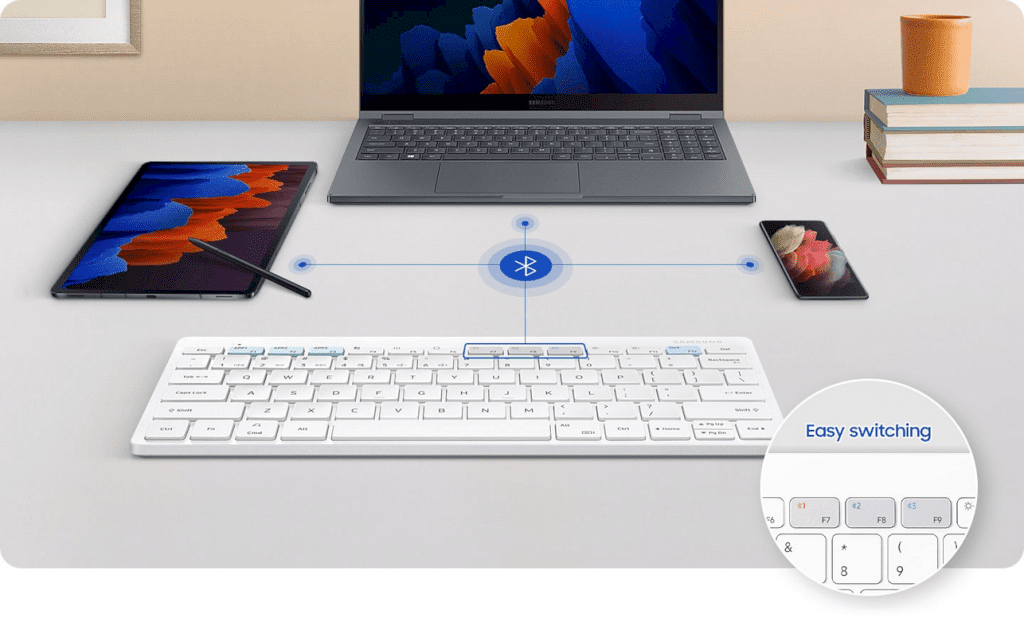 To be able to connect this keyboard with a mobile device, the users need a Bluetooth connection, while the keyboard already has Bluetooth 5.0 support.
Design
The SAMSUNG Smart Keyboard Trio 500 has a total of 78 keys. The device is powered by two AAA batteries. It weighs 412.3 g and measures 280.4 x 127.4 x 15.4 mm.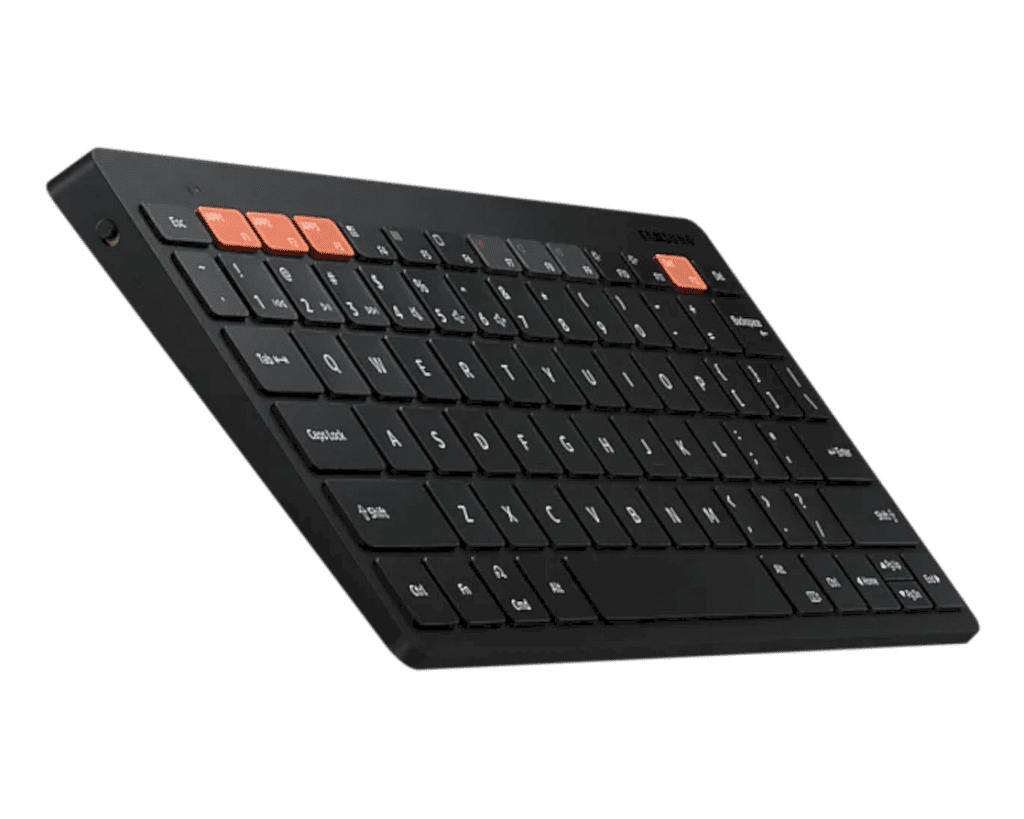 The keyboard is designed to tilt down so that it requires an extension to support the top. There is also a non-slip pad underneath to keep the keyboard in place during usage.
The Smart Keyboard Trio 500 comes in two color variants, black and white. The black variant is combined with orange on some of the keys or buttons on the top. It includes three hotkeys for launching specific applications and a shortcut key for DeX.
While the white variant is juxtaposed with light blue on the same key location. Both devices also have three gray buttons, which make it easy to switch between the three connected devices.
Price and Availability
The SAMSUNG Smart Keyboard Trio 500 and will be officially introduced starting April 28, 2021, where Samsung has plans to hold the latest Unpacked event.