If you're a smart gadget user, you're probably familiar with the brand Satechi, smart gadgets manufacturer with many useful devices for day-to-day life.
Among one of Satechi's inventions, the Aluminum Desktop Stand is one of them. This desktop stand is designed specifically to turn your iPad into a multi-purpose device station.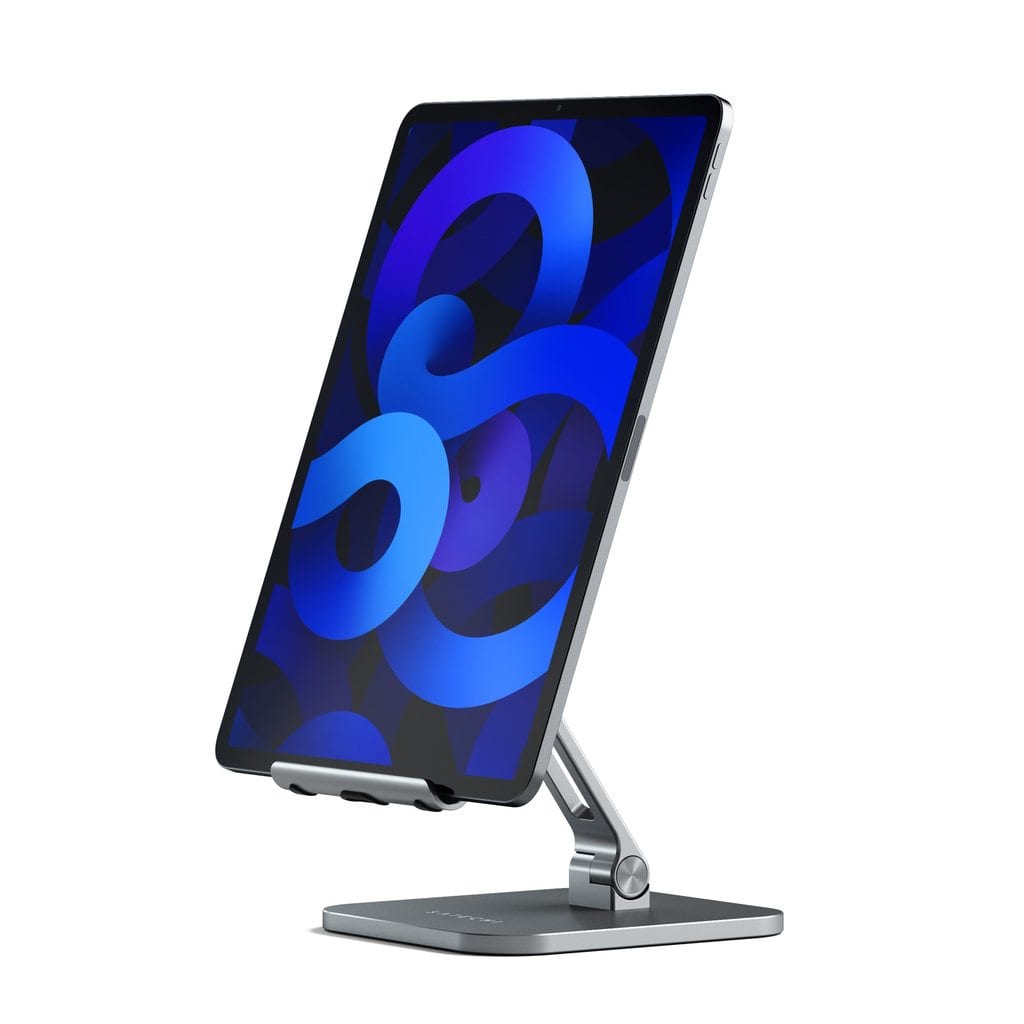 Features
One of the best features of the Satechi aluminum desktop stand is its adjustable mount and base hinges. 
The desktop stand comes in a foldable design, which makes the device one of the best on-the-go gadgets out there – you can turn your iPad into a desktop anytime and anywhere.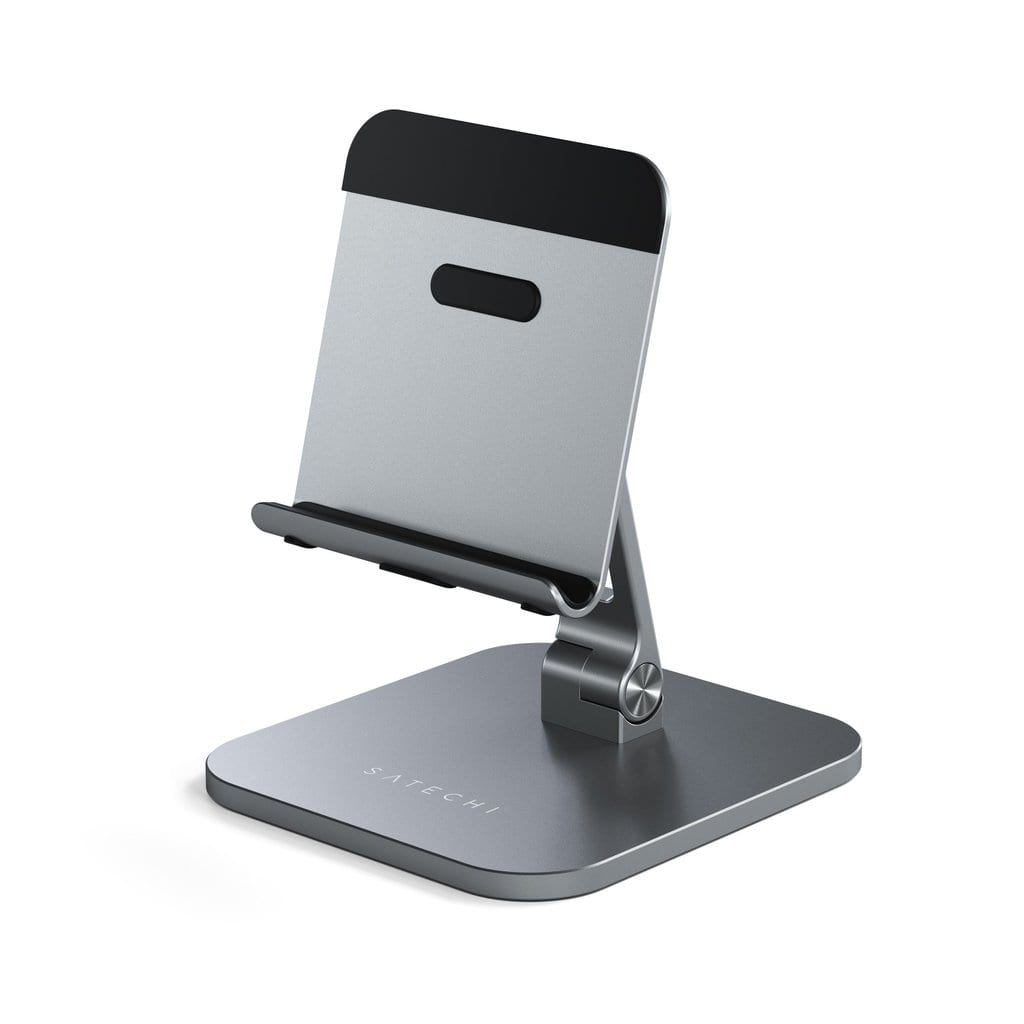 The stand is built on sleek heavy-duty aluminum construction with protective grip padding all over it. It weighs only 1 lb 10 oz with a dimension of 5.75 x 9.625 x 1.75 inches.
The 180 mount and 135 base hinges allow users to adjust the desktop sand to their perfect weight and angle – whether it is in portrait or landscape orientation.
Price and Availability 
Currently, the Satechi Aluminum Desktop Stand for iPad retails for $45 USD. It comes with a year warranty, a 30-day return policy, and free US shipping with an order of over $40.