Completed by Allen Jack+Cottier Architects, Three Chimneys House is a project of a  bush retreat located in NSW, Australia. This house sits on a rocky bluff facing north over rugged bushland, designed around three stone fireplaces.
Inspiration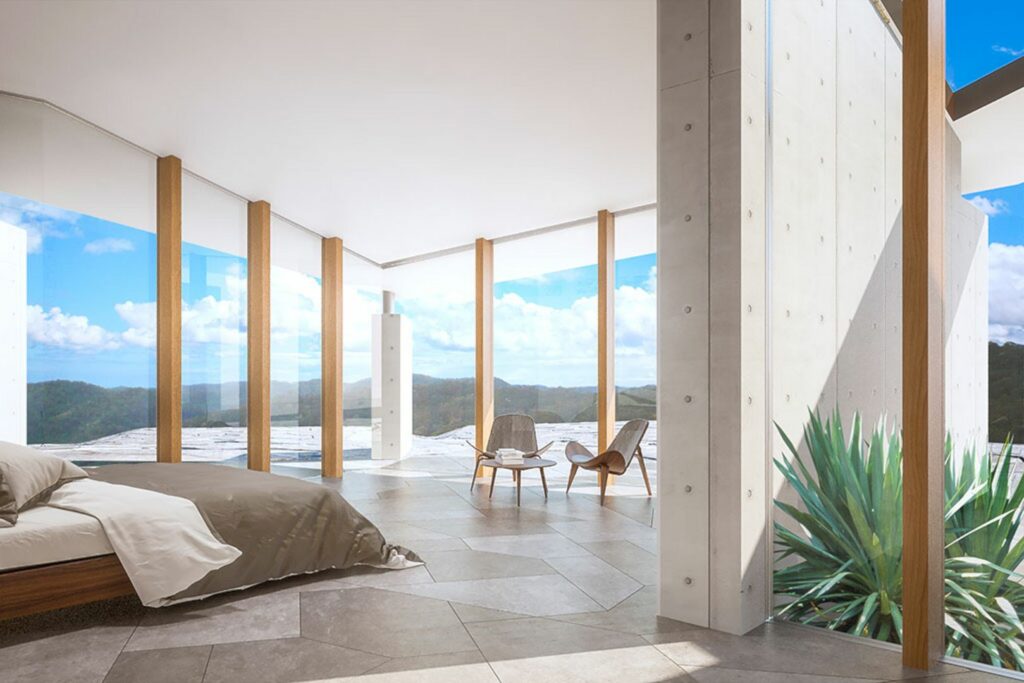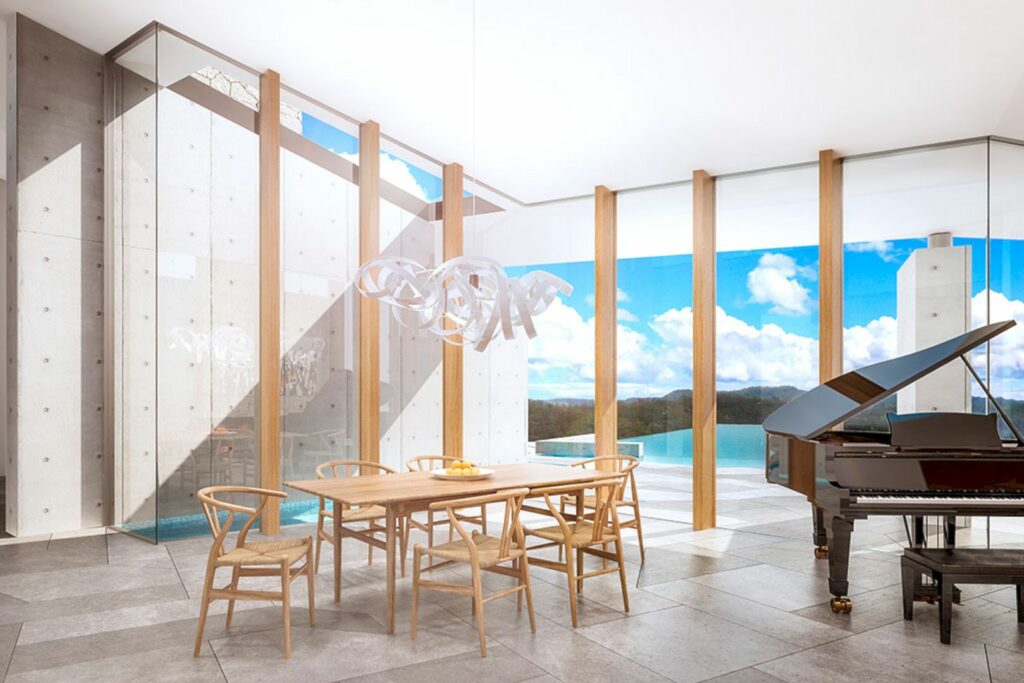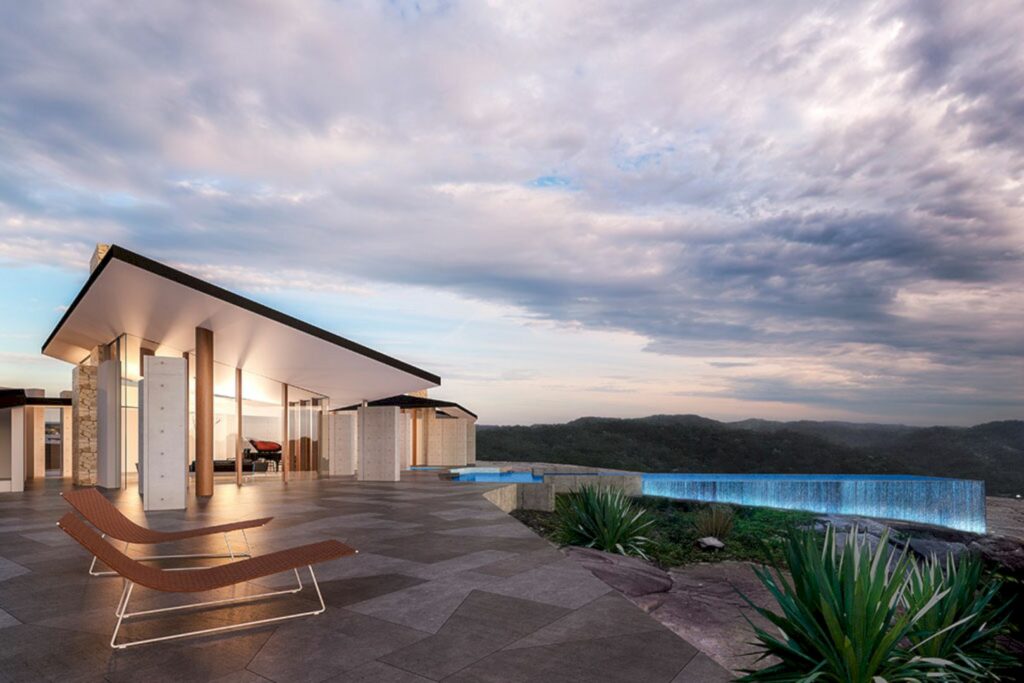 Celebrating the restorative powers of nature, this house offers the comfort of hearth and home. The inspiration for this project comes from the old fireplaces of old houses in the Australian bush. The old houses were destroyed except for the fireplace and chimney.
The old fireplaces are symbolic of the central and enduring place in the people's lives of warmth, community, and family.
Design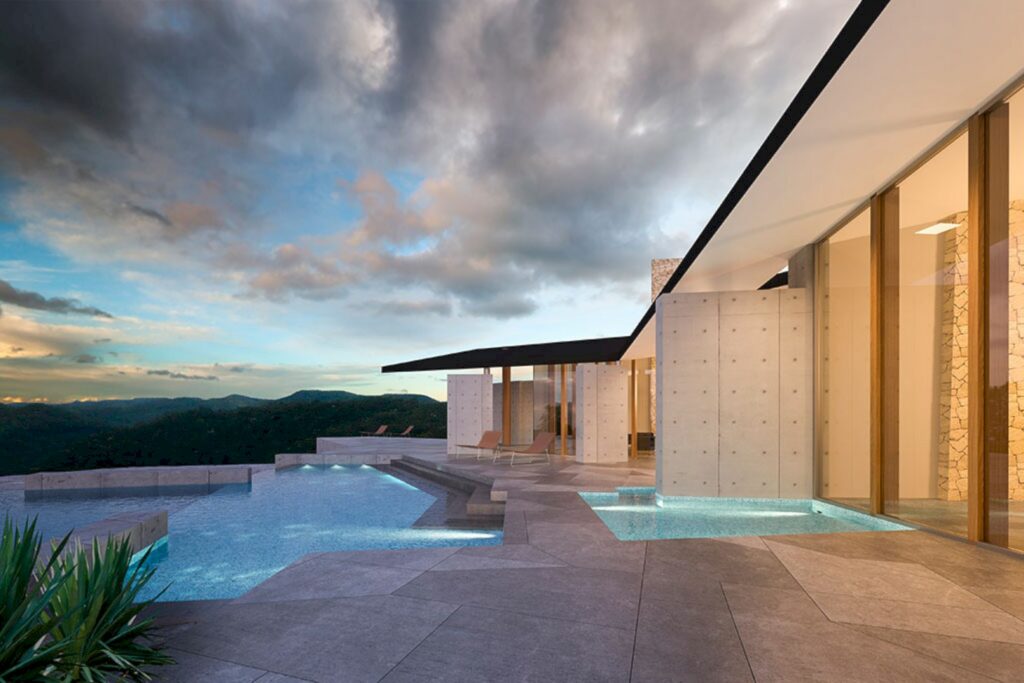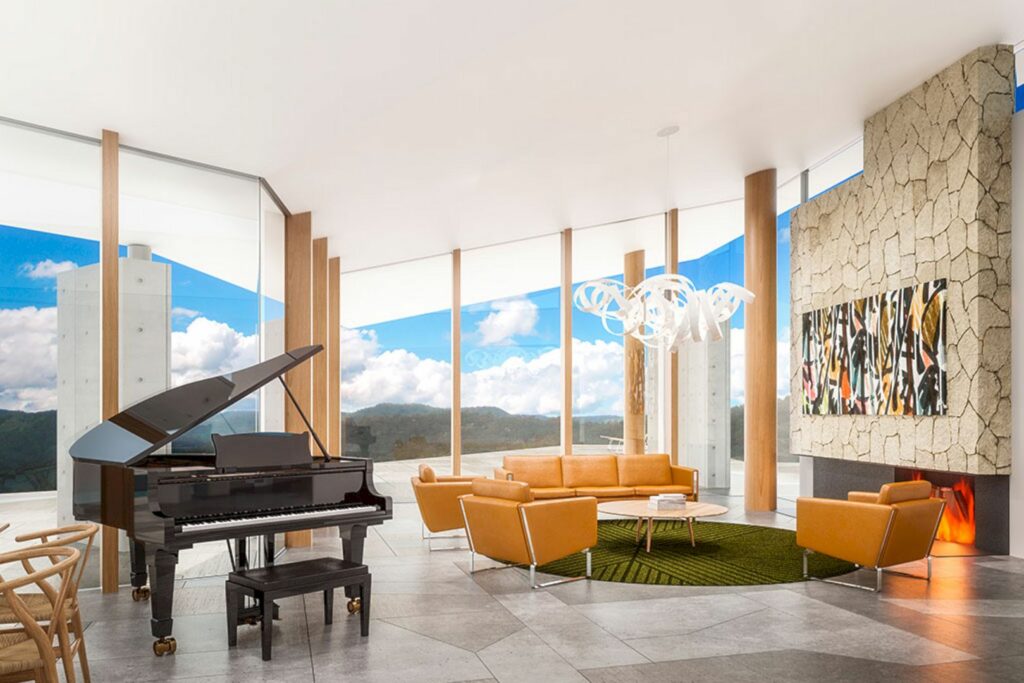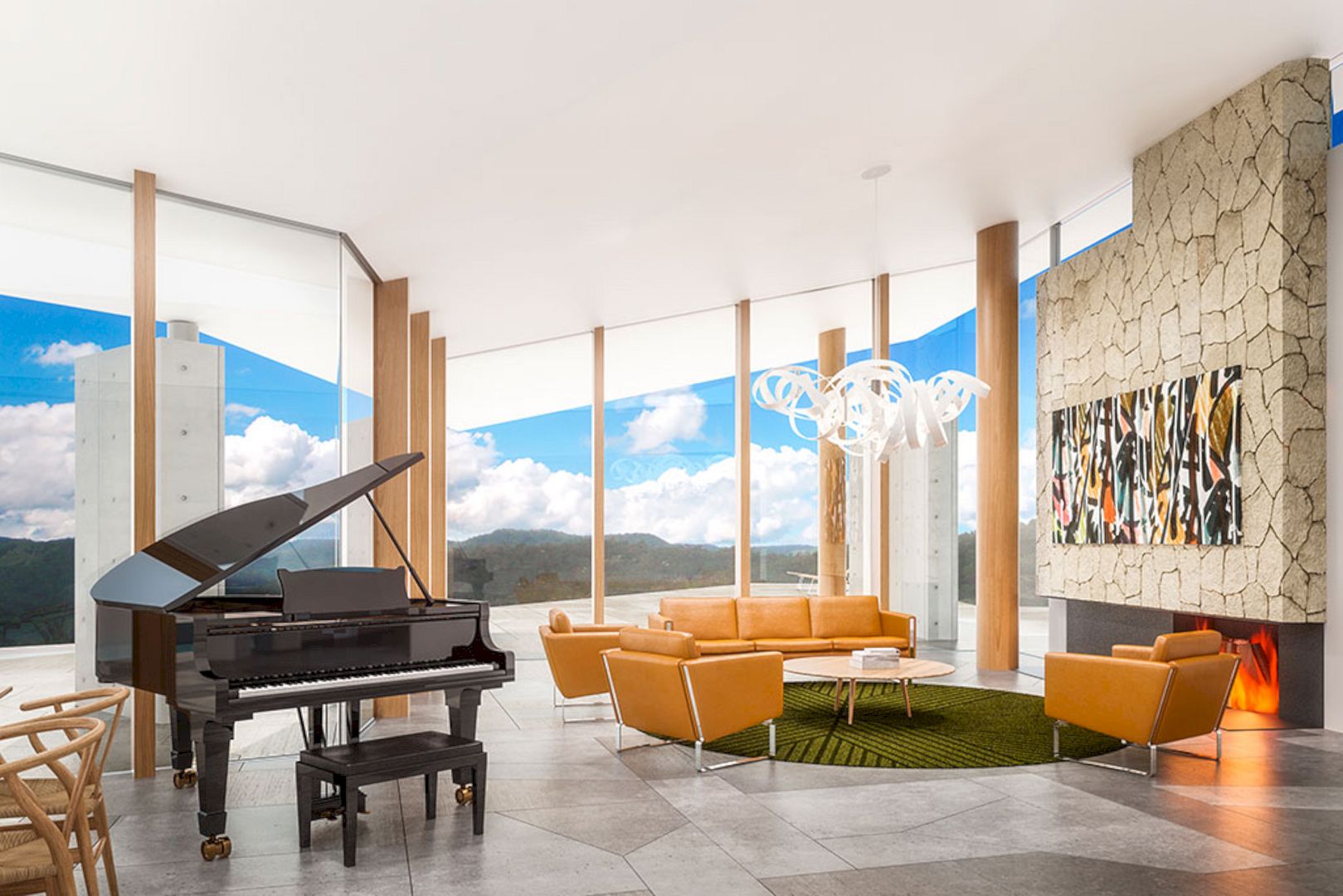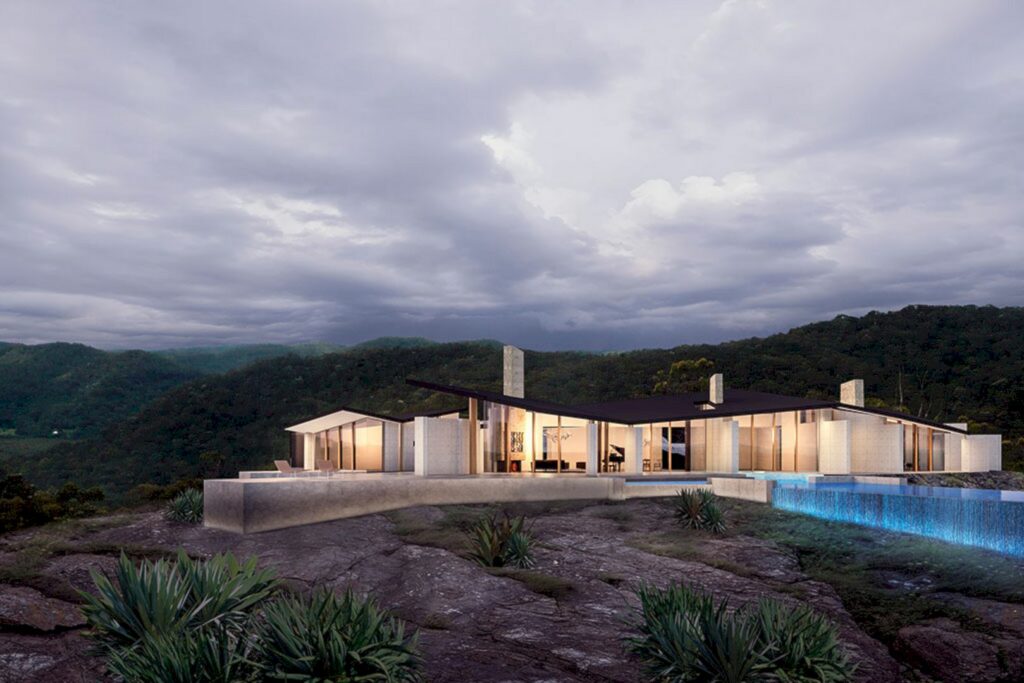 The design of this house reflects the rugged environment in large planes of sandstone, transformed into a series of platforms following the bluff's form on the site.
The roof's folded drape of slate shingles also reflects the surrounding landscape shape. The natural vegetation can penetrate the spaces between the house's rooms thanks to the radiating concrete walls.
It is a cozy retreat that offers relief from urban living.
Three Chimneys House Gallery
Images Source: Allen Jack+Cottier Architects