The name of Wind House is inspired by the wind and color of Jeju island where the project is located. Completed in 2015 by Moon Hoon, this project consists of three small houses with a new structure and a unique character requested by the client.
Design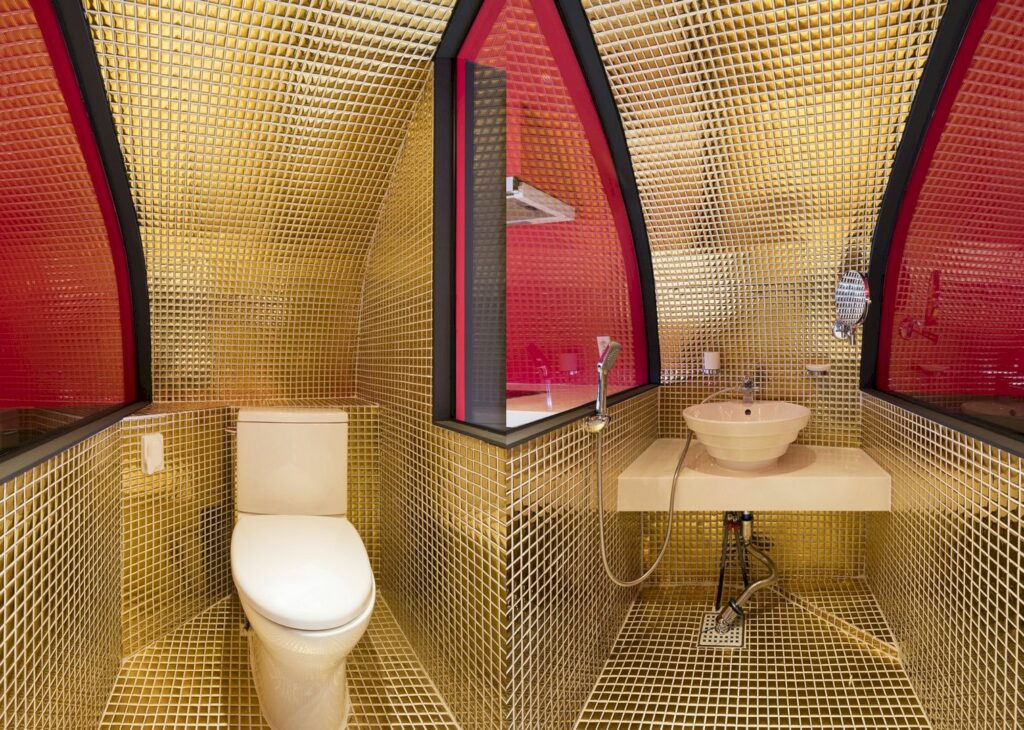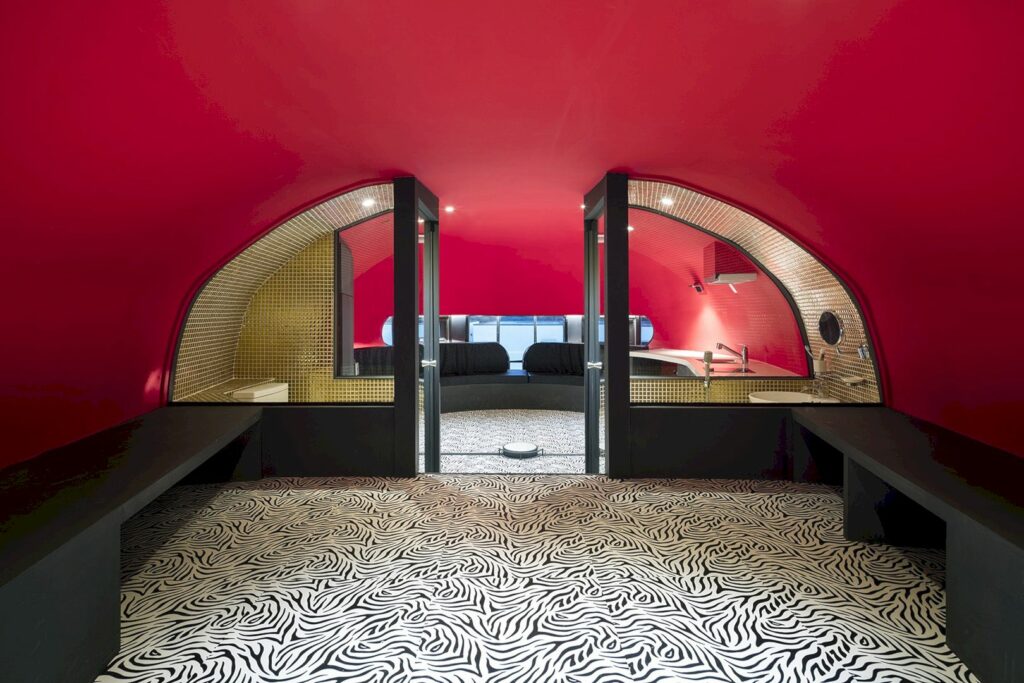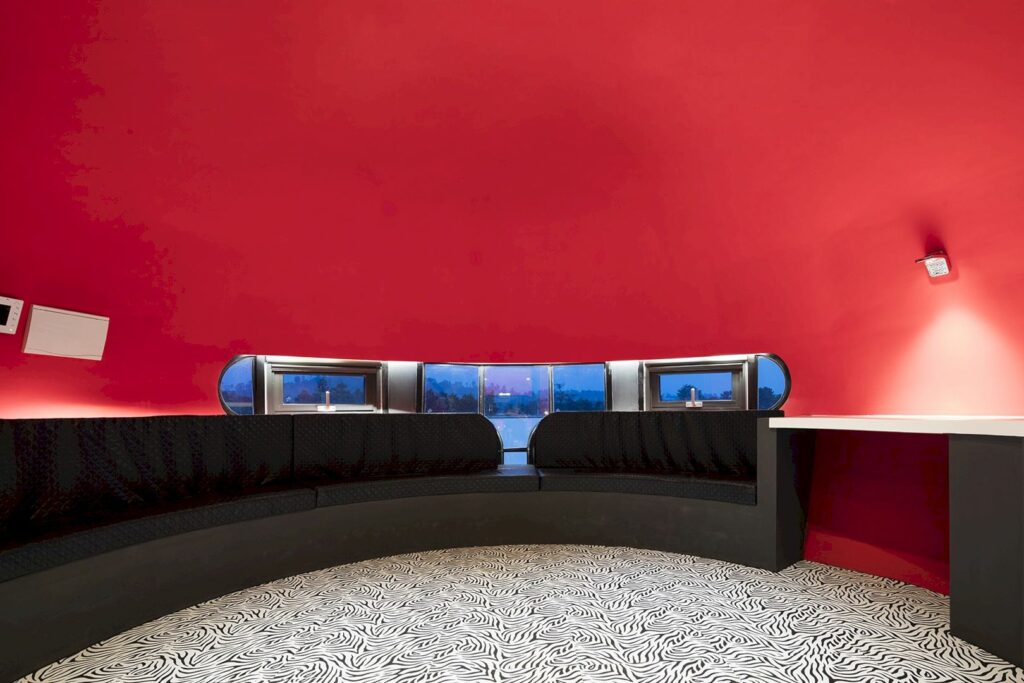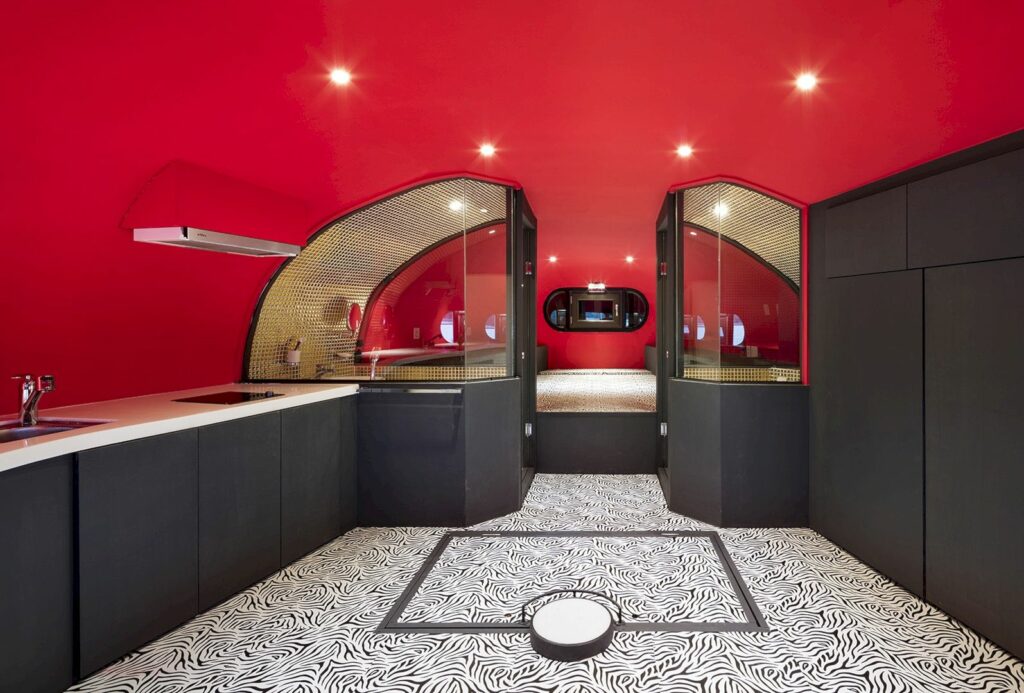 The client of this project is an eye doctor that has particular tastes and is a fan of cars, music, and contemporary art. Three small houses, as he wished, would be a pension for tourists or a weekend house. The house also should have a unique character with its new structure, and functional as well.
The inspiration for Wind House comes from Jeju Island's wind and color which can give a strong impression.
Houses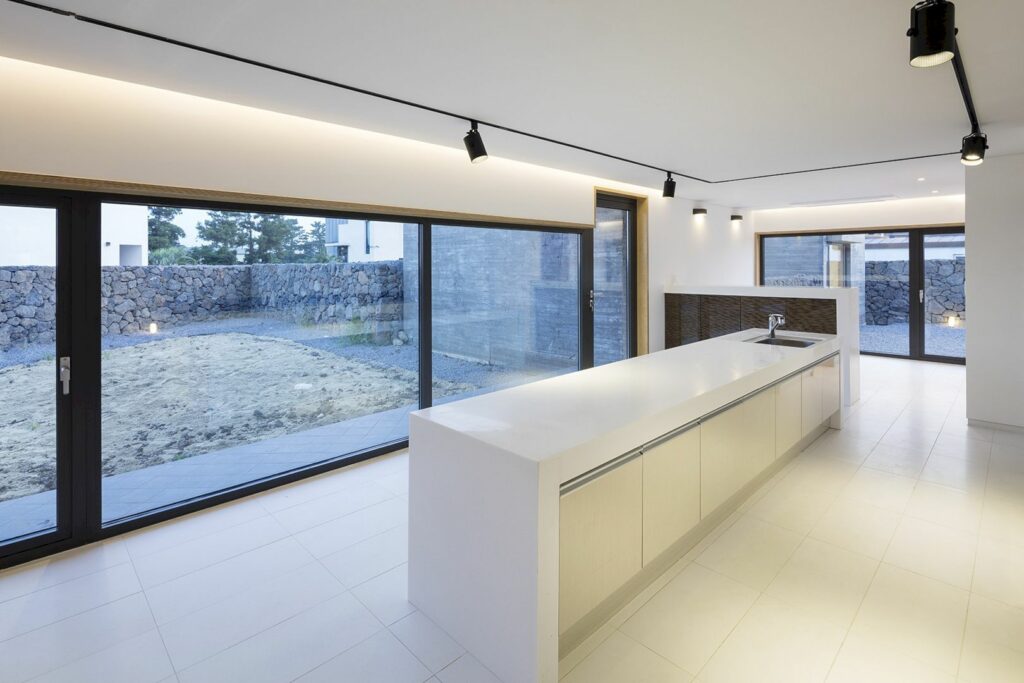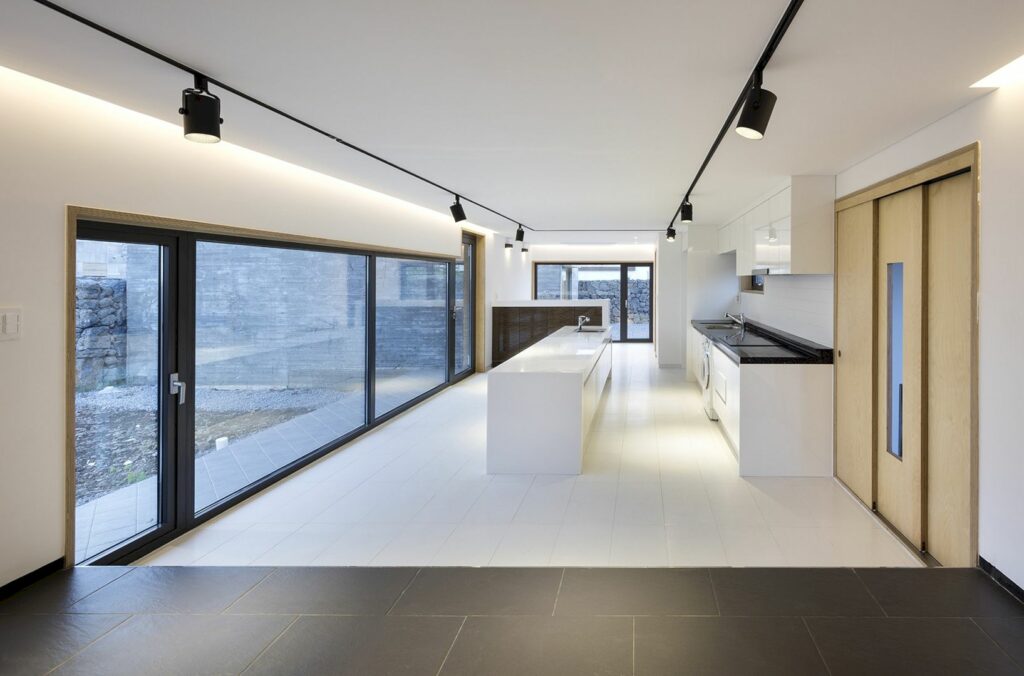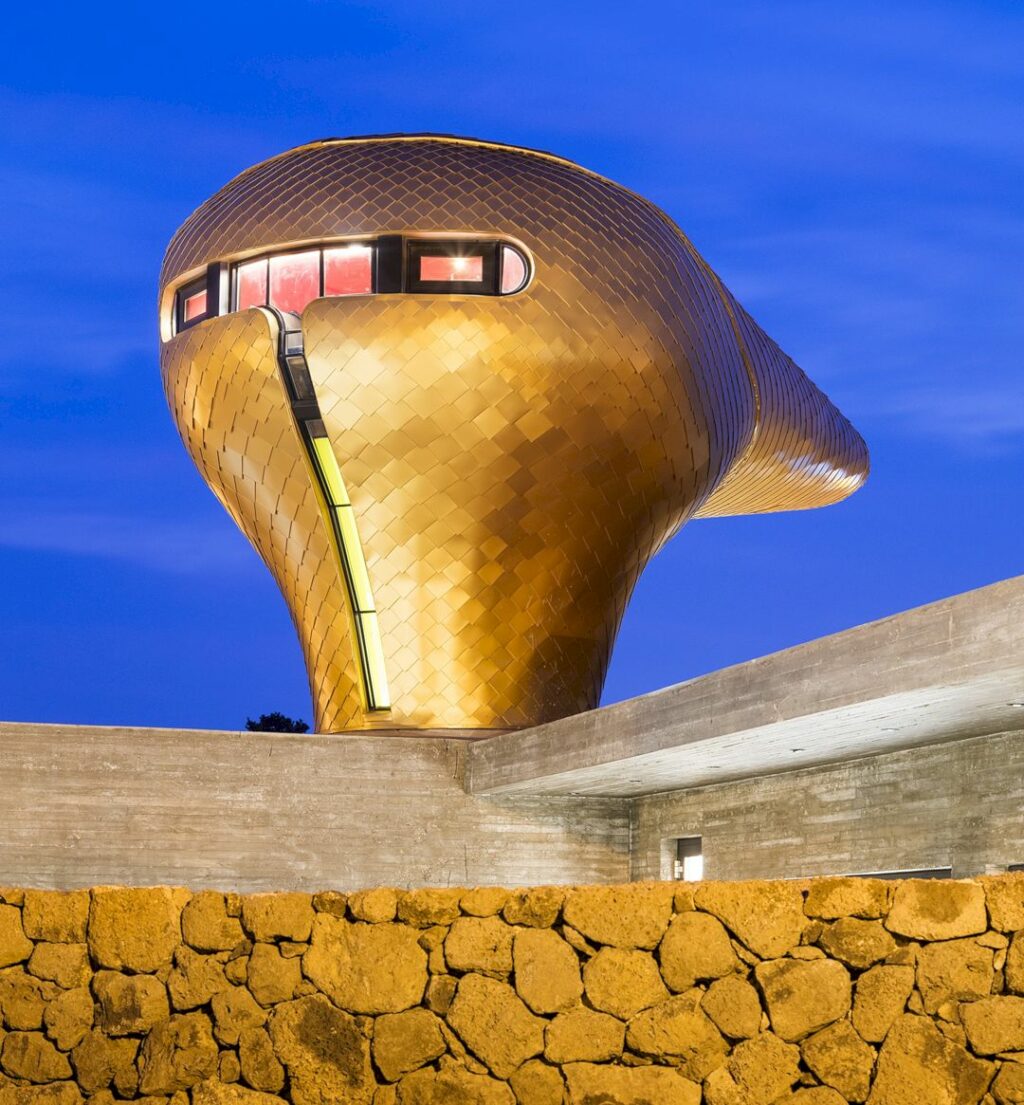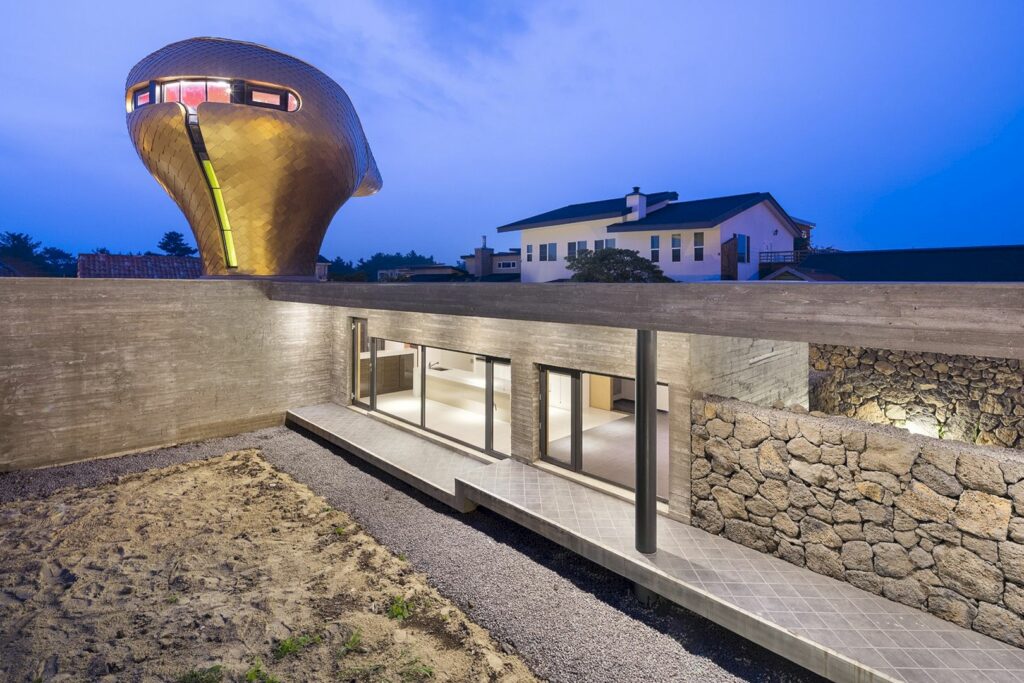 There are three sides to this project's plot: one large curve and two sides at the right angle. The line edges of the site are used as a strong wall definition to allow some privacy.
Just like traditional Jeju houses, two small houses stand low and lie on the right angle to each other in relation to the high walls while the third house blossoms like a golden flower.
The architect also came up with an idea inspired by the wind museum. This idea was proposed to the client who was happy in the end.
Structure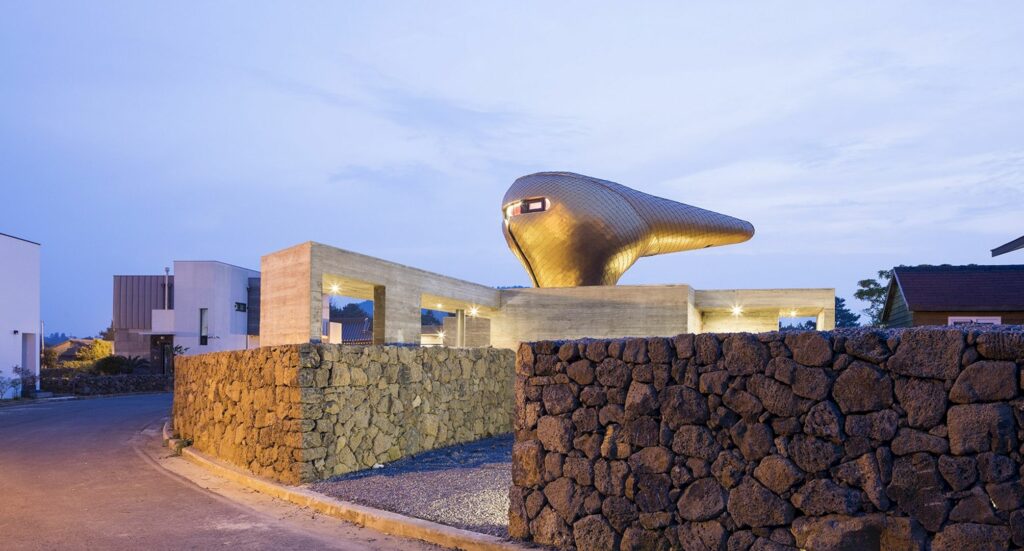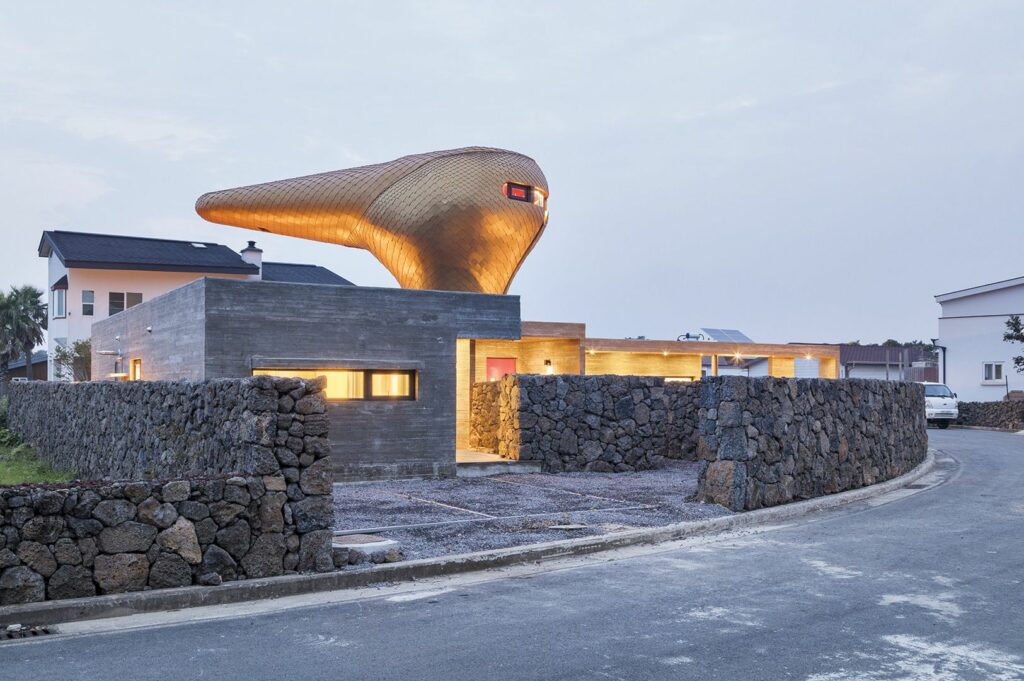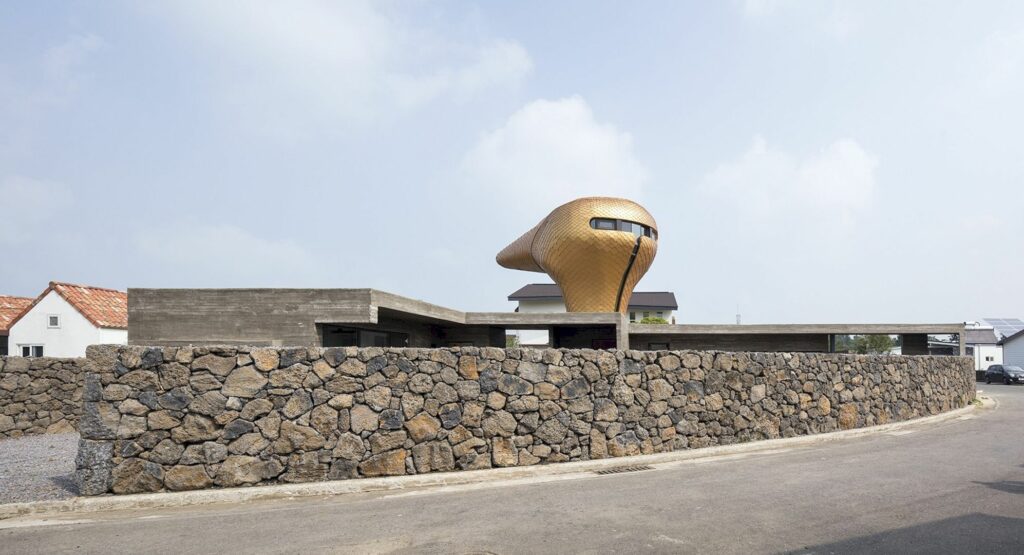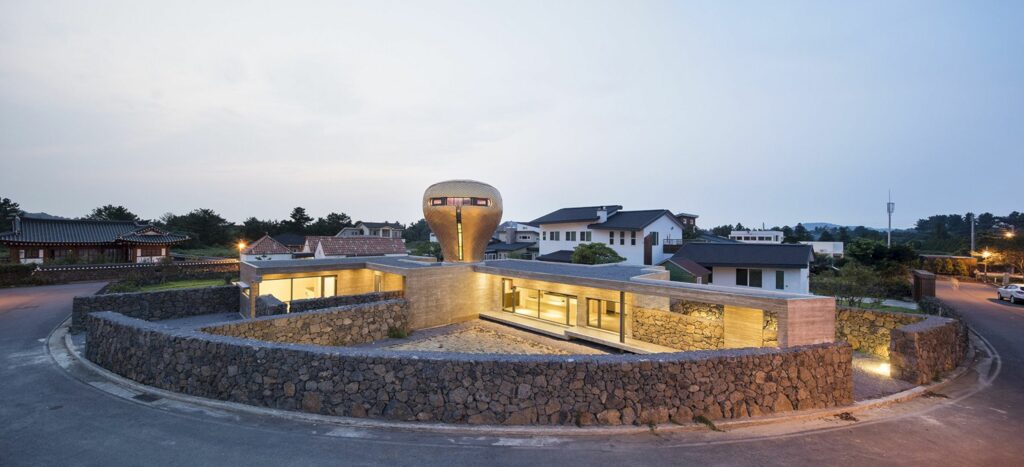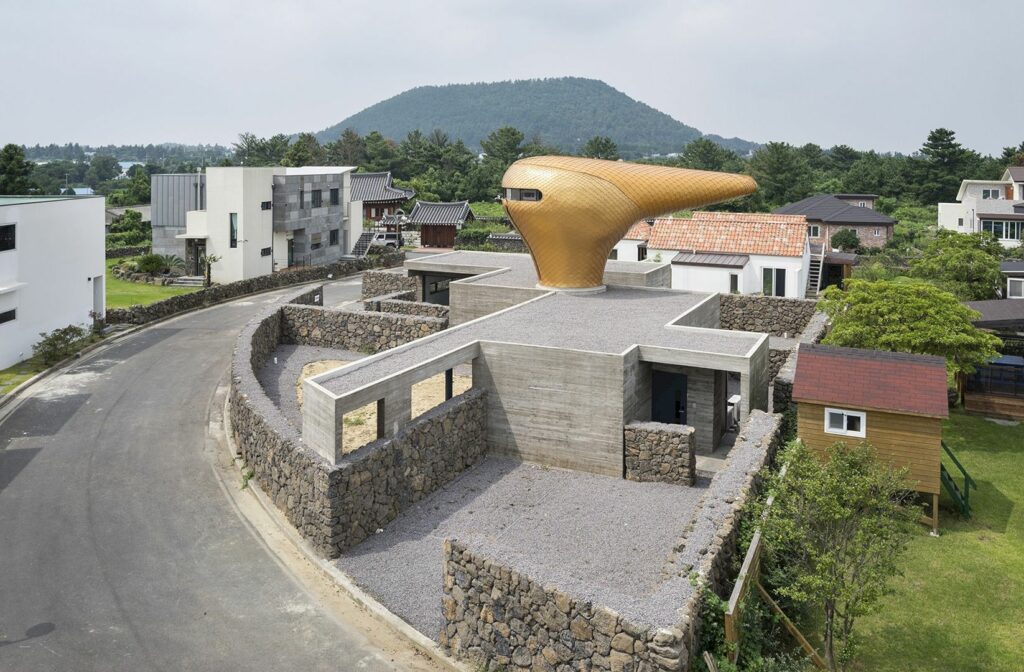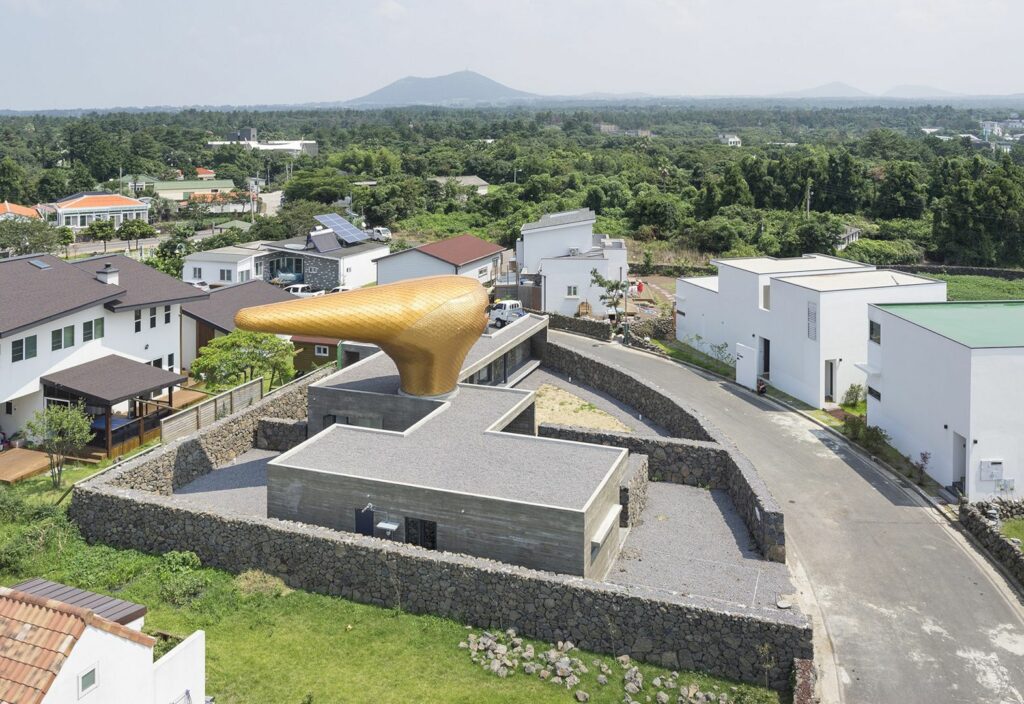 The rather compact rectangular and low houses in this project are walled individually to have their own private garden, allowing for spatial experience and expansion. Everything in Wind House is kept in minimal form and design.
Inspired by the wind that blows a women's frozen hair, a hovering flower is abstracted into a different shape that is reminiscent of an alien, duck, etc. A womb-like space can be found inside, beautified in red with dizzying floor colors.
Wind House Gallery
Photographer: Namgoong Sun