The enormous response from the market let Honda update the 2021 Honda Africa Twin. As we know, the Honda CRF1100L Africa Twin replaces the previous generation where the engine capacity is more prominent.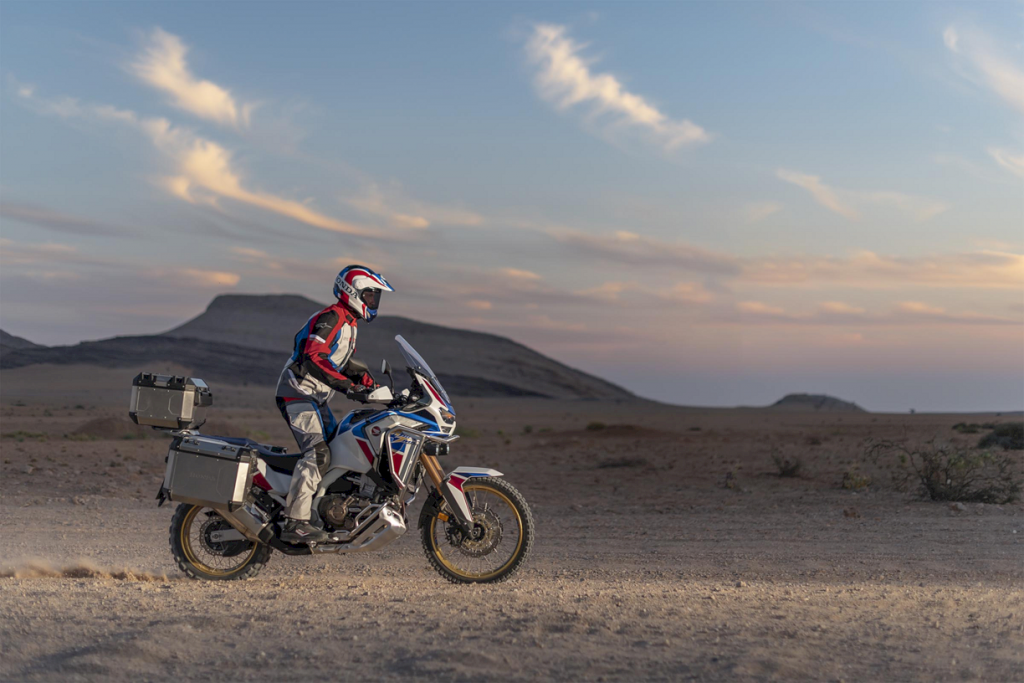 engine
The last generation of the Honda Africa Twin used to have 998 cc, but now it is 1,084 cc. Thanks to the extended stroke of about 5 mm, the volume increases by 86 cc.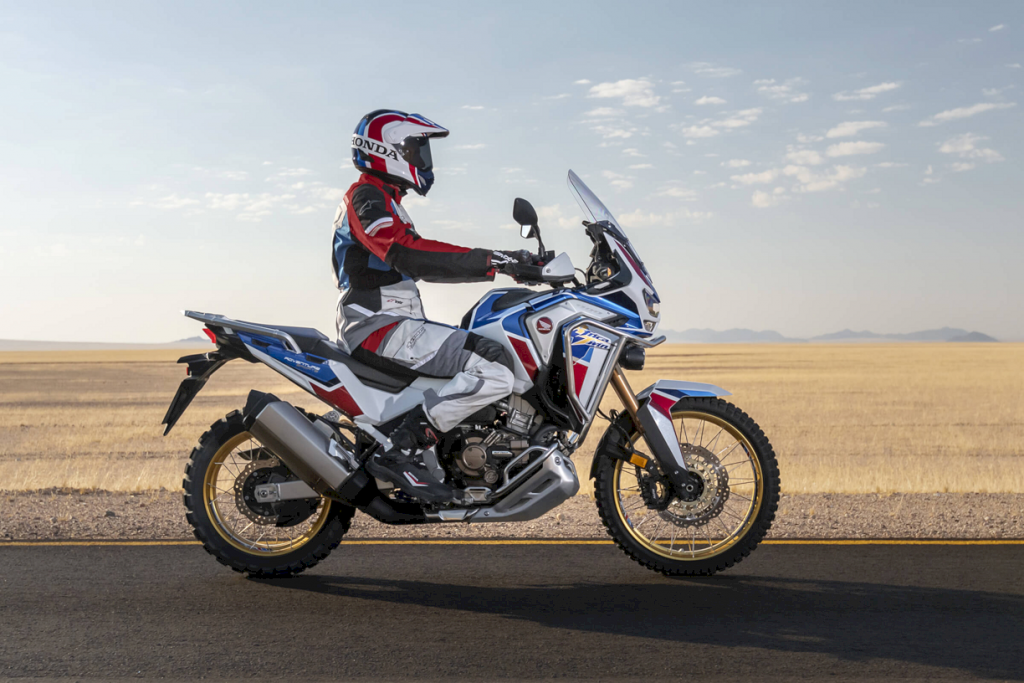 The cylinder head was also getting a brand new option where Honda recalibrate the valve. The throttle body and injectors were more significant to produce maximum power in the combustion chamber.
Overall, peak torque increased by 7 percent and while power is up by 6 percent. 2021 Honda Africa Twin can produce 105 Nm of torque at 6,250 rpm and a maximum capacity of 101 hp at 7,500 rpm.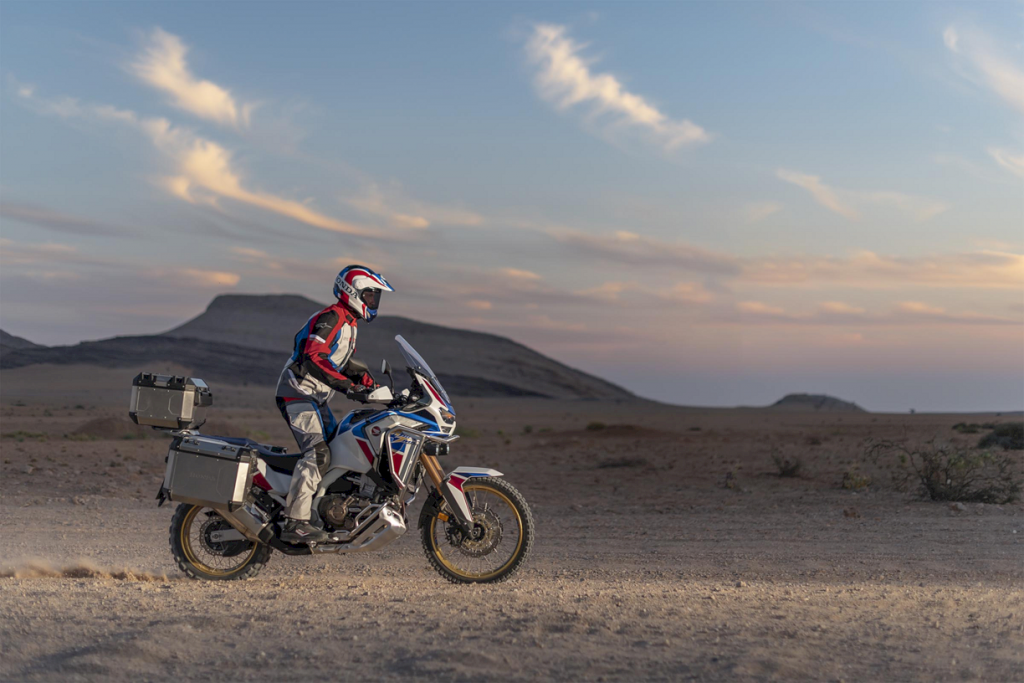 Design
The CRF1100L also has more exclusive features and is relatively light in weight. The body design is even slimmer than its predecessor.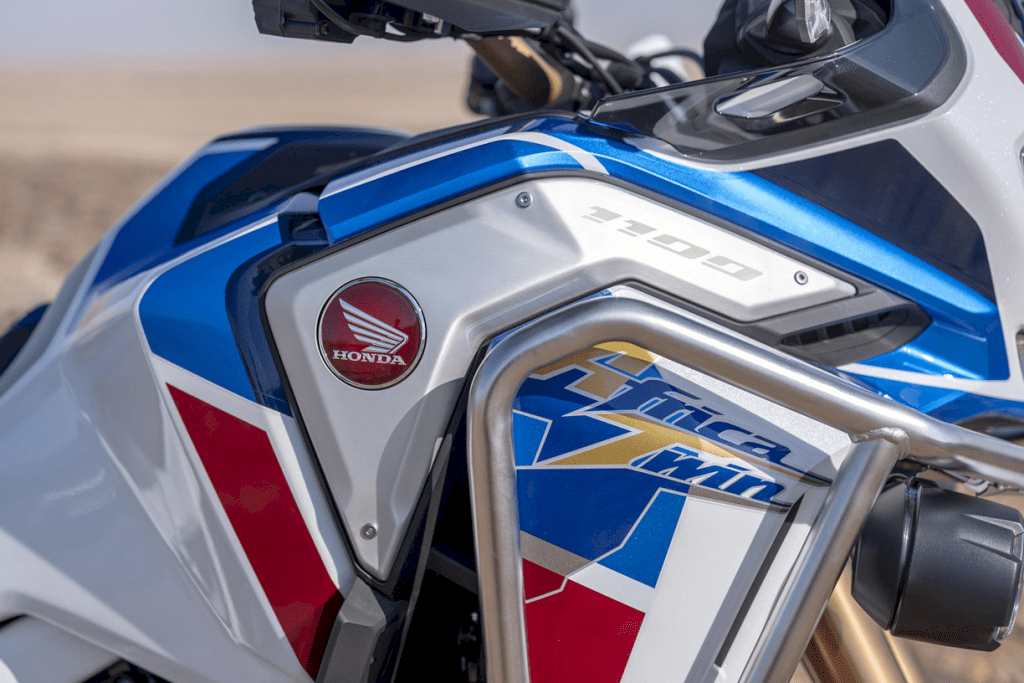 The appearance is manly, typical of a proper adventure motorbike. Still presenting toughness as a roaming motorbike and was created for adventurous riders.
The design still carries the Dakar Rally concept. The front is now more aggressive, thanks to the two main lights that look like owl eyes. It has LED technology and a DRL (Day Running Light) package embedded in it.
The dashboard is more sophisticated than the previous model. The setup is inseparable from the use of the 6.5-inch TFT instrument panel. The screen's stretch has also implemented a charming touchscreen technology, just like the one pinned on the new Gold Wing and equipped with Bluetooth Smartphone / Audio Connectivity.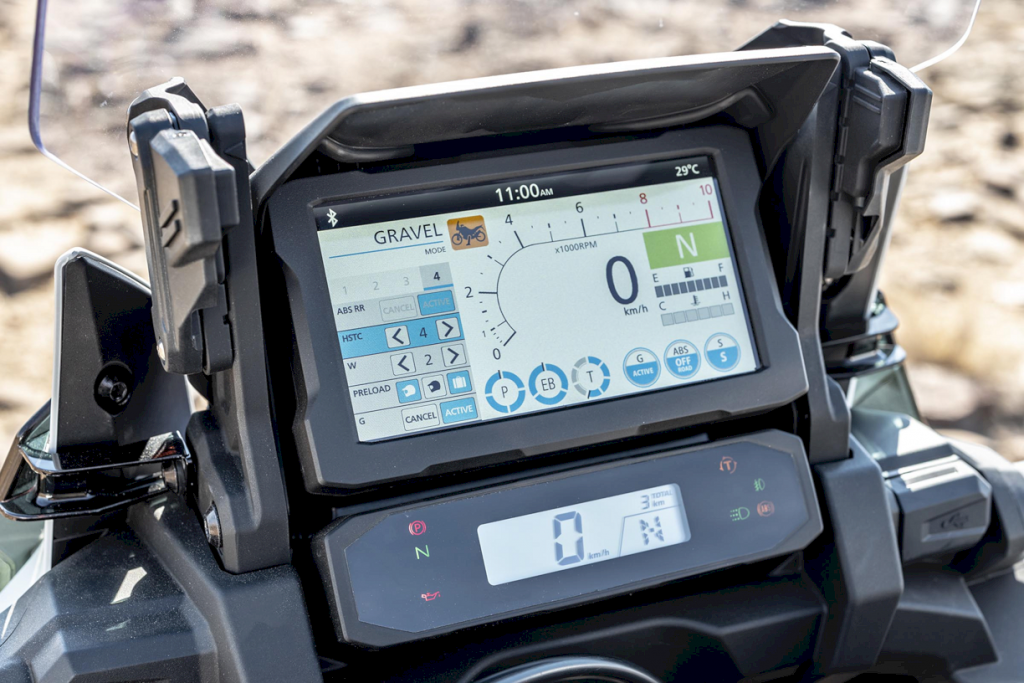 The frame is also getting redesigned. As a result, the weight decreased by about 1.8 kg. The subframe is also designed with a bolt-on model and aluminum material.
The fuel tank is more significant than the previous model, where the latest generation has a capacity of 24.2 liters. The legs are equipped with an Electronically Equipped Ride Adjustment (EERA) suspension from Showa.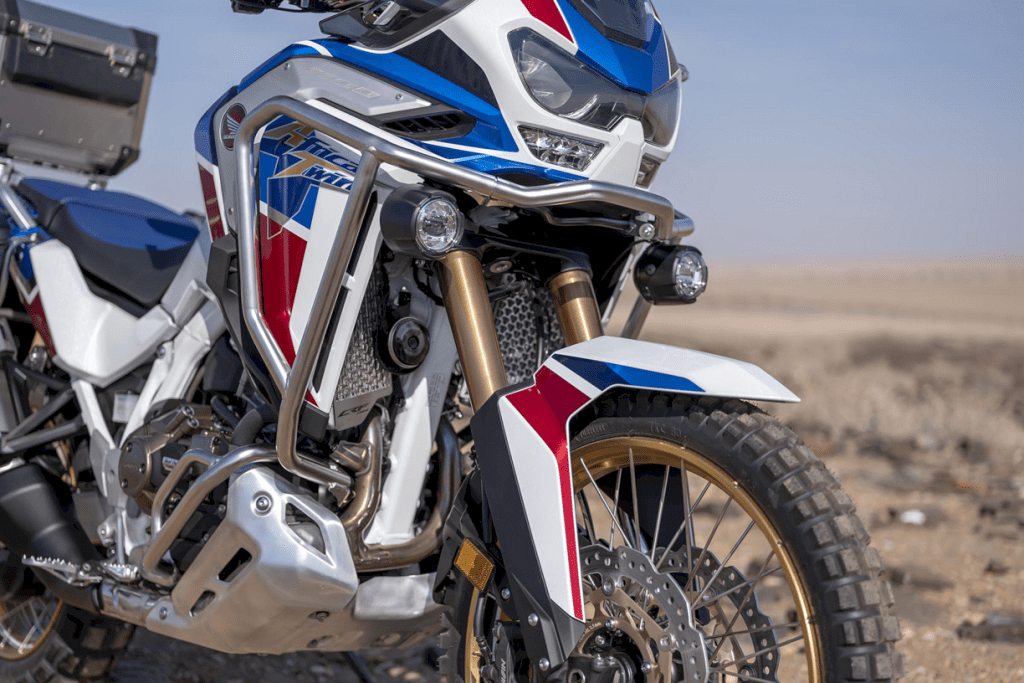 Availability and Price
The Honda Africa Twin for the 2021 model gets three new colors. All paint schemes offered are for standard types only. Even though it got a new look, the engine and features are still the same as those still being marketed today.
This refresh is aimed at Africa Twin fans around the world. The new colors available are Pearl Glare White Tricolor, Grand Prix Red, and Matte Ballistic Black.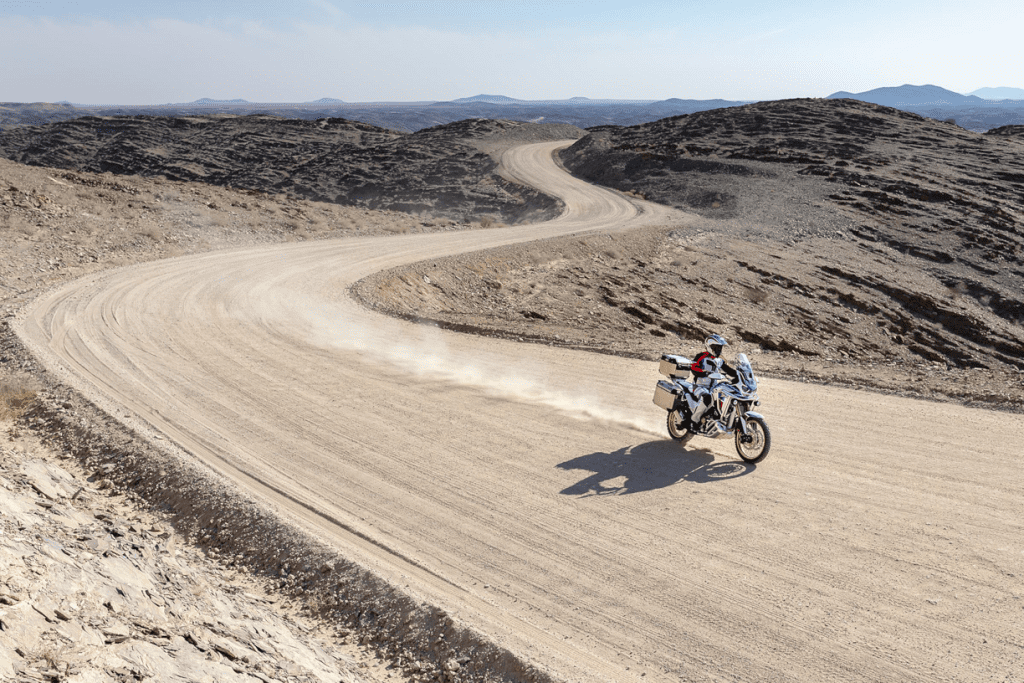 As for the price, the latest model of the adventure bikes from Honda is marketed starting from $14,399.